Grazia Vittadini SuccessStory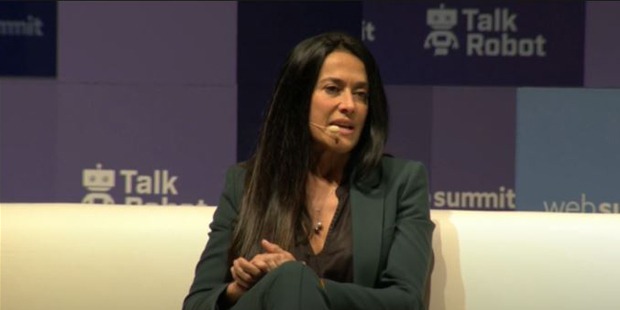 Grazia Vittadini holds one of the highest positions in aerospace holdings company Airbus Group. Her role as Chief Technical Officer in the largest aircraft manufacturer doesn't only make her one of the top executives in Europe but also one of the most inspirational women leaders in the world today.
Childhood and Education
Grazia Vittadini was born in the city of Milan, Italy in 1969. Although she spent most of her childhood in Italy's second-most populous city, she also lived in the United States for a short while. Even at a young age, Vittadini took an interest in aviation. That interest would eventually helped her forge a career as one of the leading women in global aviation.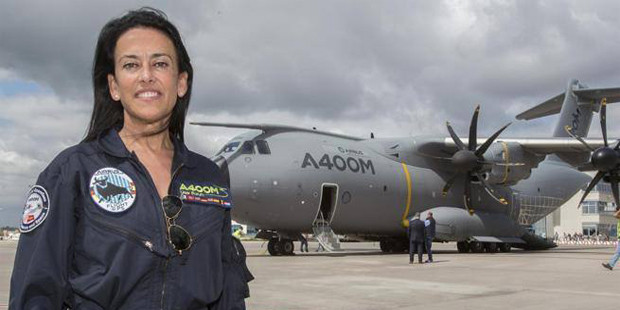 Vittadini obtained an aeronautical engineering degree from Politecnico di Milano (Polytechnic University of Milan). Aside from being oldest university in Milan, Politecnico di Milano is also one of the largest technical universities in Italy accommodating around 42,000 students per year. The university offers multiple engineering, architecture, and design courses for undergraduate, graduate and higher education students.
Early Career
After finishing college and also obtaining her private pilot's license, Vittadinie commenced her professional career working for an Italian industrial partner within the Eurofighter consortium. Also called Eurofighter Jagdflugzeug GmbH, the company designs and manufactures the Eurofighter aircraft and is run by three European aerospace companies Airbus Defense & Space (France, Germany, & Spain), BAE Systems (United Kingdom), and Leonardo (Italy).
Airbus Vice President and CTO
In 2002, Vittadini joined Airbus in one of its main offices in Germany. In less than a few years, she was promoted numerous times including being named as chief engineer and head of major structural tests. Specifically, she was the chief engineer of the A380 Wing High Lift Devices in Bremen from 2005 to 2009 and contributed to the company securing a First Flight and Type Certification for the A350 XWB Airbus aircraft as the head of major structural tests. Major testing for the A320 Extended Service Goal, A380 and A400M were also completed under her watch.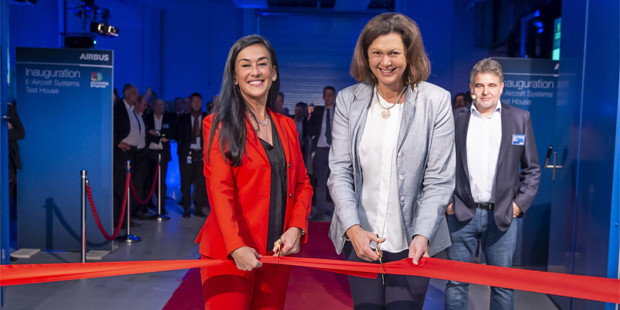 Vittadini was promoted to Vice President Head of Airframe Design and Technical Authority in 2013 wherein she oversaw the airframe design process of all Airbus aircrafts. Four years later, she would move to a higher position as the Executive Vice President Head of Engineering as well as being named one of the members of Executive Committee of Airbus Defence and Space.
In 2018, Vittadini was appointed as Airbus Group's Chief Technical Officer, replacing former CTO Paul Emerenko. In her current role, she had led the company's transition to hybrid and electronic engines from fossil-driven technologies and has also pushed for the company to continue integrating artificial intelligence (AI) and quantum computing in all of its aircrafts. AI and quantum computing has been proven to contribute to safer and more efficient flight experiences for airborne travelers.
Today, Vittadini remains in the company's executive committee together with CEO Guillaume Faury, CFO Dominik Asam, Airbus Helicopters CEO Bruno Even, and Airbus Defense and Space CEO Dirk Hoke, among others.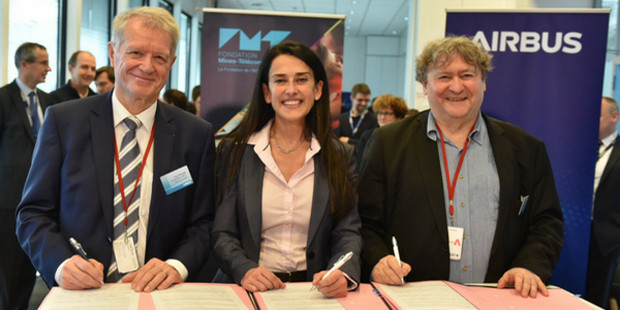 Vittadini's accomplishments at the aerospace company haven't gone unnoticed. In 2017, she was awarded the "Legion d'honneur" (Legion of Honour) by the French government which is the highest military and civil recognition in the country. A year later, she was recognized as the "Woman of the Year in Business" by the French trade magazine L'Usine Nouvelle.
Founded in 1970, Airbus Group is the largest aerospace company in the world involved in the design, manufacturing, and selling of civil and military airliners. The company operates three divisions: Commercial Aircraft (Airbus SAS), Defence and Space, and Helicopters. In the Airbus SAS division, it manufactures around 500 to 800 planes per year and controls around 50% of the market share. Some of its most popular commercial aircrafts include the A380 800 (operated by Etihad & Qantas Airways), A340-600 (Lufthansa & Mahan Air), and the A350-900 (Singapore Airlines), among others.
Advocacies
Some of her advocacies include diversity and women empowerment in the workplace. In a recent Grazia Vittadini interview, she said that "(people) need to continue reminding themselves that the pioneering spirit and innovation is fostered by a diversity of thoughts, background, ideas; all converging to (create) innovative solutions." In the same interview, she also cited that more needs to be done to address gender parity in a corporate setting.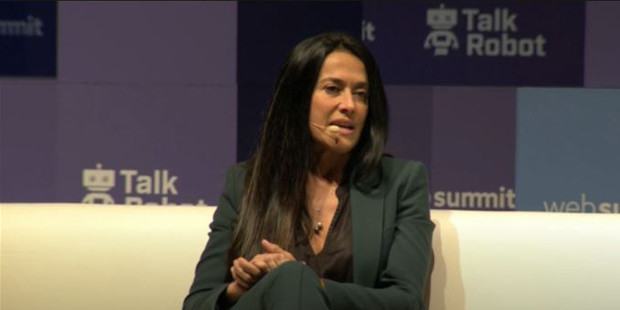 In Closing
The Airbus CTO has undoubtedly forged a career as one of the top executives in the field of aviation. But Vittadini's career shouldn't only be looked in a business standpoint but also as an inspiring story of leadership and success.
Full Name :

Grazia Vittadini
Zodiac Sign :
Birth Place :

Milan
Education :

Politecnico di Milano
Occupation :
Industry :
Want to Be Successful?
Learn Secrets from People Who Already Made It
Please enter valid Email