Elizabeth Holmes Success Story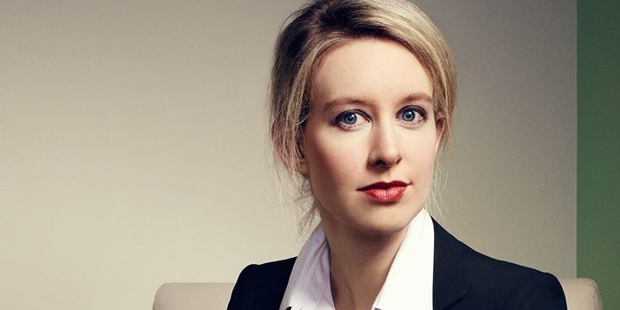 Every generation boasts of some elite entrepreneurs that have rocketed to the heights of success, beyond belief. However, among those people, there are a few who have dedicated their success to some social cause and for the betterment of the society. A businesswoman, medical genius and Stanford College dropout are some of the titles that describe the entrepreneur Elizabeth Holmes, who has joined the list of Warren Buffett, Steve Jobs, Mark Zuckerberg and others. But her success wasn't an overnight work, rather she had spent a crucial part of her life to achieve this.
Early life
Holmes has been a genius from the start and learnt Mandarin language during her high schooling, alongside selling C compilers to some Chinese Universities. She studied chemical engineering at Stanford and filed her first patent during her studies. After this, she started working on SARS Virus, for which, she travelled to Singapore. However, she dropped out after her sophomore year and pursued towards the achievement of her dream to establish personalized medicine.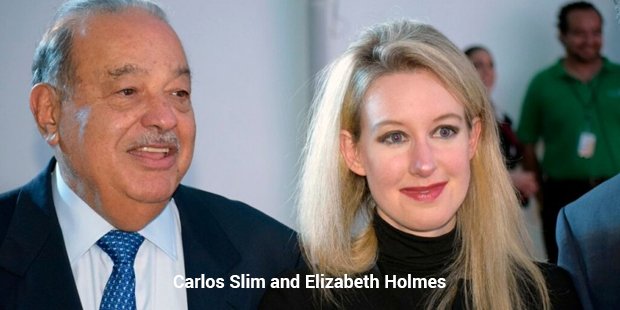 Elizabeth Holmes with Carlos Slim
Career
Holmes developed a wearable patch to monitor blood of the patients for the adjustment of medicine dosages, which was merged with a cell phone chip. Followed by this, out of her eagerness to realize her ideas, she shared her capitalist dreams with Professor Robertson, when she was just 19. The professor got impressed by her focus and ideas as well as served as the director for her firm, while her parents allowed her to use the funds for her tuition fee. This support led her to the billion-dollar Theranos that made the formation of Real-Time cures possible.
The minute you have a back-up plan, you've admitted you're not going to succeed - Elizabeth Holmes
This was not easy for her, as she had a fear of needles for long, but she actually turned it into her reason to achieve success.While an entrepreneur cannot wait to get into the limelight and spread their idea into the news to attract more buyers and investors, Holmes worked in the opposite direction. She invested 11 years of her life towards the development of a technology for blood-tests and diagnosis, wherein she targeted the use of a single drop for the purpose, taken through an effortless finger prick.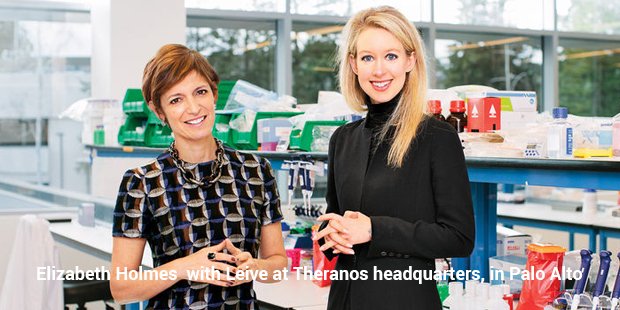 Achievements
The last evolution in this regard took place in the 1960s, but Holmes discovered a unique way that had a potential to shake the whole industry. She remained an unknown personality virtually, until Forbes listed it in their list '40 under 40'. Another reason believed to be behind this stealth approach is that she wanted to create a completely fresh market, before allowing her competitors to catch up. She gave up all the fun of this selfie age, breaking the internet, following YouTube stars and focused on her business for a social cause. This is what made Elizabeth, the 'youngest self-made female billionaire' of the world.
Awards
2015

Horatio Alger
Know More
Theranos CEO Elizabeth Holmes Interview
Full Name :

Elizabeth Anne Holmes
Zodiac Sign :
Birth Place :

Washington DC
Education :

Stanford University California
Occupation :
Industry :
Networth :

$4.5 Billion
Want to Be Successful?
Learn Secrets from People Who Already Made It
Please enter valid Email