Lisa Su SuccessStory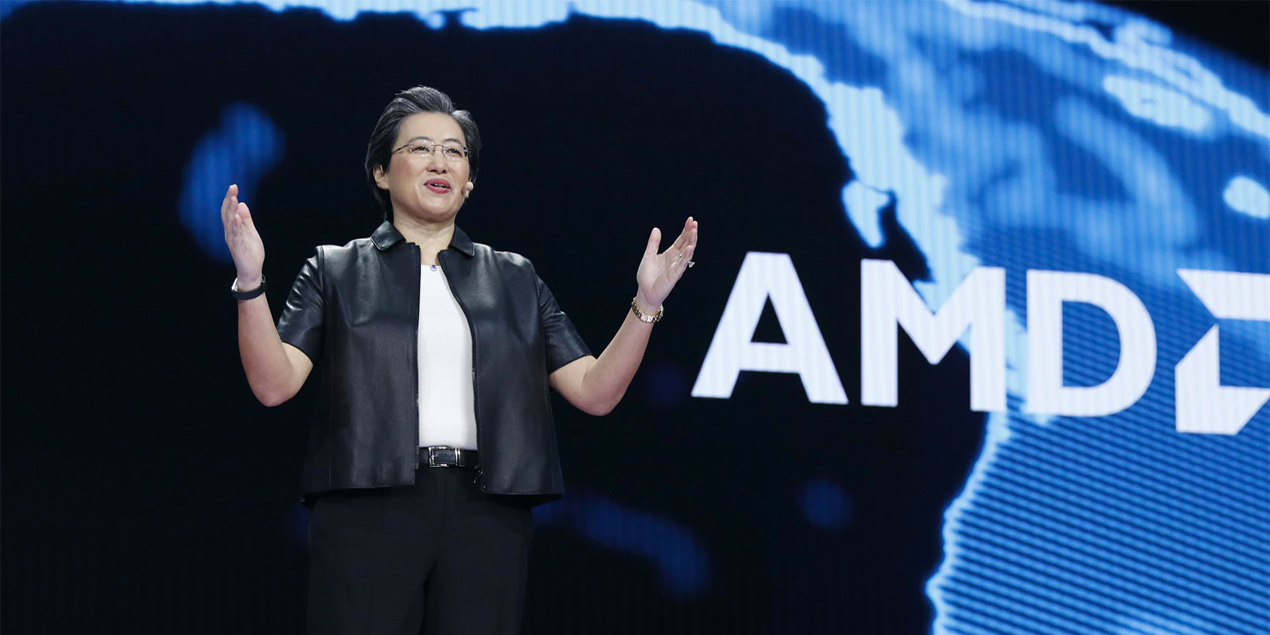 Lisa Su is the current chief executive of tech giant Advanced Micro Devices (AMD). Although AMD has become a household name, it wasn't the case when Su joined the U.S. firm nearly a decade prior. She would soon make one bold after the other, saving the company not only from the brink of bankruptcy but turning it into one of the biggest semiconductor companies in the world today.
Childhood
Lisa Tzwu-Fang Su was born in Tainan City, Taiwan on November 7, 1969. Despite being born in Taiwan, she would spend all of her childhood in the United States. She arrived in the country as a toddler and was accompanied by her parents and brother. Her father Su Chun-hwai was a retired statistician while her mother Sandy Lo was an accountant.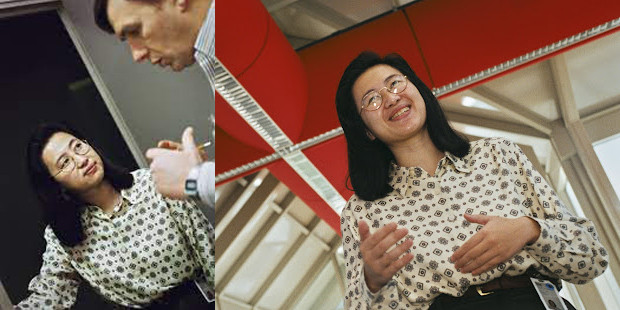 Even at a young age, Su displayed great interest in numbers and was already aspiring to become an engineer when she grew up. That interest would grow with the help of her parents as her father taught her math and science while her mother taught her business concepts. At the age of 10, one of her hobbies was assembling and disassembling her brother's remote control cars.
Education
Su attended the Bronx High School of Science in New York City and graduated in 1986. She later took up electrical engineering at the Massachusetts Institute of Technology (MIT) and graduated in 1990. After obtaining her bachelor's degree, she furthered her education by enrolling in a master's and PhD program at MIT. She eventually obtained her master's degree in 1991 and PhD in 1994.
During her college years, Su worked for semiconductor company Analog Devices which fueled her interest in the development and manufacturing of semiconductors. She was also a research assistant in MIT's Undergraduate Research Opportunities Program (UROP).
IBM Executive
Su commenced her career at Dallas-based technology company Texas Instruments. In less than a year, she was hired by tech giant IBM and worked as a device physics researcher. She was later appointed as vice president for the company's semiconductor research and development center. In the role, she was credited for developing copper connections that work with semiconductor chips, resulting in new industry standards and chips that were operating up to 20% faster than the conventional versions.
Su's role as VP didn't stop her from taking on other roles in the company. She was tasked the run IBM's emerging products division which focused on biochips and "low-power" semiconductors. The division's first product was a microprocessor that improved the battery life of handheld devices. She was also appointed as a technical assistant to then CEO Lou Gerstner and also represented the company in a collaboration project with Sony.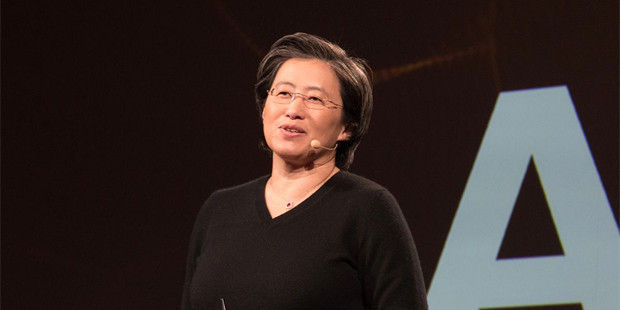 The said project involved the development of next-generation chips wherein Su's team was responsible for pitching the idea of a nine-processor chip. The chip went to become the Cell multi-core microprocessor which powered the Playstation 3 and the IBM Roadrunner among others.
AMD CEO
Su spent 13 years at IBM before switching to AMD in January 2012. Appointed as AMD's senior vice president and general manager, she was tasked to oversee the company's global business units. Among her most notable achievement in the role was working with Sony and Microsoft to develop chips for the Playstation 4 and Xbox One consoles.
In October 2014, Su replaced Rory Read as AMD's new CEO. Read was the company's chief executive for three years and also served on the board of directors. Su was taking over a company that wasn't in good shape. In fact, AMD stock was at an all-time low and the company was at the brink of bankruptcy. But despite the company's dire situation at the time, Su was ready to take "bold bets" to turn AMD around, bets that wouldn't begin to pay off at least for the next five years.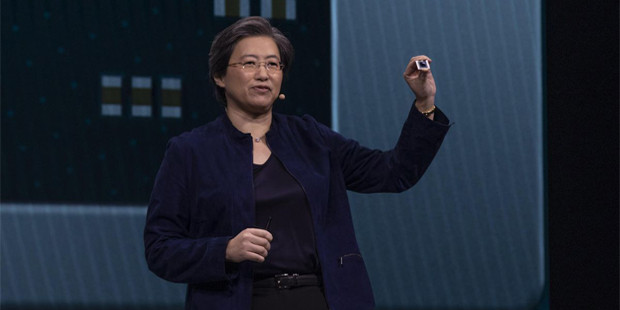 The bet Su was implying was choosing the right markets and developing products that consumers will use year after year. One particular example was In 2016 where Su together with AMD executives announced that the company will be developing chips for a new line of microprocessors, accelerated processing units (APUs), graphics chips, and semi-custom chip designs. A year later, the AMD Ryzen x64/x86 microprocessor debuted and immediately controlled nearly 11% of the market share.
AMD would continue its surge in the next few years, culminating in 2019 when it became the best performing stock in the S&P 500, growing 150% during the year. It also saw shares soar up to 1,300% in mid-2020; a feat made more impressive with the tech industry buckling due to the US-China trade war as well as the economic impact of the Coronavirus pandemic. Company stock is currently trading at around $89 per share, the highest for any semiconductor company.
AMD generated record-high revenues in 2020 ($9.76 billion), a 45% increase from the previous year ($6.73 billion). The company has also seen increasing annual revenues since 2015 and is employing a workforce of over 11,000 across 38 locations around the world. AMD's current product lineup includes x86 microprocessors, server and embedded processors, and semi-custom System-on-Chip (SoC) products used mostly for gaming and business solutions.
Accolades and Personal Life
Su was recognized by financial magazine Barron's as one of the World's Best CEOs in 2019 and was listed in the Forbes' Most Powerful Women in Business list in the same year. In 2020, she received the Semiconductor Industry Association's Robert N. Noyce Award and the Spirit of Silicon Valley Lifetime Achievement Award. She is also the highest paid CEO of any company on the S&P 500 having a net worth of $95 million as of July 2021.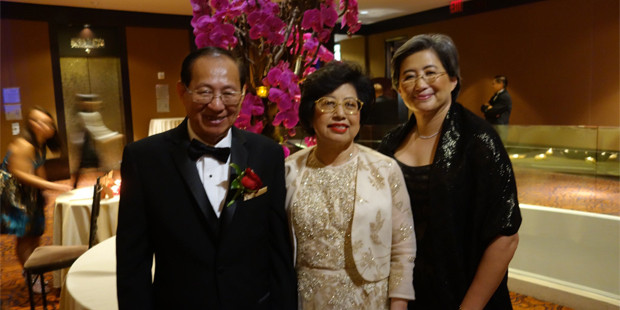 Su has dismissed reports that she is related to Nvidia CEO Jen Hsun (Jensen) Huang. She currently resides in Austin, Texas with her husband Daniel Lin.
In Closing
When it comes to leadership personified, a few can match AMD CEO Lisa Su. And with the company currently performing at its peak best, Su's legacy is already cemented considering what she had to overcome to bring the tech company back to life.
Full Name :

Lisa Tzwu-Fang Su
Zodiac Sign :
Birth Place :

Tainan
Education :

Massachusetts Institute of Technology
Occupation :
Industry :
Networth :

$95 Million
Want to Be Successful?
Learn Secrets from People Who Already Made It
Please enter valid Email