Abraham Lincoln SuccessStory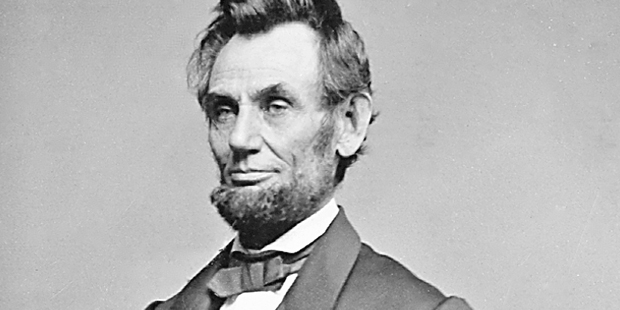 Synopsis
Known for his incredible leadership skills, fantastic speeches, and incredibly sharp political abilities, Abraham Lincoln is one of the Western world's most well-known and widely respected political leaders. The 16th President of the United States and the nation's leader during a time of crisis, Abraham Lincoln is a true success story.
Childhood
Born on February 12, 1809, Abraham Lincoln grew up in modest surroundings. As a young child, Lincoln was raised in Kentucky by his parents, with his father Thomas a local business and social leader. However, his father lost the majority of his assets in legal cases, forcing the family to move to Indiana – at the time, part of the frontier.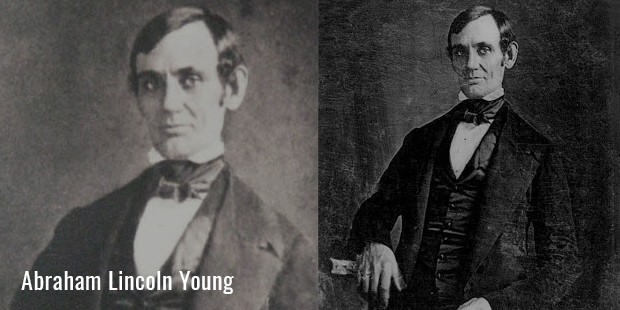 Abraham Lincoln was not regarded as a particularly hardworking child. Instead of adapting to frontier life and embracing the hard labor associated with it, Abraham retreated into books and self-education. He did, however, gain a local reputation as an expert fighter after defeating one of his town's bullies in a wrestling match.
When people discuss Abraham Lincoln in modern society, they typically talk about his incredibly oratory skills and leadership abilities. What few people know is that the young Abraham Lincoln had a very limited education that consisted of roughly one year of formal schooling from unskilled and poorly trained local teachers.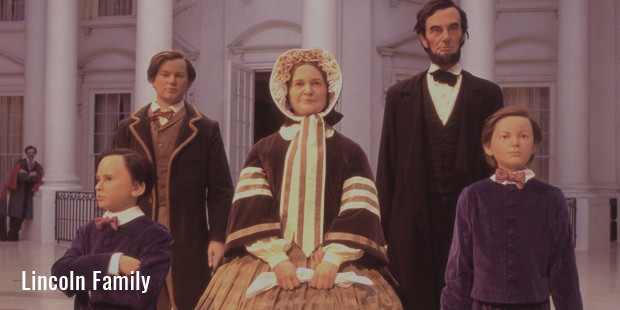 Instead of accepting his lack of education, Abraham Lincoln became a voracious and passionate reader. He avidly reached for new books as quickly as he could, finishing advanced titles such as Benjamin Franklin's Autobiography and Classic Greek poems and novels. In his early teens, Lincoln was constantly focused on reading new books.
Early Career
In his early twenties, Abraham Lincoln invested in a local general store with one of his close friends, located in New Salem, Illinois. The business fell apart, forcing the young Lincoln to sell off his share and accept his loses. Disappointed with the world of business, Lincoln started his political with a run for the Illinois General Assembly.
His political career, unfortunately, was also a failure, with Lincoln finishing eighth out of thirteen candidates. Disappointed with his failure, Lincoln again retreated to the world of books. This time, his reading had a definite focus – he would learn the law for himself, becoming a lawyer in the process, and run for public office again.Just like his self-education allowed him to escape from his home and turn towards a political career, Abraham Lincoln's self-educated legal skills made him one of the top candidates in the House of Representatives election. Lincoln eventually served four terms in the house, making him a leader in local politics in Illinois.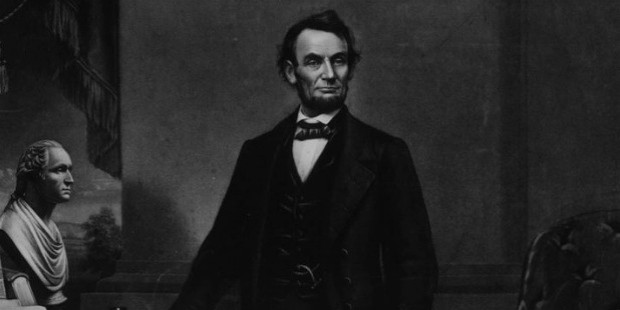 Career
A staunch Whig Party advocate, Lincoln was then elected to the United States House of Representatives in 1846. It was during his congressional career that Lincoln took an at-the-time bold stance against slavery, attempting to introduce a bill that would ban slavery in Washington D.C. and compensate current slave owners.After his short career in the House of Representatives, Lincoln distanced himself from the world of politics and worked as a lawyer in Illinois. For sixteen years, he worked on behalf of both large companies and individuals in the state, working on some of the most influential and important cases of his day.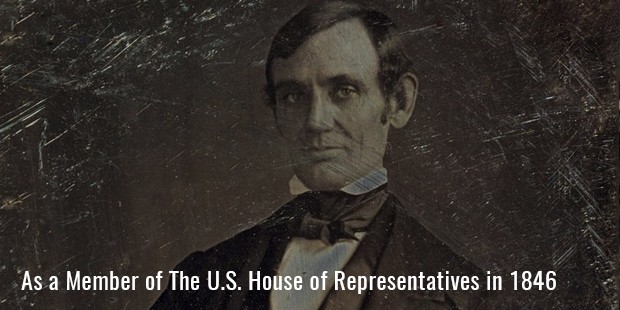 In 1858, growing disappointed with the direction of the Whig Party, Lincoln entered the world of politics again, this time siding with the then-new Republican Party. The young Abraham Lincoln chose the 1958 Senatorial Election for Illinois as his second entry point in politics, aiming to defeat the Democratic Senator Stephen Douglas.
Despite gaining a larger share of the popular vote than his opponent, Lincoln lost the election and missed out on the position. He did, however, secure a great deal of large scale support in the Republican Party, which allowed him to pursue an even greater goal – the Presidency of the United States – just two years later in 1860.Lincoln built a campaign that revolved around the issue of slavery – at the time an incredibly contentious and divisive issue in the United States. He won the election with a huge majority, beating out his opponents combined.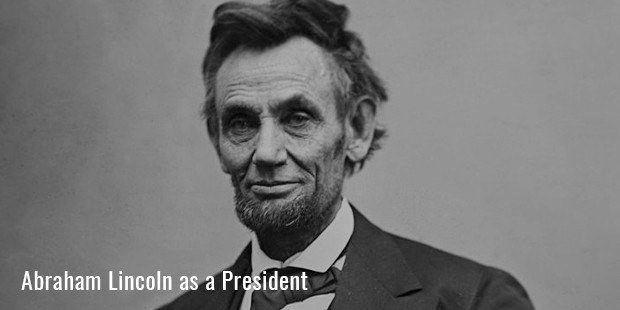 Unfortunately, many of the southern states, which supported slavery, took the opportunity to depart from the Union before he took office. As South Carolina, Texas, Florida, and four other states departed from the Union, Lincoln and then-President Buchanan witnessed the start of the country's largest internal war.
Lincoln's involvement in the American Civil War is well documented and incredibly detailed, with entire books written about single battles. If there's one moment that stands out from his tenure during the Civil War, it would be his passing of the well-known Emancipation Proclamation, a leading bill in freeing the many African slaves.In the year that followed, Lincoln managed the Union war effort, culminating in his well-known speech at Gettysburg following the incredible Union victory there. The battle proved a turning point in the war, giving the Union forces the might and drive that they required to capture the southern states and win the Civil War.
After rebuilding the United States and driving the country forward beyond the era of slavery, Lincoln continued to advocate for civil rights. He suggested giving the ability to vote to black slaves, something that incensed his detractors. On April 14th, 1865, a one John Wilkes Booth – a Confederate spy – assassinated Abraham Lincoln during a performance of Our American Cousin.
Lincoln's success as a political leader and his immense approval and near mythical status in American politics today didn't stem from a privileged upbringing or great education. It stemmed from his immense drive and determination, and his skills in educating himself when others refused to help him learn with their help.
A self-proclaimed bookworm, Lincoln read huge amounts of books during his teens and early adulthood, claiming that his self-taught learning style is what helped him in achieving his success. If there's one great lesson of Abraham Lincoln's life, it's that everyone – regardless of their background – can educate themselves to the point of being able to achieve truly great things in their lives.
Know More
Abraham Lincoln, is he Saint or Sinner?
Full Name :

Abraham Lincoln
Born :

12th-Feb -1809
Zodiac Sign :
Birth Place :

Hodgenville
Kentucky
Occupation :
Industry :
Want to Be Successful?
Learn Secrets from People Who Already Made It
Please enter valid Email