Advanced Micro Devices SuccessStory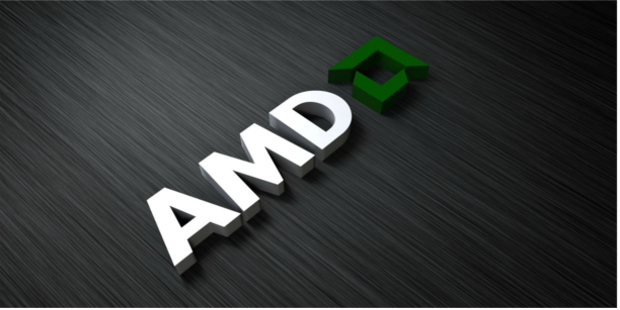 Advanced Micro Devices, Inc., abbreviated as AMD, is undoubtedly a world leader in the semiconductor industry that designs and develops graphics units, processors, and media solutions. It is the largest supplier of microprocessors based on the 'x86 Architecture'; next only to Intel. AMD is also the top product selling company, when it comes to graphic processors.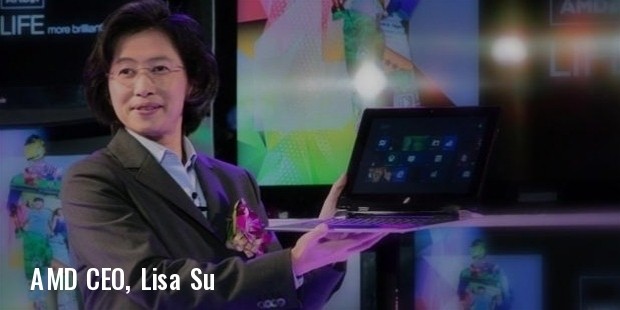 According to the company's statement, AMD designs and integrates technology that powers millions of intelligent devices, including personal computers, game consoles and cloud servers that define the new era of surround computing. The products of AMD include microprocessors, motherboard chipsets, workstations and personal computers, servers, graphics processors and embedded system applications.
History And Development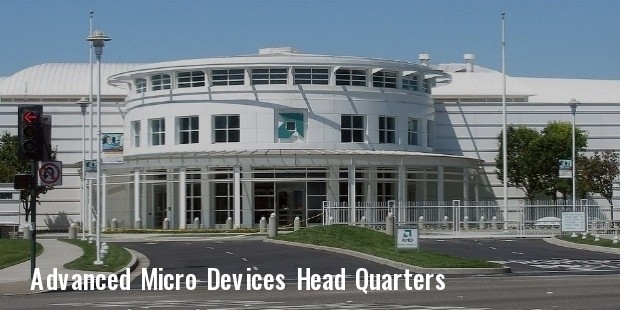 AMD was incorporated with an investment of $100,000 in Sunnyvale, California, on May 1, 1969. There were eight people initially and among them Jerry Sanders, an electrical engineer by profession, and a former employee of Fairchild Semiconductor, became the first president and CEO of AMD. The company aimed at producing semiconductors for the electrical industry.
Initially, the company was a second source supplier of microchips produced by National Semiconductors and Fairchild Semiconductor, and later switched to producing logical chips. They redefined and redesigned the products in order to improve efficiency.
By the end of 1969, the company produced a 4 bit MSI shift register called Am9300. However, AMD ended its first year with 53 employees and 18 products, and no significant sales. However, in 1971, the company manufactured the fastest multiplier available those days called the Am2505 Logic Counter, which turned out to be a huge success. Later, in 1972, the company became publicly listed, selling 525,000 shares at $15 per share and got $ 7.87 million in its first listing.
Slowly, the company acquired customers in computer, telecommunications and instrument industries that gave reliability the first preference. They were ready to spend huge amount of money on it and further focused on the quality of its products and gave reliable solutions to its customers.
AMD opened its first international manufacturing unit in Penang, Malaysia in 1973. When the company celebrated its fifth anniversary, it had 1500 employees while the sales stood at around $26.5 million. In 1984, the company was listed in "The 100 best companies to work for in America" and in 1987, acquired Monolithic Memories Inc. and entered programmable logic business.
Achievements
During the late 80's and earlier 90's AMD focused on microprocessors compatible with IBM computers, networking and communication chips, programmable logic devices and high performance memories. The innovations in sub micron technology also were going on parallel to this.
Eventually, AMD became a sought after name in the semiconductor industry. The company focused on innovations in gaming technologies, surround computing, prographics technologies, enhanced media solutions, server technologies, embedded system technologies, security technologies and mobility technologies. The company owns numerous brands namely, AMD Opteron, SeaMicro Freedom, AMD Athlon, AMD Sempron, AMD Turion, AMD Phenom, AMD FX APU, AMD Geode, AMD R-Series, G-Series, AMD Radeon and AMD FirePro. The four-decade-old company is a multinational with strong presence in countries like China, Spain, Canada, India and more.
Full Name :

Advanced Micro Devices
Founded :
Founder :

Jerry Sanders
CEO :

Lisa Su
Industry :
Sector :
Country :

USA
Website :
Want to Be Successful?
Learn Secrets from People Who Already Made It
Please enter valid Email