Melanie Perkins SuccessStory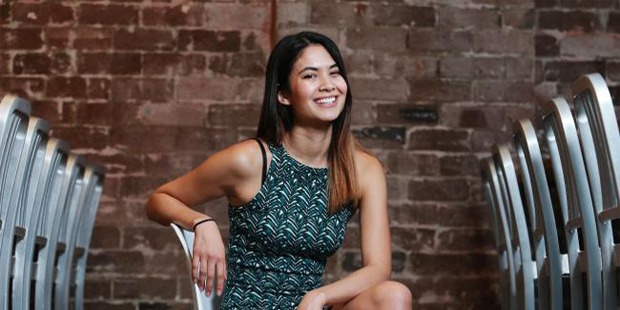 Only in her 30s, Melanie Perkins has already achieved great success at a young age. She is the third richest woman in Australia and the CEO of design software company Canva. But her massive success is a result of perseverance and determination, two qualities that would eventually propel Canva to great heights and also make Perkins one of the most inspirational young business leaders in the world today.
Childhood
Melanie Perkins was born in Perth in the state of Western Australia, Australia in 1988. She is born to multicultural parents: her father being a Malaysian of Filipino and Sri Lankan descent while her mother is Australian-born. By profession, her father is an engineer while her mother is a teacher.
At a young age, Perkins had already displayed an entrepreneurial spirit. She opened her first business at the age of 14 and sold handmade scarves in markets around Perth. She also had aspirations to become a professional skater, even waking up at 4:30 AM for daily training sessions. For the most part of her childhood, she attended Sacred Heart College before enrolling at the University of Western Australia for her college education.
Education
At the University of Western Australia, Perkins majored in communications, psychology, and commerce. She also taught students basic computer design as part of her major. She would then draw inspiration to develop an easier and more efficient graphic design platform after seeing her students struggle to use Adobe Photoshop and other complex design platforms. Perkins dropped out of college at the age of 19 to pursue a business career.
Early Career
Perkins co-founded Fusion Books in 2007 together with future husband Cliff Obrecht. Fusion Books is a platform that allows students to design their own school yearbooks by using a drag-and-drop tool that features a library of design templates including photos, illustrations, and fonts. Although she initially intended to work on her original idea, limited resources forced her to switch to another but Fusion Books still found significant success nonetheless.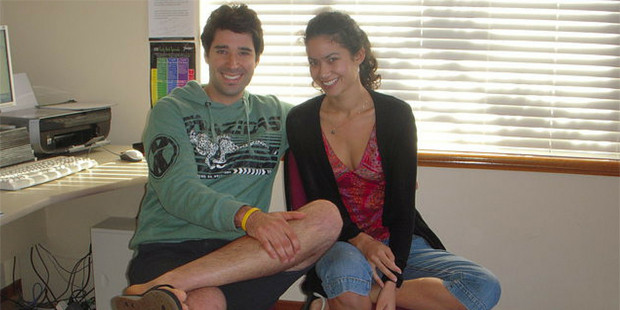 Perkins began developing Fusion Books at her mother's home with her parents assisting with the printing of the yearbooks. Obrecht meanwhile would call colleges and universities in order to gain new clients for the company. In less than a few years, Fusion Books would grow to become the largest yearbook company in Australia and later expand to France and New Zealand.
Canva Co-founder and CEO
Despite Fusion Books' strong performance, funding was running low. This prompted both Perkins and Obrecht to get assistance from venture capitalists who won't just fund Fusion Books but eventually the company that would become Canva Inc. But investors were difficult to find at the beginning with Perkins citing that she was rejected by over a hundred investors in Perth.
The opportunity would arise when prominent investor Bill Tai visited Perth in 2011 to judge a start-up competition. Perkins and Obrecht managed to pitch Canva during a dinner Tai hosted but received no funding. Instead, Tai regularly invited them to subsequent kite-surfing gatherings which happened to be gatherings for tech investors as well. Some of these gatherings were also held in Silicon Valley which translated to constant cross-country travel by both Perkins and Obrecht. Even in Silicon Valley, numerous firms still passed up on Perkins' pitch until one former Google executive came into the fold. Cameron Adams, who had relevant technical expertise, joined the team and would help Perkins get the funding that seemed elusive for the past several years.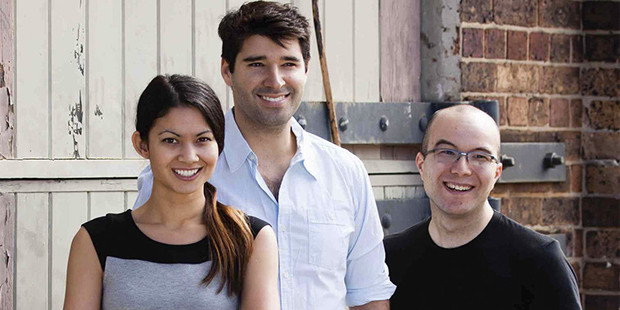 After two rounds of seed funding, the company was officially launched in 2013. Perkins became Canva CEO, Obrecht was designated to COO, while Adams as CPO. Growth was fast and the company had signed up 600,000 users in less than a year after it was launched. Canva then expanded outside Australia, opening offices in Beijing and Manila. McDonald's is Canva China's biggest customer. The subsequent years would see the company obtain more funding and incorporate more features in the app including the learning collaboration tool "Canva for Education."
Canva's trajectory also placed the spotlight on CEO Melanie Perkins. Even with Canva still having a limited presence in the United States, she is a popular figure in Silicon Valley. She was named in the 2016 Forbes 30 Under 30 as well as the Forbes Top Under 30 of the Decade. She is also an advocate of a more diversified and inclusive workplace (Canva has a workforce that consists of 41% women, much higher than the industry average of 28%). After the company raised $60 million in June 2020 which also raised Canva valuation to $6 billion, Perkins became the third richest woman in Australia with a net worth of $1.3 billion. She only trails mining tycoon Gina Rinehart ($16.25 billion) and TPG co-founder Vicky Teoh. Despite the company's strong numbers, Perkins is not planning for a Canva IPO anytime soon.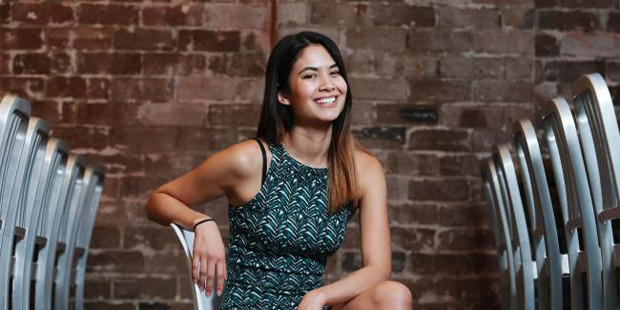 With Canva's success story, Perkins has finally realized her dream of building a graphic design platform that can be used by even those with very limited design skills. Much like with Fusion Books, Canva utilizes a drag-and-drop feature that allows users to create numerous designs including social media graphics, presentations, posters, documents, and other visual content. The Canva app has proven to be a great alternative for Adobe's highly-popular design tools Photoshop and Illustrator. Although Adobe still dominates the global market share, Canva isn't too far behind with 30 million active users across 190 countries. The company is also one of the few startups that have already posted profit ($1.86 million net profit on $25.1 million revenue in the first half of 2017), a rarity for startups.
The company operates on a freemium business model where users can get access to 40,000 Canva templates by paying a regular subscription fee ($119.40 when paid annually or $12.95 monthly). According to Perkins, "we want Canva to be the place you can go to by default, and so we've made it free to use." Aside from seeing her company grow rapidly in terms of financial numbers, she also finds great pleasure when receiving positive feedback from users, saying "stories we hear from the community is what makes all of the work worth it." Obrecht also aired similar sentiments, citing that the Canva platform can massively aid "underprivileged people and gives them the chance to break the cycle."
Personal Life
Canva CEO Melanie Perkins is married to longtime boyfriend Cliff Obrecht. The two founded Fusion Books and Canva together. While on a trip to Cappadocia, Turkey in 2019, Obrecht proposed to Perkins with a $30 engagement ring. The couple has been known to live modest lives and expressed multiple times that most of their fortune goes to charity. Perkins loves traveling as well as kite-surfing which she grew great interest in after being invited to regular kite-surfing gatherings by Bill Tai.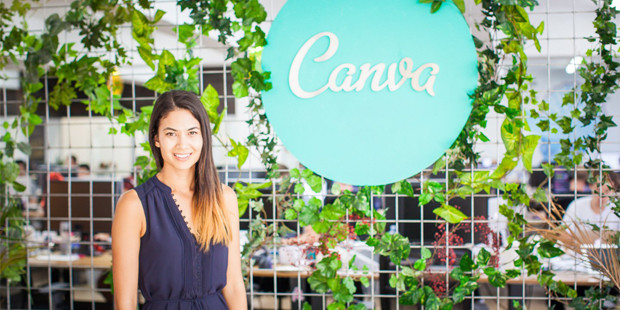 As Melanie Perkins continues to lead Canva to greater heights, it shouldn't remove the fact that the Canva founder went through numerous struggles to get to where she is today. And at the young age of 32, everyone is in agreement that she is only getting started.
Full Name :

Melanie Perkins
Zodiac Sign :
Birth Place :

Perth
Western Australia
Education :

University of Western Australia
Occupation :
Industry :
Networth :

$1.3 Billion
Want to Be Successful?
Learn Secrets from People Who Already Made It
Please enter valid Email