Kamala Harris SuccessStory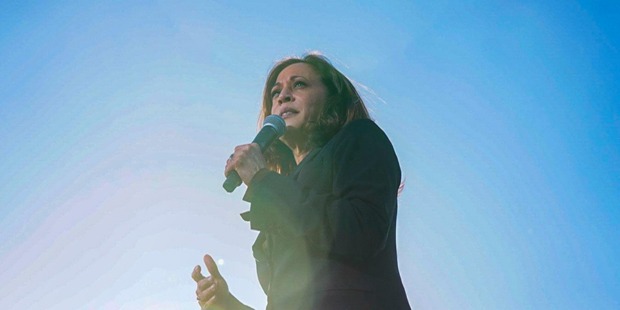 Kamala Devi Harris steps into the White House as America's first African-American and South Asian-American Vice President. She is also the first South Asian-American and second African-American woman to be elected to the Senate. In a span of four years, Harris went from newly-elected Senator to holding the second-highest government position in the country, breaking numerous barriers along the way.
Childhood
Kamala Harris' parents, hailing from Jamaica and India, met at the University of Berkeley California while taking up graduate studies. Donald Harris and Shyamala Gopalan then settled in Oakland where Kamala was born on October 20, 1964. Kamala also has a younger sister named Maya.
Education
After filing for divorce, Kamala Harris' mother moved to Canada together with her two young daughters. There, Kamala attended Westmount High School and graduated in 1981. She returned to the US to finish her education, taking up political science and economics at Howard University. She joined the Alpha Kappa Alpha sorority and also interned as a mailroom clerk for senator Alan Cranston before graduating in 1986.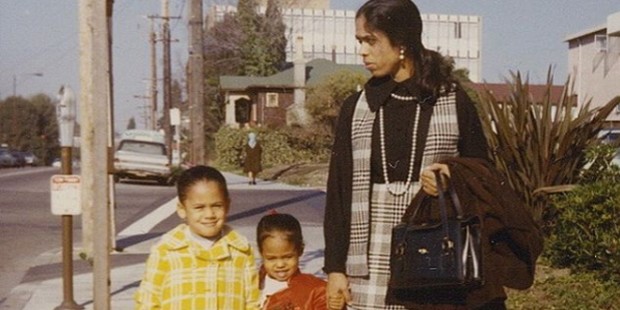 Influenced by her maternal grandfather P.V. Gopalan who fervently talked about politics, justice, and corruption during family gatherings, Harris proceeded to take up law at her home state of California. She attended the University of California Hastings College of Law, serving as the Black Law Student Association president while also advocating for greater campus diversity. She enrolled through the university's Legal Education Opportunity Program (LEOP), in which her main advocacy was for the program to consider accepting more qualified individuals hailing from different racial backgrounds.
Aside from being influenced by her grandfather, Harris believed that she holds a "profound responsibility to be a voice for the vulnerable" in deciding to pursue a legal career. She obtained her JD In 1989 but would fail on her first try in the bar exam. She passed on her second try in 1990 and was admitted to the California Bar in the same year.
Early Career
Kamala Harris' road to the White House began at the district attorney's office in Alameda County, California. She began her carer as a deputy district attorney in 1990 and earned a reputation of being a tough and determined prosecutor. She mostly handled cases on gang violence, drug trafficking, and abuse, and was starting to attract attention from government and legal entities in the county.
In 1994, Speaker of the California Assembly Willie Brown appointed Harris to the Unemployment Insurance Appeals Board and later the California Medical Assistance Commission. Four years later, she was appointed by San Francisco district attorney Terence Hallinan as assistant district attorney. As the district attorney's second in line, she headed the Career Criminal Division and prosecuted homicide, burglary, robbery, and sexual assault cases.
After a successful stint in Oakland, Harris moved to San Fransisco where she worked under city attorney Louise Renne. She would again rise through the ranks and was eventually in the running for San Francisco District Attorney (DA).
San Francisco District Attorney
In 2003, Harris ran for district attorney with the endorsement of Renne. She faced off against former boss and incumbent DA Terrence Hallinan but was not considered to be a favorite to win. During the campaign leading up to the election, Harris criticized Hallinan's alleged poor performance, specifically citing his neglect in tackling gun violence and domestic violence cases. She also noted San Francisco's low conviction rate under Hallinan's watch. Harris edged out Hallinan in a narrow victory, commencing a seven-year DA career that would be highlighted by an emphasis on public safety and social reforms.
Harris initiated the "Back on Track" program which many consider being her most significant achievement as San Francisco DA. The program focused on giving opportunities for first-time non-violent drug offenders to be reintegrated back into society as long they plead guilty for their crimes. In a 2007 interview, Harris mentioned that the program highlights the importance of accountability while also giving a chance for first-time offenders to have a more productive life. In exchange for a guilty plea, offenders are given an option to finish their education or find employment through the DA office's partner organizations.
California Attorney General
After serving a second term as district attorney where she ran unopposed during her second run, she advanced her political career by becoming California's attorney general in 2011. She became the first female attorney general in the state as she narrowly beat Republican Steve Cooley.
As attorney general, Kamala Harris' priorities included building platforms that centered on issues such as racial bias, police brutality, marijuana legalization, and anti-truancy. She mandated the use of body cameras for police officers, supported the federal ban on medical marijuana, and passed a law for parents to face misdemeanor charges if they allow their children to miss more than 10 percent of school days. Under her jurisdiction, California became the first statewide agency to implement a body camera program.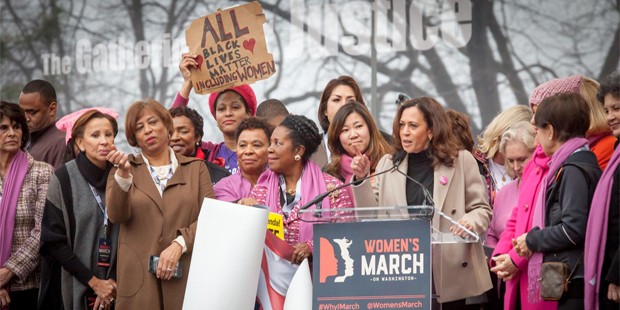 She also brokered a $25 million deal to assist homeowners with the passing of California's Homeowner Bill of Rights in 2013. The law gives foreclosure-bound homeowners a number of rights, including the banning of dual-tracking, requiring the mortgage provider a single point of contact, increasing penalties for robo-signing, and allowing homeowners to sue for violations. Harris mentioned that the law "puts families in a system that gives them a fair opportunity".
During her time as district attorney and attorney general, Harris continually refers to herself as a "progressive prosecutor". These prosecutors are mostly classified as lawyers who would rather place offenders in diversion and treatment programs rather than send them to prison. Although Harris' prosecution record entails the most number of incarcerations ever in California, she has defended her actions saying that some offenders simply need to be imprisoned to answer for their crimes.
US Senator
While still attorney general, Harris already set her sights on the Senate after veteran legislator Barbara Boxer announced that she was retiring at the end of her term in 2016. Harris officially launched her campaign in January 2015. A year later, the California Democratic Party voted to endorse Harris. Governor Jerry Brown, President Barack Obama, and Vice-President Joe Biden also gave their stamp of approval to Harris, who won the Senate seat after beating out California 47th District Representative and fellow Democrat Loretta Sanchez.
During her time as Senator, Harris sponsored and cosponsored numerous legislation which includes increased wages for low and middle-income workers, criminal justice system reform, and easier healthcare access, among many others. She also sat on four major committees, including the committee on budget, Homeland security, judiciary, and intelligence. In 2018, she co-signed the Marijuana Justice Act with Senator Cory Booker legalizing the use of medical marijuana.
Much like most Democrats, Senator Kamala Harris criticized President Donald Trump for the apparent mishandling of major social, economic, and national security issues. She was also one of the 48 senators who voted to impeach the president for abuse of power and obstruction of Congress.
US Vice President
Before her historic Vice-Presidential win, Harris made a run at the presidency. She officially announced her candidacy in January 2019 and tied the record set by Senator Bernie Sanders in 2016 for most donations raised following an announcement. Harris faced off against 29 other party members who also declared their candidacies, including eventual running-mate former VP and Sen. Joe Biden.
Other candidates targeted Harris' "tough on crime" policies where California saw the highest number of convictions under Harris' watch as attorney general. They also added that she ignored the Supreme Court ruling to release 33,000 inmates to reduce overpopulation to which she was a major contributor. Additionally, they criticized her stand on zero tolerance for death penalty when she handled the case of police officer Isaac Espinoza who was fatally shot on duty in 2004. Harris defended her actions during each Democratic National Committee (DNC)-sanctioned debates, but would eventually withdraw from the race due to lack of funds. She then gave her endorsement to Biden.
In August 2020, the Biden-Harris announcement was made and Harris was officially named the vice-presidential candidate of the Democratic party. Aside from mainly supporting Biden's policies, she has also indicated that she will work to better address the needs of women and people of color. In the days leading to Biden's announcement of a running mate, Harris had become the Democratic VP frontrunner. The death of George Floyd in May and the rising number of black-related shootings created a wave where an overhaul of the criminal justice system was needed, and there was no other candidate aside from Harris who had extensive background when it comes to law and order.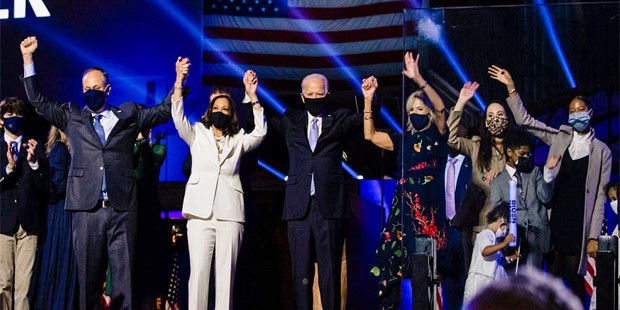 In a tight national election that saw a record turn-out of 137.5 million voters, Biden edged out incumbent President Trump to become the 46th President of the United States of America. With the win, Harris also becomes the first African-American and South Asian-American to become the country's Vice President. Despite having Harris being onboard, Biden intends to have a diverse cabinet. He is currently looking at former defense adviser Michele Flournoy, former national security adviser Susan Rice, former South Bend Mayor Pete Buttigieg, and federal reserve governor Lael Brainard to hold significant positions in his administration.
Biden is also the oldest elected US President at 78 years old. Although he has maintained good health despite his age, many have already projected that Harris will be representing the President-elect on certain occasions, specifically negotiations and conferences done outside the country. This will only benefit Harris long-term as she begins to build a portfolio on foreign affairs.
Personal Life
Kamala Harris' husband is Doug Emhoff, a lawyer who works at the multinational law firm DLA Piper. Emhoff was previously married and has two children, Cole and Ella. Kamala Harris and her husband married in August 2014.
Harris' mother Shyamala Gopalan is an Indian immigrant who moved to the US in 1958 to pursue a Master's degree in nutrition and endocrinology at the University of California. There, she met Jamaican-born PhD student Donald Harris who was presiding for a meeting at the Afro American Association. They were soon acquainted and got married in 1963. Gopalan worked as a biomedical scientist while Harris carved a teaching career at Stanford University.
Harris also has a younger sister named Maya. She was born in 1967 and is a lawyer and public policy advocate. She was a political and legal analyst for MSNBC between 2017 and 2018 and she was also appointed as a senior policy advisor during the 2016 Hilary Clinton presidential campaign.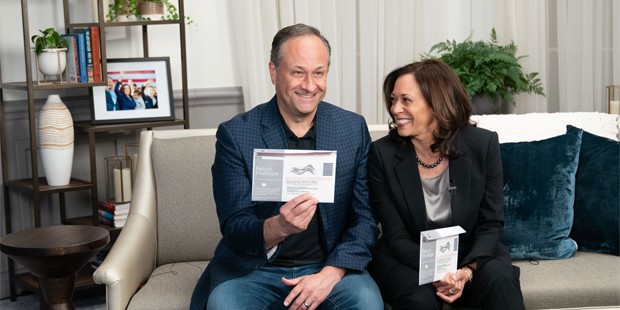 As the world waits and sees how Harris puts in the work as Vice President, there should be no denying the road she took to get to where she is now today.
Full Name :

Kamala Devi Harris
Born :

20th-Oct -1964
Zodiac Sign :
Birth Place :

Oakland
California
Education :

Juris Doctor
Occupation :

Politician , Lawyer
Industry :
Networth :

$391 Million
Want to Be Successful?
Learn Secrets from People Who Already Made It
Please enter valid Email