Hillary Clinton Success Story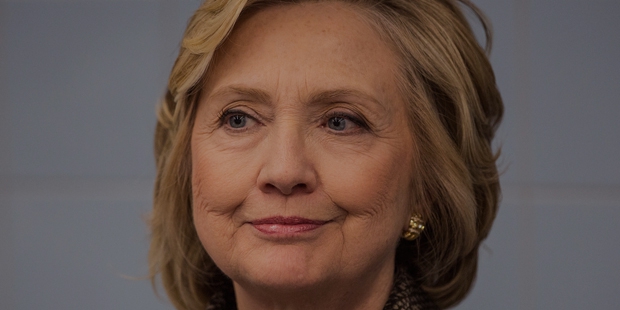 Hillary Clinton was born as Hillary Diane Rodham on October 26, 1947 in Chicago, Illinois. As a child Hillary showed interest and participated regularly in the student council, the school newspaper and was selected for the National Honor Society. She excelled in her academics throughout her school years also participating in sports like swimming and baseball. She did her high schooling from Maine South High School and graduated in 1965 being a National Merit Finalist. She was interested in Politics from a very young age.
Early Life
The household in which she grew was primarily conservative in their approach. In 1960, at the age thirteen itself Hillary went out to canvass South Side Chicago for the Republican Party. In 1964, again Hillary volunteered to campaign in her area for Barry Goldwater in the U.S. Presidential election. She was influenced most by her high school history teacher and a friend who also shared her concern for social justice. In her teens Hillary had the opportunity of meeting the civil rights leader Martin Luther King Jr. in Chicago.
Now Hillary had prepared herself for a career in Politics. As a result she chose to major in Political Science from the Wellesley College. She joined the college in 1965 and soon became the president of the Republican Youth Committee there. But she stepped down from her position when she had contrasting opinions about the American Civil Rights Movement and the Vietnam War. In that year she wrote a letter to a friend in which described herself as ' a mind conservative but a heart liberal'.
Early Career
In early 1968, she was elected president of the Wellesley College Government Association. In 1969, she played a big role in keeping the college students from participating in the student disruptions that were becoming common in other colleges. She became a hugely popular figure in college and was tipped by many to become the first lady President of the United States. Hillary attended the 1968 Republican National Convention though she was not sure which party she wanted to support.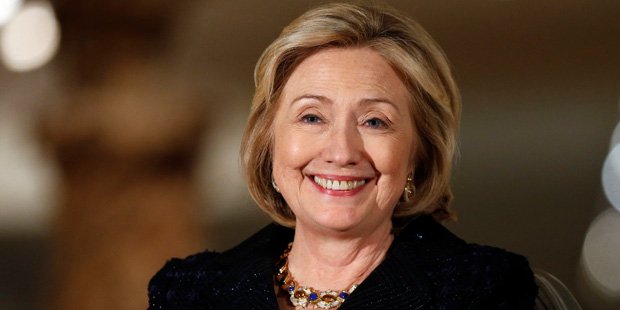 But by the end of the convention she had decided that she would be supporting the Republicans no more. In 1969 at her graduation ceremony, she became the first student in Wellesley college history to deliver its commencement speech. She received a seven minute standing ovation. Soon she appeared on talk shows and had an article about her published in the 'Life' Magazine. Now she decided to pursue law and learn about the possibilities that were available to bring in social change.
So she joined Yale Law School. Here she also met her future husband, Bill Gates. Soon they campaigned together for 1972 Democratic presidential candidate George McGovern, who was unable to win. She received a Juris Doctor degree from Yale in 1973. In 1974, she had reached a high position for her young age. She was a member of the impeachment inquiry staff advising the House committee on the Judiciary during the Watergate Scandal. Hillary was influential in improving the procedures of impeachment for her committee. Their work culminated in the resignation of President Richard Nixon in August 1974.
We must stop thinking of the individual and start thinking about what is best for society - Hillary Clinton
Now Hillary was having a bright political future ahead of her. She married Bill Clinton and was First Lady of Arkansas from 1979-81 and 1983-92. In the mean time she also was part of many law firms especially working as an advisor for Rose Law Firm for a period of 15 years. Soon she became First Lady of the United States in January 1993. She received widespread media attention for the strong political background she had.
Achievements
In 2000 she ran for the United States Senate elections for the New York seat. She vowed to bring 200,000 jobs for their state if she was elected. With 55 percent votes Hillary won the elections and was sworn in on January 3, 2001. That same year she faced a setback as her husband was impeached and was no more the President of the United States. She began by keeping a low profile and building relationships with senators of both the Democratic and Republican parties.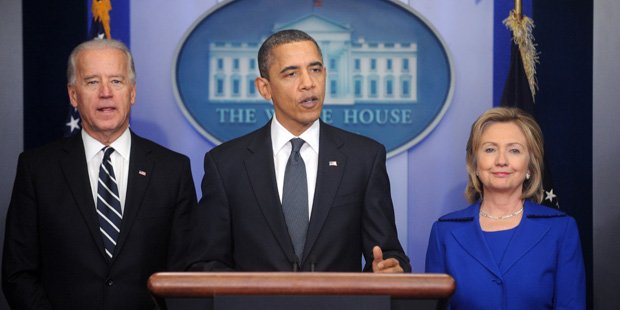 Hillary Clinton with Barack Obama
She soon was an influential senator sitting on various committees. She made her voice heard regularly by touching upon important issues that the country was facing. She won the election a second time on November 7, 2006. In 2008 she contested for the presidential nomination. She was leading in all the opinion polls ahead of Barak Obama and John Edwards. But she suffered a poor debate performance against her competitors and thus lost her lead in many states to Obama.
Obama was declared as the Democratic nomination for the General Election. Soon Hillary began campaigning for Obama and this resulted in him winning the elections on November 4, 2008. She was chosen to serve as the U.S. Secretary of State in the new Cabinet. After initial hesitation she went on to accept the role. In her tenure from 2009-13 she has been a major influence on international relations and has been a cause of better ties with developing countries.
This has been the story of a girl who has journeyed from being a young activist to switching parties to being so close to becoming the first women President of the United States. Her political achievements are the best that any women has ever achieved. With her constant focus on the development of women, children in her policies she has been able to bring much change and development in the international arena. She will always be a symbol of women power.
Awards
2015

Irish America Hall of Fame
2013

Philippine Legion of Honor, Liberty Medal
2012

Woodrow Wilson, Champions for Change, Lifetime Achievement
2009

Salute to Greatness, Global Trailblazer, Margaret Sanger
2008

Glamour
2006

Remembrance, Energy Leadership
1999

Lifetime Achievement, Mother Teresa
1997

Grammy
1995

Doctor of Humane Letters
1994

Living Legacy
1992

Glamour Woman of the Year
Hillary Clinton Speech on Women Rights
Full Name :

Hillary Diane Rodham Clinton
Zodiac Sign :
Birth Place :
Education :

Maine East High School Illinois,
Maine South High School Illinois,
Wellesley College Massachusetts,
Yale Law School Connecticut
Occupation :
Industry :
Networth :

$21.5 Million
Want to Be Successful?
Learn Secrets from People Who Already Made It
Please enter valid Email