Ana de Armas SuccessStory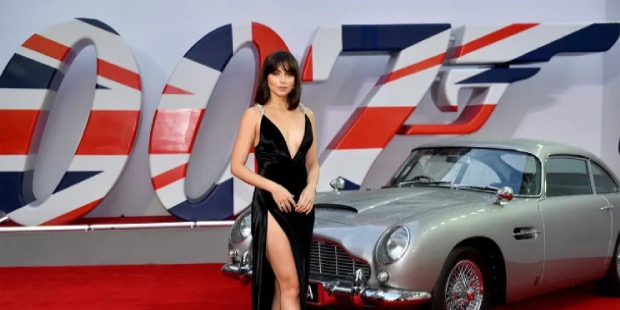 Hollywood has seen some very talented foreign actors over the past decades. One name that looks to continue that tradition is Cuban-born Ana de Armas. With over a dozen acting credits already attached to her name including iconic roles in "Blade Runner 2049" and "Knives Out", de Armas is set for superstardom. She currently stars in the latest James Bond flick "No Time to Die".
Childhood and Education
Ana Celia de Armas Caso was born in Havana, Cuba on April 30, 1988. Together with her brother and parents, they moved to Santa Cruz del Norte which is about an hour's drive from Havana. Her father Ramon worked multiple jobs while her mother Ana worked for the government.
Despite both of her parents working full-time jobs, the family still endured hardships under Cuba's communist rule. Food rationing, fuel shortages, and electricity blackouts were common during that time with de Armas also recalling they had no access to the internet, newspapers, or magazines.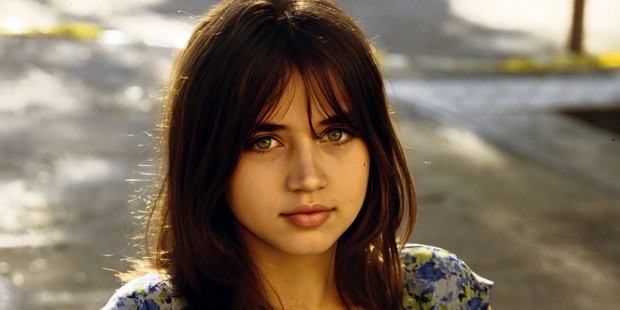 De Armas familiarized herself with Western pop culture by watching television in her neighbor's apartment. She was only allowed by her parents 20 minutes of screen time during weekends. She would copy what she saw on television and act out scenes with friends. This eventually led her to pursue an acting career and later enrolled at Cuba's only national theatre school the Escuela Nacional de Teatro at the age of 14.
With limited funds, De Armas hitchhiked most of her days just to attend classes. She later dropped out with a few months remaining left in the course out to avoid national service (a requirement by the Cuban government for individuals turning 18 years old). Through her Spanish grandparents, she fled to Spain just in time before the government requirement.
Early Career
Before migrating to Spain, de Armas landed her first-ever role in the 2006 romantic drama "Una Rose de Francia" opposite Alex Gonzalez. A year later, she starred in two more Cuban films "El Eden Perdido and "Madrigal".
Two weeks after arriving in the Spanish capital of Madrid, de Armas landed a role in the hit TV show "El Internado". Casting director Luis San Narciso added her to the cast after seeing her performance in "Una Rose de Francia". The drama thriller which mainly revolves inside a boarding school ran for seven seasons from 2007 to 2010. De Armas' Carolina Solis was added in the second season and played a major role throughout the show's seven-season run.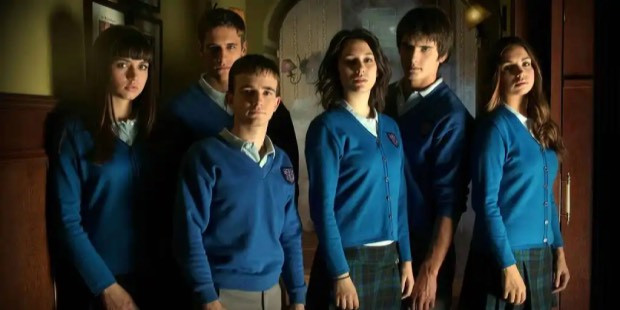 While filming "El Internado", de Armas had become a household name in Spain. She starred in four more films "Mentiras y Gordas" (2009), "El Callejon" (2011), "Por un Puñado de Besos" (2014), and "Anabel" (2015) as well as in the television series "Hispania" (2010) before moving to the United States in 2014 upon the suggestion of her agent.
After arriving in Los Angeles, de Armas struggled in auditions due to having poor English skills. This prompted her to enroll in a full-time English course for four months. She soon made her Hollywood debut in the Eli Roth thriller "Knock Knock" (2015) opposite Keanu Reeves, followed by "Hands of Stone" and "War Dogs" (both released in 2016). In "Hands of Stone", she portrays Felicidad Iglesias, the wife of boxing legend Roberto Duran portrayed by Edgar Ramirez.
Hollywood Breakthrough
In 2017, de Armas was cast in the Dennis Villeneuve sci-fi blockbuster "Blade Runner 2049" co-starring Harrison Ford and Ryan Gosling. Despite the film receiving mixed reviews, critics mostly praised de Armas' portrayal as the holographic AI Joi.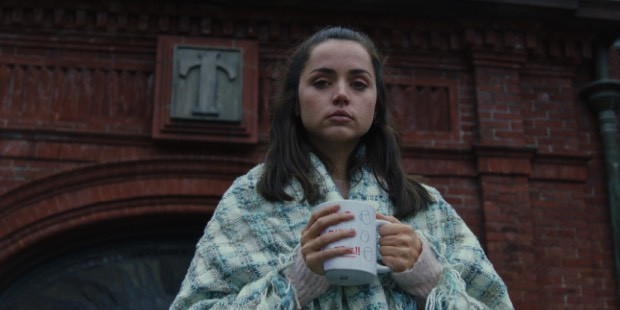 De Armas gave her best performance to date in the 2019 murder mystery "Knives Out". Directed by Rian Johnson, the film features an all-star cast including Daniel Craig, Michael Shannon, Jamie Lee Curtis, Toni Collette, Christopher Plumber, and Chris Evans. The film gained commercial and critical success with critics citing de Armas' performance as the best in the film, portraying an immigrant nurse named Marta Cabrera who gets caught in the middle of a family murder investigation. The role earned de Armas 11 award nominations including a Golden Globe and Critics' Choice nod.
With the success of the first film, a sequel has already been greenlit and is set for a late 2022 release date. Aside from Daniel Craig, who portrays Detective Benoit Blanc, none of the cast from the first film will be returning as "Knives Out 2" will see Detective Blanc take on a case in another city. Netflix had previously bought the rights to two "Knives Out" sequels in 2021 for $400 million.
De Armas reunited with "Hands of Stone" co-star Edgar Ramirez in the 2019 spy drama "Wasp Network" and later starred in the 2020 Sergio de Mello biopic "Sergio" alongside Wagner Moura.
"No Time to Die" and Future Projects
Reuniting with Craig in his last James Bond film "No Time to Die", de Armas will portray CIA agent Paloma in the highly anticipated blockbuster. The film, which was delayed five times due to the Coronavirus pandemic and then-director Danny Boyle leaving production, will finally be releasing on theatres in October 2021. Directed by Cary Fukunaga, the film also stars Lea Seydoux, Rami Malek, Naomi Harris, and Lashana Lynch.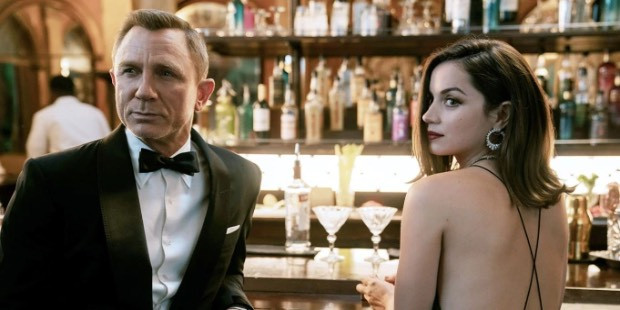 Ever since the 1963 Sean Connery Bond movie "Dr. No", actresses cast in these films have usually been coined "Bond Girls" since they mainly portray the spy's love interest. But despite being the next Bond girl, de Armas has rejected the name and would prefer calling it 'Bond woman', adding "that times change and Bond women (are now) highly skilled, powerful, and can be equal to James Bond himself", she said a recent CNN interview. Her role as a female intelligence agent is proof of the ever-evolving roles that women play in Bond films.
De Armas will be portraying Hollywood icon Marilyn Monroe in the Netflix biopic "Blonde" scheduled for release in 2022. In the same year, she will also star in the psychological thriller "Deep Water" alongside Ben Affleck and reunite with "Blade Runner 2049" and "Knives Out" co-stars Ryan Gosling and Chris Evans in the espionage thriller "The Gray Man".
Personal Life
De Armas is currently dating Tinder executive Paul Boukadakis. She was previously married to Spanish actor Marc Clotet from 2011 to 2013 and engaged to American talent agent Franklin Latt in 2015. She was also in a brief relationship with "Deep Water" co-star Ben Affleck.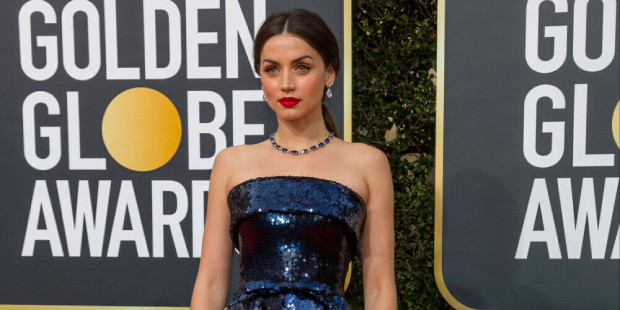 She currently lives in Los Angeles but visits her home country of Cuba from time to time. Her brother Javier is working as a photographer in New York City.
In Closing
At the young age of 33, Ana de Armas has managed to build an impressive acting portfolio. But with roles continuing to line up, the best is yet to come for the versatile Cuban actress.
Full Name :

Ana Celia de Armas Caso
Zodiac Sign :
Birth Place :

Havana
Education :

Escuela Nacional de Teatro
Occupation :
Industry :
Networth :

$4 Million
Want to Be Successful?
Learn Secrets from People Who Already Made It
Please enter valid Email