Lucille Ball Success Story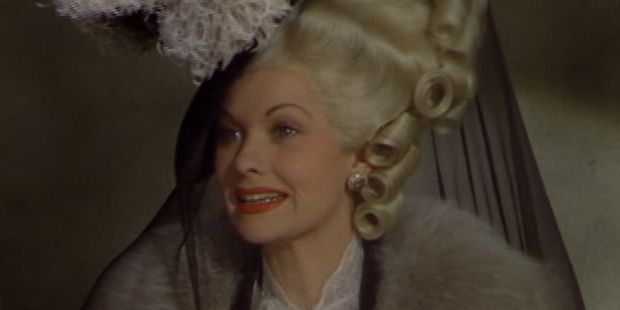 Early Life
In today's Hollywood, vanity and desperation appear to be what sells. From reality TV to terrible movie cash-in content, the public image of Hollywood is one that's narcissistic, lacking in artistic integrity, and solely interested in making cash. It's an image that would enrage many of the city's 'old school' influencers, and none more so than the mega-famous Lucille Ball.Born in New York on August 11th, 1911, Lucille Ball was a fairly normal child. After an early move to Montana with her family, she settled into daily life. As a young child, her father died, a key event in Lucille Ball's life that she claims not to remember. Following the death of her father, she moved back to New York state to live with her grandparents in their small suburban home.
It was during this period that Ball's passion for acting and theater began. Inspired by the biggest theatrical idols of her day, Lucille would attend plays and shows with her grandmother. She was encouraged by her grandmother to foster her interests and talents, and took part in acting and stage shows from an early age, racking up experience before many even discover their passions.
Another key turning point in Lucille Ball's career came during her time as a student at the John Murray Anderson School for Dramatic Arts. After taking part in a school performance, she was informed that she would never be a success by one of her teachers. The rejection gave Ball a key outlet for her frustration, and she vowed that she would become a successful personality entirely by herself.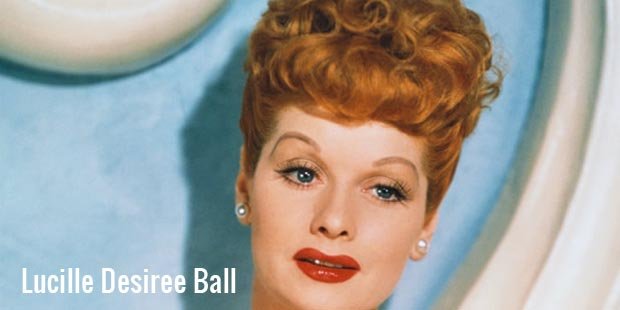 Career
After a brief career as a bit actor and extra in some Hollywood films, Lucille Ball found an early career acting in 'B-movies' – films that were shown before their feature counterparts in the cinema, and typically produced on a low budget. Her first real break came when she was cast in what would later become an iconic American series, the early television hit known as I Love Lucy.The show was an immediate hit, despite the reservations of studio staff, who had initially thought it would struggle to find an audience. A huge publicity vehicle for Ball, it set her career on fire, and in just a few months she was one of the country's most popular and talked-about actresses. Even after six years on screen, the show remained the entire country's most-watched television program.
"The more things you do, the more you can do"- Lucille Desiree Ball
After I Love Lucy, Ball's career took a turn towards the production side of Hollywood. She was a major player in shows like Streets of San Francisco, and produced numerous television movies. Throughout the 1980s she retreated from public life, becoming depressed after the failure of her resurrected 'Life with Lucy' series failed to become a commercial success.In 1989, Lucille Ball's career was celebrated, with the mega-famous actress receiving a standing ovation and numerous awards at the Academy Awards. Just a month later, she died from a major heart issue, leaving a legacy of television success and iconic performances that is unlikely to be matched by anyone in Hollywood today.
Awards
2007

TV Land Legacy of Laughter
1989

Presidential Medal of Freedom, TCA Career Achievement
1986

Lucille Desiree Ball
1979

Golden Globe Cecil B. DeMille
1968

Primetime Emmy
1967

Primetime Emmy
1956

Primetime Emmy, Golden Globe
1953

Primetime Emmy
Lucille Ball Interview
Want to Be Successful?
Learn Secrets from People Who Already Made It
Please enter valid Email