Marilyn Monroe Success Story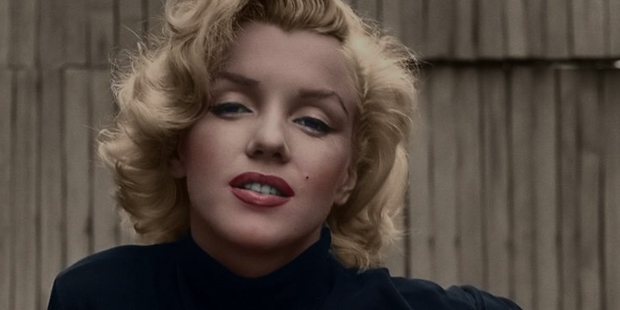 Early Life
Sometimes, beautiful faces also have beautiful hearts. Marilyn Monroe, the most beautiful face of America is a true reflection of strength, attitude and faith. She was born on June 1st, 1926 in Los Angeles Country Hospital. She lived with a number of foster parents as her mother was mentally unstable.
Monroe was sent to live with her great aunt Olive Brunings, where she was alleged to be sexually assaulted by Olive's son. She got married at the age of 16 to a 21 year old plant worker, Jim Dougherty. She divorced him after 4 years. During that time, she began her dream career in modeling with the glamour photos. She has been a major sex symbol all over her life. Cult figure and millionaire Howard Hughes first tried to get Monroe a screen test, but was beaten to the punch by 20th Century-Fox, who signed her to a contract - at $125 per week for six months - and changed her name to Marilyn Monroe.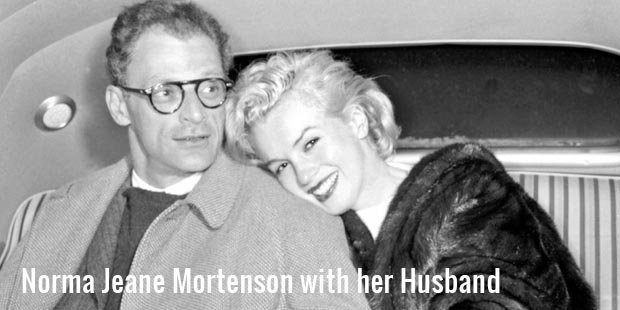 Career
She also appeared in small parts of the films including 'Love Happy' and 'All About Eve'. Monroe became popular in the year 1953 with films Niagara and How to Marry a Millionaire. She began dating baseball player, Jo DiMaggio in the same year. She had stardom till that time.
"We are all of us stars, and we deserve to twinkle"-Norma Jeane Mortenson
In 1947, Monroe had been released from her contract with 20th Century Fox. She then met Hollywood's noted pin-up photographer Bruno Bernard, who clicked her at the Racquet Club of Palm Springs. The nude spread of Monroe's photos caused a scandal, when she agreed to admit she had posed for the photo as she was struggling to pay her rent.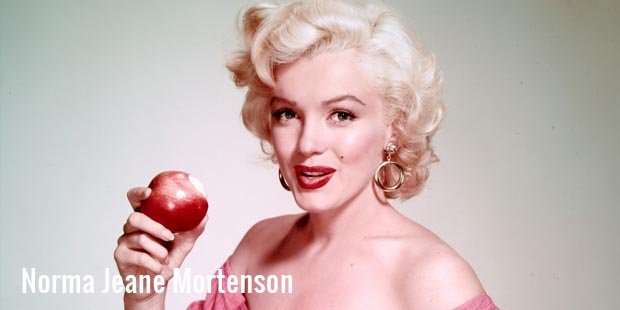 Monroe eloped with DiMaggio in the year 1954. She applied for divorce from DiMaggio on the grounds of mental cruelty. In spite of all the differences, he secured her release from the Payne Whitney Psychiatric Mental Clinic in 1961.By the year 1956, Monroe's work began to slow down. She got married to playwright Arthur Miller the same year, divorcing him after 4 years.After two divorces, she got addicted to alcohol and pills, and suffered two miscarriages as well.Monroe then took a year gap after the year 1958 and returned to the industry with a comedy, Some like It Hot. 'The Misfits', a screenplay by husband Miller, was supposed to be her final film. Work was interrupted due to exhaustion, and she was then fired from 'Something's Got to Give' for not turning up for filming.
Achievements
After not much success, she went into seclusion and on 5 August 1962, she was found dead at her home after an overdose of sleeping pills. She was 36 when she died. Monroe suicide was followed after numerous controversies all through her life. Monroe has been portrayed by a number of actresses over the years, including Michelle Williams in 2011's My Week with Marilyn. Her final years of her life were marked with acute illness and a number of personal problems. She has been the sixth greatest film star of her times. She is still remembered as the greatest sex symbol that ever lived.Marilyn Monroe had often been cited as a pop and a cultural icon apart from being labeled as the quintessential American sex symbol.
Awards
1962

Golden Globe Henrietta
1960

Golden Globe
1959

Crystal Star
1958

David di Donatello Golden Plate
1954

Golden Globe Henrietta
1953

Photoplay
1951

Academy
Know More
Full Name :

Norma Jeane Mortenson
Born :

1926
Zodiac Sign :
Birth Place :
Education :

University of California Los Angeles,
Van Nuys High School California
Industry :
Networth :

$27 Million
Want to Be Successful?
Learn Secrets from People Who Already Made It
Please enter valid Email