Elizabeth Olsen SuccessStory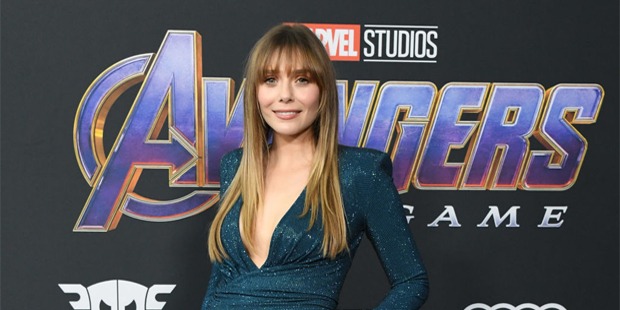 As fans get excited for Elizabeth Olsen reprising her role as Wanda Maximoff in the Disney+ original series 'WandaVision', Olsen continues to build an impressive acting portfolio that includes numerous films and stage appearances despite still being in her early 30's. Although some have attributed Olsen's success to her two famous twin siblings Mary-Kate and Ashley, it isn't actually the case as she had to fight for small roles at the start of her career. Now, Elizabeth Olsen is one of Hollywood's bright young talents and is currently the star of her own hit TV show.
Childhood
Elizabeth Chase Olsen was born on February 6, 1989, in Sherman Oaks, California, United States. She is born to ballet dancer Jones and real estate developer David Olsen. She has three siblings as well as a half-sister and half-brother from her father's second marriage. She is the younger sister of celebrity twins Mary-Kate and Ashley Olsen.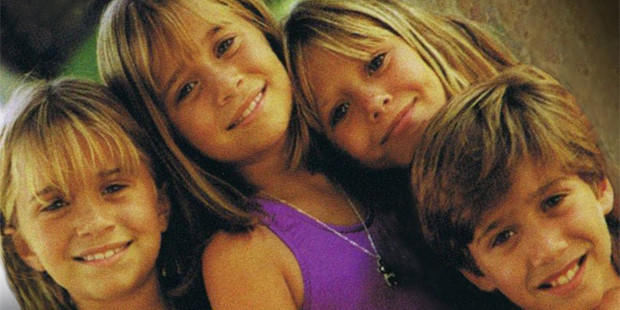 Olsen expressed an interest in acting at a young age. She made her very first screen appearance at the age of five in the 1994 TV film 'How the West Was Fun' starring her two sisters. She continued to appear in small roles after that but would also find other interests such as ballet and volleyball while finishing her studies at Campbell Hall School.
Education
Throughout her childhood and teenage years, Olsen attended Campbell High School in North Hollywood, California. After graduating from high school, she decided to follow in the footsteps of her two sisters and enrolled at New York University's Tisch School of the Arts wherein she graduated in 2013. In 2009, she spent a semester at the Moscow Art Theatre School in Russia.
Early Career
Even before her time at the Tisch School of the Arts and the Moscow Art Theatre, Olsen had already been involved in small roles as a child. Mary-Kate and Ashley, who had begun acting as infants, opened the door for their younger sister to also get recognized at a very young age. Aside from 'How the West Was Fun', young Elizabeth also made cameo appearances in two of Mary-Kate and Ashely's most popular shows 'Full House' and 'The Adventures of Mary-Kate & Ashley'. In a 2019 interview, Olsen happily recalled a scene in the 1994 TV film where she removed bubblegum in her hair and considered it to be her biggest moment as a child actress.
Olsen was convinced of building an acting career when she enrolled at the Tisch School of the Arts. As a sophomore, she was accepted into the Atlantic Theater Company's conservatory program and was eventually cast in the off-Broadway production 'Dust' and the Broadway show 'Impressionism'. She landed an agent soon after.
Much like every other child actor in the past, the spotlight was focused on Mary-Kate when she underwent treatment for an eating disorder in 2004. Paparazzi would target the twins for several years, and it angered Elizabeth to the point she almost quit acting in Hollywood entirely.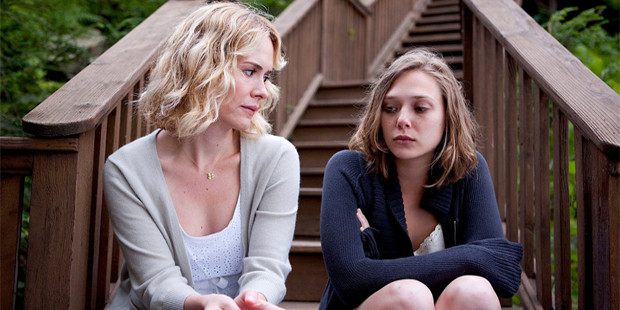 Despite the media frenzy surrounding her sisters, Olsen persevered and continued to hone her skills. She studied one semester at the prestigious Moscow Art Theatre where she described the experience as "really physical". But she also added that the tough and demanding semester helped her become a better actress, and that her time in Russia taught her more about theatre than she did in the U.S.
Upon her arrival from Russia, it wasn't long before Olsen made her big break. She officially made her film debut in 2011, starring in the indie drama-thriller 'Martha Marcy May Marlene' at the age of 22. In the same year, she starred in the horror film 'Silent House'. 'Martha Marcy May Marlene' was widely praised by critics, with praise mostly directed at Olsen's haunting performance as a young woman suffering from delusion and paranoia. The film made headlines in the 2011 independent awards circuit and received multiple accolades, including Best Actress from the Vancouver Film Critics Circle and Most Promising Performer from the Chicago Film Critics Association for Olsen.
Olsen starred in several more indie films including 'Old Boy', 'Kill Your Darlings', and 'In Secret'. 'Oldboy' is a remake of the 2003 South Korean film which is considered to be one of the best Asian films ever made. The U.S. remake mostly follows the plot of the original film and stars Josh Brolin as he maneuvers his way out of a web of conspiracies and violence, also developing a relationship with a character portrayed by Olsen.
In 2013, Olsen was nominated for a BAFTA Rising Star Award and was cast in the 'Godzilla' reboot alongside Brian Cranston and Aaron Taylor-Johnson. 'Godzilla' would become a critical and commercial success, and would pave the way for Olsen to be cast in her most iconic role to date.
Marvel Cinematic Universe (MCU)
Olsen made her MCU debut in 2014 during the end-credits of 'Captain America: The Winter Soldier'. She plays Wanda Maximoff aka the Scarlet Witch, a superhero that is able to control minds, manipulate realities, and launch massive bolts of energy. The cameo also features Olsen's Godzilla co-star Aaron Taylor-Johnson who portrays Wanda's brother Pietro (Quicksilver).
Oscar-nominated actress Saoirse Ronan was first considered for the Scarlet Witch role with Ronan also expressing interest in playing the highly-popular Marvel character. 'Pretty Little Liars' alum Sasha Pieterse-Sheaffer and former child star Lindsay Lohan also auditioned for the said role. With Ronan's negotiations eventually breaking down, Scarlet Witch was eventually handed to Olsen.
After a very brief cameo in 'Captain America: The Winter Soldier', Scarlet Witch would get a bigger role in the future MCU films, including 'Avengers: Age of Ultron', 'Avengers: Infinity War', and 'Avengers: Endgame'. Fans have praised Olsen's portrayal of the powerful yet conflicted superhero, citing her performance as one of the best in all of the MCU films only behind Robert Downey, Jr., Tom Hiddleston, and Chris Evans.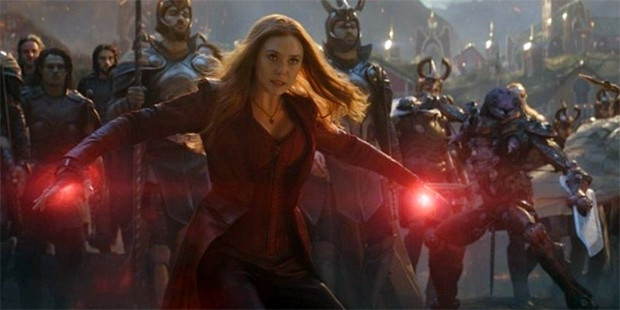 Having expressed a strong enthusiasm to continue playing the character, Olsen signed a multi-year contract with Marvel Studios until around 2022. She begins her post-Avengers journey in the limited series 'WandaVision'. The show, released in January 2021, kicks offs Marvel Studios' expansion in the realms of television through the Disney+ platform. 'WandaVision' narrates the story of Wanda and Vision (Paul Bettany) as they navigate a separate reality after the events of 'Avengers: Endgame'. Olsen will also appear in 'Doctor Strange in the Multiverse of Madness' alongside Benedict Cumberbatch, Rachel McAdams, and Chiwetel Ejiofor scheduled for release in early 2022.
Other Notable Works
Olsen starred in the 2015 biopic drama 'I Saw the Light' opposite Tom Hiddleston. The film narrates the life story of country music legend Hank Williams (Hiddleton) and also gives focus on Williams' first wife Audrey (Olsen). She also starred in the 2017 black comedy-drama 'Ingrid Goes West' and the drama series 'Sorry for your Loss'. She served as an executive producer for the show which was canceled just after two seasons.
Personal Life
Olsen has four other siblings from her father David's first marriage: Mary-Kate, Ashley, and Trent. Her brother Trent is the eldest of the four siblings. Jake and Courtney Taylor Olsen, Elizabeth's younger half-siblings, are from David's second marriage.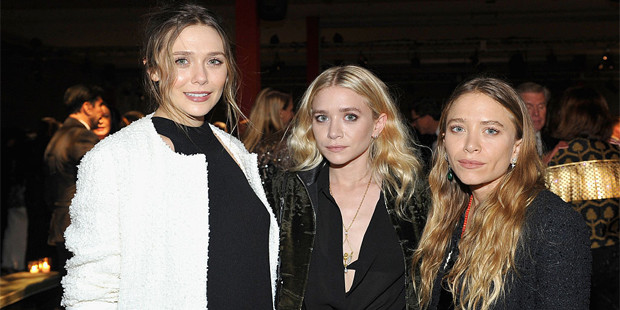 Olsen was engaged to fellow actor Boyd Holbrook after they met at the set of 'Very Good Girls' in 2012. They called off the engagement in 2015, and Olsen would later be engaged to Milo Greene vocalist Robbie Arnett four years later. The couple doesn't have plans to get married yet.
Indeed, Elizabeth Olsen has had a stellar career so far. But even though her career currently revolves around her iconic Marvel character, there is no denying that she has the talent to pull off the most demanding of roles. It will only get better for Olsen in the future, not just in Hollywood but also outside of it.
Full Name :

Elizabeth Chase Olsen
Zodiac Sign :
Birth Place :
Education :

New York University Tisch School of the Arts
Occupation :
Industry :
Networth :

$11 Million
Want to Be Successful?
Learn Secrets from People Who Already Made It
Please enter valid Email