Sofia Vergara Success Story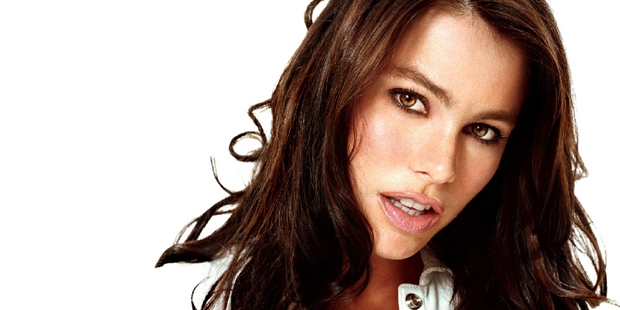 Childhood
Known to many as the beautiful Gloria Delgado Pritchett from the popular TV show Modern Family on ABC series, Sofia Vergara is an exceptionally talented and successful actress. She was born in Barranquilla, Colombia and had come a long way.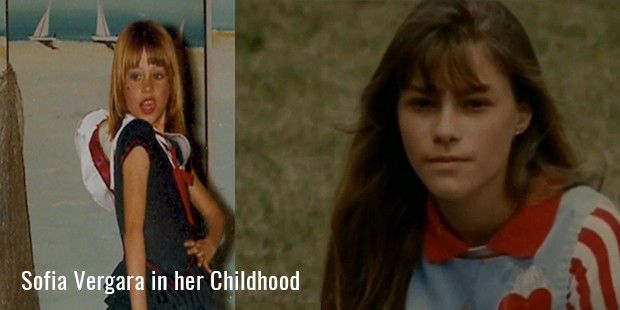 She faced many hardships during her modeling days in Colombia and even after becoming one of the most popular personalities on television. In course of many tribulations of life, Sofia was divorced and had to raise her son as a single parent. She was also diagnosed with cancer.
Early Career
Thrust into the spotlight at the age of 17, Vergara was discovered by a modeling scout while she was taking a stroll on the beach. She was studying pre- dentistry at that time but dropped out of school to pursue her dream career in the entertainment industry.
Vergara's stunning looks and hard work allowed her to make a mark by landing several modelling gigs that included a promising role in one of the giant Pepsi commercials.
Personal Life
A year later when she was 18, Sofia got married to her high school sweetheart, Joe Gonzalez. After two years she became a proud mother to a boy who was christened Manolo.
However, the marriage did not last for long. Vergara and Gonzalez called it quits in the year 1993 and she took on the responsibility of being a single, working mother. Vergara relocated to Miami to pursue and take advantage of more lucrative opportunities that lay ahead in the industry.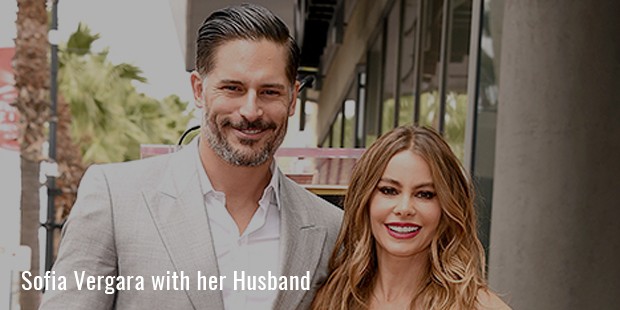 Life was not easy for Sofia and things took a tragic turn when Sofia's brother was murdered during a botched kidnapping attempt. Her family moved to Miami with her. At that time Sofia was rising slowly to popularity as the host of a Spanish language game show by Univision called A que no te atreves (I Dare You).
Time and fate tested Sofia again when she was diagnosed with a thyroid cancer in 2002. She battled with the deadly disease successfully and went into remission after the removal of her thyroid gland.
Vergara says that she had emerged stronger from the harrowing experience and said she wears her scars proudly, taking them in her stride. She had her son do a photoshop of Frankenstein scar on her neck, sending it to all her friends with the caption, 'I'm fine, I look perfect.
Career
Her acting career took off brilliantly after the cancer episode, landing good roles in the movies like Big Trouble and Chasing Papi. These films made her a recognizable face in acting and Sofia landed more significant roles in films that followed. Four Brothers, Meet The Browns and Madea Goes to Jail are some more where her acting shone. Sofia even earned the ALMA Award Nomination for her performance in Madea Goes to Jail.
Sofia went on to reprise Queen Latifah's character Mama Morton in the Broadway version of Chicago which customarily was a matronly and a matured character. The warmth and the toughness with which Sofia represented the act led her to get the part.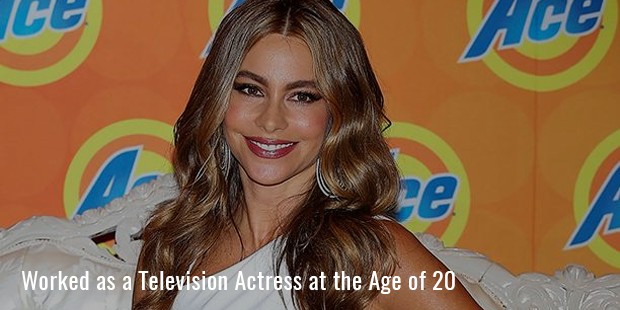 Sofia became a household name with the success of Modern Family as she paved her way into the audience's hearts with her loud, warm hearted, funny, and not to forget, extremely sexy, Gloria Pritchett.
Sofia says that she relates to that character on a personal level, as she too is an immigrant in the country apart from being a single mother to a boy. She felt that she could bring her personal experience to the character which is perhaps the reason why Gloria Pritchett is one of the most popular characters on television right now.
Achievements
Prestigious award nominations like the Emmy, Golden Globe, and SAG soon followed after the meteoric rise of the popularity of her character. The series won an Emmy for outstanding Comedy series and Sofia along with the rest of the cast won the SAG award for the Best Ensemble Cast.
Sofia's inspiring story is a clear example to the fact that hard work and perseverance are the two major things which make up the elixir for success. It is the undying dedication and sheer positivity in the face of crisis that made Sofia the person she is today!
Sofia Vergara is one of the top earning actresses on US television and is ranked as the 32nd most powerful woman by Forbes.
Awards
2012

Glamour, Screen Actors Guild
2011

Imagen Foundation, Screen Actors Guild, NAACP Image
2010

Screen Actors Guild
Sofia Vergara Interview
Want to Be Successful?
Learn Secrets from People Who Already Made It
Please enter valid Email