11 Most Profitable U.S. Companies in 2020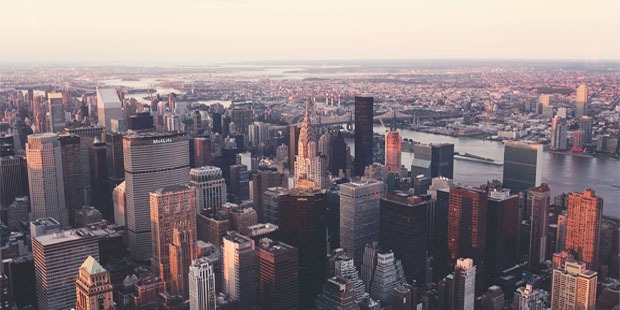 Even with the Coronavirus pandemic shutting down the U.S. economy for the most part of 2020, it hasn't stopped several companies from earning billions in profit. In fact, the wake of the pandemic has only resulted in a spike of revenues for some conglomerates (which also happen to be Fortune 500 companies) that have translated to profits comparable if not higher than profits earned in previous years. So, here are the 11 most profitable companies in the U.S. for 2020:
1. Walmart
Arkansas-based Walmart earned nearly $15 billion in 2020, cementing its grip as the largest retailer in the world. Despite only obtaining 6.3% on the return on assets for the entire year, Walmart still performed strongly with profit that was earned from $524 billion generated in revenues. Walmart's stock was also one of the strongest for 2020, soaring 70% and avoided a sharp decrease during the recession in late March and April.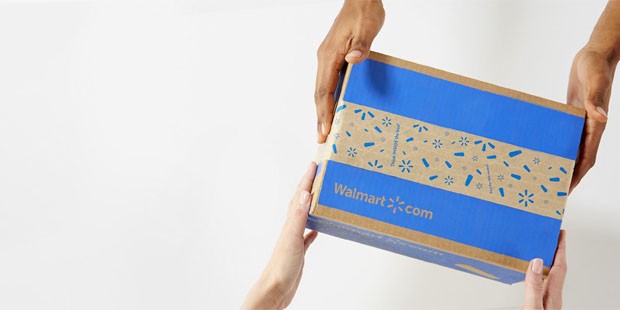 Ecommerce, together with increasing supply for home essentials were the determining factors in Walmart's strong market performance in 2020. Despite its failed acquisition of ecommerce startup Jet.com, the retailer has continued to invest in billions to increase its ecommerce capabilities. Additionally, it also overhauled its catalogue during the pandemic to meet the growing demand of customers looking to purchase more electronics and home furnishing supplies. Walmart was founded in 1962 by Sam Walton and is currently operates 11,500 stores in 26 countries around the world.
2. Amazon
Unlike Walmart, Amazon won't have to do any catching up in the ecommerce market. In fact, Amazon had been the global ecommerce leader for over a decade now. With consumers forced to buy most of their needs online during the pandemic, Amazon's revenue skyrocketed, eventually achieving its most profitable year ever in 2020. The company earned $14 billion and had a return on assets of 5.97%. Amazon stock also grew to 73.5% since the beginning of the year.
Amazon's revenue numbers were also helped by its video streaming platform Amazon Prime and cloud computing software Amazon Web Services (AWS). Amazon subscriptions, which mostly constituted of Prime, increased to 33% ($6.58 billion revenue) as of the third quarter of 2020. Meanwhile for AWS, it grew 29% in the third quarter ($11.6 billion). Although it was the first time that AWS didn't achieve a 30% increase in a quarter since being launched, it's still an achievement no less for Amazon and its billionaire CEO Jeff Bezos.
3. Pfizer
Pfizer, one of the biggest pharmaceutical companies in the world, attained $15.8 billion in profits for 2020 and 9.43% in return on assets. Since 2012, revenues have not gone below $48 billion (2015) with the New York-based company generating $53 billion in revenues for 2018 and $51 billion in 2019 respectively. Some of Pfizer's most popular brands include Advil, Bextra, Celebrex, Diflucan, Lyrica, and Robitussin. The company also has U.S. patents on 40 of its drugs.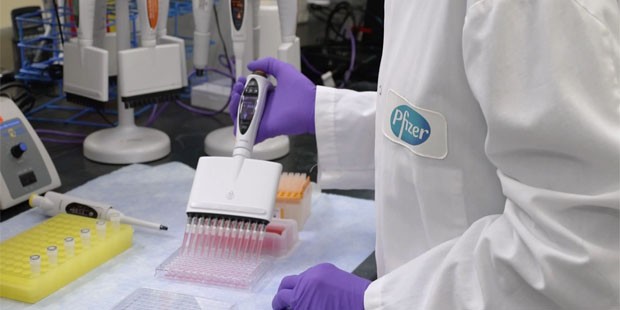 2021 is set to be a big year for Pfizer as it developed the first COVID-19 vaccine approved for emergency use authorization by the U.S. Food and Drug Administration (FDA). The vaccine was developed together with German biotechnology company BioNTech. The U.S. has already ordered 400 million orders of the Pfizer-BioNTech vaccine which will be delivered in the country by July. Aside from its vaccination efforts, Pfizer is also looking at its Viatris subsidiary, which was formed from a merger between Upjohn and Mylan N.V., to lead the company's expansion in 2021. Pfizer was founded in 1849 by Charles Pfizer and Charles Erhart.
4. Verizon Communications
Telecommunications conglomerate Verizon earned $18.4 billion in 2020 and also obtained 6.25% on return on assets. As of the third quarter of 2020, the telecom giant generated $31.5 billion in revenues. Despite COVID-19 causing Verizon's revenue to tumble during the second quarter, the company managed to bounce back during the final months of 2020. Verizon has been investing heavily in 5G networks and fiber systems but is still continuing to develop and improve its existing 4G infrastructure.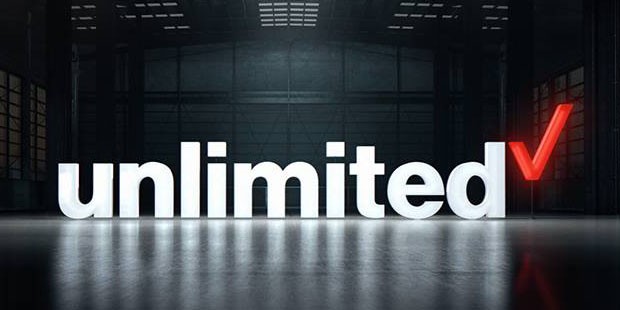 Verizon ended 2020 by expanding its 5G Edge with Amazon Web Services Wavelength mobile edge computing (MEC) capabilities to Denver and Seattle. MEC, which allows companies to develop applications with ultra-low latencies can now be accessed in 10 locations in the country. Verizon and Amazon are hopeful that their partnership will result in 5G eventually powering self-driving cars and autonomous industrial equipment in the future. Verizon was founded in 2000 as a result of a merger between Bell Atlantic Corp. and GTE Corp.
5. Johnson & Johnson
Despite facing several lawsuits, New Jersey-based Johnson & Johnson still experienced a successful 2020, earning $17.3 billion and obtained a return on assets of 11.1%. The health care giant has a portfolio of around 260 brands which are spread across three segments: pharmaceuticals, medical devices, and consumer products. The pharmaceuticals segment generates around 50% of the company's profit, followed by medical devices (40%) and consumer products (10%). Among Johnson & Johnson's most notable prescription drugs include psoriasis drugs Remicade and Stelara, and cancer drug Zytiga. The company is also well known for its baby and skin products (Aveeno, Clean & Clear, Lubiderm, Johnson's) as well as medical devices including surgical equipment and orthopedic products.
In October, Johnson & Johnson was ordered to pay $2.12 billion in damages as thousands of women were diagnosed with ovarian cancer stemming from asbestos found in the company's highly-popular baby powder and talc products. In 2019, the company was also ordered to pay $572 million for the aggressive and deceptive marketing of opioids. Currently, Johnson & Johnson is facing another lawsuit as former executive Gina Bilotti sued the company for alleged sexual and gender discrimination.
6. Facebook
Facebook joined the most profitable companies 2020 list by finishing the year with $21 billion in profits and 15.17% in return on assets. Revenue has also been soaring for the social media giant since being launched in 2004, with the company generating a record-high $70 billion in revenues for 2019. Despite the social media platform still facing misinformation issues which culminated in founder and CEO Mark Zuckerberg appearing twice in the Senate to deal with the issue, Facebook still recorded impressive financial numbers for the entire year.
Facebook generates revenue by selling ads on websites and mobile apps. With ecommerce driving businesses during the COVID-19 pandemic, this has resulted in the increased demand for online advertising. Facebook's massive ad revenue will look to be challenged in 2021 as the company was recently hit by antitrust lawsuits which will likely result in Zuckerberg reappearing in the Senate again.
7. Intel
Intel isn't only one of the most profitable tech companies in the U.S., but it's also one of the most profitable companies in the world, earning $22.7 billion and obtaining a return on assets of 15.37%. Despite its recent desktop woes, the chipmaker still managed to score a big hit with its Tiger Lake chips which is praised for their effectiveness in easily handling basic computing tasks as well as gaming. Intel also introduced its first discrete GPU called the Intel Iris Xe Max (DG1) and ramped up developments for its high-quality laptop initiative called Project Athena.
Intel is expected to release two powerful processors in 2021: the 11th generation Rocket Lake and the 12th gen Alder Lake. Rocket Lake will be released in March while Alder Lake sometime in the second half of 2021. Intel was founded in 1968 by Gordon Moore and Robert Noyce and remains as one of the oldest chipset manufacturing companies still doing business up to this day.
8. Alphabet
Google's parent company Alphabet Inc. managed to secure $34.5 billion in profit for 2020 while it also recorded 12.62% in return on assets. Since being founded in 2015 after the reconstruction of Google, Alphabet has seen increasing revenues every year with revenues hitting an all-time high of $162 billion in 2020. Aside from Google, Alphabet also owns X Development, Calico, Nest, Verily, Fiber, and Makani as well as venture capital firms CapitalG and GV.
Much like Facebook, Google is also generating a majority of its revenue through advertising, in this case, Google Ads and AdSense. And much like Facebook, it is also facing antitrust battles although a trial won't begin until September 2023. Google had faced a similar antitrust lawsuit in 2013 but the U.S. Federal Trade Commission dismissed the investigation two years later.
9. Berkshire Hathaway
Berkshire Hathaway, ran by one of the richest persons on the planet Warren Buffet, joins the list as one of the most profitable U.S. companies in 2020. The multi-billion conglomerate actually earned the highest profit for any U.S. company and the second highest in the world with $81.4 billion. Return on assets was also listed at 9.95%. Over the years, Buffet has created a massive and diversified portfolio for Berkshire Hathaway with investments mostly pouring in for insurance companies, railroads, and sustainable energy (natural gas and solar energy) providers. Among the most profitable businesses under the Berkshire umbrella include GEICO, McLane, Precision Castparts Company (PCC), Lubrizol, and the Burlington Northern Santa Fe Corporation (BNSF).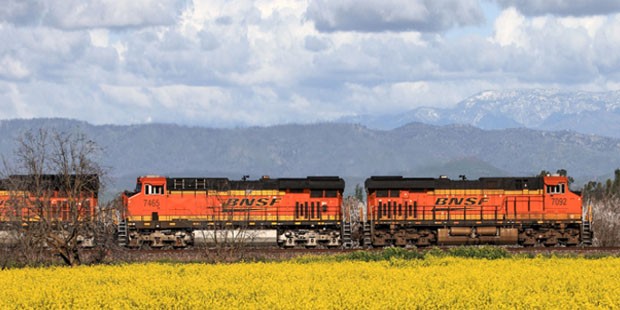 Reports have indicated that Buffet's company will be scaling on its Apple investment and will instead invest in more pharmaceutical stocks in 2021. During the third quarter of 2020, Berkshire invested in several pharma and biotech companies including Bristol-Myers Squibb, Merck, AbbVie, and Pfizer. With regard to Apple, Berkshire owns 20% of the company having purchased shares worth $90 billion.
10. Microsoft
Microsoft maintained its status as one of the biggest tech companies in the world as it earned profits of $46 billion and return on assets of 16.22% for 2020. After profits dipped around the $12 billion mark in the past few years, earnings spiked to $39 billion in 2019. With 2020 earnings now listed at $46 billion, the software giant has seen increased profit for the second straight year running. In 2019, Microsoft also became the third U.S. company to reach a market cap of $1 trillion, joining just two other companies: Apple and Amazon.
Microsoft is set to make big changes for its massively popular operating system Windows as it will be unveiling the Windows 10X in the first half of 2021. The company will also be introducing a new service called "Cloud PC" which allows users to install numerous Windows apps allowing for easy and convenient streaming to any device. Additionally, Microsoft's cloud (Azure, SQL Server, Windows server) and productivity (Office) services are expected to continue driving most of the company's revenue in 2021.
11. Apple
As expected, Apple Inc. makes the list of the most profitable U.S. companies in 2020. The largest smartphone company in the world earned $57.2 billion and obtained 17.85% in return on assets. Apple's net income trails Berkshire Hathaway but its ROA is the highest in the country. Since 2015, the company's revenue has not gone below $215 billion and has actually recorded its highest numbers in 2020, generating $274 billion. Apple became the first trillion-dollar U.S. company in 2018.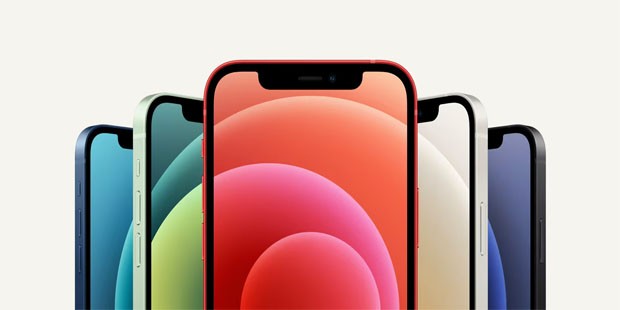 Much like what Apple has done over a decade now, it will be releasing a new set of products for 2021. It has already been confirmed that the tech giant will be releasing both high-end and low-end models. Third generation AirPods, a 14.1/16.1-inch MacBook Pro, a 12.9-inch iPad Pro, and the iPhone 13 are all set for release within the year. Rumors have been circulating the next iPhone will remove the Lightning port but will come with both the Face ID and Touch ID features, 120Hz "ProMotion displays, and an A15 chip. Big tech giants have struggled to beat Apple in terms of developing high-end quality products, and it looks the trend will continue in 2021.
It shouldn't be surprising that some largest companies in the world are based in the U.S. These companies essentially control market share while having enough resources to invest billions in product development and global expansion. 2021 may pose a new set of problems for the 11 companies listed above, but expect them to quickly bounce back and easily maneuver their way out of a struggling global economy.
Want to Be Successful?
Learn Secrets from People Who Already Made It
Please enter valid Email