Joe Biden and the Future of the Global Economy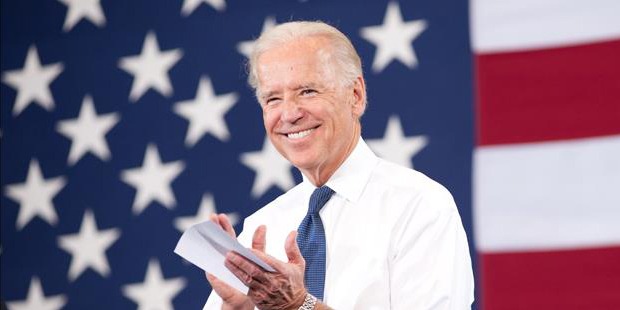 As it stands in election voting, Joe Biden is the 46th President of the United States of America. He received the most votes ever by a candidate (74 million) and has eclipsed his former presidential running-mate Barack Obama who previously received the most number of votes (69 million) during the 2008 elections. Biden doesn't assume office until January 2021, but he's already facing a long list of problems, starting with rebuilding a global economy completely devastated by the COVID-19 pandemic.
Reviving the US Economy
The US has maintained its status as a global superpower by developing trade relations with over 200 countries. It's also the world's 2nd largest exporter of goods, trailing only to China. But the country can't serve its interests abroad if it even fails to resolve economic issues on its home soil.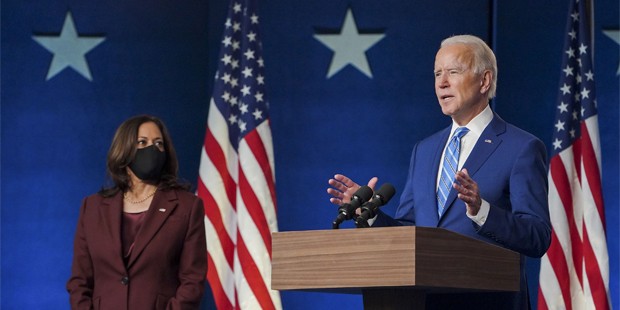 Former Senator and VP Joe Biden has his hands full of revitalizing the US economy, and he'll have to do it with the coronavirus still raging in most parts of the country. Even if the coronavirus is contained in the first few months of 2021, pharmaceutical companies have repeatedly said that producing mass quantities of vaccines would initially be difficult.
To prevent the economy from collapsing while limiting the spread of COVID-19, Biden has already decided to send a second stimulus plan but more likely at the cost of another four to six-week nationwide lockdown. This might not be good news for the unemployed or workers receiving very little assistance, but Biden has specified that his stimulus plan would provide more benefit and cash compared to his predecessor's CARES Act stimulus package which was released in early March. Biden's stimulus package would include stimulus checks for millions of Americans, $10,000 student loan forgiveness, additional $200 monthly payments for Social Security recipients, more money for small businesses, and free coronavirus testing and treatment.
Even before he was chosen as the official candidate for the Democratic Party in August, Biden's plans for America has already been laid out in detail. His "Made in All of America" vision revolves around a federal economy maximizing domestic production and spending. This means increasing the federal minimum wage to $15 per hour, investing $400 billion in the purchase of US-based goods and services, expanding overtime pay to around 4 million workers (a plan originally initiated by former president Barrack Obama), and partially removing no-poaching agreements and non-compete clauses.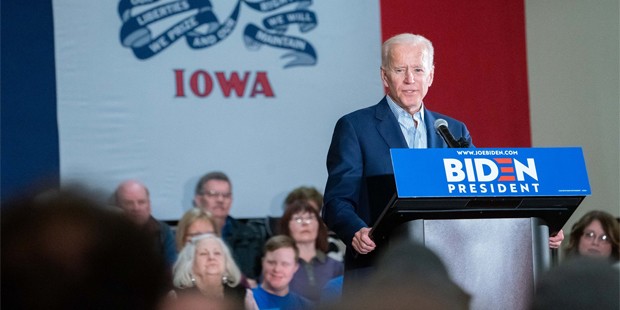 As for the Joe Biden tax plan, he intends to increase taxes for corporations and high-earning individuals that have previously been lowered by the Trump administration. Biden plans to restore the top tax rate for individuals from 37% to 39.6% (individuals earning more than $400,000), increase the long-term capital gains tax rate from 23.8% to 39.6% (individuals earning more than $1 million), and increase the corporate tax rate from 21% to 28%. Biden will also increase taxes on entities earning foreign-sourced income. The University of Pennsylvania's Wharton business school has projected that Biden's tax policies will raise $3.375 trillion in additional tax revenue between 2021 and 2030 which will aid government spending and decrease federal debt by 6.1%.
Biden's economic policy which aims to produce more jobs and increase taxes for high-income earners may be set for the next four years, but implementing it is a different story, especially if the legislative branch is headed by opposing parties. Even with the Democrats already gaining control of the House of Representatives, passing large-scale bills will need to go through the Senate, which may go Republican once the final election votes have been tallied. Although it's not new for a presidency to deal with a divided Congress, it never brings positive news for the economy, especially for families and individuals who are highly dependent on government services. With the country dealing with a severe pandemic that has caused massive unemployment, both Houses will have to create a compromise and develop solutions that are aligned with the President-elect's goals.
Dealing with China and the Rest of the Asian Markets
Much like Trump's "America First" agenda, Biden's economic plan also revolves around a major shift to domestic manufacturing. That means removing factories and limiting imports from its biggest competitor (and trade partner): China. But unlike the outgoing president who has openly criticized China ever since he stepped into the White House resulting in US-China relations at its lowest point in decades, Biden is seen to make a more "diplomatic" approach in dealing with the Asian powerhouse.
A trade war has essentially erupted between two of the biggest economies in the world. Trump imposed an additional 10% tariff on Chinese imports worth $300 billion on top of 25% tariffs already taxed on $250 billion worth of goods. China also slapped its own tariffs on US goods worth $185 billion. According to a 2019 Moody's Analytics study, nearly 300,000 jobs were lost during the trade war.
Although the Donald Trump campaign has reiterated numerous times that the tariffs have worked in the country's favor, the numbers indicate otherwise, specifically the $28 billion worth of subsidies paid out to US farmers. The US Treasury has indeed collected billions in tariffs in recent years, but numerous analysts have pointed out that the amount being paid doesn't come from China but by US businesses importing Chinese goods. With tariffs going as high as 72% on US pork products and 25% on soybeans, the agricultural industry was nearly crippled, forcing Trump's administration to pay billions in subsidies to farmers.
Biden's "Made in All of America" vision may signal more of the same for US-China trade relations, but imposing another round of tariffs may not be his best option at this point. Biden has already called out China and its longtime leader Xi Jinping for "not playing by international rules", but instead of more tariffs, Biden intends to form a global coalition to keep China in check. Being a member of the US Senate Committee on Foreign Relations for over 10 years, Former Sen. Biden is no stranger to establishing and maintaining foreign relations, even meeting President Xi during his visit to Beijing in 2013. It should be noted that China's influence has grown significantly since then, and Biden knows he will have tread lightly and treat the Asian superpower as a partner than that of a threat if he hopes to restore the seemingly damaged relations with China sooner rather than later.
Relations with other Asian countries, especially with Japan and India, will likely be unhampered no matter who occupies the White House. Aside from opposing China's recent political and economic actions, both countries have maintained strong ties with the US for decades now. Both are also consistently two of the US' biggest trade partners, with Japan trading $218 billion and India trading $92 billion worth of goods with the US in 2019 alone. Japan Prime Minister Yoshihide Suga and former Minister Shinzo Abe have congratulated Biden and Vice-President Kamala Harris for their respective wins.
Things may not be so clear cut with other regional powerhouses such as South Korea and Taiwan. South Korea has been a longtime US ally but it also maintains economic relations with China. In fact, China is South Korea's biggest export market. The strong ties between the two countries, as well as the strategic partnership China has with North Korea, is also one of the primary relations why military escalation has mostly been prevented between the two sovereign Korean states. On the other hand, Taiwan had desired a Trump win since he shares the same sentiments with the country's defiance over Beijing. Taiwan President Tsai Ying-wen even supported Trump's proposition of supplying more arms to the country which has been tagged as a Chinese breakaway province. Nonetheless, President Ying-wen has congratulated Biden and looks forward to building a relationship to fend off a common enemy.
Trump's withdrawal of the US from the Trans-Pacific Partnership (TPP) a few months being voted in office was overwhelmingly frowned upon since it removes the country's foothold on the Asia-Pacific region as well as forcing China to review its controversial trade policies. Unfortunately, a TPP revival is seen to be unlikely as Biden never mentioned the trade agreement during the entirety of his campaign. Instead, China's proposed Regional Comprehensive Economic Partnership (RCEP), currently the biggest regional free trade agreement, was recently signed together with other 14 countries after eight years of negotiations.
Russia, Europe, and Everything in Between
Joe Biden also faces a major foreign policy challenge with Russia. Similar to China, US-Russia relations are its lowest in decades. Russia's alleged interference in the 2016 US elections as well as its ongoing war with southeastern Ukraine and the annexation of Crimea have only contributed to the massive divide between the two countries.
Biden has made it clear that he intends to take a tougher stance on Russia but has yet to cite specific actions with regard to economic relations. He did call out the Kremlin for corruption that has spread to US soil, specifically blaming Russian oligarchs for buying political power in the West that has resulted in Russia's influence increasing abroad. Russia is the US' 26th largest trading partner with $28 billion total of goods traded between the two countries in 2019.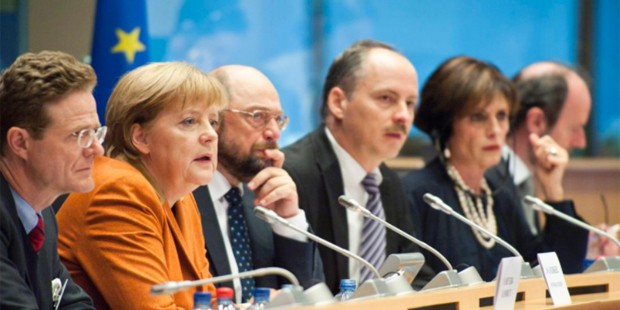 Dealing with the third largest economy in the world will not be added to the list of Donald Trump accomplishments anytime soon. He caused significant backlash by calling the European Union a "foe", even imposing tariffs on steel, aluminum, wine, and cheese. The good news for Biden is that he already has support from majority of the EU as well as the United Kingdom without being sworn into office yet. EU leaders, especially Germany Prime Minister Angela Merkel whom Biden had known for years, have expressed their optimism that the region's close ties to the US will be restored under the Biden administration. Although UK Prime Minister Boris Johnson is considered to be Trump's closest ally in Europe, he was one of the first persons to congratulate Biden, even mentioning in a tweet he looks forward to working with the President-elect in tackling issues on climate change, democracy, and coronavirus recovery.
European leaders are also optimistic that the transatlantic free trade agreement (TTIP) will move forward under the Biden administration, citing that the trade agreement will benefit the US and EU as both economies look to bounce back from the pandemic. If successful, the TTIP would be the largest bilateral trade initiative ever negotiated.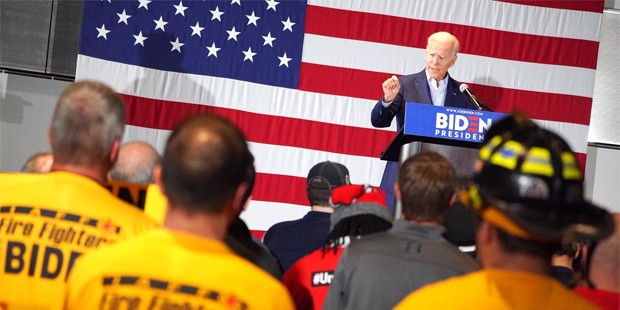 The 2020 presidential race has been a long and tiring one, but it holds more significance than any other election in the past. Joe Biden has a gargantuan task ahead of him; a candidate not only chosen by the people to revive the country but a candidate chosen by the people to eventually fix a crippled global economy.
Want to Be Successful?
Learn Secrets from People Who Already Made It
Please enter valid Email