7 Tips to Stay Organized While Working From Home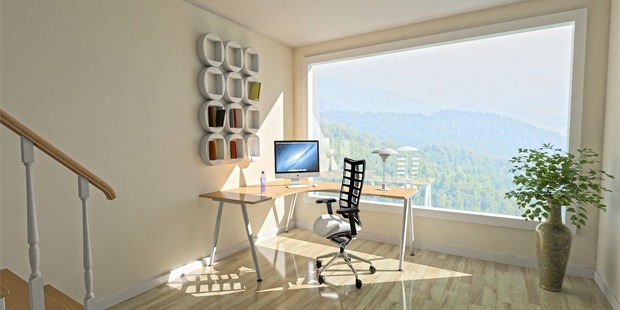 Although work responsibilities don't change when you're working at home, finishing all of your tasks in a home office environment may prove to be a challenge on some days. This is why staying organized is highly important so that you don't only get work done fast but also get work done efficiently. Here are seven tips for working from home effectively and efficiently:
1. Have a dedicated workspace
Having a dedicated workspace is probably the most obvious tip to help you stay productive and organized when working at home. As you can see, your 8 to 5 Monday to Friday schedule is completely different when you're finishing all of your work at home compared to being in an office. Although some find it easy to adjust to a home office environment, a lot of people unfortunately do not.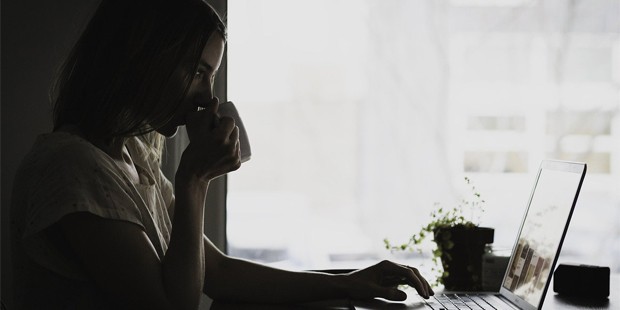 Remote working doesn't have to be filled with dread. One way to help you stay organized is to have a dedicated workspace inside your house or apartment. Take note that there is absolutely no need to spend thousands of dollars just build a fully functional workspace that resembles your office. Simply designate an area or room where you think it's conducive for actual work and ensure that the area is free from things that might keep you distracted. Avoid working in your bed and keep the television or gaming console as far away as possible.
2. Make "co-workers" understand that you're working
One reason why people don't necessarily like working from home is that there are times that home and work responsibilities are intertwined. From preparing breakfast at 7 AM and submitting a deadline at 8 AM to doing the laundry at 5 PM and going on a Zoom call 30 minutes later; things can get easily get hectic inside the household.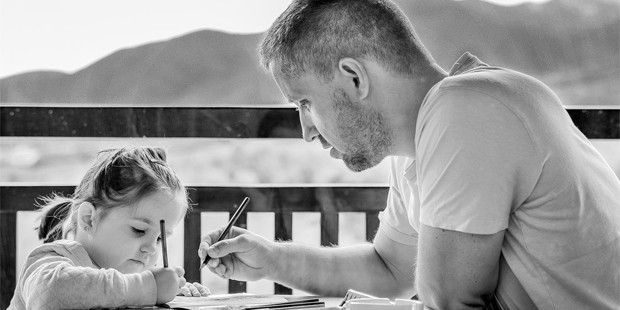 If you're living with family or staying together with several companions in an apartment, do not just simply inform them of your work schedule. Make them understand the importance of your work and reprimand them when necessary. Loud noises and constant disruptions can disrupt anyone from performing their tasks properly. If you're caring for children or senior citizens alone, set a schedule on when you can attend to their needs. But if you're bombarded with meetings and deadlines, make sure to check on them from to time.
3. Set up a system
How to stay focused working from home? Set up a system. As previously mentioned, you don't need to be an expert in interior design and build an entire office inside your home. But you can always invest in a few tools to make sure your home office looks neat and organized. Desk accessories such as filing cabinets, trash cans, and shredders are just some of the things you need to keep your files in order. These materials won't burn a hole in your wallet and you won't also have a hard time looking for them in any major retail store.
4. Use the cloud
Alternatively, you can also go paperless by taking advantage of the dozens of cloud software at your disposal. This should come as little to no effort on your end especially if your company has already set up cloud collaboration for each employee. But if your company hasn't fully embraced the cloud, there are numerous productivity tools you can opt to use including Google Drive, Microsoft OneDrive, Apple iCloud, and Dropbox. You can create, share, and collaborate a variety of files with either of these cloud software.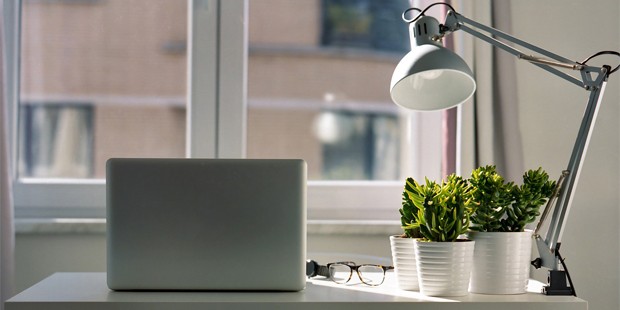 If your company doesn't really require a lot of physical paperwork to be processed, then organizing through the cloud is one great option moving forward. Files can be accessed anytime and anywhere, and you're also doing yourself a favor in saving the environment. Most remote workers have already transitioned to the cloud, you should too as well.
5. Clear the cables
If you thought the computer cables in your office looked messy, then it should look no different for your computer cables at home. But the difference is you can always make them tidier for your WFH setup. Keep the cables together with cable ties or clips to prevent them from getting twisted and tangled. If you have an extra budget, replace your wired devices (keyboard, mouse, printer) with wireless ones. Charging each device may be a hassle but at least your workspace won't look like an enterprise data center.
6. Keep it clean
One very important tip yet something that is often overlooked; always make sure to keep your home workspace free of dust, dirt, and trash. It is a fact that there are people who are unaffected by having a messy desk. It's also not surprising that some of them are even the best performers in their company. But performing well at work while having trash surrounding your space doesn't give you an excuse to simply ignore hygiene altogether.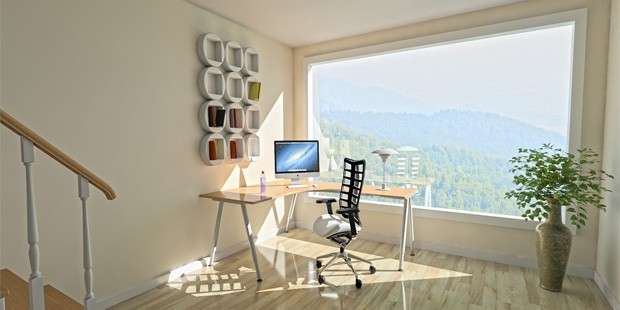 Piles of trash can easily attract insects and other pests. Additionally, you don't want your colleagues making fun of your dirty workspace during a Zoom meeting. It's not a good look on you and it's not a good look for the company you're working for. Performance is important but hygiene is as important as well.
7. Keep it simple
Most of the time, a computer and a desk are all you need. Yes, investing in a few stuff can be beneficial to ensure that your workspace is organized. But if you feel like you don't need anything else aside from your laptop, mouse, and charger, then keeping it simple and practicing minimalism is the way to go. At the end of the day, staying organized should always be your main priority. And by getting rid of stuff that you feel won't add value to your job, you are helping yourself become a better and more efficient employee.
Listed above are crafty ways to help you stay organized while working from home. Apply each one to your home workspace and watch your workflow as well as motivation increase in no time.
Want to Be Successful?
Learn Secrets from People Who Already Made It
Please enter valid Email