Fascinating Documentaries About Working in the Business of Fashion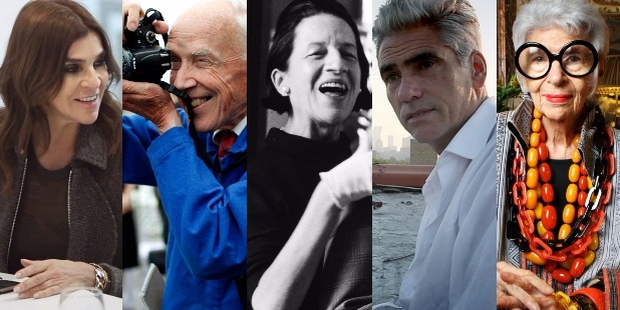 Of the many industries that people are frequently dazzled by, it's the world of fashion that gives them plenty to dream and talk about. This fact isn't surprising given that fashion plays such a huge and important role in our everyday lives. From the clothes that we wear to the range of skincare and beauty products that we regularly use, fashion is such an intrinsic element on society at large whether people realize it or not. However, for most people, the business of fashion is often plagued with cliches and misconceptions owing to the fact that so many movies and television shows often portray this rarefied world in such an exaggerated way. As such, the general public often views the fashion industry in a caricatured way due to how it is often depicted in fictional settings as a shallow and superficial business filled with catty and snobbish people.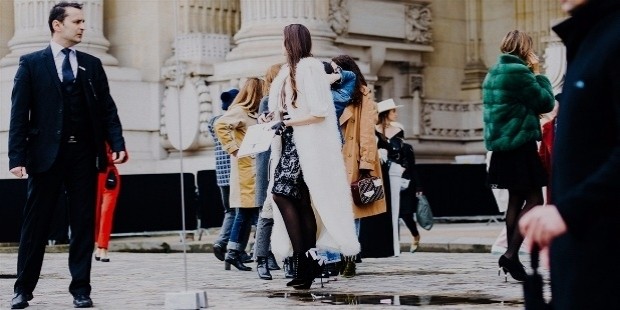 But this isn't an entirely fair assessment of the business given that a lot of people who work in fashion aren't exactly the stereotypes being portrayed in the media. While it's true that this industry is a very fast-paced and demanding arena, it's also a place where a lot of highly talented and intelligent individuals are working together to fuel a business that rakes in the big bucks on an annual basis. When you really think about it, this highly lucrative field wouldn't succeed at all if it was run by stupid people. Despite the countless criticisms that the fashion industry often encounters on a regular basis, the people who work in fashion should be commended and respected for showcasing their unique and creative talents on a global scale. Indeed, there are so many facets about the world of fashion that the average person may find surprising to know that it isn't just about clothes and accessories.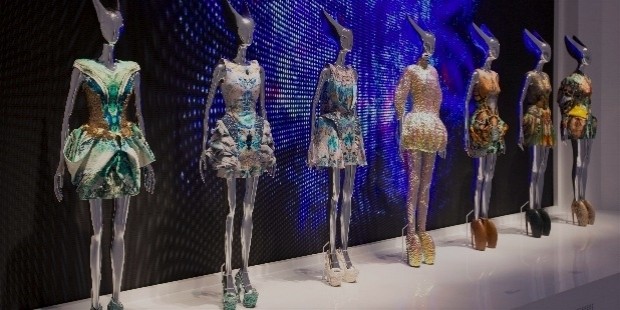 On the creative side of fashion, there are plenty of hardworking individuals who are flexing their skills and talents to good use. For instance, the industry has lots of extremely talented designers who produce stunning designs every season while fashion journalists in the form of editors, photographers, and stylists are responsible for creating elaborate photo editorials which feature the garments of such innovative design visionaries. And over on the business side of fashion, there are people who work tirelessly behind the scenes and proving that the industry also has a serious side to back up its glamorous facade. For example, there are the many business executives who manage the daily operations of illustrious places such as fashion publications and retail outlets to art museums and luxury design houses. Without these people working behind closed doors, fashion as we know it wouldn't be where it is today if not for their significant contributions.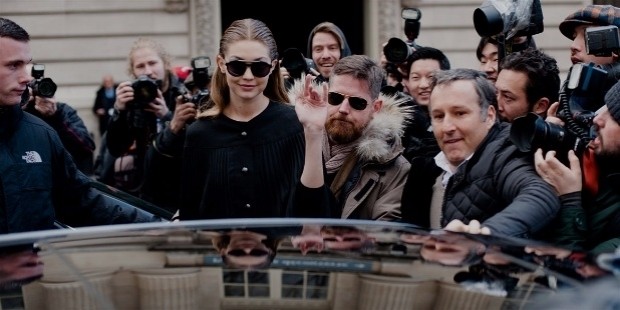 Fashion always has its ups and downs, but one can never accuse this business of being boring to work in. Many creative individuals often pursue jobs in fashion because it gives them the freedom and opportunity to broadcast their talents on a very high-profile platform. Backed with the power of the internet and social media, virtually anyone can break into the world of fashion as long as they have the perseverance, attitude, and skills to survive this truly challenging field which can yield so many amazing rewards to those who have a genuine passion for style and aesthetics. So if you intend on entering the fashion industry, then it's best to educate yourself accordingly with a few films to broaden your perceptions on this often misunderstood business. Set aside those fictional portrayals of the industry in favor of these engaging and entertaining documentaries that not only feature real and successful people working in fashion, but also proves that style and substance can really go hand in hand without ever descending into parody.
The September Issue (2009)
If you loved The Devil Wears Prada starring Meryl Streep and Anne Hathaway, then you'll certainly love this in-depth documentary that takes audiences behind the scenes at one of the biggest fashion bibles in the world. Vogue is considered as the gold standard when it comes to high-quality fashion journalism, and at the helm of this truly venerable title is none other than Anna Wintour, who has been the editor-in-chief of the American branch of the magazine since 1988. The film is an exclusive look at the making of Vogue's annual fall fashion extravaganza which is published every September, hence the title of the documentary.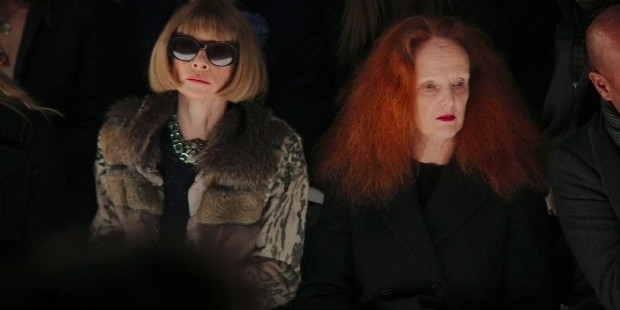 While the film has certainly helped humanize the preconceived image of Wintour as an aloof and demanding boss, it also had the unintended effect of turning fashion editor and stylist Grace Coddington into a breakout media star, where she is largely credited for producing the visually arresting and painstakingly produced photo spreads made in collaboration with a roster of top photographers which include the likes of Craig McDean, David Sims, and Patrick Demarchelier. The September Issue perfectly examines the symbiotic push-and-pull professional relationship between Wintour and Coddington (both women pictured above), as well as the incredible efforts it takes for the entire editorial and publishing staff of Vogue to produce the biggest fashion issue of a typical calendar year. Aspiring stylists and fashion editors would do well to study The September Issue up close so they could prepare themselves for the fast-paced yet creative world of fashion journalism.
Bill Cunningham New York (2011)
The phenomenon of street style photography is often attributed to the late and great Bill Cunningham (pictured below), whose work would come to influence a new generation of fashion photographers. This documentary chronicles the life of Cunningham and his work as a fashion photojournalist for The New York Times and other publications. Although he started out as a milliner and produced hats for celebrity clients like Marilyn Monroe, Katharine Hepburn, and Jackie Kennedy, Cunningham eventually closed his hat-making business and pursued photography as a permanent career. He was noted for being one of the very first photographers to capture images of real-life people in the streets of New York wearing a diverse range of clothing.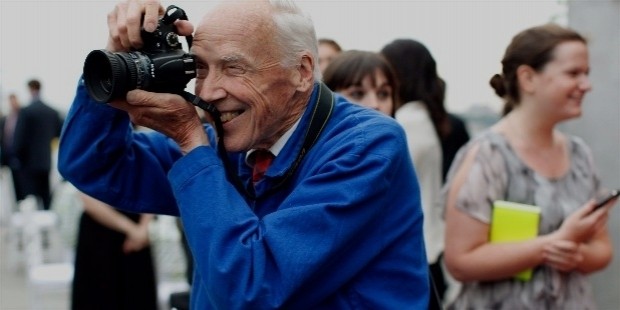 Cunningham's influence expanded to a degree that being featured on the Style section pages of the New York Times was akin to achieving celebrity status in the local fashion scene. His role as a fashion photojournalist went beyond the streets of New York City, as he has also traveled to other major fashion capitals such as Milan and Paris where he dutifully takes candid yet dynamic shots of fashionistas outside the venues of fashion shows. Indeed, so many style bloggers and fashion shutterbugs who flock to the biannual Fashion Weeks today owe a great debt to Cunningham because he was a true revolutionary who championed the importance of documenting trends in fashion.
Diana Vreeland: The Eye Has to Travel (2011)
Before the advent of influential and modern fashion editors such as Anna Wintour or Franca Sozzani, there was the eccentric force of stylish nature known as Diana Vreeland (pictured below) who is revered within the industry as the "fashion editor's fashion editor". Indeed, many fashion journalists frequently cite Vreeland as an inspirational figure who helped shape the very direction of magazine publication and established fashion journalism as a serious form of news reporting. Vreeland first made a name for herself as the fashion editor for Harper's Bazaar from 1936 to 1962 before moving on to become the editor-in-chief of Vogue where she was instrumental in cementing the magazine's status as the number one fashion glossy in the United States of America.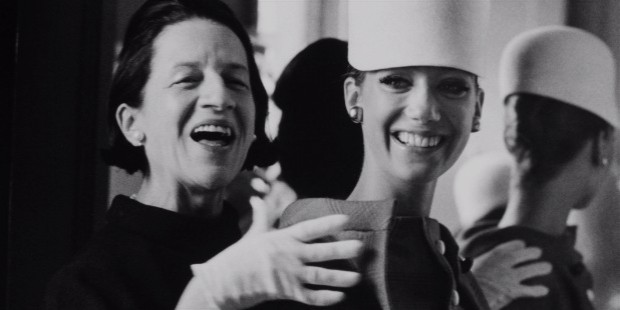 Vreeland was known for her vivacious personality paired with her eccentric sense of style that was anchored by her love of the color red. She was a fearless editor who consistently took risks when it came to showcasing memorable and sometimes controversial fashion stories in her tenures at both Harper's Bazaar and Vogue during a time when society still had generally conservative points of view. Vreeland's valuable legacy continues to be acknowledged today as she was the one who popularized the annual Met Gala extravaganza and accompanying fashion exhibition for the Metropolitan Museum of Art's Costume Institute in New York City.
Homme Less (2014)
You wouldn't necessarily associate homelessness with the fashion industry considering that they are two very disparate worlds. And yet, this strange combination manages to paint a powerful yet poignant statement in director Thomas Wirthensohn's feature film debut entitled Homme Less. Homelessness is a serious issue that isn't just a concern among third world countries, but also within wealthy and highly developed nations like the United States. Even the very streets of a very expensive metropolis like New York City are littered with hundreds of homeless people barely struggling to scrounge for food, find places to rest and bathe, or worse—gain employment.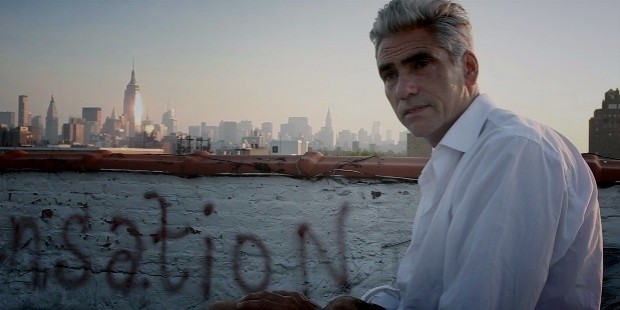 But this riveting and intimate fly-on-the-wall guerilla style documentary about Mark Reay (pictured above)—a middle-aged man with rather handsome features and an even more unexpected personal background is just the tip of the homeless iceberg. Although Reay outwardly appears to be a successful fashion photographer, former fashion model, and working actor to his peers and friends in the industry, he is in fact struggling with being homeless at the time of the documentary's production. But while Reay is now freed from the shackles of homelessness thanks to the viral attention gained from Wirthensohn's film, the documentary itself is an eye-opening discourse that looks can certainly be deceiving at first glance, especially if that person happens to work in fashion.
Dior and I (2015)
The esteemed fashion house of Christian Dior is one of the most precious crown jewels in the French fashion industry, and is also a powerful luxury brand that evokes the aesthetic of elegant Parisian chic blended with an assured sense of femininity. In this compelling documentary by director Frédéric Tcheng, audiences are given exclusive access into the very ateliers (or "workshops" in English) of the French brand as designer Raf Simons is tasked with creating his debut haute couture collection as the house's latest creative director. The job is no easy feat considering that the sacred art of haute couture is something that the house of Dior has consistently upheld since its inception by its namesake founder.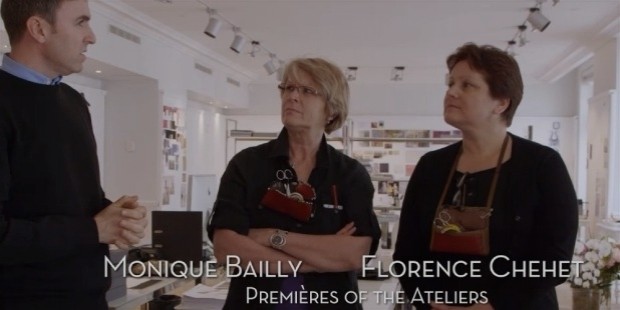 Simons, however, is more than willing to blend tradition with modernity by taking the design codes of the brand and giving it new life with the valuable assistance of the two breakout stars of the documentary: the affable and easygoing Florence Chehet who is the première ("director") of the atelier flou ("dressmaking workshop"), and the charming but practical Monique Bailly who oversees the atelier tailleur ("suiting workshop"). The presence of these two women (pictured above with Simons) serve as the perfect counterpoint to Simons' innovative visions as they work collaboratively to create a refreshing and thoroughly modern haute couture collection that honors the very legacy of Monsieur Dior while also catering to the needs and aesthetic desires of the house's roster of VIP clients.
The Next Black (2014)
Fashion's current climate is one of constant change and progress, with new collaborations and technologies at the forefront of the industry. This thought-provoking and educational documentary, titled The New Black, explores the next frontier in fashion by delving into the work of various brands and companies and presenting stories with an underlying theme of taking fashion design to previously unexplored territories. The film also investigates how the business of fashion can be sustainable given that the garment production industry accounts for a significant part of the world's pollution. The documentary is unafraid to ask the big questions involving the issues of innovating the future of fashion and the concept of long-term sustainability. The progressive people that are answering these forward-thinking questions include the following individuals: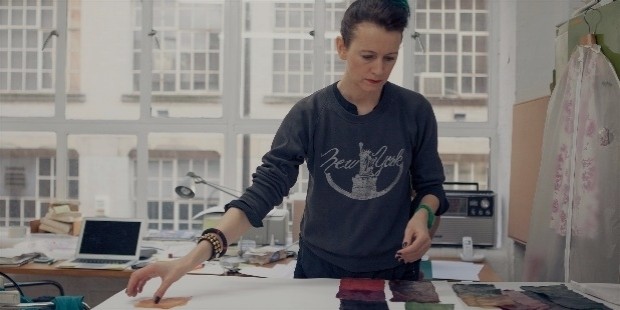 Rick Ridgeway—environmentalist, mountaineer, and vice president of Environmental Initiatives at Patagonia, one of the most sustainable companies in the fashion industry.
Nancy Tilbury—co-founder and director of Studio XO, a company that specializes in the area where fashion meets technology.
Matt Hymers—project manager of Team Elite System, one of Adidas' latest inventions which demonstrates the system of woven sensors in athletic apparel that sends real-time data of an athlete's performance.
Suzanne Lee (pictured above)—the founder of Biocouture, which works with materials grown from living organisms.
Sophie Mather—the Innovation Director of the Yeh Group which has pioneered a new way to dye raw fabrics to make garments using zero water.
Iris (2015)
The city of New York has always been one of the steadfast epicenters for global fashion that the metropolis is largely known for its eclectic street style exhibited by a wide array of local New Yorkers as well as frequent international visitors. This fact is not surprising considering the Big Apple has always been a hotbed for aesthetics that truly capture the city's eccentric spirit and coterie of multifaceted characters. Chief among New York's well-known stylish personalities is the sprightly nonagenarian style icon that is Iris Apfel (pictured below), whose documentary directed by the late Albert Maysles (of the Grey Gardens fame) is a fascinating look into the life of a creative eccentric that only someone like Apfel can provide.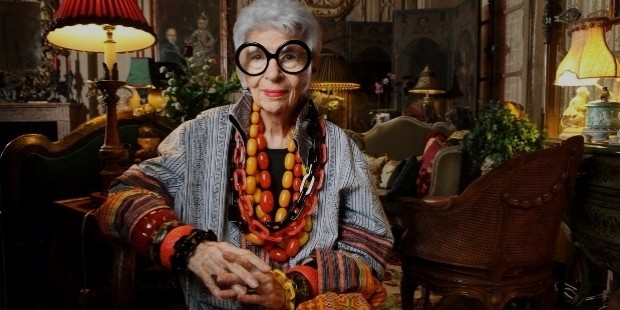 The film is an impressionistic and intelligent character study of Apfel and her cult status as an eccentric fashion icon within the New York style cognoscenti. Apfel's advanced age, however, has never stopped her from consistently living her life in fabulous style. Known for her distinctive giant thick-rimmed eyeglasses and extroverted sartorialism, it's hard not to be charmed by Apfel as she goes about her daily life, whether she is enjoying an out-of-town vacation with her husband of sixty-seven years or asked to consult and collaborate on a series of curated fashion exhibitions in her honor. The genius of Iris is that it is less about the outré fashions and costume jewelry but more about the erudite woman underneath all that crazy regalia.
Mademoiselle C. (2013)
It's easy to dismiss Mademoiselle C. as the French version of The September Issue, but apart from the fact that it primarily features a formidable editor-in-chief as the star of the documentary, that is where the similarities end. For one thing, the titular headliner of this scintillating film is Carine Roitfeld (pictured below), former editor-in-chief of Vogue Paris and a stark contrast to that of Anna Wintour based on aesthetics and personality among many other things. And while The September Issue focused on the creation of a yearly fashion showcase for the American version of Vogue, this documentary examines the ebullient persona of Roitfeld and her journey into making her very own fashion publication—titled CR Fashion Book—that is a cross between a book and a magazine.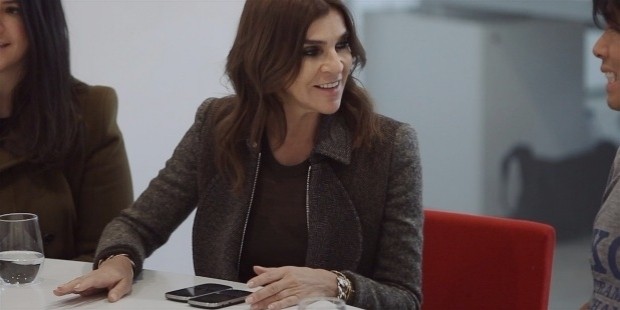 Comparisons aside, the best thing about watching Mademoiselle C. from start to finish is the surprising pleasures it provides, such as Roitfeld shamelessly bragging about her granddaughter to her colleagues or seeing cameo appearances of major fashion luminaries like Karl Lagerfeld of Chanel, who displays a remarkable ability to interact adorably with a toddler-aged child. Above all, fashionistas wanting their high fashion fix won't be disappointed with the abundant scenes showcasing the lavishly produced photo shoots that Roitfeld has orchestrated for her magazine in collaboration with the fashion world's best photographers, as well as candid moments of the French fashion editor flexing her social butterfly muscles in exclusive events such as fashion shows or book release parties.
Scatter My Ashes at Bergdorf's (2013)
Fashion isn't just about the designing and creation of clothes, but it's also about how these finished garments or accessories are being sold to the general public. Aspiring to live an affluent lifestyle is certainly something that everyone can dream about, even if most people can't afford to buy expensive luxury goods from a high-end retailer. But that's the beauty of Scatter My Ashes at Bergdorf's because this is a documentary that allows audiences to dream while entering a world that gives them a taste of what that dream could look and feel like. The film is both an homage and in-depth study of the prestigious New York-based luxury department store called Bergdorf Goodman, situated in a prime location upon Fifth Avenue which is considered as New York City's premier shopping district.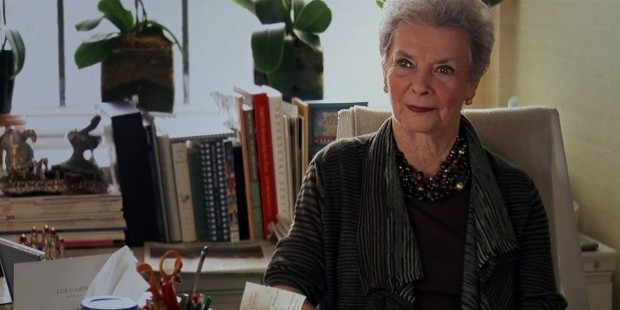 Because the film revolves around the store itself, the film therefore showcases an ensemble cast of characters who are directly involved with the daily operations of the luxury retailer. There's the perenially chic fashion director Linda Fargo, who decides which fashion brands get to be sold in the hallowed halls of the store; there's David Hoey, the store's talented and perfectionist creative director for their distinctive window displays; and finally, there's Betty Halbreich (pictured above), Bergdorf's star personal shopper to celebrities and high-profile clients and known for her dry sense of humor and witty remarks.
The First Monday in May (2016)
In May 2017, the Metropolitan Museum of Art's Costume Institute will honor the visionary and avant-garde work of Japanese fashion designer Rei Kawakubo with a monograph show entitled Rei Kawakubo/Comme des Garçons: The Art of the In-Between. However, this isn't the first time that the esteemed New York-based museum has featured an exhibition of an Asian designer, as this stunning documentary by director Andrew Rossi proves to lovers of both art and fashion. The First Monday in May chronicles a year's worth of extensive research and preparations for the Chinese-inspired fashion exhibit entitled China: Through the Looking Glass and the exclusive, invitation-only, star-studded gala which accompanied the 2015 exhibit.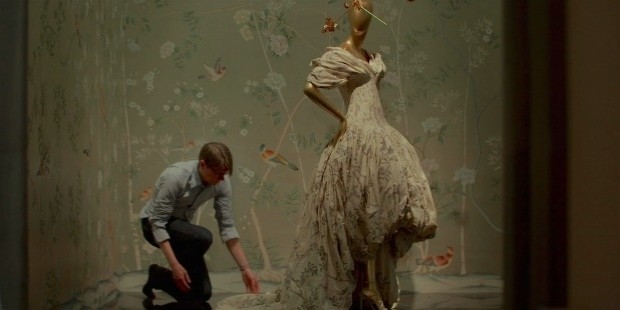 The lavish fashion exhibition featured approximately one hundred and fifty garments from forty designers, from both Chinese and Western fashion designers. The film also features the efforts of both Andrew Bolton (pictured above)—the chief curator at the Costume Institute—and Vogue's editor-in-chief, Anna Wintour, who is responsible for the planning and organization of the Met Gala, which serves as the opening night party of the annual fashion exhibit at the Met, as well as being an important fundraising event to help sustain the annual operating costs of the Costume Institute. As of 2016, China: Through the Looking Glass is the most visited exhibit in the Costume Institute's history and one of the most visited exhibitions in the entire history of the Metropolitan Museum of Art.
Want to Be Successful?
Learn Secrets from People Who Already Made It
Please enter valid Email