5 Tips in Setting Boundaries While Working From Home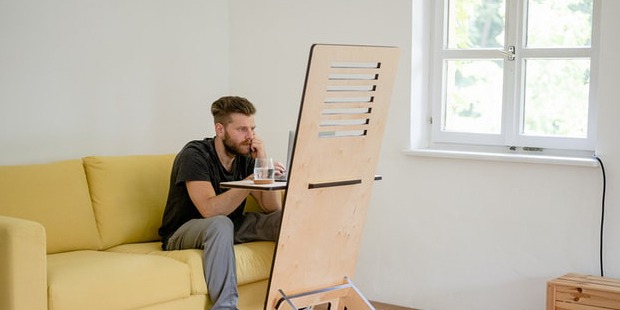 A year after the Coronavirus started to cause a massive global lockdown, the virus is still here and infecting millions of people on a daily basis. From an economic standpoint, the virus has caused companies to temporarily shut down offices and force employees to work from home. Remote work may have been advantageous for some people but not everyone finds it the best option. If you're part of the group that has been struggling with a remote work setup, one solution that you should consider is to set physical and emotional boundaries. Here are five tips to help you out:
1. Have a talk with your family
Although some people are delighted with the fact that they no longer have to leave their family when it comes to work, you may not feel the same way. In fact, you may feel that the other people in your household have been giving you additional stress which results in less efficiency and productivity in your job. To help you address the issue at the soonest time possible, talk with them and make sure to get your message across so that they won't be a constant nuisance throughout your work schedule.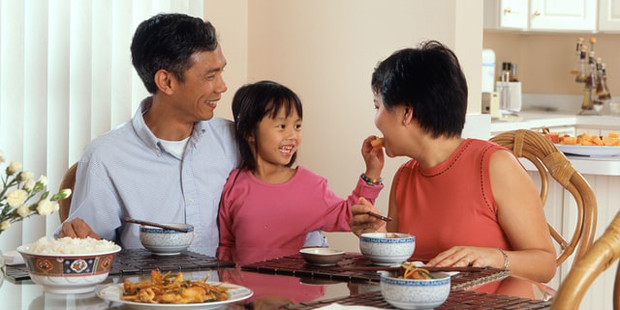 Don't forget to maintain proper conversation etiquette since you are talking with your family, particularly someone older than you like your parents, grandparents, or siblings. The last thing that you want to have is a shouting match with other members of the household which just doesn't do anything for your work but also with your personal relationships. If you're a parent caring for little children, have the same conversation with them and let them understand how work is very important for the entire family. You can always give them a reward if they manage to stay away from your home workspace throughout your shift.
2. Make improvements in your home office
If you already have a dedicated workspace but still face constant distractions or feel like you're productivity isn't where it's supposed to be, then it's time to make improvements in your home office. This may entail you having to spend a small amount for renovations but if you believe it can benefit you long-term then you should proceed with whatever you're planning.
Some of the improvements you can do are to add some partitions in your work area or create additional signages indicating that you don't want to be disturbed. This likely will cost you a significant amount of money but make sure to work within your budget. But if you do have some additional cash on hand, you can also consider replacing some equipment in your work from home setup such as the computer desk, chair, or even the computer. Expect added productivity and fewer disturbances (especially from children) once you're finished with all the improvements.
3. Inform colleagues of your schedule
One problem with a full-time remote worker or freelancer is that they tend to overwork. With very limited workplace boundaries, individuals will most likely work past their given schedules or even during days off. This is a dilemma that isn't just common for rank and file employees but also mid-level managers and company executives. A healthy work-life balance can never be achieved with this kind of setup and you will have to draw a line for the sake of your long-term physical and mental health.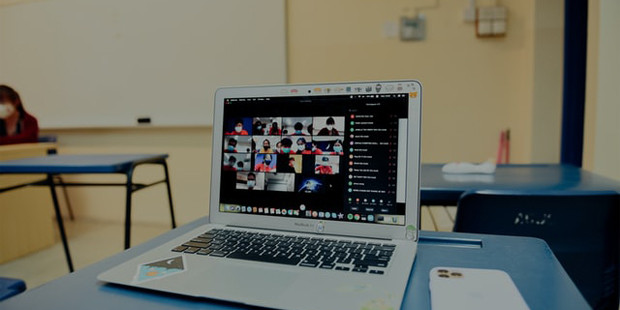 Whether you're working regular hours or in changing shifts, make sure to stick to your schedule and avoid replying to messages once you've logged off. Remember that the more you reply to your boss or colleagues after work, the more they will think you can be contacted whatever time it is during the day or night. You certainly don't want to be given some additional tasks while eating dinner or spending time with family. If you feel like your boss is always invading your personal time, don't hesitate to submit your resignation and look for another remote job.
4. Create a work and leisure schedule
Speaking of setting boundaries by informing your fellow remote workers about personal space, create a schedule for both your work and personal activities so that you can properly manage your time throughout the week. You can also use the schedule template to properly map out whatever family activities you have planned for the weekend or during your day off. With a clear schedule, you won't only have a productive week but also spend some quality time with your family.
If you've been working from home for quite some time now, you may have noticed that schedules are completely different while you were still working at an office. You may be distracted with some family matters every now and then (e.g. preparing meals, doing the laundry, assisting kids with their online classes, etc.) which only delays your flexible work schedule even further. Additionally, you also can't enjoy your leisure time if you're also facing the computer or replying to emails at the same time.
5. Know when you're at your limits
As previously mentioned, people tend to ignore work life balance while working remotely. If you've always felt like you can work at any time even beyond your work schedule, you can never keep it up long-term. Your body will break down in less than a week of tireless working and this will only result in you spending a few days at the hospital. You won't just lose all the progress you've worked on the past few days but also spend a considerable amount on hospital bills.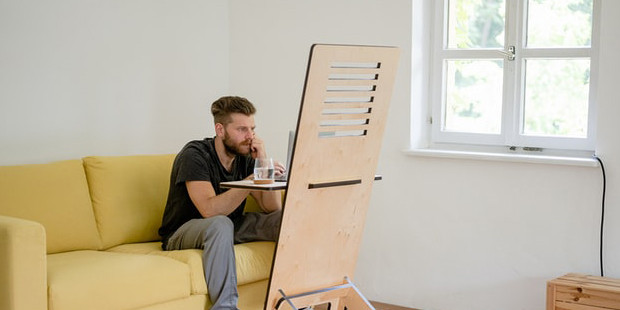 If you're exhausted mentally and emotionally, set healthy boundaries by calling it a day and inform your boss that you can just finish the remaining tasks the next day. But make sure to only inform them if you've already made progress on tasks, especially complex ones. Your company may be meeting client or government deadlines and you may even face a bigger hurdle once you return from a few days off. Another alternative that you can do is to get help from colleagues and negotiate with them the tasks they will be helping you with.
Final thoughts
Setting boundaries while working from home can be tough for many people. But it doesn't have to stay that way especially if there is a specific plan in place.
Want to Be Successful?
Learn Secrets from People Who Already Made It
Please enter valid Email