5 Unique Ways to Increase Employee Productivity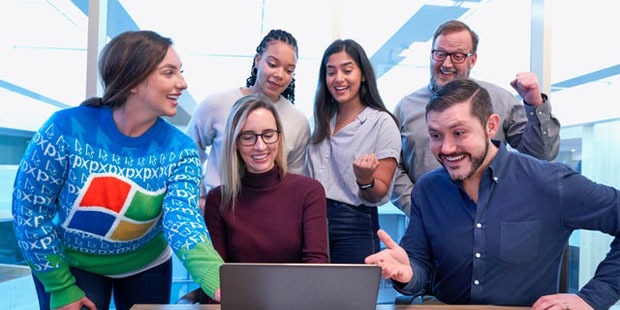 Employee productivity is the most important factor when it comes to business operations. Essentially, without people working and meeting their respective goals, the company will never succeed and will easily go bankrupt. Keeping employees consistently motivated is easier said than done and can be a tough task for most companies. Running a business and looking for tips to help improve productivity of your colleagues? Here are five unique options that should help you out:
1. Switch up employee rewards
Although it has always been a good idea to reward employees from time to time, the rewards you're giving out may not interest your employees any longer. Additionally, some of the rewards may be too difficult to accomplish resulting in employees ignoring altogether what the company is offering. The only solution here is to switch up the reward activities and make sure everyone has an equal chance of participating and eventually winning.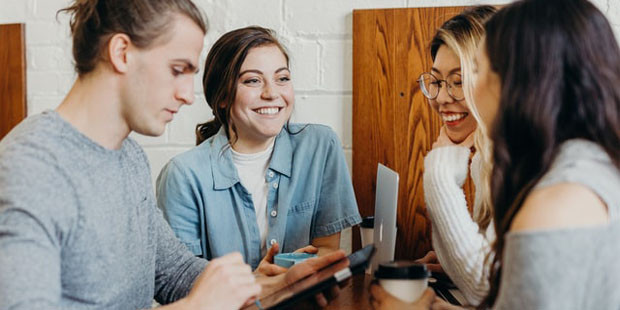 One activity you can host is doing raffles which can easily be participated by everyone in the company regardless of department or team. You can either give out gift certificates are products that are useful for employees at their homes such as small appliances or electronics. In contrast, you can also do productivity-based rewards especially if you're running a company of fewer than five people or managing a team of 20. You can either give out tangible items or even travel tickets if you have extra funds.
If the employees have successfully obtained the rewards, don't give out the same stuff in the future. This will help not only in the anticipation but also with the motivation since your colleagues will be looking forward to what you'll be giving out in the next batch of rewards.
2. Give out free food
Although hosting a company feast may sound similar to giving out rewards, the difference here is that your employees won't be able to bring the food home unless you opt for a takeout option or inform the restaurant for the food to be delivered at your workers' homes. Additionally, food celebrations are also more common compared to reward activities since there is no need to spend big on food especially for companies with less than 10 employees.
Food always brings joy to everyone so why not give out free food every now and then to keep your employees not only happy but also motivated at the same time. Again, spending big is not a requirement as you can always opt to provide your employees with snacks compared to big meals. But opting for a company or team-wide lunch or dinner is never a bad idea if you have some extra funds. To help you with the food purchase, pick restaurants offering group discounts. You can save a lot and even have extra cash to purchase food in the next few weeks.
3. Don't only limit to one "employee of the month"
Although it's not wrong to recognize employees who are already high on the employee performance, giving the recognition to the same person over and over again can actually be detrimental to the rest especially if they worked as hard as the one being recognized. Instead of one "employee of the month", increase employee engagement by replacing it with "co-employees of the month" to award more employees who are as deserving.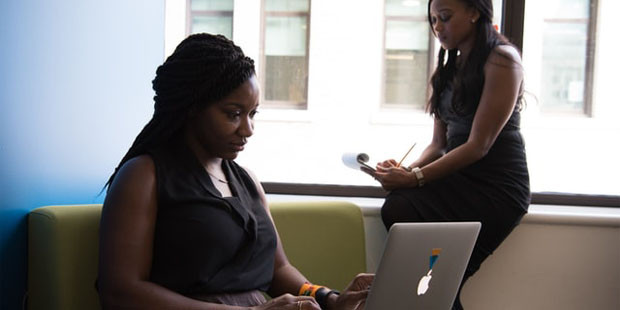 Between two and five employees is a good number of people to be given this award. Also, remember to not limit handing out certificates and try to pair these certificates with rewards such as gift certificates or food from a nearby restaurant or cafe. Your employees will certainly appreciate the recognition and will be more motivated to achieve monthly goals.
Even if this award is given to more people, always base this award on actual job performance. Never recognize someone who is performing poorly just because you feel like it. Not being named as one of the "co-employees of the month" should help motivate poorly performing employees to increase their productivity.
4. Conduct regular one-on-one meetings
Aside from giving out rewards, one essential tip to increase employee productivity and morale is actually having regular conversations with your employees. If daily meetings don't fit everyone's schedule, conduct weekly or bi-weekly meetings instead. Use this time to get all of your employees' concerns regarding their tasks, relationships with other employees, and company policies, among others. With their input (including self assessment inputs) paired with popular business analysis tools such as SWOT analysis or PESTLE analysis, you can then create strategies and policies to help be more motivated at work.
Some managers like to conduct company-wide meetings to address the concerns of their employees. This isn't as effective compared to one-on-one meetings since some employees may have issues that want to be addressed in a private manner. By having effective employee engagement, you can also delegate your human resources manager to do the meetings. But if your main goal is to motivate your employees in the long run then it's best that you conduct the meetings yourself. Don't immediately give out a warning letter as you'll only be instilling fear in your workers.
5. Change the look of your office
Numerous studies have shown that qualified employees are more motivated and focused if they're working in a conducive environment. This environment doesn't just pertain to working with calm and rational employees but also working in an office that has great aesthetics. You can start with repainting the entire office or a portion where most employees pass through. You can also invest in new counters and tables or replace the previous ones to match the color of the new paint job.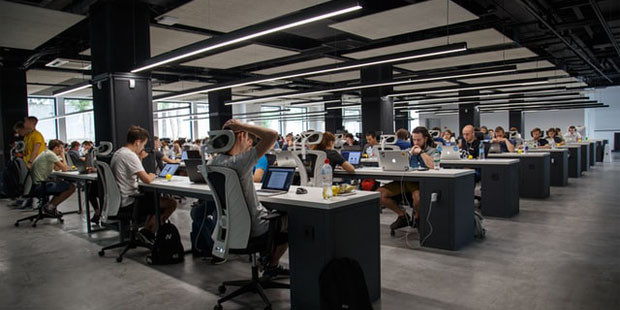 When it comes to changing the look of your office, you shouldn't do it often as it can be very costly and can affect the productivity of your employees. Rather, do it every six or 12 months and make sure renovations are done when no one is working. You can also ask for suggestions from employees on the colors they want for the paint job or the equipment they want to be added or replaced.
Final thoughts
It's true that employee productivity can fluctuate from time to time but it shouldn't reach a point where they are unmotivated for long stretches. Increasing stress and compromising work life balance will only make your employees even more unproductive. The five points listed above should help you deal with your employees and make them pumped up for work every single day.
Want to Be Successful?
Learn Secrets from People Who Already Made It
Please enter valid Email