Domino's Pizza SuccessStory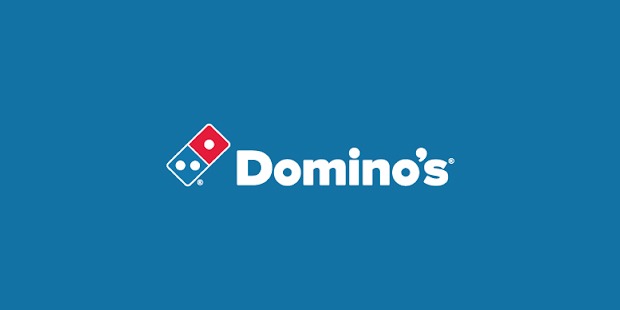 In an industry dominated by dozens of big-name players, Domino's has found a way to stand out from the rest. Its success isn't only defined by selling mouth-watering pizza, but by incorporating technology and constantly adapting to ever-changing customer needs. The result? More than 17,000 stores and the title as being the largest pizza chain in the world today.
Profile
Domino's Pizza Inc. is a pizza restaurant chain originating from Michigan, USA. It sells numerous pizza flavors as well as pasta, chicken, and desserts.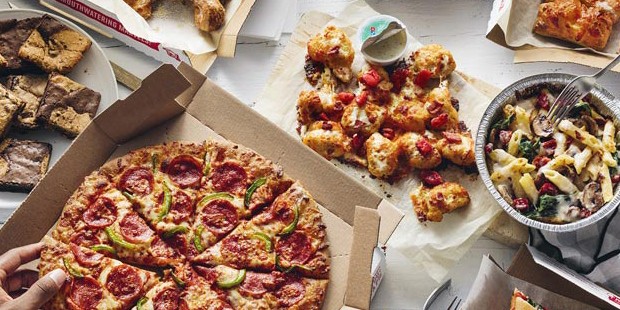 In this day and age, restaurants don't survive by just selling delicious food. Although taste is still the ultimate decider, innovation and technology have become the not-so-secret ingredients for any type of food business to reach its full potential.
Founded in 1961, Domino's has been innovating ever since, even to the point that it scrapped its decade-old pizza recipe. By the dawn of the 2010s, the restaurant overhauled its entire menu and began serving cheaper pizzas which also allowed customers to choose their own toppings. In 2015, more than a hundred Chevrolet Sparks were converted into custom delivery vehicles in an effort to increase the speed and improve the efficiency of deliveries. Soon after, the restaurant tapped into technology that allowed customers to order through virtual assistant AI such as Siri and Alexa.
Even with its innovations, pizza is still the core of Domino's entire operations. The "ExtravaganZZa" which is filled with almost every Domino's Pizza toppings as well as the Spinach & Feta and Buffalo Chicken flavors are just some of the most popular items in the Domino's Pizza menu. Customers can also choose from the classic cheese and pepperoni flavors to Domino's specialties such as the Domino's Deluxe and the Brooklyn Style pizza.
Pizza eaten alone is already great, but pizza eaten together with other dishes only increases the dining experience ten-fold. From mainly serving pizzas, Domino's expanded its menu which now includes pasta, chicken, sides, and desserts. Chocolate Lava Crunch Cakes, Stuffed Cheesy Bread, and the Parmesan Bread Bites are considered to be the best non-pizza items on the menu.
Although Domino's faces competition from the likes of Pizza Hut and Papa John's, it has managed to keep competing pizzerias at bay. Under CEO Patrick Doyle, stocks skyrocketed to over 2,000% between 2010 and 2018. The restaurant maintained its presence in both the US and international markets even after Doyle stepped down in 2018 and was replaced by longtime Domino's executive Richard Allison.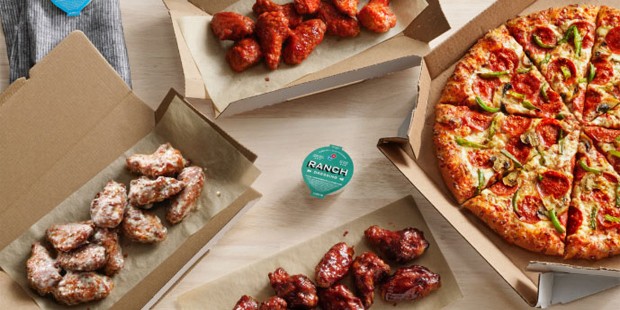 Based on 2019 revenue and net income, Domino's is the world's biggest pizza chain and 9th largest fast food chain. Being in the business for over 50 years and showing no signs of slowing down, Domino's success story is all the more impressive.
Domino's Pizza is headquartered in Ann Arbor, Michigan. There are currently 17,020 Domino's across 90 countries around the world in which most are owned by franchise organizations. In terms of employees, there are 290,000 which includes employees in corporate-owned stores and offices as well as employees working in franchises.
History
Brothers Thomas and James Monaghan founded Domino's Pizza in 1961. At the time, they took over a small pizza chain called DomiNick's for $1,400.
When James decided he didn't want to work full-time in the pizzeria, Tom offered a Volkswagen Beetle in exchange for James' ownership of the business. James agreed, making Tom the sole owner of DomiNick's.
By 1965, Tom purchased another two pizzerias and wanted to unify all of his restaurants into one brand. After an employee suggested the name "Domino's", Tom immediately named all of his pizzerias Domino's from then on.
By the 1970s, the Domino's restaurant had expanded to 200 stores and was also opening franchise locations around the country. But the growing pizza chain was hit with a major roadblock in 1975 as it was sued by Amstar Corporation, makers of Domino's Sugar, for trademark infringement. Domino's Pizza eventually won the case five years later.
Between the 1980s and 1990s, Domino's was beginning to become an international juggernaut brand. It opened its first European store in Luton, England as well as its first Asian store in Tokyo, Japan in 1985. By 1995, the company had now opened in 1,000 locations worldwide. Domino's founder Tom Monaghan announced his retirement three years later.
Domino's went public in 2004. Despite shares falling from an anticipated $15-$17 to $14 per share during its debut, the company still raised $337 million. Long-time executive Patrick Doyle was appointed CEO in 2010.
Founders
Although Thomas and James Monaghan founded Domino's together, it was Tom who turned it into the global brand it is known today. It wasn't an easy ride for Monaghan at the beginning as he struggled with debt which also forced him to quit architecture school. He would also face a lawsuit from Amstar Corporation as the latter accused Domino's of trademark infringement. Fortune would favor Monaghan as he didn't only win the case but was Domino's was also becoming one of the fastest growing pizzerias in the country.
Monaghan became the company's first CEO and would oversee Domino's expansion until his retirement in 1998. By then, he sold 93% of his stock ownership to Boston-based investment firm Bain Capital.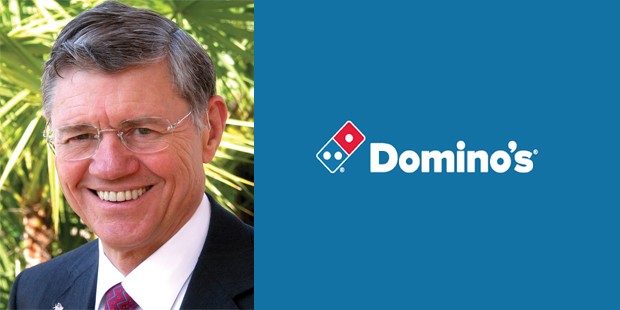 Richard Allison is the company's current Chief Executive Officer. He took over from Patrick Doyle who was mainly responsible for incorporating technology into Domino's daily operations, including the Domino's Pizza car (DXP) and the virtual AI ordering system. Allison obtained his Master's degree in Business Administration at the University of North Carolina Kenan-Flagler Business School. He began his Domino's career in 2011 when he was hired as the Executive Vice President for International Operations.
Revenue
Despite a slight drop in 2009, revenues have steadily increased since 2006. After seeing a huge jump between 2017 and 2018 ($2.79 billion and $3.43 billion respectively), the company generated its highest-ever revenue numbers in 2019 ($3.62 billion). Net profit was also a record high in 2019 with the company earning $38.7 million.
Competition
The US pizza market is dominated by Domino's, Papa John's Pizza, and Pizza Hut. Domino's has around 15,000 stores around the country while Pizza Hut has 7,500 and Papa John's has 3,000. The three food companies do not operate all of their restaurants but still manage them through franchise deals.
Aside from Pizza Hut, Domino's and Papa John's are not owned by a holding company. Pizza Hut was acquired by American fast food corporation Yum! Brands in 2002. It is also the company that owns Taco Bell, KFC, The Habit Burger Grill, and Wingstreet. Domino's, Papa John's, and Yum! Brands are all publicly-traded companies.
When it comes to the actual pizzas themselves, all three brands offer a similar yet expansive menu. They sell classic flavors such as cheese, pepperoni, Hawaiian, and barbecue, and serve them in either hand tossed, handmade, or thin crust. They also serve pasta, chicken, and desserts for customers looking to add a bit of variety. The Parmesan Bread Bites (Domino's), Chocolate Lava Crunch Cakes (Domino's), and the family-sized Chocolate Chip Cookie (Papa John's and Pizza Hut) are some of the best-selling non-pizza items from their respective stores.
For specialty pizzas, Domino's ExtravaganZZa, Spinach & Feta, and Buffalo Chicken go up against Papa John's Barbecue Chicken and John's Favorite as well as Pizza Hut's Mozzarella Stuffed Crust and Italian Pizza. It was Pizza Hut that also introduced the original stuffed crust pizza in 1995.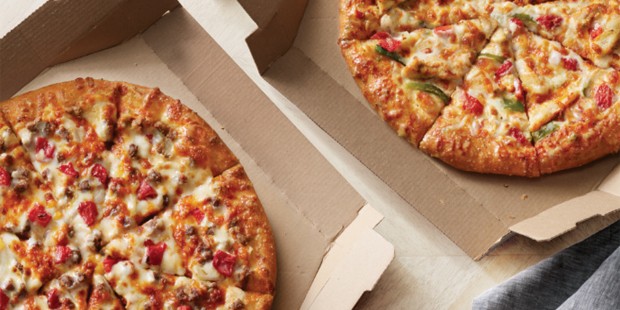 Pizza will always be the cornerstone for every sumptuous and delicious meal. And with this, Domino's has the best shot of maintaining its status as the largest pizza chain in the world.
Full Name :

Domino's Pizza
Founded :

1961
Founder :

Thomas and James Monaghan
CEO :

Richard Allison
Industry :
Sector :
Country :

USA
Website :
Want to Be Successful?
Learn Secrets from People Who Already Made It
Please enter valid Email