Chipotle SuccessStory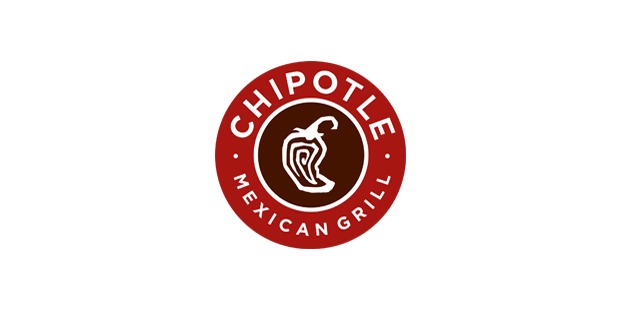 With over 2,700 locations around the world, Chipotle is one of the biggest fast-casual chains today. But it didn't succeed by simply serving delicious Mexican food. Founder Steve Ells relied on a business model that took advantage of a limited menu and a high level of meal customization. That model may be frowned upon by most fast food restaurants, but it has worked seamlessly for Chipotle so far.
Profile
Chipotle Mexican Grill Inc. is a Mexican fast-casual chain that originated in California, USA. It serves burritos, tacos, salads, and other Mexican-inspired dishes.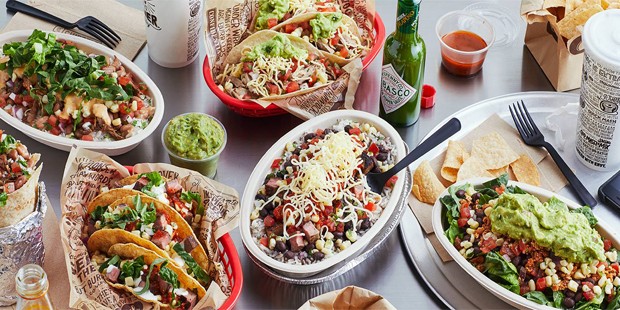 Much like thousands of Mexican restaurants in the US, they mostly serve the same thing. And to add to that, Taco Bell had already established itself as the biggest Mexican-inspired fast food chain in the country with over 6,500 locations. Restaurateur Steve Ells didn't just have an uphill task in taking on Taco Bell but he also had to fend off other restaurants that were also selling Mexican food.
With the help of his father whom he borrowed $85,000, Ells opened the first-ever 850-square-foot Chipotle Mexican Grill in Denver, Colorado. Ells calculated he would need to sell 107 burritos a day for the restaurant to be profitable and use the money to start a high-end dining establishment. But at the end of the first month, the Chipotle burrito was flying through the counters. With more than 1,000 burritos sold every day, Ells eventually abandoned his initial plan to open a gourmet restaurant.
A chef by profession, Ells knew that quality would be a determining factor for Chipotle's success. This led to the creation of the restaurant's slogan "food with integrity" where every dish served is naturally sourced and naturally produced. In 2013, Chipotle ordered the zero use of GMOs for all of its ingredients. Additionally, the restaurant sticks to a small menu with customers choosing what fillings come with their order. This allows for less spoilage and faster service.
Speaking of fillings, Chipotle sells a ton to offset its limited menu. Depending on the order, whether it be a burrito, burrito bowl, tacos, or salad, customers can either choose either rice, black beans, meat, cheese, salsa, sour cream, or lettuce, among others. For a small price, customers can choose from a variety of grilled meats and salsa to add to their orders. Among the most ordered meals in the restaurant include the burrito bowl, the barbacoa tacos, and the ever-popular Chipotle nachos.
In 2008, Chipotle opened its first restaurant outside of the United States in Toronto, Canada. Branches in the United Kingdom, France, and Germany soon followed including the 7,000-square-foot Chipotle in Paris. There are currently no less than 30 restaurants outside the US, with the number expected to grow in the next few years. In less than three decades, Chipotle had grown to more than 2,700 locations in the world.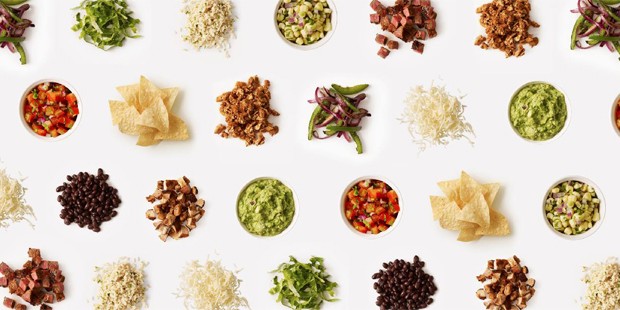 Chipotle is a success story of innovation and sustainability. Its slogan of "food with integrity" may not be intended to throw shade at other fast food chains, but it is taking a big risk in giving customers a different yet more refreshing take on the fast food experience. In a cut-throat food industry, restaurants need to adapt in order to survive. Notwithstanding numerous setbacks, Chipotle has adapted well in its nearly 30 years in the business.
Chipotle is headquartered in Newport Beach, California. The restaurant employs over 85,000 workers in over 2,700 locations including the United States, Canada, the UK, France, and Germany.
History
Steve Ells began has Chipotle journey in 1993 where he set up a small burrito and taco store near the University of Denver. He borrowed $85,000 from his father to start the business, but he already had his sights upon starting a gourmet restaurant once Chipotle earned profit.

Seeing that Chipotle was massively generating revenue in the first month alone, Ells instead soon shifted his plans to opening a hybrid gourmet restaurant. He stuck with a minuscule menu despite competitors, including Taco Bell, serving more than a dozen different meals. He also maintained selling large portions at more expensive prices, confident that customers would still be lining up despite being pricier compared to other Mexican restaurants in the area.
Customers were indeed lining up and Chipotle was soon opening in other locations. In 1998, the first Chipotle outside Colorado opened in Kansas, Missouri.
In 1998, McDonald's invested in the company in which was now operating in 14 locations. The McDonald's investment would contribute to Chipotle's rapid rise in the next eight years. By 2005, McDonald's had a 90% stake in the company.
In a surprising turn of events, McDonald's divested from Chipotle in October 2006 a few months after the latter went public and raised $173 million during its IPO. McDonald's divestiture mostly pointed to the company wanting to focus more on its burger and fries business, but it left the door wide open for Chipotle to gain more visibility in the fast food market.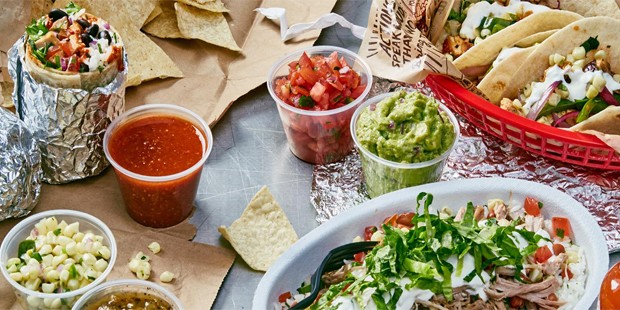 By 2008, Chipotle opened its doors to Canadian customers as the first Chipotle outside the US opened. Six years later, the biggest Chipotle Mexican Grill in the world opened in the La Defense business district in Paris, measuring around 7,000 square feet and can seat up to 150 people.
Ells resigned in 2018 and was replaced by Taco Bell CEO Brian Niccol. In 2019, the company became one of the top performers in S&P 500 under Niccol's leadership. Aside from adding more items in the Chipotle Mexican Grill menu such as quesadillas and salads, Niccol also plans to increase the restaurant's international presence by opening more branches in Canada.
With COVID-19 still raging in most parts of the country, Chipotle opened its first digital-only restaurant in Highland Falls, New York. The dining room is replaced with a waiting area and orders need to be made in advance through the Chipotle app or website.
Founder
"Focus on a few things, and do them better than anybody else." Chipotle founder Steve Ells couldn't have said it any better. A small menu yet big on taste, Chipotle has indeed become a tour-de-force in the Mexican fast-casual market.
Already having a passion for cooking at a young age, Ells enrolled at the Culinary Institute of America in New York and worked with chef Jeremiah Tower at Stars restaurant. He also guested at the NBC series America's Next Great Restaurant where he served as a judge and investor together with celebrity chefs Bobby Flay, Curtis Stone, and Lorena Garcia. He served as Chipotle's CEO from 1993 to 2009 and would remain in the company until March 2020.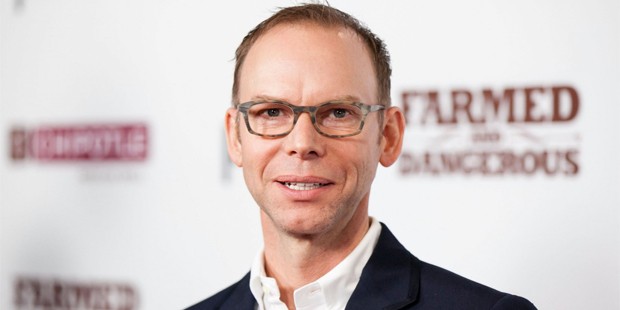 Brian Niccol would move from one Mexican restaurant to another as he was named the new CEO of Chipotle in 2018. He would be responsible for Chipotle's quick turnaround after the company was caught in a food safety scandal. Niccol worked for Taco Bell since 2011 was the company's CEO from 2015 to 2018.
Revenue
Chipotle generated $5.5 billion in 2019, its highest ever revenue totals. Except for 2016, the company has seen increasing revenues since 2006. The slight drop in 2016 ($3.9 billion compared to $4.5 billion in 2015) can be attributed to the company being entangled in a food safety controversy. After debuting with a $22 IPO, the Chipotle Mexican Grill stock is now selling at around $1,200 per share.
Competition
Chipotle Mexican Grill faces competition from the five biggest names in Mexican fast-casual dining: Taco Bell, Qdoba Mexican Eats, Moe's Southwest Grill, Baja Fresh Mexican Grill, and Rubio's Coastal Grill. All of these restaurants sell classic Mexican-inspired dishes and also gives options for customers to build their own meal.
Taco Bell is by far the biggest Mexican fast-casual restaurant in the world, operating in 7,300 locations across 30 different countries. It recently introduced a Fresco menu which provides a "healthier" alternative for customers. Cheeses or sauces are replaced with the Fresco Salsa which is a combination of tomatoes, onions, and cilantro. It is believed that Fresco-style items contain up to 50% less fat compared to Taco Bell's traditional servings. Although it mostly operates franchises, Taco Bell brand is owned by Yum Brands, the company that also owns KFC and Pizza Hut.
Qdoba Mexican Eats and Moe's Southwest Grill both have over 700 restaurants around the US. Unlike its competitors, Moe's has a more laid back and offbeat appeal in its restaurants, even selling items named after movie and TV celebrities. Qdoba is best known for its pulled pork and 5.5-inch flour tortilla while the Homewrecker Burrito is Moe's best-selling product.
Rubio's Coastal Grill began ten years earlier than Chipotle but does not have the financial muscle nor the international presence that the latter has. It went private in 2010 after merging with a subsidiary of Mill Road Capital. It operates in 200 locations and has recently added fresh fish items to its menu.
Baja Mexican Grill is another Mexican fast-casual restaurant that started in the 1990s. It underwent a complete menu and design overhaul in 2013, placing emphasis on fresh flavors. It was acquired by MTY Food Group in 2016 and operates 162 restaurants in the US, Dubai, and Singapore.
Aside from Chipotle and Rubio's Coastal Grill, all of the mentioned food companies are mostly run by franchises. Taco Bell's more than 7,000 locations are operated by at least 350 franchise organizations. As for Qdoba and Baja Fresh, more than half of its locations are also franchises.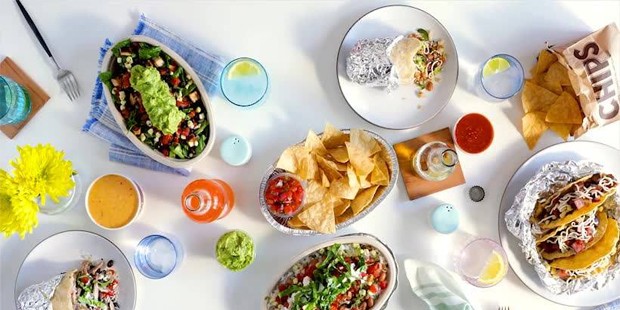 Relying heavily on quality is made what Chipotle a household today and is also proof that no matter how fast the service is or whatever perks the restaurant has, delicious high-quality food is what makes customers come back every single time.
Full Name :

Chipotle Mexican Grill
Founded :

1993
Founder :

Steve Ells
CEO :

Brian Niccol
Industry :
Sector :
Country :

USA
Website :
Want to Be Successful?
Learn Secrets from People Who Already Made It
Please enter valid Email