Monday.com SuccessStory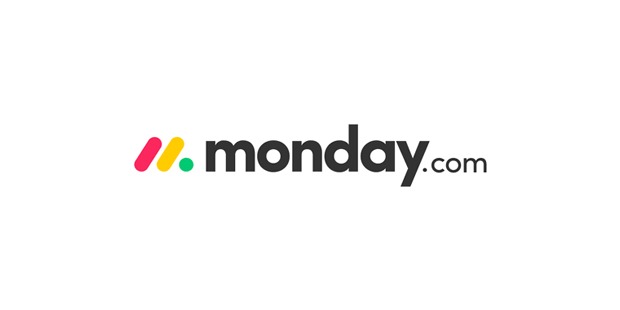 In these trying times, collaboration is needed more than ever. Monday.com provides a convenient and efficient all-in-one platform where teams can work on various tasks anytime and anywhere. And with a $1.9 billion valuation, monday.com is set to become one of the premier software in project management.
Profile
Monday.com is a technology company based in Tel Aviv, Israel. It specializes in the development of a project management tool that allows organizations to manage tasks and projects in real-time.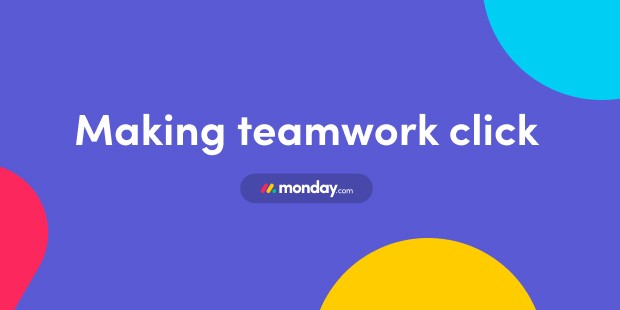 With remote work looking more likely to become the norm for both small companies and large corporations, it is important that operations remain unhampered. This is where project management tools come in and provide organizations with a platform where communication and collaboration are accomplished in a single platform.
Founded in 2012, Israel-based tech startup monday.com has become one of the leading names in project management. Compared to popular communications software such as Skype and Zoom, monday.com is more than just a messaging platform. It also enables users to track tasks, visualize progress, and share files in the cloud.
Monday.com's virtual workplace comprises around 200 templates and 30 drag-and-drop column types, perfect for users looking to customize workflows. Users can also view data in multiple ways (Kanban, Calendar, Gantt) and on multiple screens (iOS or Android). Everything done in the app, whether it be file sharing, task creation, or project monitoring, is accomplished and updated in real-time.
Monday.com may have a lot going on as a project management platform but it has proved to be a favorite among many organizations. As of today, the company has over 100,000 customers which include big names such as Uber, Adobe, Universal Studios, Costco, and General Electric. Aside from that, it recently generated $130 million in revenues and was given a $1.9 billion valuation after raising $150 million in equity funding. With these numbers, the path is now clear for monday.com to become the next big name in tech.
Founders Roy Mann and Eran Zinman have definitely built something that has the potential to grow even bigger in the future. The current pandemic has allowed companies to stretch resources through work from home setups. As long as operations will not be significantly hampered even with hundreds or even thousands of employees working remotely, companies will likely continue with these setups moving forward. With this, the importance of workplace collaboration tools such as monday.com cannot be stressed enough.
Monday.com is headquartered in Begin Road, Tel Aviv, and also operates in an office in New York, New York. The company employs around 1,000 workers in the two locations.
History
Development for monday.com began as early as 2010. Former Wix executive Roy Mann partnered with Eran Zinman who was previously working at mobile company Conduit Mobile. Two years later, monday.com's first prototype called daPulse was launched.
The app debuted monday.com's most common features such as task assignments, one-click updates, and email sending, and proved to be a big hit among customers.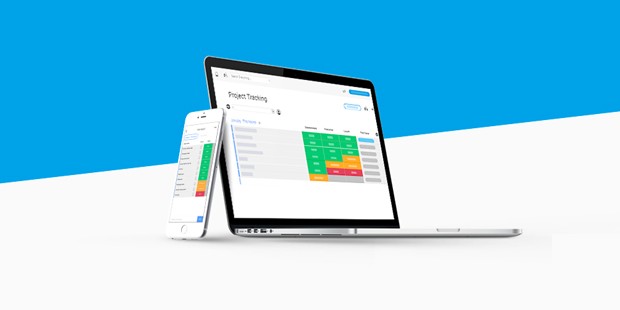 In 2016, the company obtained its first equity funding. It raised $7.6 million in a Series A funding round led by Genesis Partners with participation from Entree Capital.
In 2017, the company raised $25 million in Series B funding led by Insight Partners. Existing investors Genesis Partners and Entree Capital together with other investment firms participated in the investment. Although daPulse started to gain a steady following, customers and company employees alike did not favor the daPulse branding. Mann and Zinman then changed the company's name to "monday.com".
In 2019, the company that was formerly daPulse raised $150 million in a Series C funding round led by Sapphire Ventures. Hamilton Lane, HarbourVest Partners, ION Crossover Partners, and Vintage Investment Partners also participated in the investment round. With the investment, the company obtained a valuation of $1.9 billion.
Monday.com's stunning rise earned it recognition in the 2020 Forbes Cloud 100. It was also one of 12 Israel-based companies that made the list. Among the 12 includes DevOps software company JFrog, marketing analytics company AppsFlyer, and business analytics company Sisense.
Founders
With a market absent of any efficient task management software, tech experts Roy Mann and Eran Zinman decided to develop one instead. Mann previously worked for cloud-based web development provider Wix while Zinman worked at mobile company Conduit Mobile. Mann was also involved in the launching of two tech startups, SaveAnAlien.com and ntt.co.il.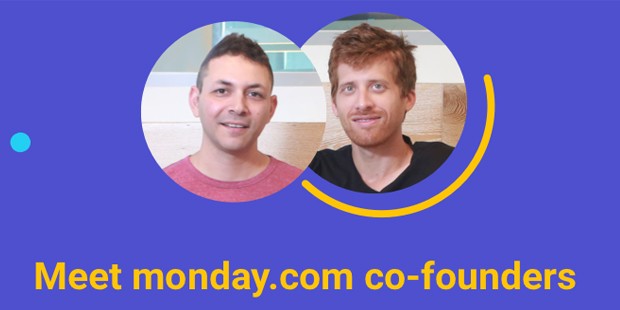 Both hail from Israel and possess Computer Science degrees. Mann is the company's Chief Executive Officer while Zinman serves as Chief Technology Officer.
Revenue
In February 2020, The Israeli startup announced that it had generated $130 million in annual recurring revenue (ARR). The company projected to generate $120 million after it received a $1.9 billion valuation in mid-2019. Monday.com revenue is expected to increase even further in 2021 as more companies are utilizing remote work setups.
Competition
When it comes to the most popular project management tool on the market, monday.com together with Asana and Trello are vying for the top spot. All three companies offer freemium services and cater to both small and medium-sized businesses (SMBs) and enterprises.
Features are identical for the three platforms. Task allocation and tracking, Gantt charts and graphs, contact and content management, discussion forums, real-time brainstorming, notifications and reminders, and team tagging are all available in monday.com, Asana, and Trello.
Since its the largest of the three companies, Monday.com provides 24/7 online support as well as webinars and video tutorials. But Asana and Trello's lack of round-the-clock customer service is compensated with more integrations to third-party applications such as Google Drive, Microsoft Office, Mailchimp, and Jira, among many others.
In terms of pricing, Trello has the most affordable rates (free for a basic plan, $9.99/month for a business plan, and $20.83/month for an enterprise plan). Asana's basic plan is also free but its premium plan costs $10/month while pricing for an enterprise plan will depend on the size and business needs of the company. Monday.com pricing on the other hand is the more expensive of the three. The basic plan starts at $25/month while pro and enterprise plans are priced at $59/month and $118/month respectively.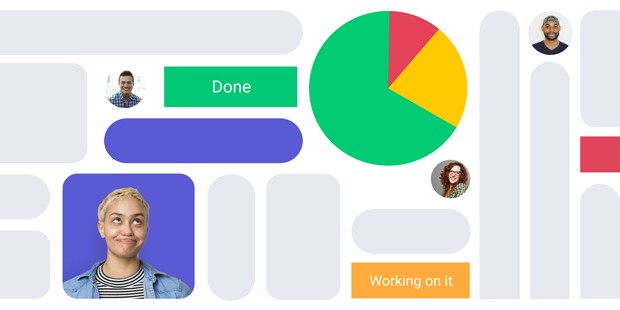 There is no denying Monday.com's early success story. But the software startup looks to build on its impressive start, with Mann and Zinmann even making claims that the Mondays will soon be attributed to their company and not the dreaded day that starts the workweek.
Full Name :

Monday.com
Founded :

2012
Founder :

Roy Mann and Eran Zinman
CEO :

Roy Mann
Industry :
Sector :
Country :

Israel
Website :
Want to Be Successful?
Learn Secrets from People Who Already Made It
Please enter valid Email