Didi Chuxing SuccessStory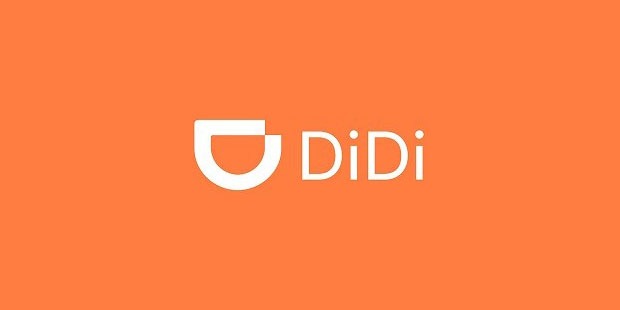 Ride-hailing apps have taken the global transport sector by storm over the past few years. Unfortunately, their massive growth have been severely hampered by the onslaught of COVID-19. With economies now slowly recovering from the pandemic, ride-hailing apps are poised to make a comeback. One company that looks to continue its stellar trajectory is China-based Didi Chuxing which is also set to go public in 2021.
Profile
Didi Chuxing Inc. (DiDi) is a ride-hailing company based in Beijing, China. It provides numerous hailing services including cabs, private cars, car rentals, buses, and chauffeurs. Didi also provides delivery and bike-sharing services.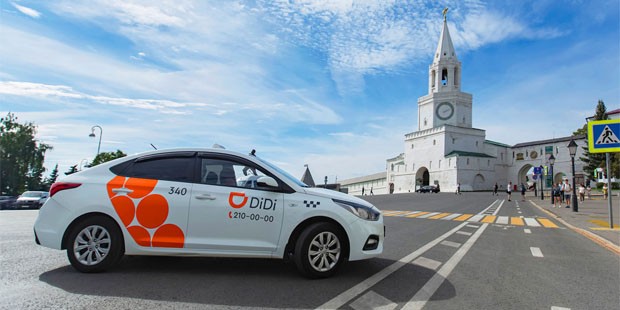 Ever since US-based Uber made its way to the global market, numerous companies have taken advantage of ride-hailing technology. It was also a lucrative business— people were embracing the technology and were willing to pay a small premium just to avail of these ride-hailing services. The convenience that these hailing apps brought were also major selling points for passengers who can simply book a cab from the comfort of their own homes and be dropped off to any location within the area or city.
Data has revealed that the ride-hailing market share was valued at $50.4 billion in 2018 and is even projected to grow to $120.2 billion by 2024. These numbers are likely to take a dip due to COVID-19, but it doesn't remove the fact that the future is indeed bright for the industry as a whole. China's Didi Chuxing is set to capitalize on this bright market outlook. Founded in 2012, Didi is has amassed more than 550 million users spread across eight countries in Latin America, Australia, and Japan. Didi has also signed up 31 million drivers. As the numbers show, Didi isn't only big on its home soil but it has become the world's largest ride-hailing company.
Co-founders Cheng Wei, Bo Zhang, and Wu Rui initially started Didi as a stand-alone cab-hailing app, but as demand increased so did the services. Users were now able to book private cars and busses and were also able to rent out vehicles on an hourly or daily basis. Additionally, it also introduced bike-sharing where individuals can rent out bicycles instead of cars. Didi recently launched its delivery service in 21 cities across China to offset the significant losses incurred during the pandemic. Customers can order food and groceries to be delivered to their doorstep via the Didi Chuxing app.
With 2019 revenues generated at no less than $9 billion, Didi Chuxing is primed for a strong IPO once it enters the Hong Kong Stock Exchange in the first half of 2021. It also recently raised $500 million to fund research and development for its self-driving cars. The massive investment marks the largest ever funding in China's autonomous driving sector.
Didi Chuxing is headquartered in Dongbeiwang Road, Beijing, and also operates an office in California, USA. The company employs over 13,000 workers in its two locations.
History
Didi Chuxing was founded in 2012 by entrepreneurs Cheng Wei, Bo Zhang, and Wu Rui. Cheng previously worked at Alibaba while Bo worked at Baidu. The company initially started as Didi Dache.
In 2015, Didi Dache merged with Kuaidi Dache to compete with other ride-hailing platforms Yidao Yongche and Uber, which had entered the Chinese market a year prior. The merger also resulted in the company being rebranded to Didi Kuaidi. By September, Didi Kuaidi had already obtained around 90% market share of the private car and taxi services in the country. The company would again undergo a rebranding, changing its name to what it would become known today: Didi Chuxing or simply "DiDi".
In 2016, the company acquired Uber China for $35 billion. The deal included Uber acquiring 5.89% in DiDi with preferred equity interest and DiDi also acquiring a minority equity interest in Uber.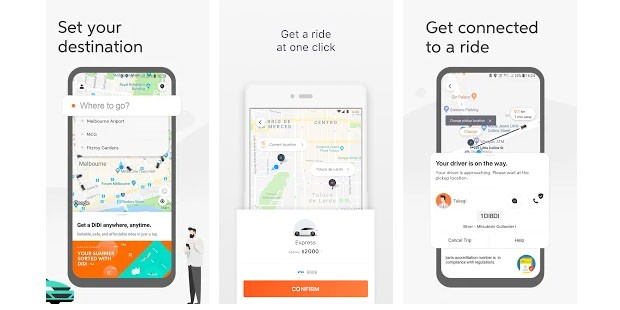 In 2017, the company raised a total of $9.5 billion in equity funding to support its global expansion strategy and further develop its artificial intelligence technologies.
In 2018, the DiDi app incorporated a new bike-sharing platform where users can rent e-bicycles on an hourly basis. In the same year, the company had expanded to eight countries including Brazil where it acquired ride-hailing app 99. Didi Chuxing valuation also grew to $56 billion after the company raised $500 million from U.S. travel firm Booking Holdings.
In 2020, Japan-based SoftBank invested $500 million in DiDi's self-driving unit. DiDi had been developing technology for its driverless cars for around three to five years. In July, the pilot program was launched in Shanghai.
Founders
Cheng Wei is Didi Chuxing's Chief Executive Officer while Bo Zhang is the company's Chief Technology Officer. Wu Rui acts as one of the company's board directors.
Cheng graduated from the Beijing University of Chemical Technology before working at Alibaba Group for four years. Starting out as a sales manager, he was eventually promoted as a regional manager for Alipay. On the other hand, Bo obtained a Master's degree from the University of the Chinese Academy of Sciences (UCAS) before working as a tech manager for Baidu for three years.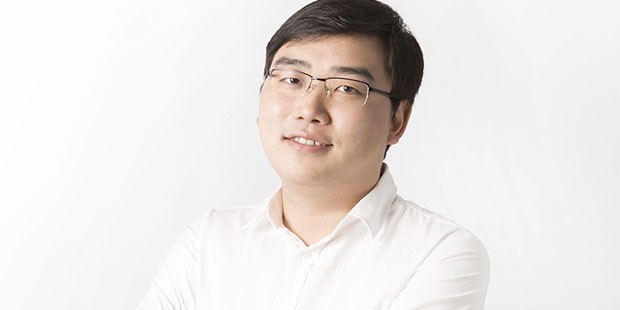 According to a recent interview, Cheng is confident of the company's growth in China and abroad, also highlighting its "go-global" strategy as the company continues to expand to more countries in Europe and Latin America.
Jean Liu (Liu Qing) is Didi Chuxing's current President. She led the merger talks between Didi Dache and Kuaidi Dache and also played an integral role in the company's rebranding process. She has an honorary Doctor of Commercial Science degree from New York University and was also recognized in Time magazine's 100 Most Influential People of 2017.
Revenue
Didi Chuxing has not reported recent revenue numbers but it is estimated that the company generates a revenue multiple of around 7.5x based on its 2018 $56 billion valuation. A Didi Chuxing IPO was also discussed as early as 2019 but the company postponed it until two years later.
Competition
In China, Didi Chuxing controls 90% of the ride hailing market. Around 24 million rides are booked on the Didi driver app every day. Despite DiDi's dominance, it still faces competition from a few providers, namely Meituan and AutoNavi.
Founded in 2001, AutoNavi is a digital mapping and location-based services provider based in Beijing. It operates Gaode, one of China's most popular map apps used by over 40 million users. AutoNavi, which was acquired by the Jack Ma-run Alibaba Group in 2014, also provides mapping data for Apple Maps.
Meituan, formerly Meituan Dianping, is an online shopping platform also based in Beijing. Meituan provides a variety of Internet services including hotel booking and food delivery. It recently launched a ride hailing app which has now expanded to over 15 cities including Suzhou, Hangzhou, Ningbo, and Shenzhen. Meituan debuted on the Hong Kong Stock Exchange in September 2018, raising $4.2 billion from an IPO of HK$69 per share.
Uber China, operated by the U.S.'s largest ride-hailing app Uber, was acquired by DiDi in 2016. Uber was officially launched in China in 2014 but failed to capture DiDi's already massive market share.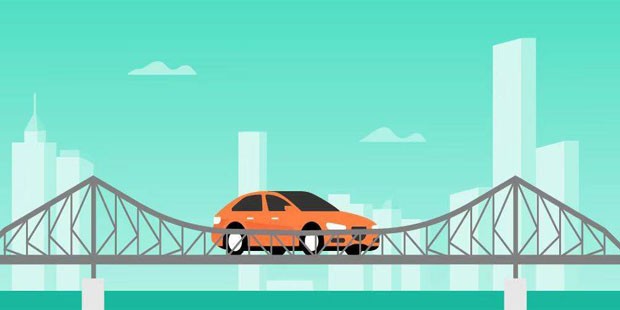 As of today, no other company can touch Didi Chuxing when it comes to ride-hailing and ride-sharing services. But the company isn't finished with its expansion goals as it seeks to further improve its other offerings most especially its self-driving taxis. With this, Didi is definitely set for a huge splash once it finally debuts in the Hong Kong stock market.
Full Name :

Didi Chuxing
Founded :

2012
Founder :

and Wu Rui
CEO :

Cheng Wei
Industry :
Sector :
Country :
Website :
Want to Be Successful?
Learn Secrets from People Who Already Made It
Please enter valid Email