7 Most Expensive Subscription Boxes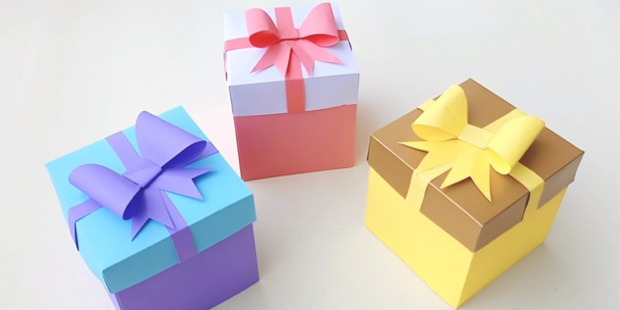 Subscription boxes have become a popular trend in the consumer market in recent years. The convenience that these subscription boxes bring has attracted millions of customers who now prefer paying for monthly subscription costs rather than going to stores and purchasing the products they want. These boxes may be very convenient but they can be very pricey depending on the product. Here are the seven most expensive subscription boxes:
1. GQ Best Stuff Box - $50 Per Quarter
GQ is the definitive men's magazine, so it's not surprising it also has its own subscription box for guys who want to achieve a clean yet fashionable look. Also called the GQ Magazine Best Stuff Box, this subscription box costs $50 per quarter which contains seasonal products best fit for the four seasons. A yearly subscription box of $190 is available for customers who want to avail of GQ's products the whole year-round.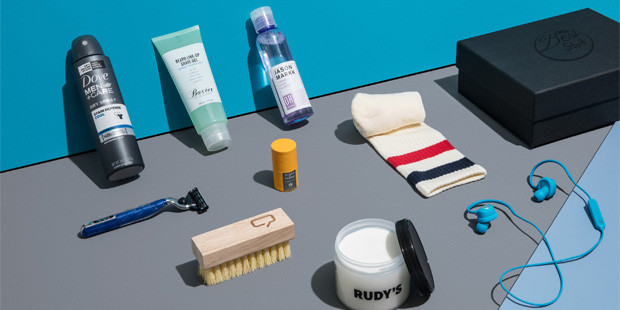 Every seasonal Best Stuff Box comes with a soap bar, facial mask, toothpaste, beard lotion, and sneaker wipes. Special items such as clothes and fashion accessories are also added depending on the season. For its 2021 spring box, GQ added Richer Poorer fleece sweatpants tailor-fit for the subscriber's actual size. Every item in these subscription boxes for men is selected by the magazine's editors but can also be purchased separately in the GQ or Conde Nast online store.
2. The Detox Market Detox Box - $55 Per Month
The Detox Market is one the premier beauty marketplaces in the United States offering numerous products including vegan and organic skincare, makeup, and cosmetics. One of its offerings to loyal customers is The Detox Box skincare box which comes at $55 per month. Subscribers to these beauty subscription boxes can also go with cheaper 3-month plans at $45 per box or 6-month plans at $40 per box. Every box comes with a variety of beauty essentials worth at least $90 as well as a product from the company's featured brand of the month.
The Detox Market was founded in 2010 and its organic skincare box review has mostly been positive. Popular organic brands such as W3ll People, Aether Beauty, 100% Pure, and Meow Meow Tweet are all available in the Detox Market's multiple locations including Los Angeles and New York.
3. Beauty Heroes - $59 Per Month
Beauty Heroes is another skincare and cosmetics company offering one of the more popular subscription boxes today. Each beauty box comes with two products, a larger "hero" product and a deluxe sample "sidekick" product from a beauty brand. Prices are set at $59 per month and customers within the United States won't have to spend for shipping costs. For international customers, they will have to spend an additional $12 to $19 depending on the location.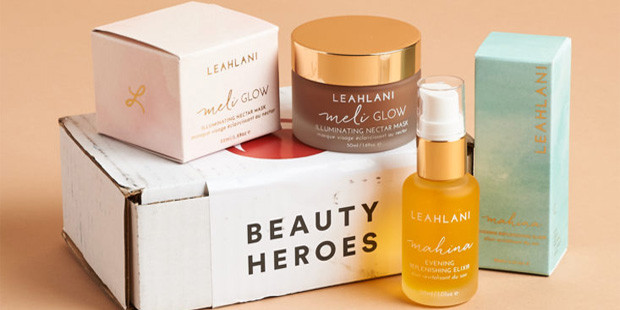 Beauty Heroes has a partnership with over a dozen brands although customers cannot choose which product will be included in their subscription box. Nonetheless, customers can avail of discounts from Beauty Hero boxes and can also purchase products from the company's online store if they opt to purchase the items separately.
4. The Crafter's Box - $65 Per Month
There is no better subscription box for artisans and creative minds than the monthly box offered by The Crafter's Box. Costing $65 per month, The Crafter's Box comes with numerous art materials that customers can use to make the most visually aesthetic of designs. According to the company, only high-end materials are placed in each box which is also accompanied by a video tutorial on how to create specific designs.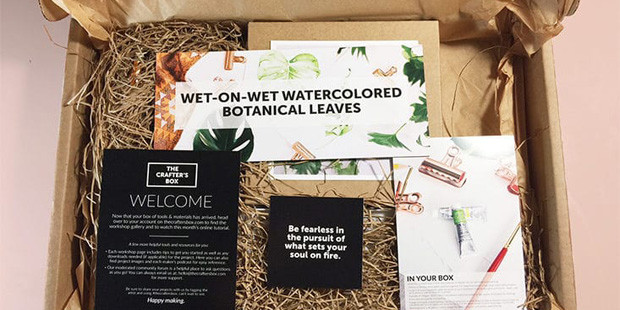 With the Coronavirus forcing most people to stay inside their homes, The Crafter's Box monthly subscription boxes became a favorite among families looking for fun and exciting bonding activities. The company also offers various artisan workshops including leather tanning, modern quilting, heddle weaving, and soap making, among many others.
5. Vices Luxury Box - $130 Per Month
The luxury box from Vices is one of the more popular luxury subscription companies around and it doesn't disappoint in providing customers with some high-quality items. Costing $130 per month, the Vices Luxury Box comes with an assortment of top-shelf wine and spirits, gourmet food items, luxury tools, and electronic gadgets, among others.
Although Vices comes with a standard monthly plan, they also offer 3-month, 6-month, and 12-month plans with the 12-month plan costing the cheapest at $100 per box. Customers can also personalize their own Vices box, choosing from popular luxury brands such as Equinox, Lalique, Urbani Truffles, Breville, Riedel, among others. Each monthly box also comes with a special item being featured by Vices on that specific month.
6. OuiPlease French Luxury Box - $150 Bi-Monthly
Not to be outdone when it comes to luxury gift boxes, OuiPlease also offers special subscription boxes that contain items from a dozen French brands including 1951 Maison Francaise, Maradji, Les Nereides, Terre de Mars, and Codage Paris. For $150, customers can experience a little bit of the French lifestyle as they receive an OuiPlease box every other month. Customers can also customize their subscription boxes without having to spend for any other costs including shipping which is free for U.S. customers.
Texas-based OuiPlease was founded in 2014 and is the only company in the United States offering French items through subscription boxes. The company has been recognized by Forbes, Harper's Bazaar, and Buzzfeed.
7. Rent the Runway - $30 to $199 Per Month
New-York based Rent in the Runway currently sells the most expensive subscription boxes. Although customers can avail of $30 boxes, prices can easily soar to $199 per month depending on the products they choose. As the name of the company suggests, customers can rent designer clothes (high fashion, casual, athletic, and maternity clothes), accessories, jewelry which will be delivered to their doorsteps every month. With Rent the Runway's personalized plan, customers get access to dozens of designer brands including Gucci, Badgley Mischka, Adidas, Coach, and Kate Spade New York.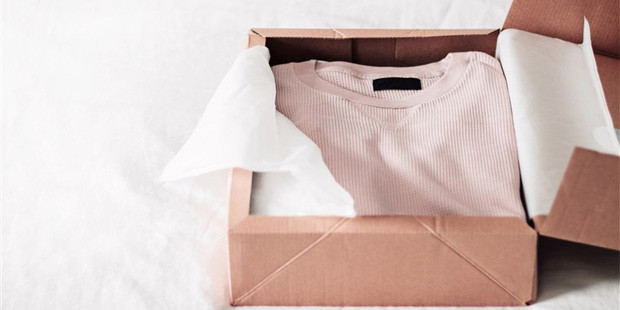 Although customers will be renting pre-loved items, Rent the Runway assures that every item (particularly clothes) arrives in excellent condition. The company also handles the dry-cleaning so customers won't have to spend additional costs on the cleaning themselves.
Subscription boxes are most likely here to say. And although most people consider some boxes to be very pricey, there are also people that will likely spend an extra hundred dollars just to get their favorite items every month.
Want to Be Successful?
Learn Secrets from People Who Already Made It
Please enter valid Email