5 Most Expensive Pasta Dishes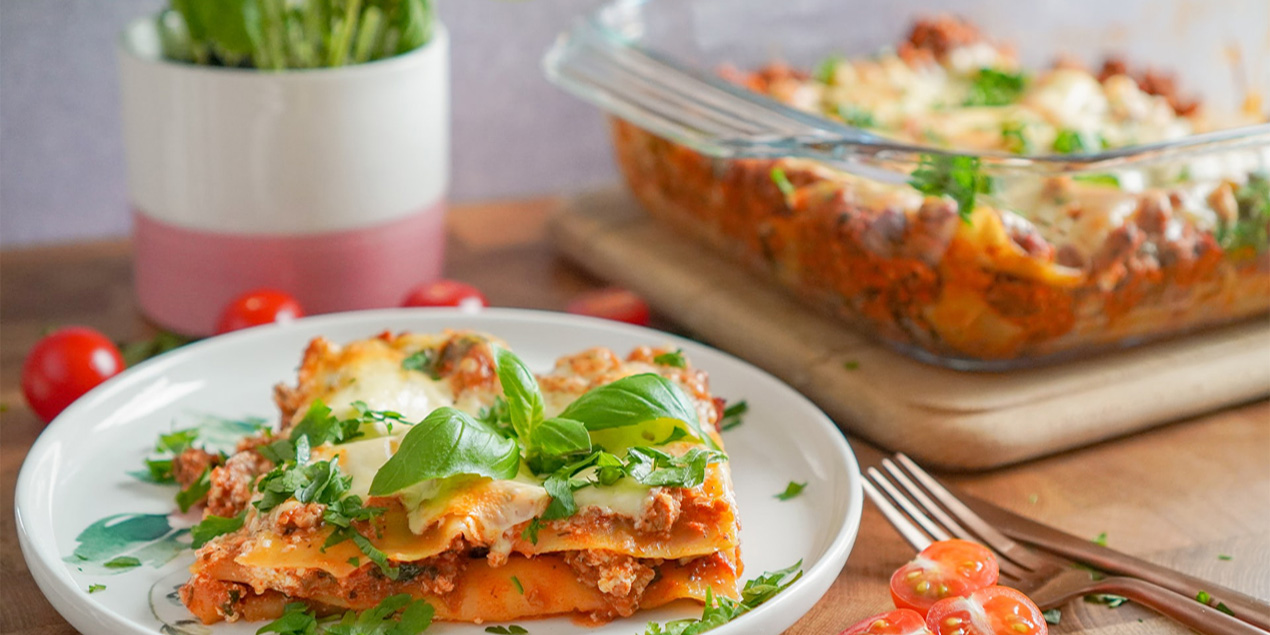 With National Lasagna Day fast approaching, it's time to celebrate not just lasagna but the entire pasta catalog in general. Although there is no specific information on where pasta exactly came from, it's safe to say that the numerous pasta dishes prepared from all over the world are also loved by millions of people. Aside from the rich and creamy taste, a fairly affordable price tag is another factor that has made pasta a highly popular dish. But not every restaurant prices their food the same. Here are the five most expensive pasta dishes ever sold:
1. Bice Tagliolini Pasta with Lobster & Truffles - $2,000
New York City restaurant Bice is selling the most expensive pasta dish costing a massive $2,000. The dish is made with homemade tagliolini pasta and topped with black truffles and two pounds of fresh lobster. The dish is then served in a gold leaf plate designed by fashion icon Gianni Versace and served together with fried calamari, a portion of veal, chocolate mousse, and gratuity. Customers can even bring home the plate which is valued at around $350.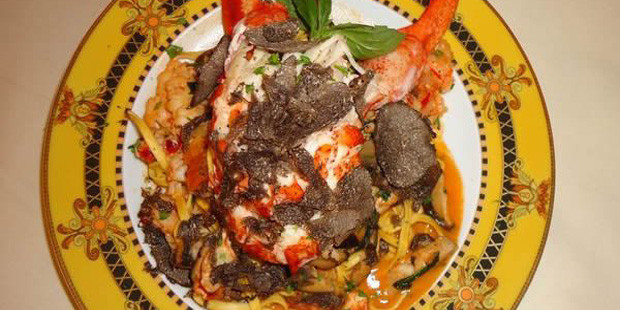 Officially known as Bice Cucina New York, the restaurant is only one of the multiple locations under the Bice Group which operates in nearly a dozen cities including Milan, Miami, Naples, Shanghai, and Dubai, among others. The restaurant also serves classic Northern Italian pasta dishes such as ravioli marsala, ossobuco, and pappardelle al telefono.
2. Quince Agnolotti Verdi - $298
Upscale San Francisco dining spot Quince serves an expensive pasta dish as part of its daily tasting menu costing $298. The said dish is agnolotti verdi which is green pasta cut into small rectangular shapes and filled with ricotta cheese. Each pasta filling is then steamed and served in a butter and cheese sauce.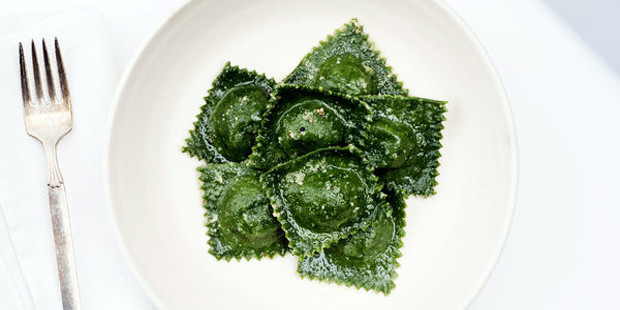 Customers looking to taste this classic Italian dish from the popular restaurant will also be treated with other expensive Italian dishes such as Fresh Run farm sunchoke with pomegranate and Castelmagno cheese, and wild turbot with savoy cabbage and farro, among many others. The restaurant's tasting menu changes nightly but the mentioned dishes, including agnolotti verdi, are a mainstay on most nights due to their popularity with customers. Opened in 2003, Quince is founded by Chef Michael Tusk and is a holder of three Michelin stars, with the third star awarded in 2017.
3. Valentino Uovo al Tartufo - $295
Although Valentino has long closed its doors to customers, it will still be remembered as one of the most iconic Italian restaurants in Los Angeles. It will also be remembered as the restaurant that served one of the most expensive luxury pasta dishes in the world: the uovo al tartufo costing $295. It should be noted that uovo al tartufo alone doesn't cost $295 as the price also includes five other courses as part of the restaurant's white truffle tasting menu. Since it's part of a tasting menu, customers are not able to order the said dish alone.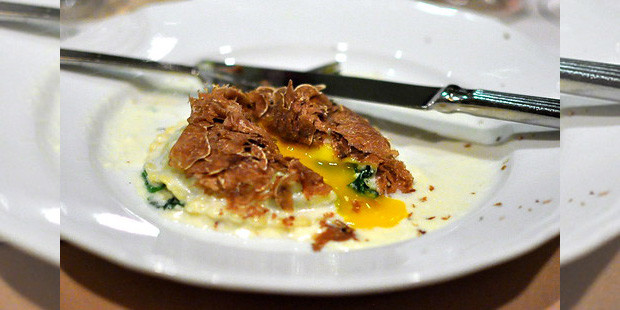 Valentino's own version of uovo al tartufo doesn't stray too much from the classic Italian recipe as it's made from classic egg yolk-filled ravioli finished with buttercream and truffles. Much like the other fancy pasta dishes on the list, a generous serving of truffles is mostly the reason for the expensive price tag with the uovo al tartufo only served during the restaurant's annual white truffle tasting. The restaurant's owner Piero Selvaggio shut down Valentino in 2018 after deciding to open another Italian restaurant in Los Angeles. Originally opened in 1972, Valentino was serving customers in Santa Monica's Pico Boulevard for over four decades.
4. Nello Tagliolini with Butter & White Truffle - $275
Another Italian restaurant in New York is also serving a pricey pasta dish that will set customers back nearly $300. Nello, located in the posh stretch of Madison Avenue, has an off-menu item that it sells to customers for $275. But there's a catch, customers ordering the dish are not given the price tag until they finish consuming it. Although some consider it a rip-off, many have embraced Nello's not-so-secret dish and are willing to pay for it no matter what the cost.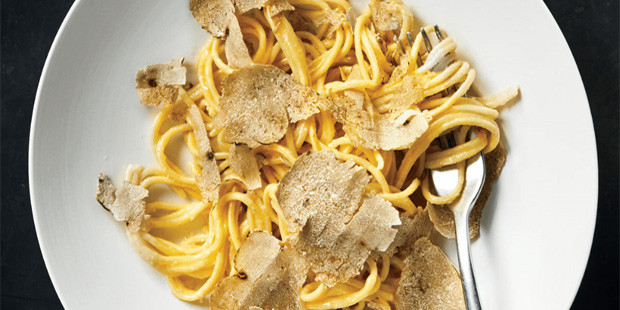 As for the dish itself, it's made with fresh tagliolini pasta, butter sauce, and white truffles with more shavings of truffle topped on the dish upon serving. Another reason why the dish is expensive is that it's only mostly served during truffle season where the luxurious ingredient is harvested aplenty. At this time, Nello also serves a black truffle pasta costing $150.
5. Portofino Diamond and Gold Lasagna - $100
Although it doesn't cost as much as the other pasta dishes on the list, the diamond and gold lasagna from the Portofino restaurant inside Las Vegas' The Mirage hotel is still pricey costing $100. The dish takes its name from the white diamond truffles and 23 karat edible gold leaf flakes sprinkled on top of the lasagna, but these luxurious ingredients alone aren't the only reasons why the dish carries an eye-opening price tag.
The layers of pasta are stuffed with porcini mushrooms, prosciutto di parma and iberico ham, 24-month-aged parmigiano-reggiano, buffalo mozzarella, and Kobe Bolognese. Aside from the truffles and gold flakes, the lasagna is also topped with "foiefredo" sauce which is an Alfredo sauce mixed with foie grass. Luxury food eaters may no longer see this luxurious dish again as it wasn't only made available for a limited period, but the restaurant itself closed down in 2017.
Final Thoughts
Whatever form it takes, whether it be lasagna, spaghetti, or ravioli (just to name a few), pasta is a beloved dish by people of all ages. It's also fairly affordable with most high-end restaurants pricing it just enough for regular customers to afford. But not every restaurant is pricing it just right as evident with the five restaurants listed above. Bice's $2,000 tagliolini pasta may already be a deal-breaker for most pasta lovers, but it won't be surprising if someone sells a similar costing, if not a more expensive dish, in the foreseeable future.
Want to Be Successful?
Learn Secrets from People Who Already Made It
Please enter valid Email