Most Expensive Cities to Live in Australia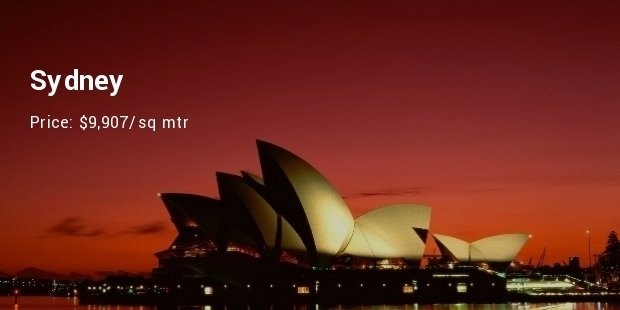 Australia is fast on track to becoming one of the best countries to live in, in terms of natural beauty, safety from natural disasters and quality of life. This is one of the best self-sustainable countries in the world with a minimum of import and maximum of export. Australia is also considered to be one of the most diverse countries culturally.
However recent research shows that some of the cities in Australia are fast becoming one of the most expensive in the world in terms of cost-of-living. Here's a list of the most expensive cities to live in Australia in terms of real estate.
1. Sydney ($ 9,907/sq mtr)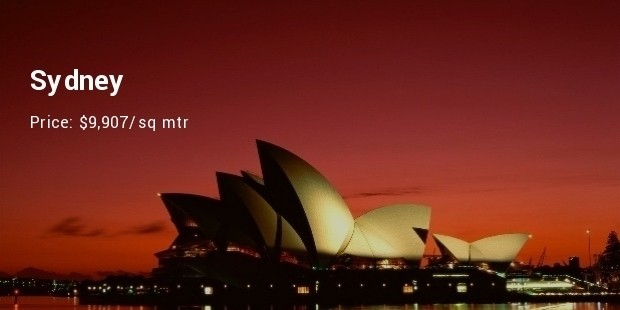 Ranking 1st in Australia and 11th in the world, Sydney is the most expensive of the Australian cities to live in. The average monthly disposable salary is around $3,240 while the cost of basic necessities in Sydney is also highest in Australia.
2. Melbourne ($ 5,846/sq mtr)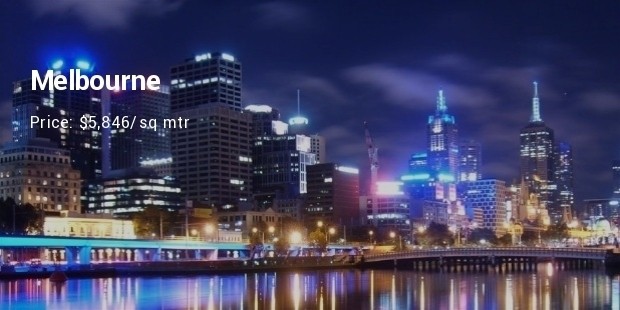 Melbourne ranks 2nd with property prices ranging above $1,152 for renting a 1BHK apartment in the city centre. The average monthly disposable salary after taxes is around $3,050 while the annual mortgage rate on average is around 4.99%.
3. Perth ($ 5,652/sq mtr)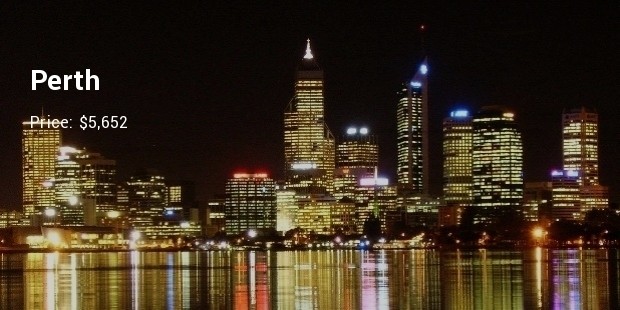 Perth ranks 3rd in the expensive list of Australian cities, with the rental rates of properties being around $1,022 for a 1BHK apartment. The average monthly disposable salary is around $2,960 with an annual mortgage rate of around 4.65%.
4. Brisbane ($ 4,996/sq mtr)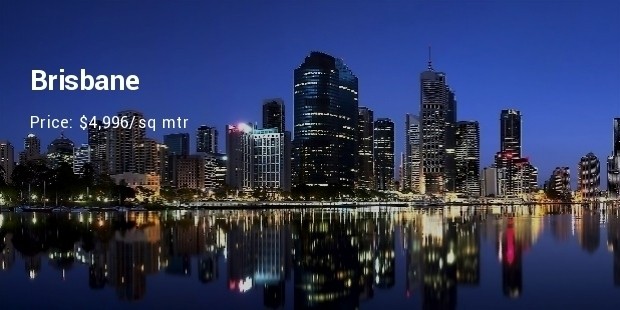 Brisbane comes in at 4th with an average 1BHK rent coming up to $943 for a month. The average monthly disposable salary in Brisbane comes to around $3,074 with an annual average mortgage rate of around 4.81%.
5. Adelaide ($ 3,844/sq mtr)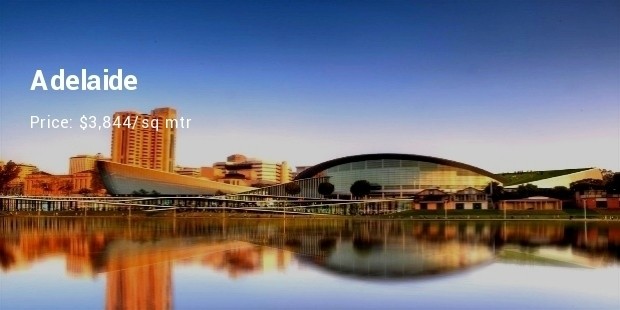 6. Canberra ($ 3,100/sq mtr)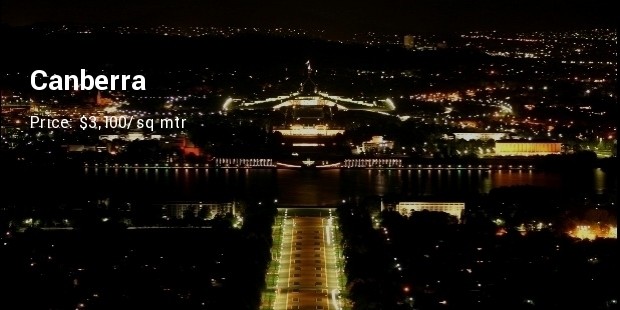 7. Gold Coast ($ 2,880/sq mtr)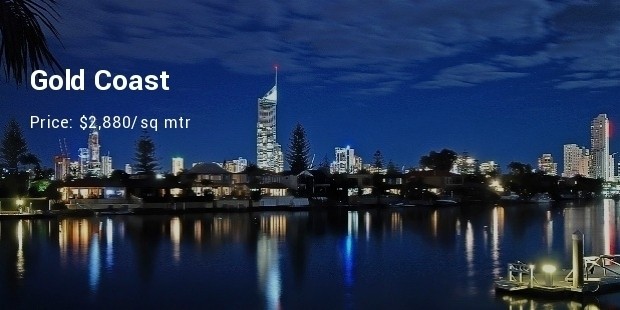 8. Hobart ($ 2,850/sq mtr)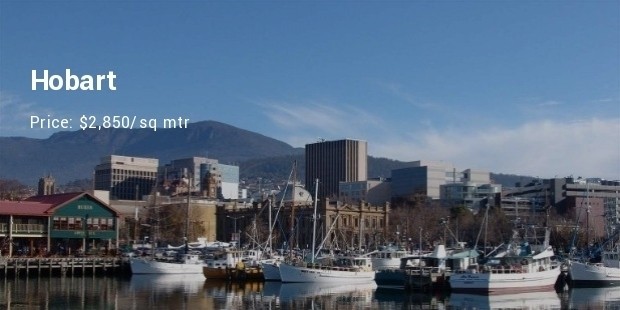 9. Sunshine Coast ($ 2,527/sq mtr)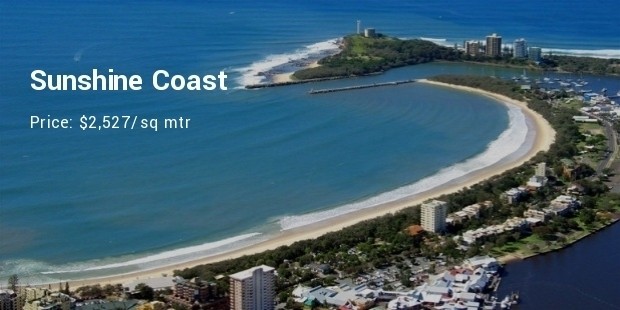 Australia is truly a wonderful country to live in being large and diverse in geography as well as culturally. Although the cost of living may seem steep the average salary comparison is high enough to compensate for its expensiveness.
Want to Be Successful?
Learn Secrets from People Who Already Made It
Please enter valid Email