Most Expensive Nail Polishes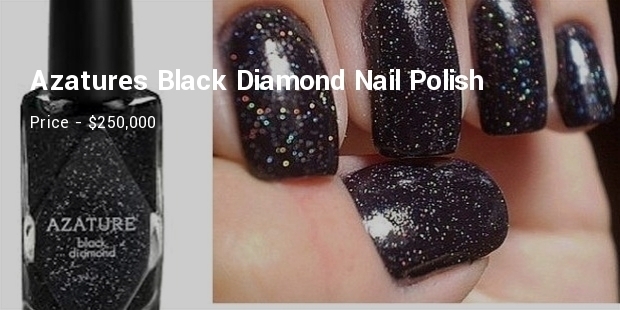 Being a fashionista is not an easy job but somebody has to do it. Looking your best from head to toe requires lot of effort and élan to carry yourself gracefully all through the day.
Besides your hair and makeup, nail polishes form an integral part of your makeup regime and can make your hands look beautiful. But is spending too much on a nail paint worth enough? But how much is too much for a nail paint? Let check these world's most expensive Nail Polishes.
1. Azatures Black Diamond Nail Polish : Price - $250,000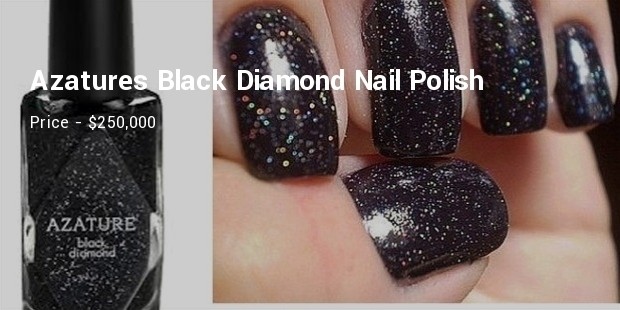 This is the most expensive nail polish in the world owing to its whopping price tag which comes with 267 carats of black diamonds infused in it. This one is also known as the 'Black Diamond King'.
2. Gold Rush Couture by Models Own : Price - $130,000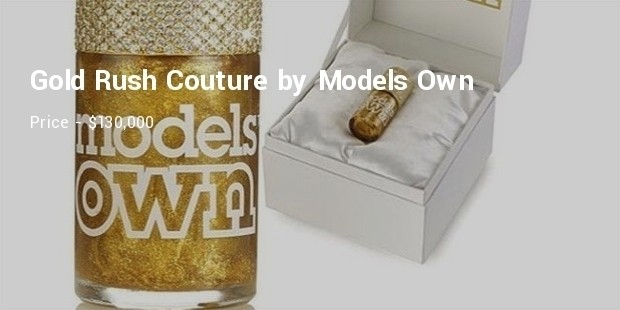 This comes second in line and has a cover made of solid gold with 1,118 crystal diamonds studded in it. The lacquer doesn't have gold in it but this is a smart investment. After you finish the polish, keep the diamond studded bottle as one of your prized possessions.
3. I Do by Elle Cosmetics : Price - $55,000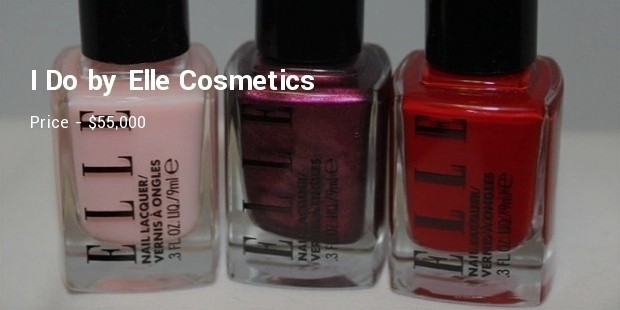 Combined efforts of Allure magazine, Platinum Guild International, Johnson Matthey a British Platinum supplier and Elle Cosmetics, this nail polish is made of platinum powder and was launched in 2005 in Vegas.
4. Iced Manicure : Price - $51,000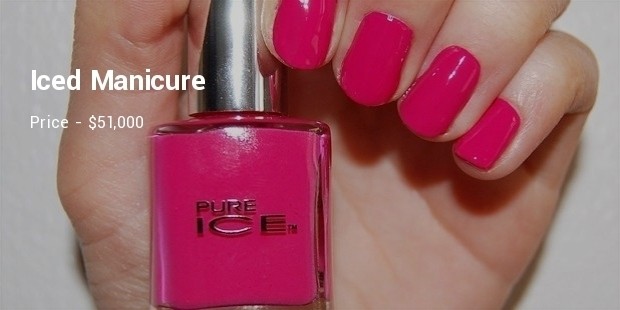 Created by Cherish Angual, this nail paint has 10 Carats of diamonds, and is the costliest and luxurious French manicure treatment.
5. Chanel Limited Edition Paris Moscou Polish : Price - $9,994.50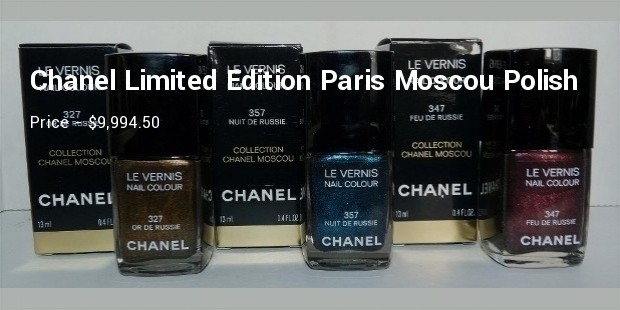 6. Red Carpet Manicure Amor 24 Gel Polish : Price - $5000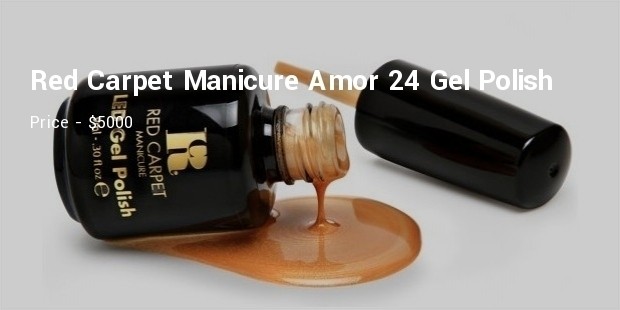 7. An Evening to Remember by Red Carpet Manicure : Price - $1000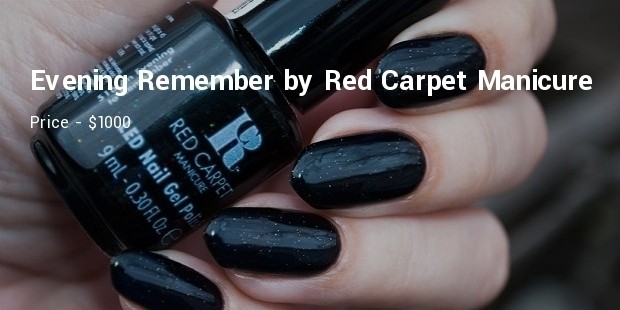 8. OPI Black Spotted Limited Edition Polish : Price - $70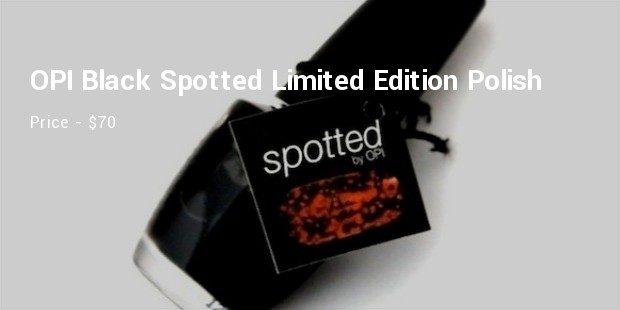 9. Serge Luten Faux Semblant Nail Lacquer : Price - $65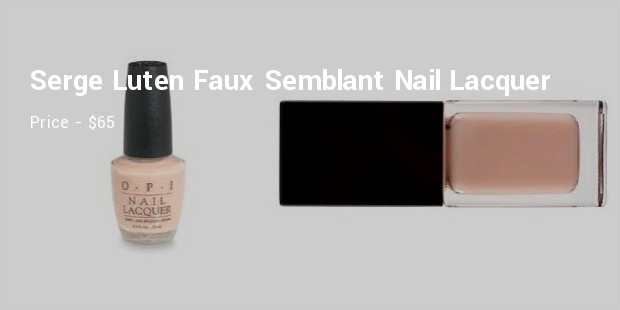 10. Christian Louboutin Nail Polish : Price - $50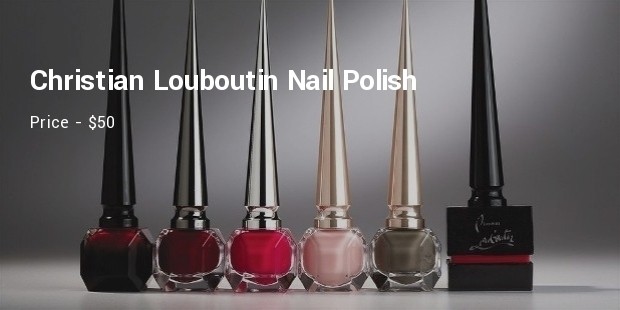 Which one is on you next shopping list. Own one of these and make a fashion statement among your friends.
Want to Be Successful?
Learn Secrets from People Who Already Made It
Please enter valid Email