40 Michael Jordan Quotes That Will Boost Your Self Confidence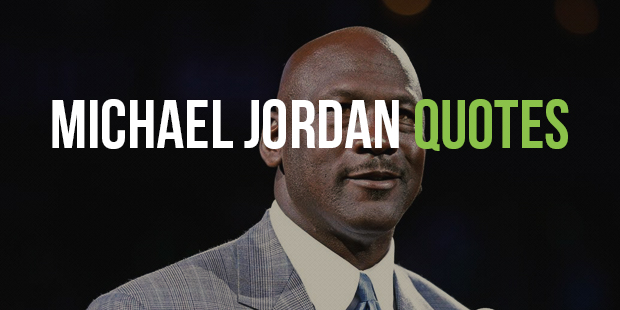 Michael Jordan is known not only for his prowess in the basketball court, but also for his 'never say die' attitude. He gave life his best shot.
To learn to succeed, you must first learn to fail
To be successful you have to be selfish, or else you never achieve. And once you get to your highest level, then you have to be unselfish. Stay reachable. Stay in touch. Don't isolate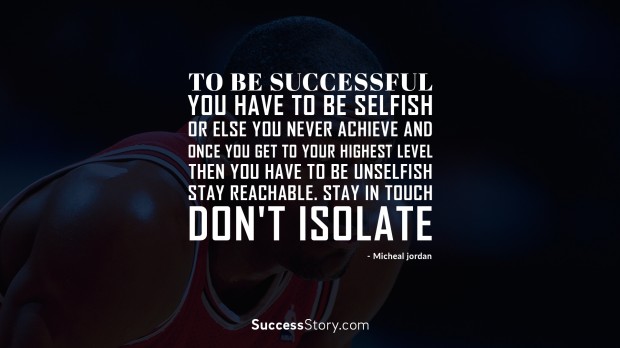 Talent wins games, but teamwork and intelligence wins championships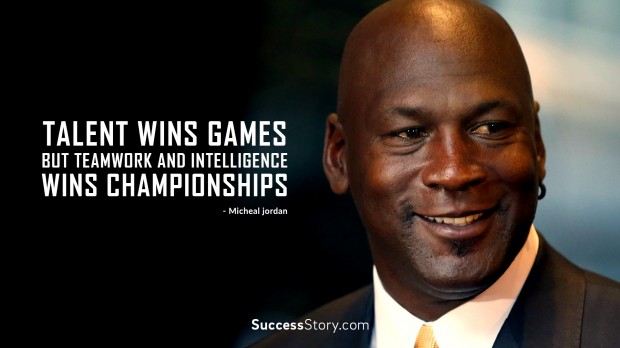 Sometimes you need to get hit in the head to realize that you're in a fight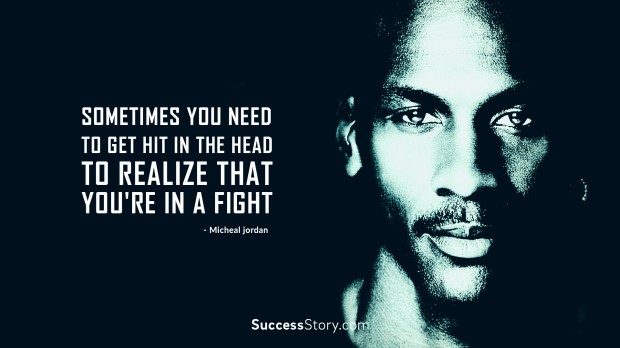 Once I made a decision, I never thought about it again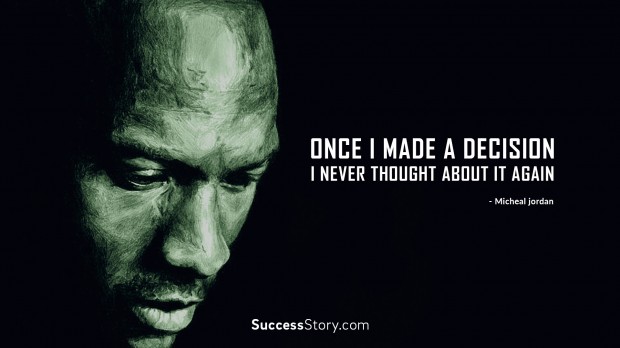 Never say never, because limits, like fears, are often just an illusion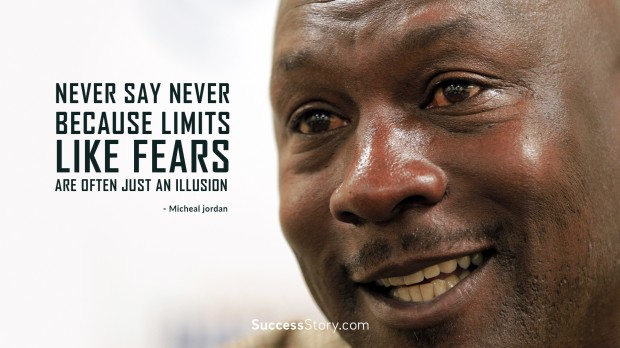 My attitude is that if you push me towards something that you think is a weakness, then I will turn that perceived weakness into a strength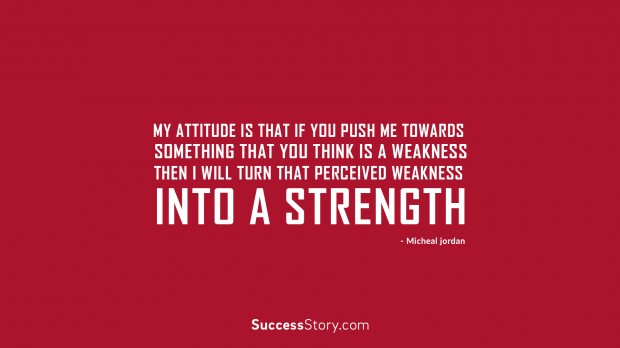 My father used to say that it's never too late to do anything you wanted to do. And he said, 'You never know what you can accomplish until you try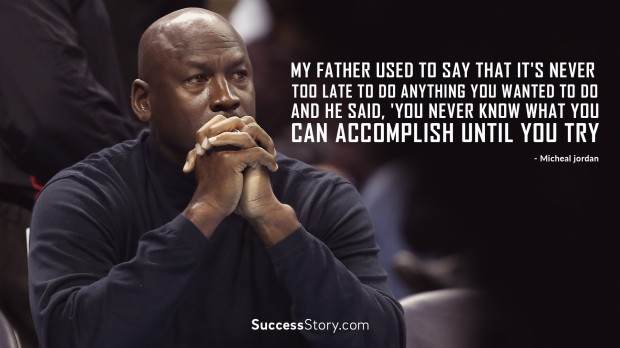 Make It Happen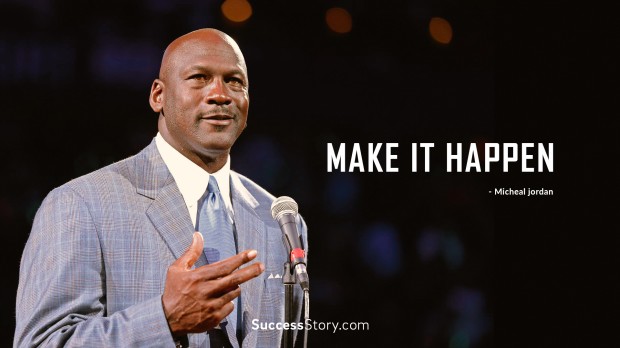 I've never been afraid to fail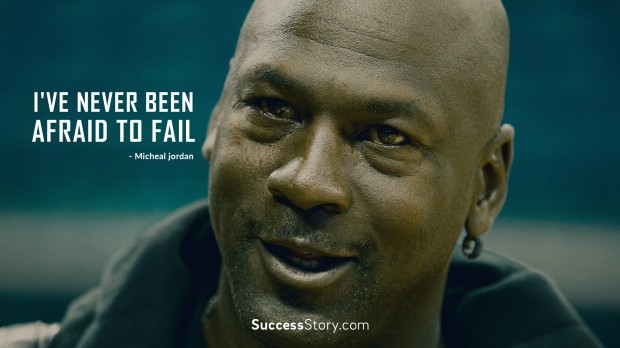 If you quit ONCE it becomes a habit.Never quit!!!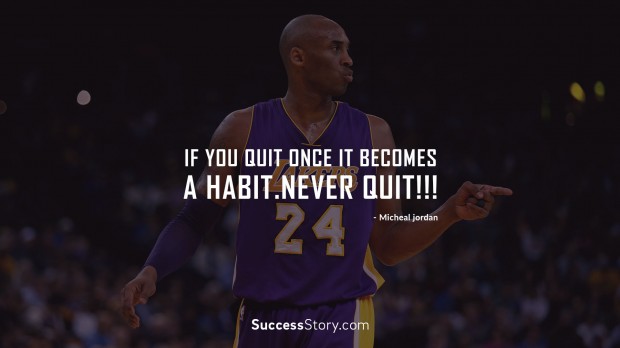 If you put forth the effort, good things will be bestowed upon you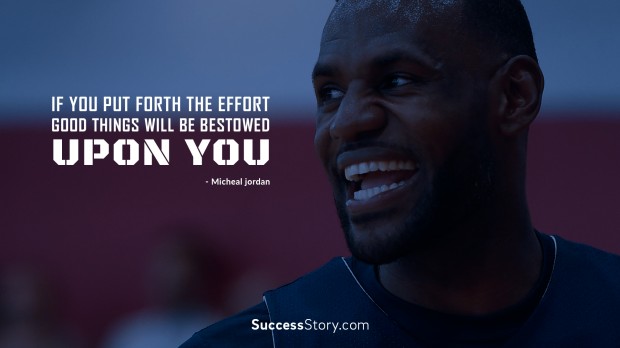 If you do the work you get rewarded. There are no shortcuts in life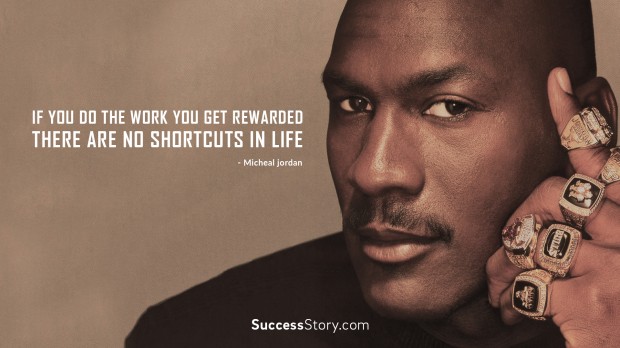 I play to win, whether during practice or a real game. And I will not let anything get in the way of me and my competitive enthusiasm to win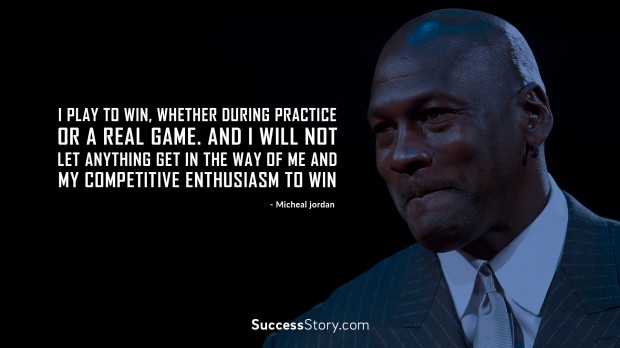 I never looked at the consequences of missing a big shot… when you think about the cosequences you always think of negative result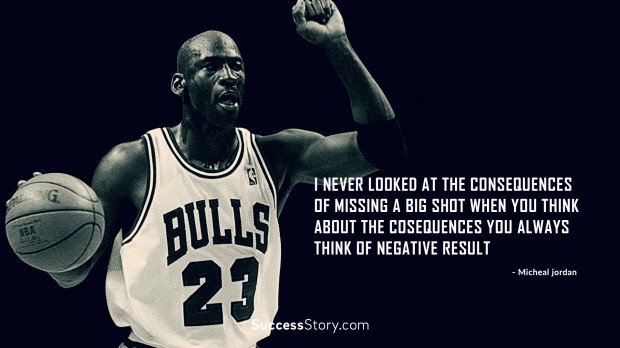 Failure is acceptable. but not trying is a whole different ball park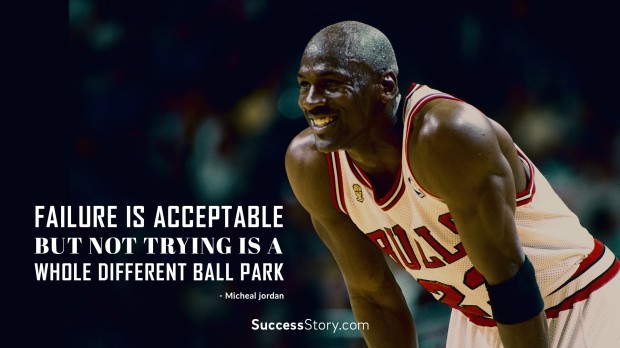 Champions do not become champions when they win an event, but in the hours, weeks, and months, and years they spend preparing for it. The victorious performance itself is merely a demonstration of their championship character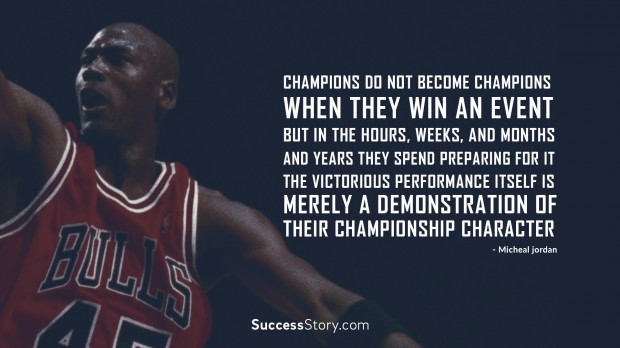 You have to expect things of yourself before you can do them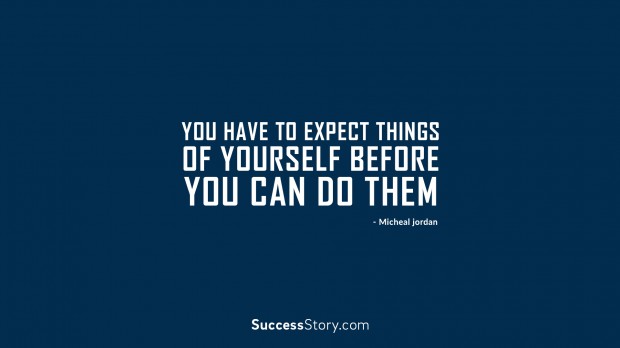 You have competition every day because you set such high standards for yourself that you have to go out every day and live up to that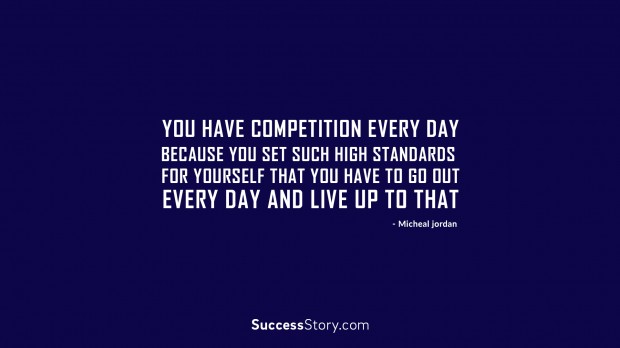 You can practice shooting eight hours a day, but if your technique is wrong, then all you become is very good at shooting the wrong way. Get the fundamentals down and the level of everything you do will rise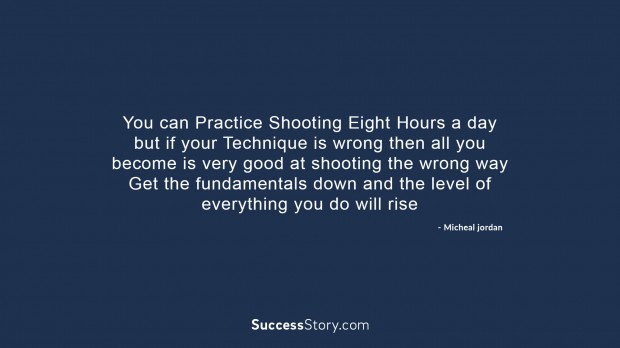 The minute you get away from fundamentals – whether its proper technique, work ethic or mental preparation – the bottom can fall out of your game, your schoolwork, your job, whatever you're doing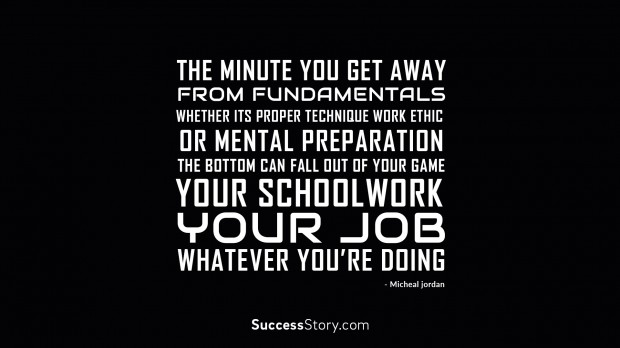 The key to success is failure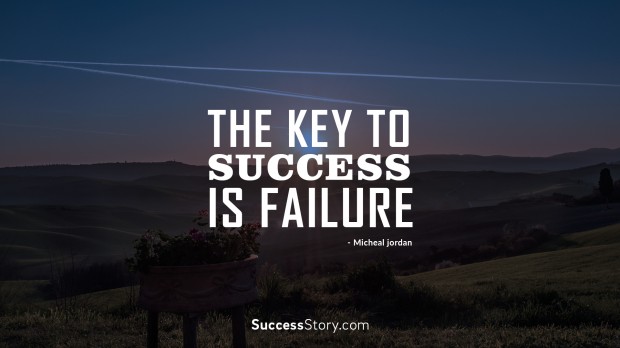 The game has its ups and downs, but you can never lose focus of your individual goals and you can't let yourself be beat because of lack of effort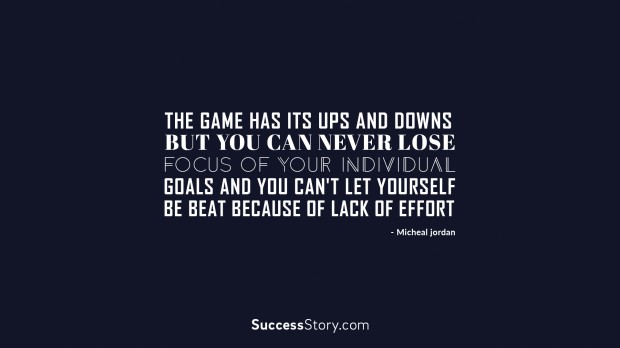 learning is a gift, even when "pain" is your teacher!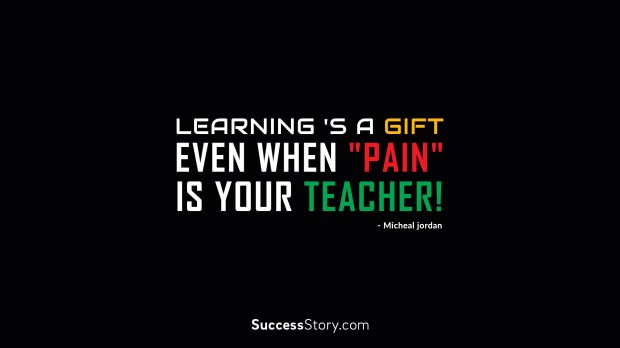 If you're trying to achieve, there will be roadblocks. I've had them; everybody has had them. But obstacles don't have to stop you. If you run into a wall, don't turn around and give up. Figure out how to climb it, go through it, or work around it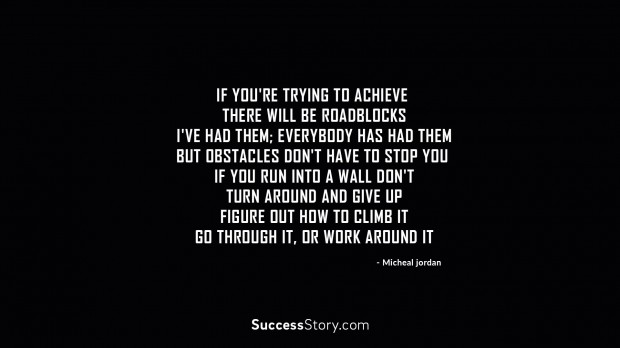 I Own the guy guarding me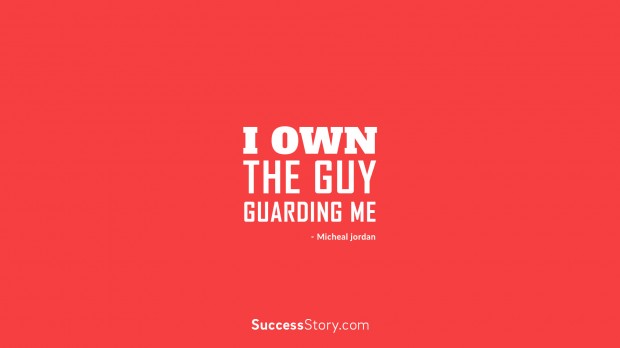 I know fear is an obstacle for some people, but it is an illusion to me. Failure always made me try harder next time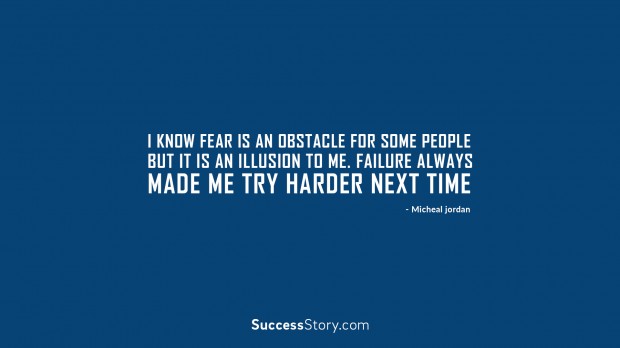 Everybody has talent, but ability takes hard work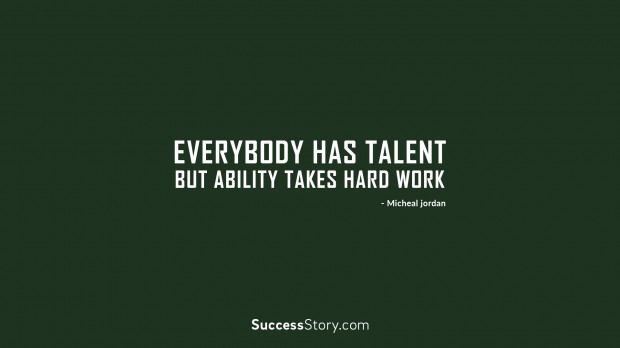 Don't let them drag you down by rumors just go with what you believe in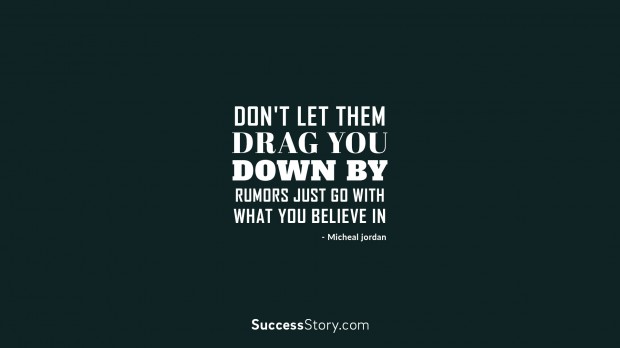 Always turn a negative situation into a positive situation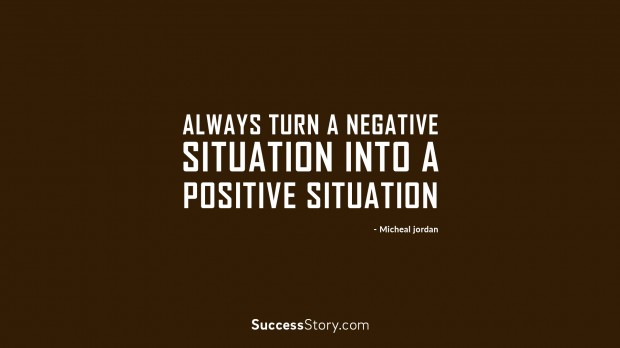 It is easy to choose a path of anonymity and lead an empty life. But to strive hard and lead an impactful life, one needs a burning desire to realize dreams.
This quote explains the attitude of successful people and also offers an insight into why some people are successful and some are not. So, what makes for a successful individual?
"I can accept failure, everyone fails at something. But I can't accept not trying."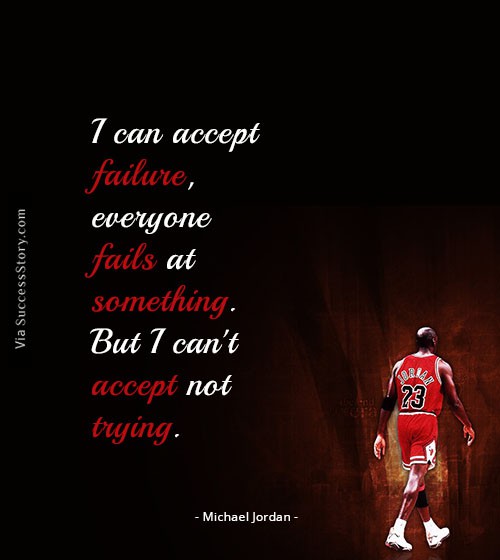 "I've failed over and over and over again in my life and that is why I succeed."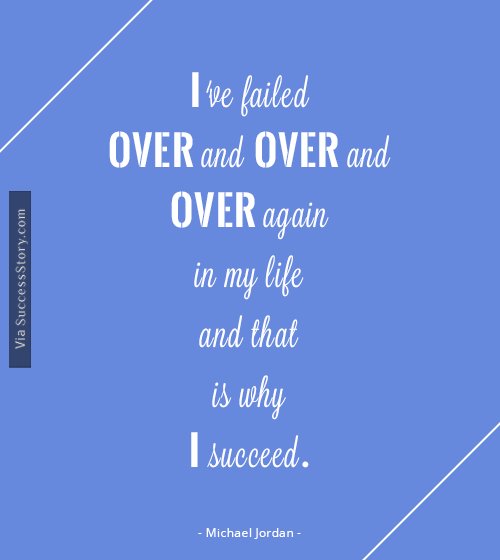 "I've always believed that if you put in the work, the results will come."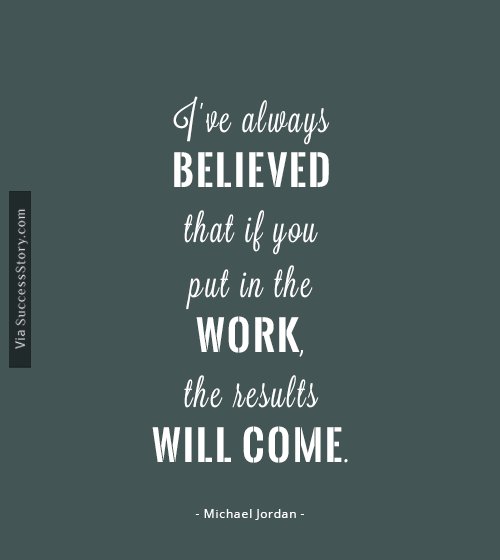 "Some people want it to happen, some wish it would happen, others make it happen."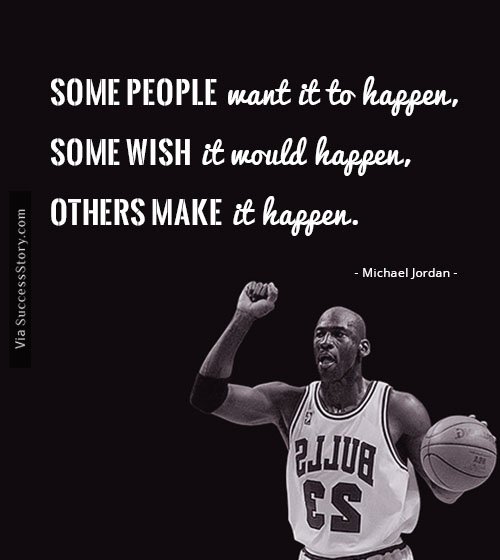 "My heroes are and were my parents. I can't see having anyone else as my heroes."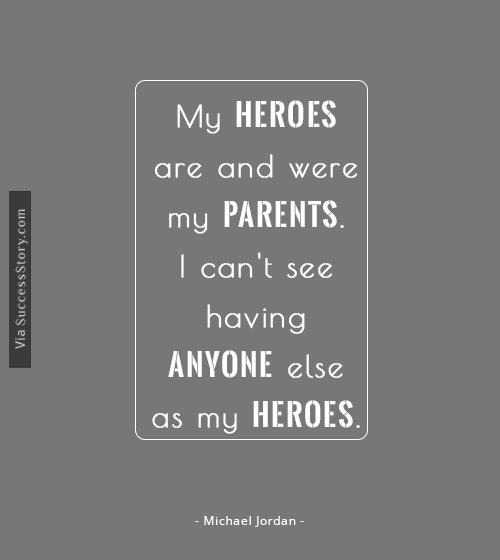 "Sometimes, things may not go your way, but the effort should be there every single night."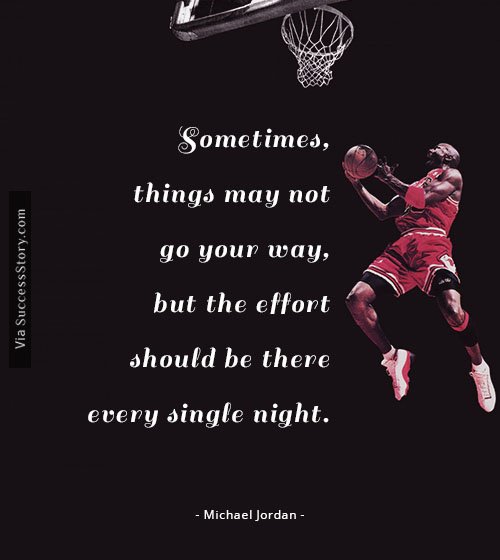 "Sometimes you need to get hit in the head to realize that you're in a fight."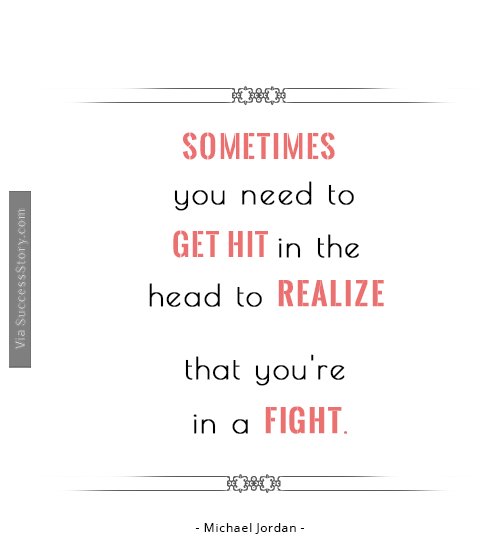 "There is no 'i' in team but there is in win."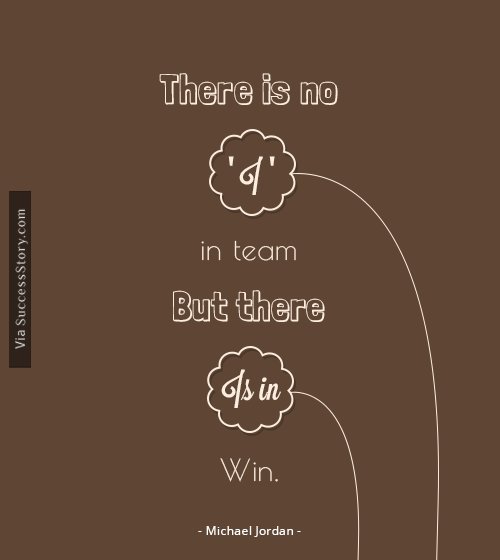 "Talent wins games, but teamwork and intelligence wins championships."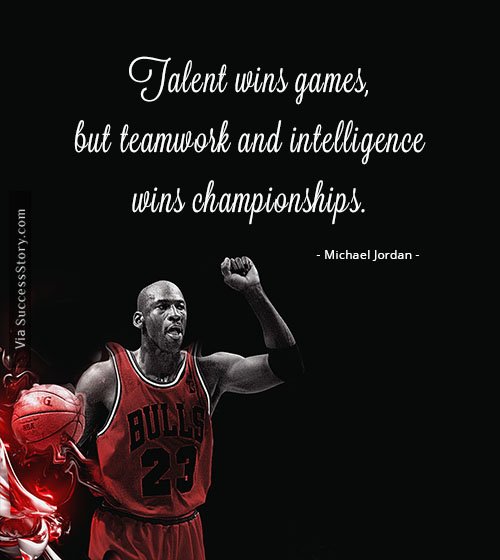 "You have to expect things of yourself before you can do them."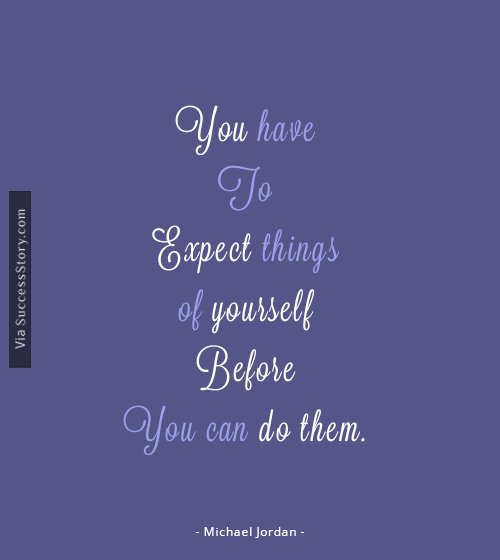 A successful person converts goals into action. With clarity of mind, milestones are set to achieve. A clear plan of action and a time frame creates an environment for success. Vision, Plan and Action are necessary for success. The rest who do not have a clear plan, goals remain mere wishful thinking. (Sports Quotes)
Most successful people embody the traits of perseverance and purpose. They don't stop till the goal is reached. There are many who have goals but give up easily when they face challenges and obstacles. Some people just blame it on fate and luck. There are only a few that know what it takes to realize their goals.
Want to Be Successful?
Learn Secrets from People Who Already Made It
Please enter valid Email