5 Ways to Relax While Working From Home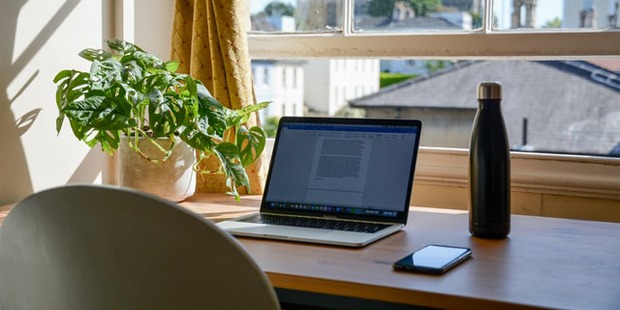 Whether you've been working from home for a few weeks or for more than a year, you may have encountered some very stressful days. This is especially true if you've always preferred an office setting and find it difficult to work remotely due to varying reasons. Although stress is always part of the job, don't let it stop you from taking a breaking once in a while. Here are five ways to relax while working from home:
1. Remove all clutter
If your actual work doesn't stress you out, the clutter scattered all over your messy desk will. Removing all the clutter is an underrated stress reliever and you'll be amazed how relaxed you'll be when all of your work-related stuff is arranged and cleaned. Additionally, a clean workspace won't just help you relax but also finish your daily tasks on time.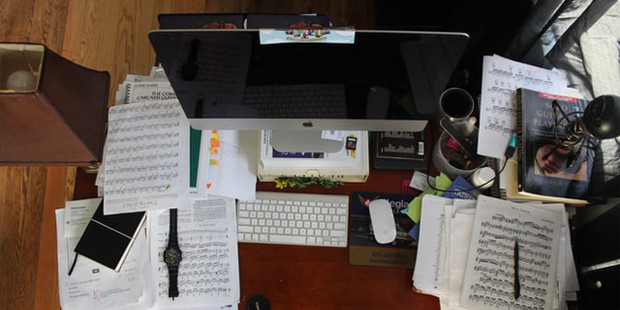 You'll no longer take a very long time locating your files if the workspace is clean. Since you'll likely segregate them with the use of envelopes and folders, you'll easily find them in a few seconds; say goodbye to work from home anxiety when an urgent document is requested by your boss. Removing clutter also makes your space free from insects and pests. You don't want to be on a proper dress code and be greeted by these pests the moment you start your work in the morning.
2. Take a nap
Looking for a quick way to relieve stress? Take a nap. Napping helps you recharge and gets you ready for whatever work you have left for the day. Since you're at home, it's easier to take a nap since you'll only take a few steps towards your bedroom. Just don't over rest since it's still a weekday and you may have numerous tasks to finish. If you sleep too much, you won't only get scolded by your boss but also suffer from a bad headache.
When taking a nap, make sure to schedule it around your noon or afternoon breaks. Avoid napping anytime during the day even if you're working from home and even if your boss isn't monitoring your work-related movements. You still need to maintain a high level of professionalism at all times. You don't want your boss catching you falling asleep while you still have loads of work to accomplish. Alternatively, you can also close your eyes even if you don't feel like napping. Considered as one of the best practices and most effective relaxation techniques, this enables you to rest your eyes for a little bit even if it's for only around 10 to 15 minutes.
3. Listen to music
If you've always listened to music even when still working in an office, then you know the relaxing effects that this work from home stress relief can bring to your daily work schedule. Whatever genre you'll be listening to, whether it be pop, rock, R&B, or jazz, make sure to ready your playlists whenever you'll be working. You can even listen to your favorite tunes throughout the entire workday, just make sure to avoid disturbing the other people in the household.
Music can also be a great mood booster if you're feeling tired or unmotivated. With some upbeat tracks, you'll get some much-needed energy which can help you get work done fast. You can also switch up music with podcasts if you want to look for other audio options. Thousands of podcasts are available online covering a wide range of topics including entertainment, sports, academics, and inspiration, among many others. There are people who easily get distracted when listening to podcasts, so make sure to do a trial run if you can enjoy listening to podcasts and work at the same time. If not, switch back to your tunes.
4. Stream movies or play video games
There is a good number of people who find it very relaxing to stream videos and play video games while working remotely. Although switching to multiple screens can cause severe headaches and even nausea, these people really don't mind since these modes of entertainment keep them relaxed and maintain a work and life balance. If you've always been a fan of movies and/or video games, then you should try out these activities as they may also work for you.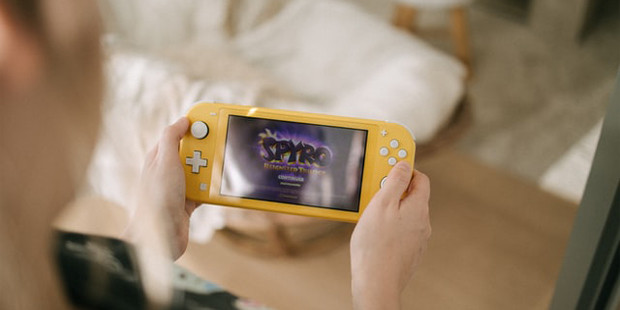 When streaming or playing video games, you have two options: work and watch/play at the same time or watch/play during your break. Similar to listening to podcasts, you may easily get distracted when doing multiple things at the same, especially when you stop working when an exciting movie scene comes on. When watching during a break, stop immediately if you experience blurred vision or dizziness. You can always finish these activities after your shift. You have the rest of the night and even weekends to enjoy.
5. Go outside
If you have some time to spare and want to relax at work for a few minutes, why not go outside your house and breathe some fresh air? It won't take you long to go back and forth from the house and you can even do this activity multiple days throughout the day. Not only that, you'll get your daily dose of Vitamin D from the sunlight which helps maintain healthy blood levels.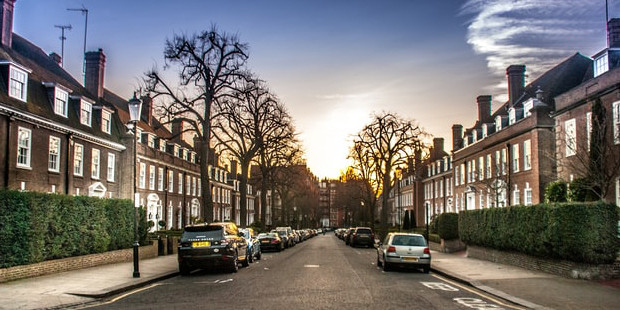 Not everyone lives in a nice neighborhood and has the chance to walk around without any problems. But this shouldn't stop you from getting sunlight and fresh air whether you live in an apartment or a building complex. You can always go to a balcony that is located on your floor. If the balcony isn't accessible, go downstairs and outside the entrance of the building. This should also be a good exercise since you're sitting the whole day because of work.
Final thoughts
With a lot of remote workers stressed out these days, relaxation is essential to keep one's physical and mental health in check. No one wants to experience work from home burnout wherein the house should be a place of relaxation in the first place. With the five items listed above, you won't only be rested but also keep productivity levels high on most days.
Want to Be Successful?
Learn Secrets from People Who Already Made It
Please enter valid Email