Spotify SuccessStory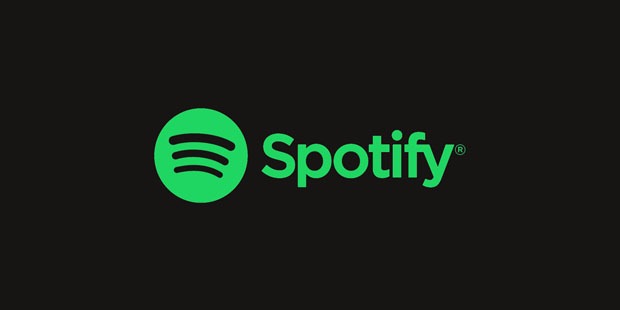 Spotify is the world's largest audio streaming service. Founded in a time when the music industry was hit with poor revenue and piracy issues, entrepreneurs Daniel Ek and Martin Lorentzon saw this as an opportunity to develop a new form of streaming service. The result is Spotify which currently holds a 32% global market share as well as a source of unparalleled music experience for over 356 million users.
Company Profile
Spotify Inc. is a technology company based in Stockholm, Sweden. It developed a platform where users can listen to music and podcasts within a single app.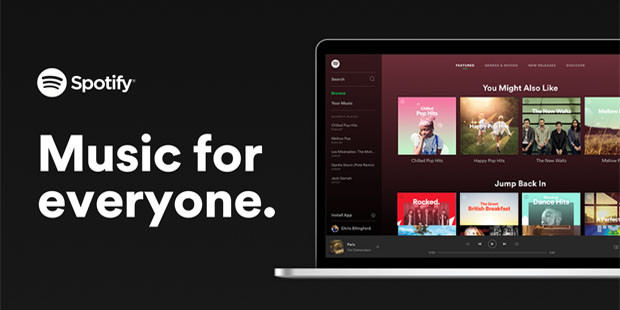 The streaming company was founded in 2006 and has been on a meteoric rise ever since. Today, Spotify and its massive library (70 million songs and 2 million podcasts across 5,000 distinct genres) caters to 356 million monthly active users of which 158 million are paying subscribers. It also relies on analytics to create personalized playlists (e.g. "Discover Weekly", "Wrapped", "Release Radar", etc.) for users.
Spotify's premium service, "Spotify Premium", is the biggest revenue generator for the company together with online ads. Costing less than $10 per month, Spotify Premium gives users uninterrupted, ad-free access to its audio library. Offline listening and higher audio quality (320 Kbps compared to 160 Kbps in the free version) are also features only available in premium. Although lacking in perks, the Spotify app's free version is still a great option for non-paying users as it still allows them to access the app's entire library.
Taking advantage of a struggling music industry is the main factor behind Spotify's unprecedented success. Two years after Spotify's beta version was launched, Ek and Lorentrzon struck a deal with multiple record labels including EMI, Sony, Universal, and Warner Music (also called the "Big Four" American labels) to make their entire catalogs available in exchange for one-fifth of Spotify stock. With the music industry sinking to record-low depths in decades, it was a low-risk, high-reward for the parties involved. Eventually, the deal struck gold with both Spotify and the record labels seeing strong growth. The Big Four have also become Spotify's biggest shareholders.
As for the company potentially facing a piracy battle as Napster did a few years prior, its partnership with over a dozen record labels as well as the development of an easy-to-use media player accessible in most devices has made it a fun, convenient, and secure experience for music enthusiasts. Spotify's partnership with Facebook through the help of former Napster founder Sean Parker also gave the music app a boost during its early years as the app was integrated into the social media platform.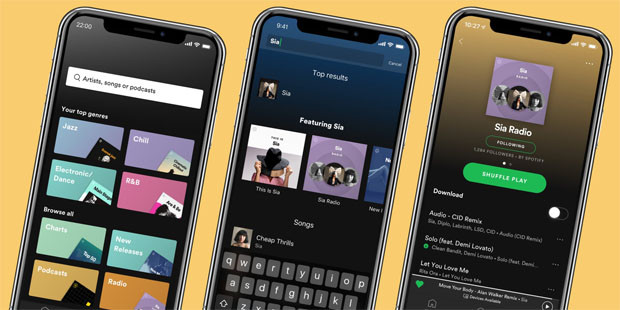 Spotify is headquartered in Regeringsgatan, Stockholm, and also operates in 50 locations across 25 countries including the United States, the United Kingdom, France, and Singapore. The company employs a total of 4,400 employees in its multiple locations.
Industry Profile
The global music streaming market was valued at $20 billion in 2019 and is expected to grow by 17.8% by the end of 2027. The surging popularity of digital platforms, as well as the increase in users due to COVID-19 lockdowns, are big factors in the industry's growth in the next few years.
History
Spotify was founded in 2006 by Daniel Ek and Martin Lorentzon. The company's name came from the word "spot" which was then combined with the "ify" suffix, a common slang attached to company names during the early 2000s.
Even during its early years, Spotify Music was already attracting attention from investors. The company had raised $85 million in Series A and Series B funding rounds and had already become a big hit in Sweden. It also secured a partnership with Facebook CEO Mark Zuckerberg.
In 2008, Elk and the company's executive team began negotiations with multiple record labels. At the same time, Spotify technology improved drastically thanks to the company's hard working engineering teams.
By 2015, more than a dozen labels had partnered with Spotify with the company also raising $100 million in a Series E funding round. Subscriptions had jumped to 12.5 million from a total of 50 million active users.
Spotify went public in 2018, with trading going as high as $165.90 before closing at $149.60 per share. The reference price was initially set at $132. The company also opted for a direct listing instead of an initial public offering, meaning existing shareholders sold their shares compared to the company issuing new shares.
Founders
Ek is the current Spotify CEO while Lorentzon is part of the company's board of directors. Lorentzon was the company's first chief executive, holding the role before Ek took over in 2013. Ek currently has a net worth of $4.5 billion while Lorentzon has a net worth of $6.7 billion.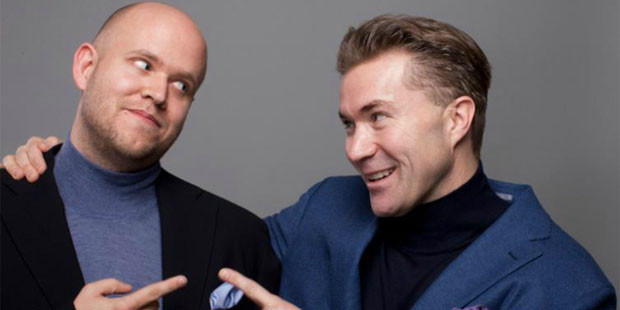 Lorentzon also founded Netstrategy in 1999 with the company later becoming popular European marketplace Tradoubler. The Spotify founders were acquainted in 2006 after Ek sold his online advertising company Advertigo to Lorentzon's company.
Revenue
Spotify has seen a sharp increase in annual revenues since its inception. In 2020, it recorded its highest-ever revenue numbers, €7.88 billion which is up from €6.76 billion from the previous year.
Competition
Some of Spotify's biggest competitors include Apple Music, YouTube Music, Pandora Radio, and Amazon Prime Music. Despite Spotify taking control of the market share, it still faces stiff competition from these four streaming platforms.
Initially launched in 2005 as an internet radio service, Pandora Radio (also known simply as Pandora) is one of the biggest streaming platforms in the U.S. but it isn't available anywhere else. It is owned by broadcasting company Sirius XM and caters to over 55 million monthly users. One of its main features is the "Music Genome Project" which creates recommendations by classifying individual songs through musical traits. Monthly subscriptions cost between $5 (Pandora Plus) and $10 (Pandora Premium) respectively.
Both launched in 2015 and costing $10 for individual users, Apple Music and YouTube Music are platforms developed by two tech giants Apple and Alphabet (parent company of YouTube). The former has over 80 million subscribers while the latter has 20 million but YouTube reported in 2018 that over one billion users stream music-related videos on the platform each month. Aside from its streaming service, Apple Music also comprises internet radio stations Apple Music 1, Apple Music Hits, and Apple Music Country. Apple Music and YouTube Music are available in over 100 countries.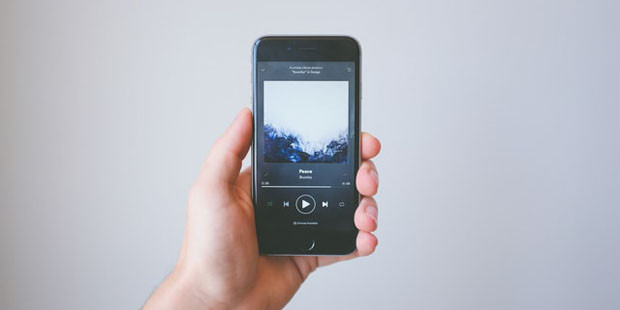 Amazon Prime Music is a subsidiary under the Amazon Prime umbrella which is used by 200 million subscribers. The platform is free for Prime users but a larger catalog called "Amazon Music Unlimited" is available for an extra cost of $8 per month ($10 for non-Prime users).
In Closing
Over the past decade, Spotify has transformed the way how people listen to music and podcasts. But one shouldn't also forget that it played a big role in the global music industry's recent resurgence.
Full Name :

Spotify
Founded :
Founder :

Daniel Ek & Martin Lorentzon
CEO :

Daniel Ek
Industry :
Sector :
Country :

Sweden
Website :
Want to Be Successful?
Learn Secrets from People Who Already Made It
Please enter valid Email