Inspirational Fashion Models Who Are Challenging the Standards of Beauty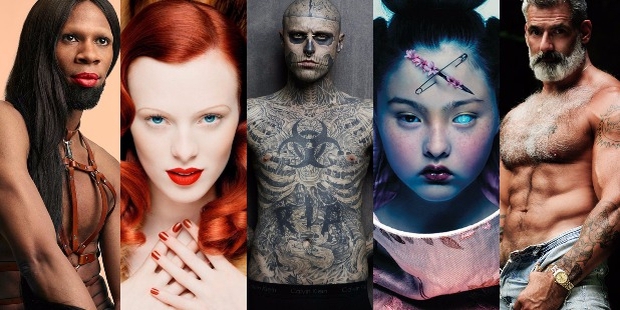 In the ever-changing, demanding, and fast-paced business of fashion and style, one of the most common elements of this rarefied and cutthroat industry is the presentation of a certain image, aesthetic, or lifestyle that consumers want to have. This is primarily achieved through the use of beautiful models—both men and women blessed with great genetics—who are often tapped by the most important fashion brands or magazines to showcase an array of high-quality garments, accessories, cosmetics, and other lucrative products. There's no denying that models are considered such a vital presence in the fashion industry due to their ability to sell valuable goods, as well as embodying aspirational lifestyles to people who dream of living luxurious or glamorous lives.
But the downside to this aspect of the fashion world is that it often depicts standards of beauty which is not grounded in reality or that it does not represent a broader range of individuals who don't look like perfect specimens of humanity. Sure, gorgeous and successful supermodels like Gisele Bündchen, Kate Moss, David Gandy, or Baptiste Giabiconi may be viewed as in-demand favorites of the industry and are able to drive sales for the brands they represent, but the fact remains that not everyone in the world looks like them. For some—if not most—people, the unrealistic beauty standards that the fashion industry often presents to the general public can have a harmful effect to everyday individuals who suffer from crippling self-esteem issues.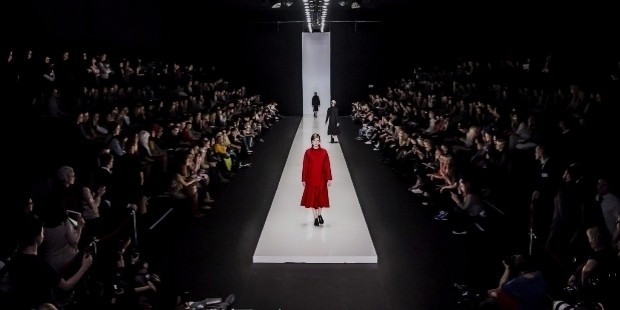 It can be hard for a person to relate to a particular model if they don't feel confident in their own skin or may have some trouble accepting their physical flaws or shortcomings. Even in the modeling industry, the pressure to maintain such impossibly high standards of physical perfection can take its toll upon the average model in a negative way. Indeed, it's quite a shame that modeling as a profession doesn't always translate to longevity because fashion is always looking for the next big thing and most models are often dismissed once their youth and beauty fades away. But the good news is that not all models in this world conform to such rigid physical standards; there are some admirable individuals out there who are breaking the mold when it comes to showing the world an alternative point of view in terms of surface beauty.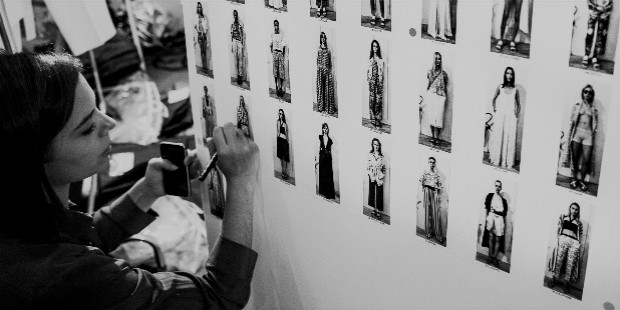 Best of all, the fashion industry is slowly evolving to be more open and diverse to a wider range of models who are helping to change the direction of fashion in a bold and fresh way, and thereby showing consumers that beauty transcends all kinds of barriers. But the reality of the matter is that change doesn't happen overnight; it's a gradual process that will bear fruit once the industry at large realizes that beauty doesn't necessarily have to be confined to a certain height, weight, skin color, body type, and gender. After all, beauty is always in the eye of the beholder, and it's such a wonderful thing when everyday people are able to relate to unconventional but still beautiful models in the pages of magazines or multimedia ad campaigns. Take a look at some of today's most inspirational models who are actively challenging the very narrow standards of beauty in the business of fashion.
Andreja Pejic
The fashion world simply loves the concept of androgyny, which means a perfect combination of both masculine and feminine characteristics. Though androgynous models in fashion are certainly not common, one model in particular stood out not just for her otherworldly looks but also the story behind her incredible rise in the modeling industry. Andreja Pejic is genuinely unique in that she is the world's most recognized supermodel who not only happens to possess uncanny androgynous features, but is also open about her status as a transgender woman. Biologically born as male with the birth name of Andrej Pejic, she was first discovered during her teenage years by a modeling scout while she was working in a McDonald's branch in Australia.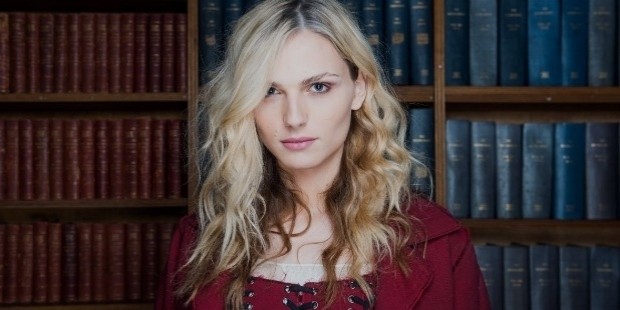 At the time of Pejic's discovery, the fashion world experienced a strong resurgence with androgyny and she became a strong favorite for designers like Jean-Paul Gaultier, who featured Pejic on both the womenswear and menswear shows. Since then, Pejic has amassed a strong following and has since undergone a successful sex reassigment surgery to complete her transgender identity, as well as changing her appellation to the feminine version of her birth name. She currently remains active as a model and is also a vocal advocate for transgender rights and more visible representation for transgender models in the fashion industry.
Rick Genest
In the early days of modeling, people with tattoos were considered as an anomaly to the concept of beauty. Nowadays, you'd be hard-pressed to find a model—male or female—who doesn't sport a tattoo somewhere on their body. However, one very rare model has taken the art of tattooing to its most extreme yet fascinatingly beautiful levels and took the fashion industry by storm with his extraordinary appearance. Rick Genest is truly what you would call one-of-a-kind due to the majority of his body—head, torso, and limbs—covered entirely in tattoos with a strikingly morbid theme that he is commonly dubbed as Zombie Boy because of his freakishly undead aesthetic.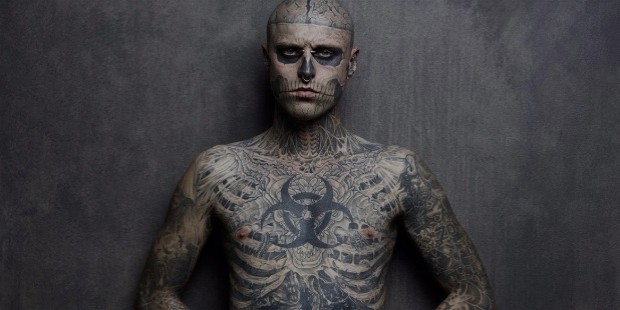 But rather than being ostracized for his strange looks, the fashion world took notice and Genest made body art cool again for hardcore fashionistas everywhere. He rose to prominence when he walked the runway for Thierry Mugler's menswear show, as well as starring in the music video for Lady GaGa's massive hit single, "Born This Way". Since his rise to fame, Genest has also been featured in countless fashion magazines like GQ Style and Vogue Hommes Japan, and has branched out into other creative ventures such as pursuing careers in music and acting.
Andre J.
Beauty should never be confined to gender or social norms, especially in today's world where people are allowed to express themselves as they see fit. Indeed, there's a special class of models whose eccentricities are what makes them superstars in their own right, and one of such offbeat yet fascinating models includes the inimitable Andre J. Known primarily as a popular party promoter in the nightlife and fashion scene of New York City, Andre J. is known for his gamine and androgynous figure offset by his full beard, and whose personal style is often defined by wearing an eclectic mix of menswear and womenswear.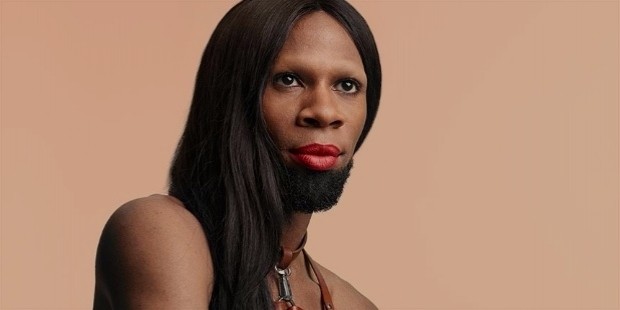 Breaking the stereotypical image of black male beauty, Andre J. truly marches to the beat of his unconventional drum. He was discovered by stylist Joe McKenna back in 2007 and was referred to famous fashion photographer, Bruce Weber. Weber then decided to shoot Andre J. for a fashion spread in Vogue Paris, where then editor-in-chief Carine Roitfeld made the momentous decision to place the bearded androgyne model on the cover of French Vogue while wearing a blue neoprene trench coat by Burberry accessorized with ankle boots and a cocktail ring. Since his memorable Vogue Paris debut, Andre J. has remained a constant and active presence in the fashion and party scene.
Alek Wek
It took the fashion world several decades to accept the fact that beauty isn't just about possessing perfect white skin, and that black can be considered beautiful. And although she certainly wasn't the first black model to make a splash in the world of fashion, Alek Wek is still considered as one of the major game-changers in the business of fashion modeling. This South Sudanese and British supermodel rose to prominence in the 1990s when she was signed to the prestigious Ford Models agency and appeared in music videos for Tina Turner and Janet Jackson. Known for her shaved head and dark ebony skin, Alek Wek has been hailed in the fashion industry for her enduring influence in the way that people perceive beauty standards.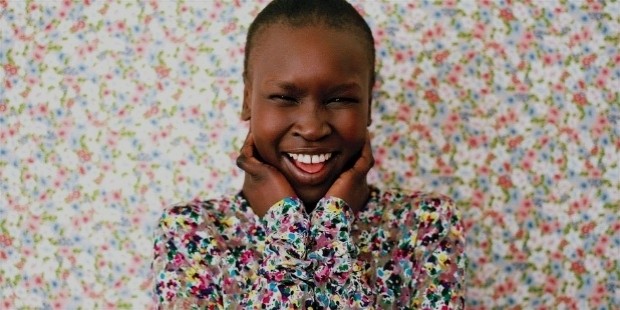 She has fronted countless major ad campaigns for several fashion and beauty brands, and is also a dedicated ambassador for the United Nations where she actively campaigns for refugee rights and awareness, particularly in her African homeland. Alek Wek is also viewed as an inspirational figure for other famous black personalities such as Academy Award-winning actress, Lupita N'yongo, who credits the supermodel for embracing her own beauty and giving her the confidence to pursue her dreams of acting.
Karen Elson
In the modeling industry, makeovers can be a game-changing move that can turn an average model into a supermodel. For instance: Linda Evangelista was known for her frequent hairstyle and color changes in the 1990s that decidedly placed her in the pantheon of supermodeling greats. But in the case of British supermodel Karen Elson, her makeover would truly redefine and influence a beauty trend that continues to be embraced to this very day. Elson is already known for her flaming red hair and porcelain white skin, but her ascent to modeling stardom was orchestrated by influential fashion photographer, Steven Meisel, who convinced the British redhead to shave off her eyebrows—inspired by the no-eyebrows face of the Mona Lisa by Leonardo da Vinci—when he shot for the cover of Vogue Italia along with an accompanying fashion editorial.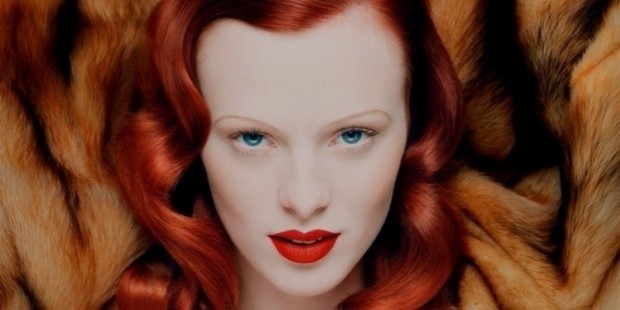 Since then, it became Elson's signature look and it booked her innumerable jobs over the years, scoring major ad campaigns and walking the runways of several fashion shows in all four major fashion capitals. Indeed, the trend for shaving or bleaching eyebrows to achieve an alien or otherworldly facial appearance can be credited to Elson, who is considered by fashion fanatics and pundits as a fierce champion of breaking conventional beauty standards and promoting freedom of aesthetic expression.
Anthony Varrecchia
In recent years, the internet and social media have been influential in the discovery and promotion of models. This statement is definitely true in the case of Anthony Varrecchia, who stands out not only because of his strong online following, but also for his advanced age and his openness about his sexuality as a gay man. When one thinks of older men, they often think about senior citizens with frail bodies. Varrecchia breaks the mold in that he possesses an impressive musculature that would put younger male models in their twenties to shame, while still looking like your typical grandfather with his snowy white hair and beard sprinkled with streaks of silver and grey.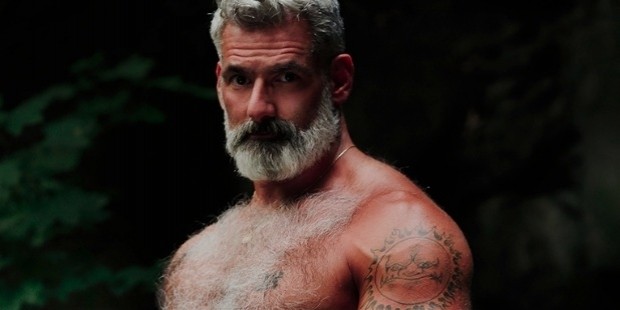 This native from Staten Island has only recently garnered the attention of the modeling industry, and he has done several risque and sexy photo shoots that show off his truly magnificent figure and handsome looks. Varrecchia's fan base is particularly strong and growing, given that the followers of his Facebook and Instagram profiles are considerably large for someone who has only just started out doing modeling on a professional level. Varrecchia is living proof that men of a certain age can still make it as a successful model, even when they don't fit the typical image of youth depicted in the media.
Ashley Graham
Outside of skin color, one of the main and often controversial challenges in the business of fashion modeling is the issue of body size. Skinny models with statuesque figures and small proportions are the ones often booked by most fashion houses while dismissing anyone else that doesn't fit such narrow physical standards. But in recent years, plus-sized models have been making great strides in pushing for a more diverse definition of physical beauty. Chief among those full-figured models is Ashley Graham, who is perhaps the hottest thing in plus-sized modeling today. Graham, who is a self-described "body activist", is a dedicated advocate for boosting the confidence of women with larger body sizes and talking about issues such as body image, self-esteem, health and fitness, and body acceptance.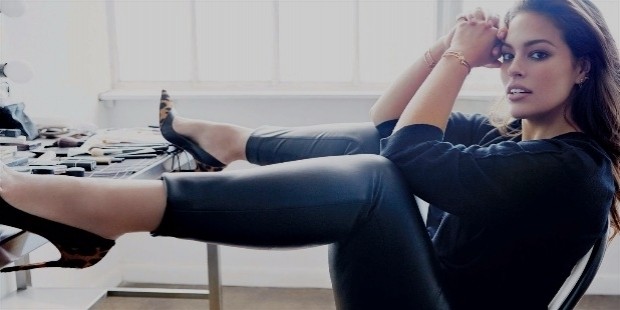 Graham's tireless campaigning for the visibility of plus-sized models has led her to be featured on the covers and pages of major fashion magazines such as Vogue, Elle, and Harper's Bazaar, as well as the distinction of being the first-ever plus-sized model to appear on the cover of Sports Illustrated Swimsuit Issue. Apart from her appearances on such high-profile publications, Graham has also been booked for major campaign jobs where her clients include the likes of Lane Bryant, Bloomingdale's, Nordstrom, Levi's, and Target.
Devon Aoki
The issue of race and ethnicity in modeling is often a touchy subject considering that Caucasian models were deemed as the standard in the early years of fashion. Nowadays, the pages of glossy style magazines and the runways of the fashion capitals are brimming with models of every skin color and nationality. Apart from black models, women with Asian heritage such as Devon Aoki are considered as rarities in the industry back in the days when the conversation of beautiful models mostly revolved around Caucasian girls. Devon is often known as the younger half-sister to famous DJ and music producer, Steve Aoki, but her fame goes beyond her association with her talented older sibling.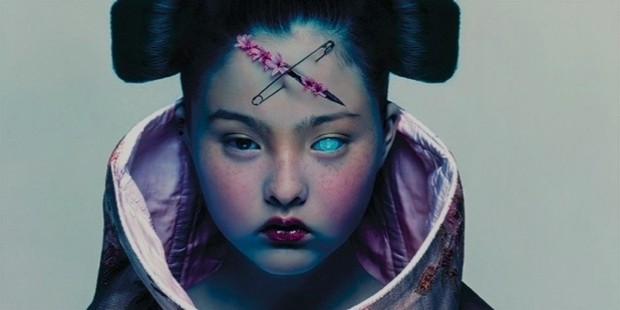 Aoki's career as a model began in the 1990s when she was in her teenage years, and gained traction after she was tapped to replace Naomi Campbell as the face of Versace in 1998 where she was sixteen years old at the time. Aoki was one of the few models who helped push the trend for booking more Asian models in the fashion industry, and she subsequently augmented her modeling career by pursuing acting. Aoki continues to be a firm favorite within the fashion world and has recently starred in the Spring/Summer 2017 ad campaign for Hugo Boss which was shot by photographer Harley Weir.
Alex Minsky
Inspirational model stories are a genuine rarity, given that most models are frequently discovered in the most mundane of circumstances. This is not the case, however, with Alex Minsky, whose story about his successful career in modeling actually has tragic origins. Minsky happens to be a former United States Marine Corps corporal when he was seriously injured during his first tour in Afghanistan back in 2009, which resulted in the amputation of his lower right leg. After spending months confined in the hospital, Minsky focused on his recovery efforts through rehabilitation of his addiction to alcohol, while also entering physical fitness and therapy, where he was subsequently discovered by fashion photographer Tom Cullis during one of his gym workouts. Despite the loss of one of his limbs, Minsky still possessed an alluring charisma due to his handsome face and sculpted body covered in colorful tattoos.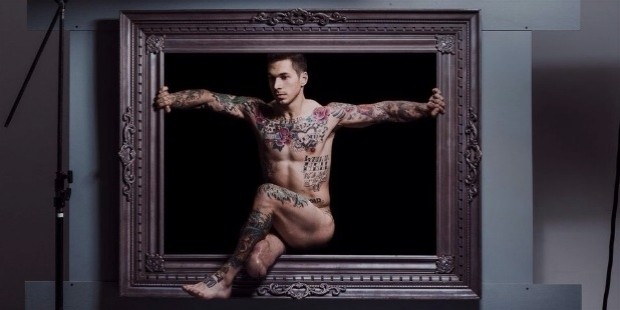 He gained strong viral attention online when the photographs taken from nude photo shoots with Los Angeles-based photographer Michael Stokes were posted on the internet. Since then, Minsky has been featured in several magazines such as GQ and even starred in a major marketing campaign for The Hunger Games: Catching Fire in 2013. Apart from his incredible journey from soldier to model, Minsky is also a role model for people with physical disabilities, where he is living proof that physical limitations aren't a hurdle when it comes to pursuing one's dreams.
Carmen Dell'Orefice
It's a truly saddening fact that most models often have short-lived careers due to the fact that the industry often favors youth and fresh faces every season. And while it's already rare for models to still remain active past the age of forty—as with the case of supermodels such as Kate Moss, Naomi Campbell, and Linda Evangelista—it's even rarer for a female model to still remain active in the business of fashion modeling when they've already reached the general age of retirement, as is the case with Carmen Dell'Orefice. Widely considered as one of the original supermodels in fashion whose career started way back in 1946, Dell'Orefice is known today as the world's oldest working model in fashion.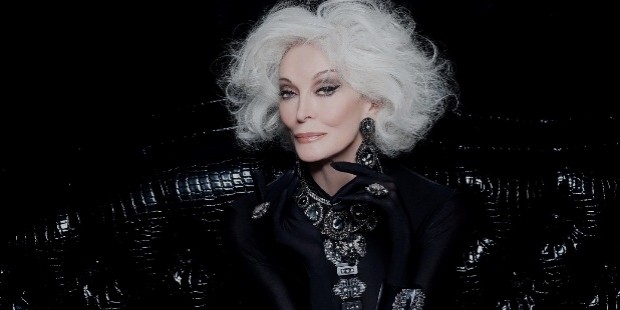 She holds bragging rights for not only being a world-famous geriatric supermodel, but the distinction of having worked with some of the legendary greats in the history of fashion, ranging from photographers such as Richard Avedon to fashion editors like Diana Vreeland. Dell'Orefice even served as a muse to famous Surrealist artist, Salvador Dalí—an honor that no other supermodel today could ever hope to compete. Her signature sculpted cloud of white hair and elegantly glamorous features has made her a choice candidate to front the ad campaigns of several luxury fashion brands such as Hermès, Louis Vuitton, and Missoni among many others, thereby definitively proving that ageism is not a thing when it comes to beauty and fashion.
Want to Be Successful?
Learn Secrets from People Who Already Made It
Please enter valid Email