World Wrestling Entertainment SuccessStory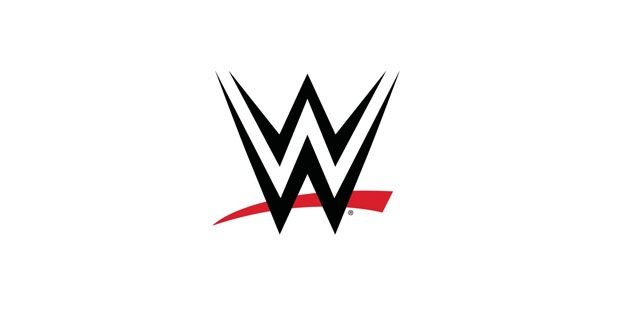 When it comes to bringing wrestling to a global audience, no one has done it better than Vincent Kennedy McMahon. Today, World Wrestling Entertainment, more popularly known as "WWE" has not only captured the imagination of fans, but also tells the story of a man whose ruthlessness changed the game forever.
Profile
WWE is a media company based in Connecticut, USA, primarily involved in the pro-wrestling and sports entertainment business. Originally established in 1952, the company underwent several name changes, from Capitol Wrestling Corporation, the World Wrestling Federation, and eventually, World Wrestling Entertainment (WWE), the name the company would be known for to this day.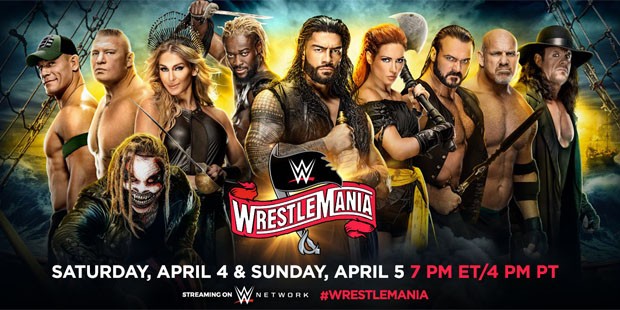 Up until the 1980s, wrestling promotions in the US were largely territorial. From the Jim Crockett promotions in the Mid-Atlantic to the American Wrestling Association in the northern central states, each territory was headed by different people and was headlined by different talents. Vince McMahon, son of Vincent Joseph McMahon, who ran the promotion as the World Wide Wrestling Federation before, looked to change of all that.
The younger McMahon was determined in eliminating every competition. After signing Hulk Hogan in 1984, WWWF, now known as World Wrestling Federation (WWF), had amassed nationwide popularity resulting in closures in a number of major wrestling promotions.
McMahon had set his sights in not only turning the company into the biggest sports entertainment promotion in the country, but in the entire world. And by the 1990s, he would achieve his goal.
Wrestlers like The Rock, Stone Cold Steve Austin, The Undertaker, and Bret Hart, all became household names. The company would even become bigger after WWF was rebranded to WWE, with new stars such as Brock Lesnar, John Cena, Randy Orton, and Batista rising through the ranks and entertaining audiences with their charismatic personas and versatile skillsets.
Today, WWE is the undisputed champion in sports entertainment. It also acknowledges its rich history and uses it to introduce younger generations to the sport. Aside from that, it also takes advantage of business opportunities by raising capital through equity investments and earning additional revenues through merchandising and streaming.
The company is currently employing around 800 full-time workers and has seen a sharp increase in revenues for the past few years.
History
WWE's roots can be traced as early as 1952, with McMahon's grandfather Jess McMahon founding the Capitol Wrestling Corporation together with former wrestler Toots Mondt. The CWC was the home for wrestlers based in the New York and Connecticut area.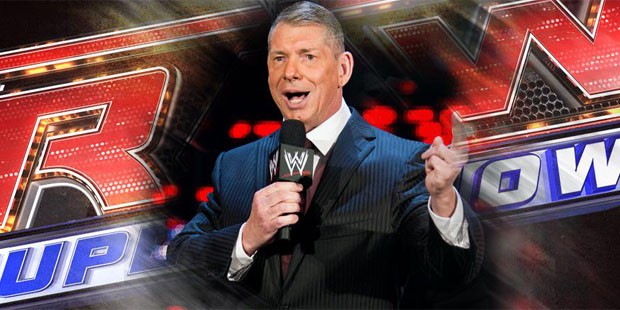 The CWC joined the National Wrestling Association (NWA) a year after, but would leave in 1963. At the same time, the CWC was renamed to WWWF. By 1982, McMahon bought the company from his ailing father and renamed it to WWF. It wasn't long before the company was holding events throughout the country, including the first-ever Wrestlemania in 1985.
By the 1990s, every other promotion in the US had succumbed to McMahon's WWF. But there was one company standing in McMahon's way: World Championship Wrestling (WCW), and the rivalry between the two promotions would spark the ratings war called the "Monday Night Wars".
After a six-year battle between 1995 and 2001, with both promotions showcasing the best moments wrestling has ever seen (e.g. "nWo" and the "Attitude Era"), WWF (now named WWE) would eventually come out on top, purchasing WCW in 2001. WCW's best home-grown talents, Goldberg, Booker T, Scott Steiener, and Sting, eventually joined WWE.
With the likes of Brock Lesnar and John Cena introducing a new era called "Ruthless Aggression" in the early 2000s, McMahon's company looked unstoppable. Unfortunately, the deaths of former champions Eddie Guerrero in 2006 and Chris Benoit in 2007 caused a major shift in WWE's future plans.
By 2008, WWE officially released a statement that all of their shows will be catered to families moving forward. This has resulted in less bloody encounters in all wrestling matches, minimal use of "weapons" including the ban of chair shots to the head, and the removal of content aimed at the sexualization of female talents.
Despite most fans being displeased with the WWE presenting PG-rated shows, it hasn't stopped the company from attracting a new wave of fans. This new wave has also created a new wave of superstars, including Roman Reigns, Daniel Bryan, Seth Rollins, and CM Punk. The formerly neglected Women's Division has also received a major shakeup, with Charlotte Flair, Sasha Banks, Becky Lynch, and Asuka providing five-star matches over the years.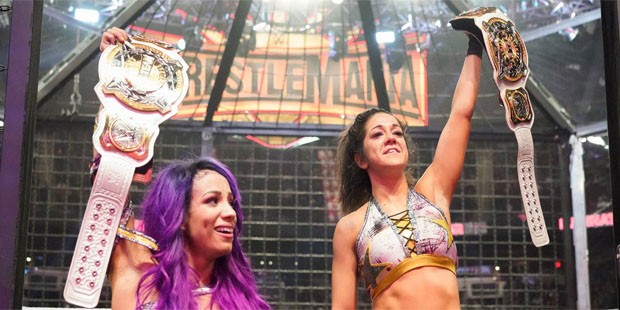 By 2010, WWE launched its developmental show NXT and would feature amateur wrestlers and also wrestlers coming in from other parts of the globe. In the hopes of compiling each and every WWE content in a single platform, the company launched a streaming service called the WWE Network in 2014. As of the second quarter of 2020, the WWE Network has over 1.6 million subscribers.
Founder
There aren't a lot of business owners looking to expand their businesses on a global scale. Vince McMahon, after taking over the company from his father, not only wanted to acquire the world's greatest wrestlers but also introduce wrestling to audiences in every corner of the globe.
McMahon would eventually achieve his dream, but he didn't do it by playing nice. He forced other promotions out of business while also generating revenue by creating controversial storylines. Among these storylines include revolving Rey Mysterio's world title journey around Eddie Guerrero's death, poking fun at Jerry Lawler's near-fatal heart attack, and of course, McMahon himself abruptly ending Bret Hart's last match in the infamous "Montreal Screwjob".
Although McMahon has received major backlash over his actions throughout the years, it hasn't stopped him from bringing WWE on top of the sports entertainment mountain. He is proof that winning at whatever costs is still winning, even if it means making enemies along the way.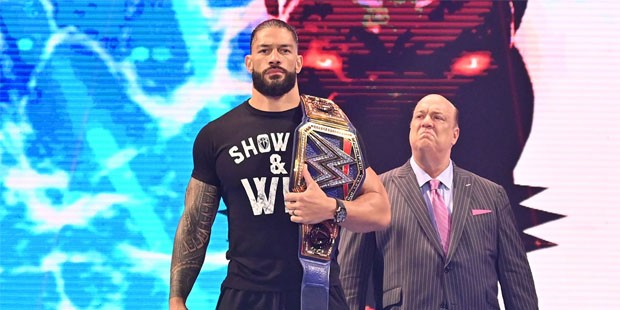 McMahon has been WWE's CEO since 2009. It is also known that every storyline and every business transaction goes through him; not exactly the best business model for companies to follow, but if you have a genius manning the helm with the company also earning billions, it doesn't really matter.
Revenue
WWE has recorded its highest-ever revenue numbers in 2019 with the company earning $960 billion. Aside from the slight drop in 2009 and 2010, the company has seen a steady increase in revenues since 2006. The company earned $930 billion in 2018.
Recently, the company informed its talents, who are using the video game streaming platform Twitch, that it will be taking over their respective Twitch accounts and will be receiving a share of revenue being earned. Twitch is currently the world's leading game streaming platform.
Competition
When it comes to wrestling shows, WWE has a near-monopoly. All Elite Wrestling (AEW) is the only competitor that can match WWE in terms of viewership and roster. Established in 2019, AEW looks to overtake WWE in the future, signing former talents such as Chris Jericho, Cody and Dustin Rhodes, Jack Swagger, and Dean Ambrose, among others. Other wrestling companies are currently independent promotions.
In the general sports segment, WWE faces much tougher competition: CBS Sports (ViacomCBS), ESPN (Disney), and Fox Sports (Disney). Popular mixed martial arts promotion UFC (owned by Endeavor Group Holdings) is also a competitor despite big-name talents such as Brock Lesnar, Ronda Rousey, and Dwayne Johnson making appearances in both UFC and the WWE.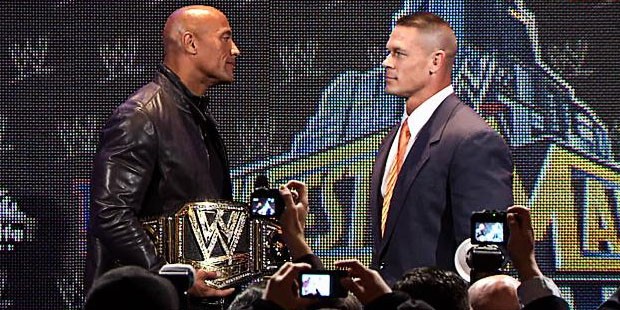 Love or hate Vince McMahon, he deserves all the plaudits for revolutionizing wrestling for what it is today. Wrestling may not have begun with WWE, but those three letters are surely the main reason why wrestling has become a global brand.
Want to Be Successful?
Learn Secrets from People Who Already Made It
Please enter valid Email