Ronda Rousey Success Story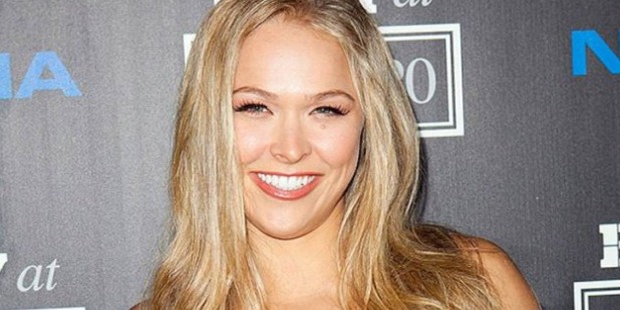 "The most dominant athlete alive"- Ronda Rousey is a mixed martial arts champion. Known for her domination inside the octagonal ring, Rousey is also a judoka and an actress. In 2015, she was ranked as number one of fifty "Most Dominant Athletes Alive".
Childhood:
Rousey is the daughter of AnnMaria De and Ron Rousey. Her father committed suicide when Rousey was 8 years old. Rousey struggled with speech and could not form an intelligible sentence, when she was young. Rousey dropped out of high school and later earned a G.E.D. She was raised in Southern California and Jamestown, North Dakota.
Career: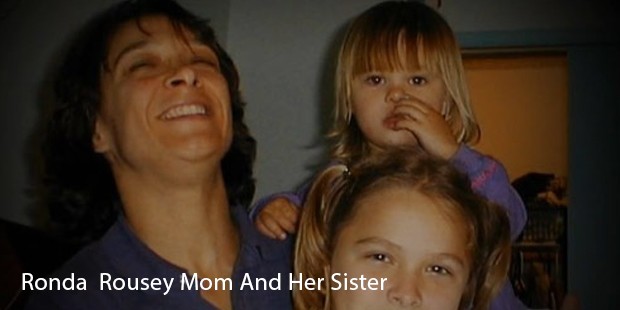 Rousey began Judo with her mother at the age of 11. At 17, Rousey qualified for the 2004 Olympic Games in Athens, becoming the youngest judoka in the entire Games. Rousey made her mixed martial arts debut as an amateur in 2010 and made her professional mixed martial arts debut in 2011. Rousey made her Strikeforce debut in 2011, challenged Tate for her Strikeforce title on March 3, 2012 in Columbus and become the new Strikeforce Women's Bantamweight Champion. She signed with, the Ultimate Fighting Championship in In November 2012 and was announced as first female UFC Champion.
Career Highlights: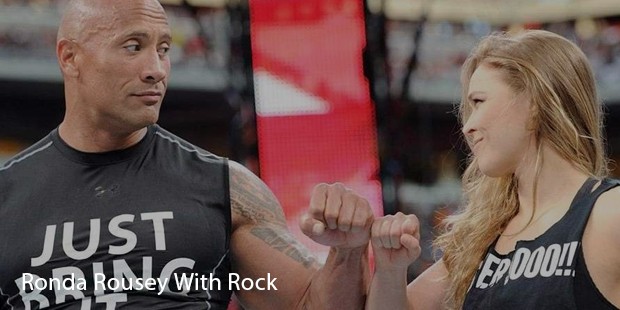 In 2004, Rousey won a gold medal at the World Junior Judo Championships inBudapest, HungaryIn April 2006, she became the first female U.S. judoka in nearly 10 years to win an A-Level tournament
First female UFC champion
Awards/Achievements: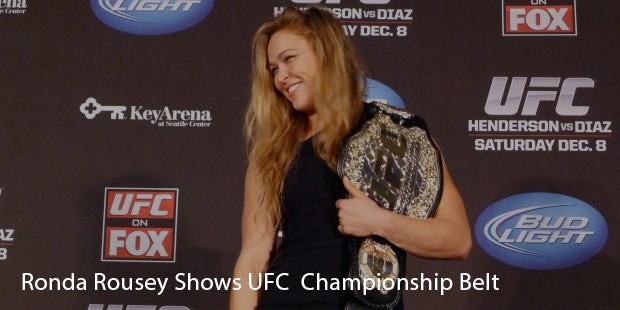 Personal Life: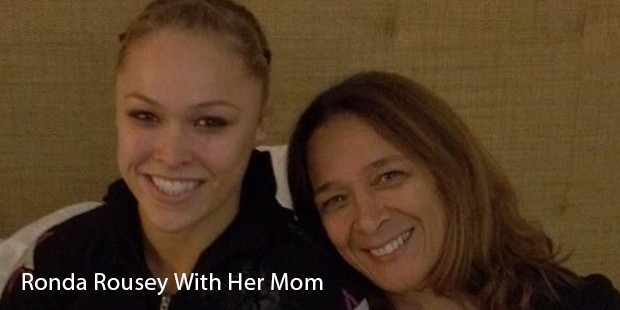 Rousey co-starred in The Expendables 3and in the film Furious 7 in 2015. She played herself in the film Entourage. She is a professional wrestling fan and taking the permission from "Rowdy" Roddy Piper she began to use it. Rousey dedicated her successful title defense at UFC 190 to Piper, following his death in July 2015
Awards
2008

Bronze medal Olympic Games
2007

Silver medal World Championships
2007

Gold medal Pan American Games
2007

Bronze medal Pan American Judo Championships
2006

Silver medal Pan American Judo Championships
2005

Gold medal Pan American Judo Championships
2004

Gold medal Pan American Judo Championships
UFC Champ Ronda Rousey Interview
Full Name :

Ronda Jean Rousey
Birth Place :

Riverside
California
Occupation :

Martial Artist
Industry :
Want to Be Successful?
Learn Secrets from People Who Already Made It
Please enter valid Email