Vault Health SuccessStory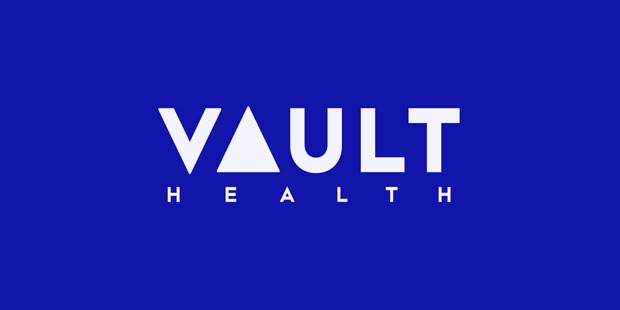 Studies show that one in four men suffer from low testosterone. Vault Health is a newly established healthcare company that exclusively aims to address common male hormone disorders. The startup has not only caught the attention of the healthcare industry but eventually aims to remove the stigma regarding men's health.
Profile
Vault Health is a healthcare firm based in New York, USA. It specializes in the development of personalized and specialized testosterone treatments.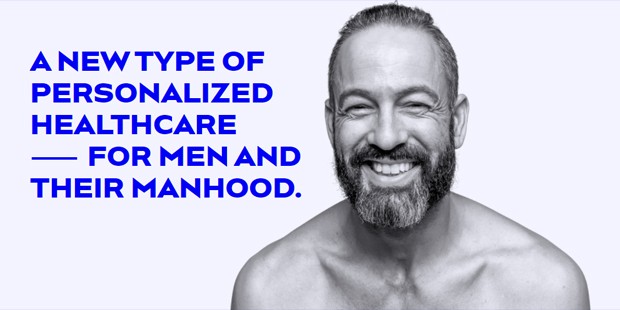 The stigma regarding men's health isn't only limited to those suffering from mental issues. Physical disorders attributed to testosterone deficiency such as erectile dysfunction, reduced sex drive, loss of body hair, and obesity also significantly contribute to the stigma. Masculinity has been a big factor in why most men leave these disorders unaddressed since discussing comprising health conditions to family and friends has never been the norm. This has mostly become a lose-lose situation as physical relationships are not only affected but individuals also don't get the proper diagnosis for their disorders.
Vault Health looks to slowly remove the stigma as it aims to provide easy, accessible, and science-based solutions to treat multiple sexual, mental, and wellness health issues. One of its major treatment plans is testosterone replacement through the ingestion of pills or capsules. The startup was founded in 2018 by former Amazon executive Jason Feldman and licensed physicians Myles Spar and Alex Pastuszak. Also the company CEO, Feldman cited in a recent interview that the health startup aims to bring specialized medicine to give men "better bodies, better sex, and better brains".
Individuals looking to avail of Vault's services won't have to worry about setting appointments or waiting in long lines. They simply need to sign up, download the Vault Health app, consult with a company-affiliated doctor, and receive treatments based on the diagnosis. Depending on the disorder, a nurse practitioner will be visiting the patient's location to take a quick blood test. Doctors will also be conducting regular home visits or conducting telehealth checkups to monitor the condition of the individual.
After raising $30 million in investments, mostly coming from Tiger Capital Group, Vault is slowly making its presence felt in the healthcare industry. Initial reviews have been generally positive as well, although some customers have aired their concerns that the service isn't available in their area. The company has indicated that it will expand to more locations in the future.
In light of the COVID-19 pandemic, the company partnered with biotech firms Infinity BiologiX and Spectrum Solutions in providing the first FDA EUA-approved saliva testing. The saliva PCR test is a recent development in coronavirus disease testing and provides a less painful testing experience compared to injections in rapid antibody tests and nasal swabs in RT-PCR tests.
The pandemic has essentially opened the doors for Vault Health to provide other health services that are more pressing at the moment. With the help of Infinity BiologiX and Spectrum Solutions, Vault Health has become one of the leading COVID-19 treatment and tracing companies in the US. Recently, the company partnered with American low-cost airline carrier JetBlue to offer discounted home test kits for travelers. Hawaiian Airlines has also given an option for frequent flyers to redeem a Vault test kit in exchange for 14,000 mileage points.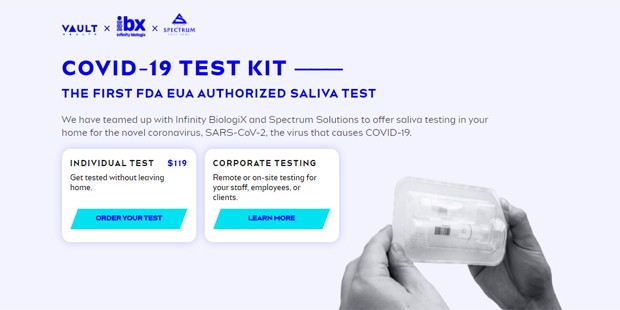 Aside from JetBlue and Hawaiian Airlines, Vault already has an impressive portfolio of partners despite being a startup. Among these strategic partners include the Professional Golfers' Association (PGA), Ohio State University, Penn State University, Goldman Sachs, the University System of Georgia, the National Basketball Association (NBA), and the Blackstone Group, among others. At this rate, it won't be long before Vault reaches more individuals in the country, providing both men's healthcare and at home coronavirus test kit services. But it should be noted that at its core, Vault is committed to providing the highest quality of care and set the healthy man on a new path moving forward.
Vault Health is headquartered in New York City, New York, and operates in another location in the city. It employs no less than 200 workers.
History
Vault Health was founded in 2018 by doctors Myles Spar and Alex Pastuszak and a former Amazon executive Jason Feldman.
In March 2020, the company received its first round of public funding worth $30 million. Tiger Capital Group, Declaration Capital, and Redesign Health participated in the funding. The company's pioneering coronavirus testing kit was also approved by the US FDA a few months later.
In November 2020, airline companies Hawaiian Airlines and JetBlue announce they will be partnering with Vault to provide travelers with COVID-19 testing kits for a limited period.
Founder
After obtaining a Master's degree in Public Administration from the George Washington University, Jason Feldman carved a successful business career with over two decades of management experience. His career began working for the US Department of State, but would later move on to work for large companies such as The Home Depot, Loreal, and Hanesbrands. Before co-founding Vault, Feldman was previously the Head of Global Innovation and the Head of Prime Video Direct at multi-billion dollar conglomerate Amazon.
Alex Pastuszak is a doctor who obtained his MD and PhD degrees from the University of California - San Francisco (UCSF). Aside from working at Baylor College of Medicine, he also co-founded digital health companies Woven Health and ConsultLink. Pastuszak is Vault's Chief Clinical Officer.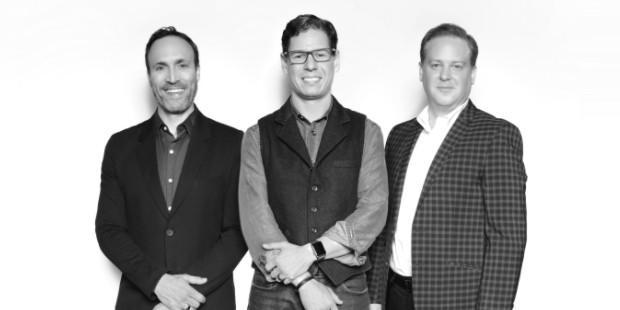 Myles Spar obtained his medical degree from the University of Michigan. He also has a Master's degree in Public Health from the University of California. Spar previously worked for the NBA and UCLA Health and also founded a digital health company, Tack180. He went into private practice before co-founding Vault Health. He is currently the company's Chief Medical Officer.
Revenue
The company has not disclosed any revenue numbers but it is expected that revenues will be boosted by the recent $30 million public funding.
Competition
Vault Health directly competes with men's healthcare provider Ro but also competes with other digital healthcare companies such as Forward, One Medical, and Parsley Health. Much like Vault, all of these companies are startups.
Founded in 2017, Ro is a home health care startup that treats hormonal problems for both men and women. Men's health falls under the company's "Roman" category while women's health is treated under the "Rory" category. For Roman services, individuals are treated for erectile dysfunction, hair loss, premature ejaculation, and other testosterone problems. Unlike Vault's $75 to $300 monthly subscription plan (regular check-up and treatment), Ro charges patients per visit and sells in-house men's health products separately.
Forward, One Medical, and Parsely Health are startups that provide numerous services, including wellness and preventive health care, chronic disease treatment, physical therapy, mental health care, among others. Since these are telehealth companies just like Vault, appointments and check-ups can easily be done online. It should be noted that Parsely Health focuses more on holistic solutions and lacks 24/7 doctor assistance.
With regard to membership, One Medical charges patients $199/year excluding visits, Forward charges $149/month, and Parsely Health charges between $150 and $175/month. The three companies also provide COVID-19 home test kits.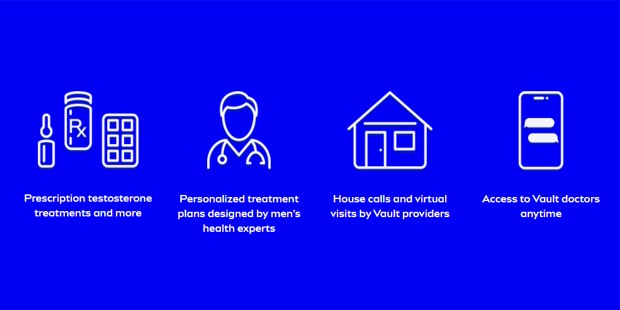 As more individuals being given proper treatment, Vault Health is primed to be one of the leading providers in men's health care. In this case, it won't be long before the stigma relating to men's health will be completely stopped.
Full Name :

Vault Health
Founded :

2018
Founder :

Jason Feldman and Myles Spar
CEO :

Jason Feldman
Industry :
Sector :
Country :

USA
Website :
Want to Be Successful?
Learn Secrets from People Who Already Made It
Please enter valid Email