LetsGetChecked SuccessStory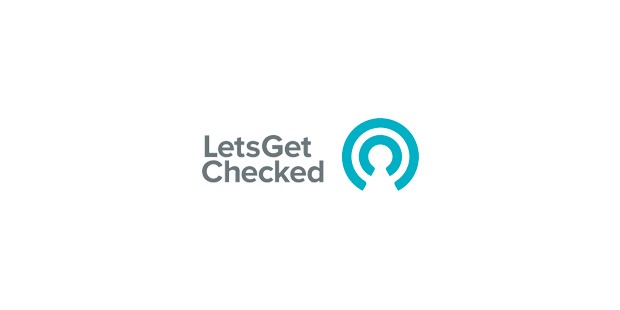 COVID-19 has claimed thousands of lives ever since the virus broke out in the early months of 2020. LetsGetChecked is one of many companies that looks to slow down the virus by providing test kits that can be administered anytime and anywhere. But the company doesn't only provide Coronavirus test kits, but test kits for numerous diagnostics and wellness purposes.
Profile
LetsGetChecked is a health-testing company based in Dublin, Ireland. It specializes in the manufacturing and selling of testing kits for a variety of purposes.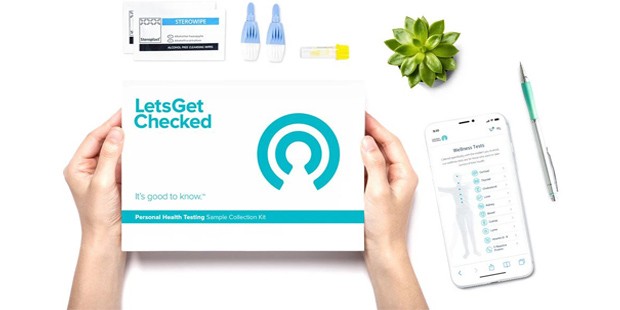 The testing kits provided by LetsGetChecked covers numerous diagnostics and wellness checks for both men and women. Individuals can easily order any test kit online or from partner pharmacies. Tests can be done anytime and anywhere, with the samples being shipped to LetsGetChecked's laboratory. Results can be obtained within 24 to 72 hours. Testing is authorized by the US Food & Drug Administration (FDA).
Testing kits are available for sexually transmitted diseases (STDs) as well as critical illnesses such as Diabetes, Colon Cancer, and Hepatitis B & C. Fertility, progesterone, ovarian reserve, female hormone, and HPV tests are also available for women while male hormone, progesterone, and PSA tests are available for men.
LetsGetChecked has also developed several wellness testing kits including vitamin, thyroid, folate, liver, cholesterol, CRP, iron, cortisol, celiac, and Omega 3 tests. With the surge of the Coronavirus pandemic, the company recently developed an RT-PCR testing kit.
Between 2018 and 2020, the company raised a total of $113 million and is being tagged by investors as one of the fastest rising health-testing companies in the world. A few months after developing an in-house testing kit for COVID-19, the company partnered with commercial airline company American Airlines to provide a home Coronavirus testing program for tourists before they board their respective flights. As of today, the company is offering pre-flight testing for American Airlines passengers traveling from Miami to Costa Rica and Dallas to Hawaii.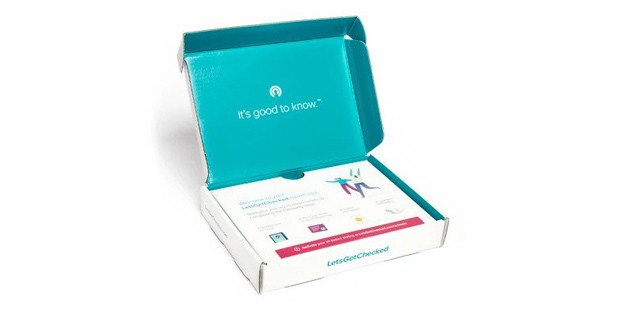 The success story of LetsGetChecked is both impressive and inspiring. The company's founder and CEO, Peter Foley, was diagnosed with testicular cancer at the age of 16 after being involved in a rugby accident. According to Foley, it took months as well as multiple hospital trips before he was given a proper diagnosis. Foley added that the incident changed his life and also inspired him to eventually start his own health-testing firm.
Statistics found on LetsGetChecked's website indicated that the company already performed around 800,000 tests, detected 27,000 infections, and cross-checked 37,000 abnormal results. Foley also mentioned in a recent interview that LetsGetChecked is starting to work with pharmaceutical companies and will soon expand to providing telehealth and e-prescription services.
LetsGetChecked is headquartered in Dublin, Ireland, and currently employs around 350 workers. It also operates an office in New York, USA.
History
LetsGetChecked was founded in 2014 by Peter Foley. The company quickly grew, entering the US market in 2018 while also significantly expanding its workforce. In the same year, the company also partnered with healthcare companies CVS Health and Garmin Health. CVS Health operates one of the biggest pharmacies in the US, CVS Pharmacy.
In only three years, LetsGetChecked raises a total of $113 million from multiple Series fundings. The company first raised $12 million in 2018, $30 million in 2019, and more recently, $71 million in mid-2020.
Aside from launching its first privately-owned laboratory in Monrovia, California, the company was also one of the first to release a home Coronavirus test kit.
Founder
If there was one silver lining for Peter Foley's cancer diagnosis, it was that it eventually helped him establish LetsGetChecked. Foley obtained a Bachelor of Laws degree at Dublin Business School and also a Master's degree in Management at University College Dublin. Before founding LetsGetChecked, he worked as an Analyst for Aspen Healthcare and was also the Director for The Health Partnership.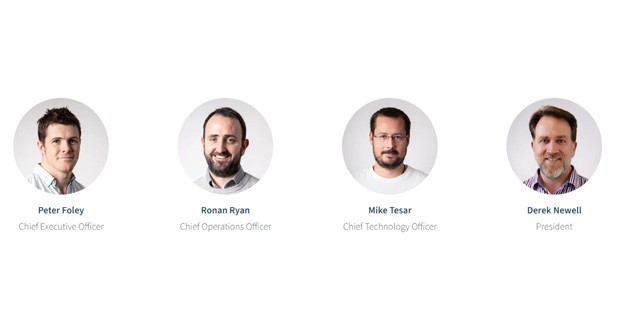 Digital health expert Derek Newell was appointed as President in August 2020. He previously headed healthcare companies Virta Health, Hixme, and Castlight Health. He also co-founded digital health consulting firm HT3.
Revenue
Although the company has not disclosed official revenue numbers, it is estimated that they are earning around $36 million per year. The company entered its first Series funding in 2018, raising $12 million in a Series A funding round. The COVID-19 pandemic also resulted in more investments pouring in for healthcare companies, including LetsGetChecked which managed to raise $71 million in May 2020.
Competition
Despite the healthcare industry comprising many branches, each branch is seeing cutthroat competition from numerous private firms. On one end, hospitals are competing with each other to achieve bigger revenue, and on the other, medical device manufacturers are outpacing each other to who makes and distributes more medical supplies.
The diagnostics device industry is also packed with numerous providers, including Everlywell, TytoCare, Thriva, myLAB Box, and Medelinked, all providing similar services to LetsGetChecked. Although medical manufacturing giants such as Johnson & Johnson, Medtronic, and GE Healthcare are more focused on selling other medical equipment, they are also involved in the testing kit and laboratory test business, thus making them competitors to LetsGetChecked.
LetsGetChecked reviews for multiple testing kits are generally positive, but it faces competition from Everlywell and myLAB Box, specifically when it comes to STD test kits. Everlywell and myLAB Box are considered to be the best in the market when it comes to STD tests due to their cost and effectivity. Both providers are also cheaper compared to LetsGetChecked, but myLAB Box is the only one that doesn't hold a Clinical Laboratory Improvement Amendments (CLIA) certificate.
TytoCare and Medelinked are not makers of testing kits but provide similar services. TytoCare is a telehealth examination platform where sick persons can be checked without having to go to a hospital. Diagnosis is made after an affiliated doctor checks the patient through the TytoCare app and the company's pre-sold diagnostics devices. Medelinked meanwhile is a cloud health storage system that records the individual's health information. The said information can also be studied by a partner doctor or health facility so that the individual can be given a proper diagnosis.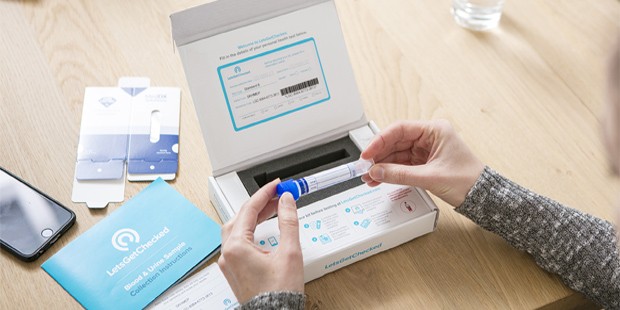 As the world faces an uncertain future, LetsGetChecked offers a safer and more efficient way to protect people from contracting or developing possibly fatal diseases.
Full Name :

LetsGetChecked
Founded :

2014
Founder :

Peter Foley
CEO :

Peter Foley
Industry :
Sector :
Country :

Ireland
Website :
Want to Be Successful?
Learn Secrets from People Who Already Made It
Please enter valid Email