Amgen SuccessStory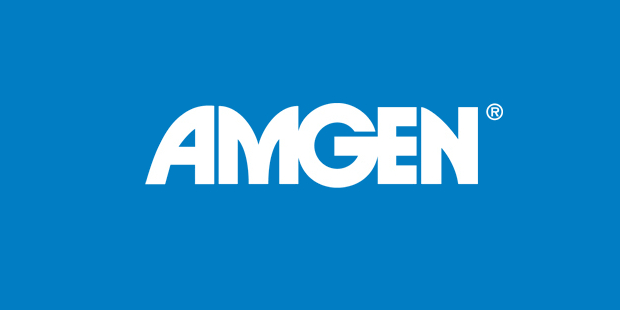 AMGen is a US based biotechnology medicines company that has come as a boon to patients with conditions. It is dedicated to discovering, developing, manufacturing and marketing drugs and medicines for a wide range of diseases, including rheumatoid arthritis, cancer, inflammation, anemia, bone problems, etc.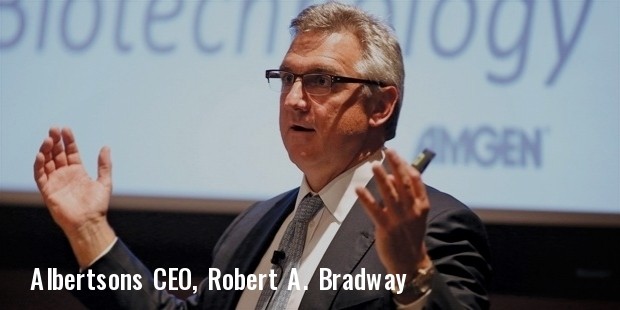 In addition to focusing on therapeutics, the company is also functional in innovating medicines in the field of molecular and cellular biology. Some of the company's best selling products include Neulasta, Neupogen, Enbrel and many more.
Founding and History of AMGen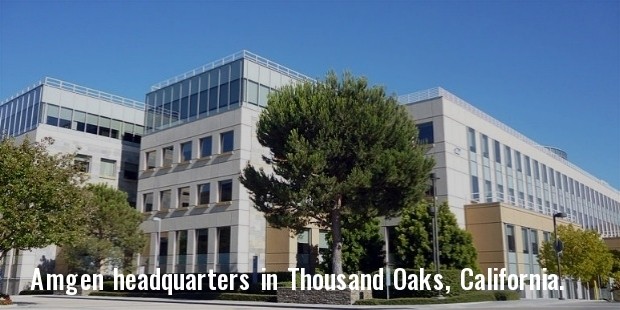 The original name of AMGen is Applied Molecular Genetics, which was founded in 1980 by George Rathmann. The founder was the CEO of the company at the time of its incorporation, but later, Gordon M. Binder became its CEO in 1988, and then Kevin W. Sharer in 2000. After Sharer's retirement, Robert A. Bradway took the position of the company's CEO in 2012. Since its inception, the company has done around 5 major business acquisitions so far, including those with Kinetix Pharmaceuticals, Inc in 2000, Micromet, Inc. in 2012, and Dezima Pharma in 2015.
Major Products Of The Company
AMGen has got 12 drugs approved so far, including the following Enbrel for arthritis, Aranesp and Epogen for anemia, Bloinatumomab for acute lymphoblastic leukemia, Neupogen and Neulasta for neutropenia, Prolia for postmenopausal osteoporosis, Nplate chronic immune thrombocytopenic purpura, Vectibix for colon cancer, Sensipar/Mimpara for Primary and Secondary hyperparathyroidism, and XGEVA for preventing skeletal-related events (SREs). They also created Kepivance for oral mucositis, StemGen mobilizing peripheral hematopoietic stem cells, and Kineret for rheumatoid arthritis, which they later sold off to Biovitrium after production.
Social Responsibilities Fulfilled By AMGen
Every year, the company provides significant donations towards improving people's health and standard of living. The AMGen Foundation awards multi-mullion dollar grants to local, national and international no-profit organizations. It also supports IME, Independent Medical Education, that is dedicated to designing and implementing programs in the medicine and healthcare industry. They provide funding for online courses, written materials, conferences and live presentations as well. Since 1995, AMGen has made donations of equipments and supplies to no-profits and schools as an effort to deliver quality education to aspiring scientists. They regularly donate incubators, HPLC components, water baths, hoods, freezers, refrigerators, stationery supplies, plastic bottles, lab glassware, stationery supplies and lab coats to scientific education facilities in the US. AMGen also grants charitable sponsorships and donations in the industry, dedicated to social, humanitarian, community and education programs.
Awards and Achievements
In 2015, AMGen ranked number 6 in the list of Fortune World's Most Admired Companies. It also featured on the top 10 major pipelines in the entire industry of biotech and pharmaceuticals. In addition to its performance and contribution, it is also rated as one of the best employers in the industry to work with.
Apart from contributing towards the healthcare industry, AMGen identifies its responsibility towards the society, and gives a massive share towards creating a healthier world.
Full Name :

Amgen
Founded :
Founder :

George Rathmann
CEO :

Robert A. Bradway
Industry :
Sector :
Country :

USA
Website :
Want to Be Successful?
Learn Secrets from People Who Already Made It
Please enter valid Email