Poshmark SuccessStory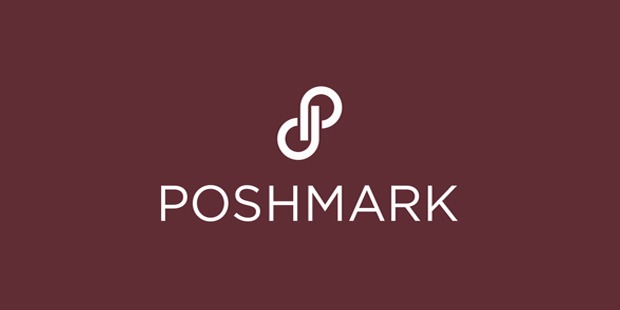 Selling secondhand goods online isn't something new. In fact, one of the largest ecommerce platforms in the world eBay has provided a tool where users to buy and sell goods online for over two decades now. But despite the industry being dominated by eBay, a few players still managed to break through. One of which is California-based Poshmark. Aside from generating $193 million in revenues in the first three quarters of 2020, the company also obtained a $7 billion valuation from its recent IPO.
Profile
Poshmark Inc. is a technology company based in California, United States. It developed a platform where users can buy and sell a variety of goods from a single app.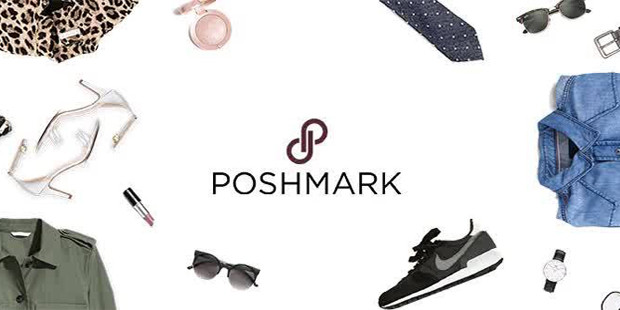 Poshmark was founded in 2011 by a group of marketing and engineering experts; one of which is CEO Manish Chandra who previously served as an executive for several companies and whom also founded online shopping community platform Kaboodle (later acquired by Hearst). With what began as a platform where women can sell used clothing, the Poshmark clothing app has evolved into a social marketplace for both and women looking to make a profit from their used stuff. Through the Poshmark shopping platform, users can practically sell anything from clothes/clothing accessories to skincare products and even bathroom/kitchen essentials.
According to its website, Poshmark has over 70 million registered users across the United States and Canada with over 200 million products being listed on the Poshmark app. The company also boasts that one sale is accomplished every second in the U.S. Poshmark's rise as one of the leading ecommerce marketplaces in the country is impressive considering that eBay and Etsy had been controlling most of the market share for more or less two decades.
Since Poshmark has a wide array of products, users can even search for the brands they want to purchase. Among these brands include Coach, Luis Vuitton, Gucci, Crate & Barrel, IKEA, Nike, and Gap among many others.
With the Coronavirus pandemic causing store shutdowns and loss of jobs, this created a demand for consumers to purchase more second-hand goods. This greatly benefited Poshmark as its massive catalog of goods across different categories brought excitement as well as a sigh of relief for budget-conscious buyers. For the first nine months of 2020, the company generated $200 million in revenues which is up 28% from the previous year. Poshmark makes money by charging 25% on $15 and upward transactions as well as charging a flat rate of $2.95 on smaller sales.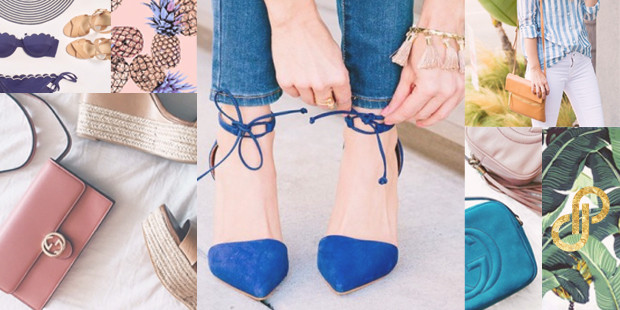 After a strong 2020, Poshmark is already looking to build on its previous success in the new year. The company debut in the U.S. stock exchange in early January with shares closing at 141% on the first day of trading. The company initially priced its IPO at $42 a share but prices soared to $97.50 per share at the start of trading. After its impressive NASDAQ debut, the company value is now at $7 billion.
Poshmark is headquartered in Redwood City, California, and employs around 300 workers.
History
Poshmark was founded in 2012 by Manish Chandra, Tracy Sun, Gautam Golwala, and Chetan Pungaliya.
In 2017, Poshmark raised $87.5 million in a funding round led by Singapore-based Temasek Holdings. Menlo Ventures, GGV Capital, Mayfield, and other investors also participated in the investment.
In 2018, the company grew to four million users and also reported that they had earned their first $1 billion in profits.
In 2021, the company went public with shares soaring to 141% on the first day of trading. Poshmark's valuation also grew to $7 billion after the successful Nasdaq debut.
Founders
Manish Chandra is Poshmark's Chief Executive Officer. Other Poshmark founders Tracy Sun, Gautam Golwala, and Chetan Pungaliya are the company's Senior Vice President for New Markets, Chief Technology Officer, and Senior Vice President for Engineering respectively.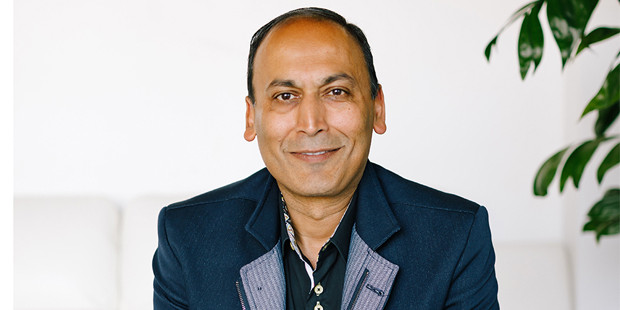 Before his current company, Poshmark founder Chandra launched Kaboodle in 2005 together with Keiron McCammon and Chetan Pungaliya. Kaboodle was a social shopping site that lets users list their products on the web with details of the product being automatically downloaded after being listed. It was acquired by New York-based media company Hearst Communications in 2007 for $100 million.
Revenue
Poshmark saw a 28% increase in their revenues in the first three quarters of 2020 ($193 million) compared to the same period of 2019 ($150.5 million). The recent Poshmark IPO is also expected to help the company's expansion efforts in the next few years.
Competition
Aside from eBay and Etsy, Poshmark also faces competition from numerous ecommerce marketplace companies including thredUP, Vinted, and Tradesy.
ThredUp was founded in 2009 and focuses on the buying and selling of luxury brands for women and children. Since ThredUp mainly lists popular items, this makes it easy for sellers as they quickly get an estimate for their items as well as become a top rated seller on the site. Once the products pass quality inspection, sellers will be receiving a portion of the sale. The San Francisco-based resale company has over 45,000 brands including Marc Jacobs and Forever 21. In 2020, Walmart partnered with the company to expand its fashion resale capabilities.
Vinted is also one of the biggest online communities for used fashion items. Launched in 2012, Vinted has over 25 million users and over a thousand brands listed on its app. In 2019, the Lithuania-based company passed the $1 billion valuation mark after raising €128 million ($141 million). The investment was used for further expansion in Europe as well as to build more features to improve the buying and selling process.
Another popular fashion resale marketplace is Tradsey. The company raked in $1 billion in sales for 2019 and currently has over five million users. Similar to ThredUp, Tradesy focuses on luxury brands allowing buyers to purchase fashion items they can't normally afford. Numerous items are also listed in the Tradesy app aside from clothes including clothing accessories, bags, and shoes. Between 2017 and 2018, the company opened its retail space The Tradesy Showroom and also acquired New York-based closet organizing service Fitz (later rebranded as Tradesy Closet Concierge).
As for eBay and Etsy, the former is an online marketplace for a variety of items while the latter is an ecommerce website focusing on handmade/vintage items and craft supplies. Ebay generated a record-high in revenues in 2019, raking in $10.8 billion. Meanwhile, Etsy generated $1.3 billion in revenues for the first three quarters of 2020. Former Walmart COO Jamie Iannone was appointed as eBay CEO in April 2020, replacing Devin Wenig and interim CEO Scott Schenkel.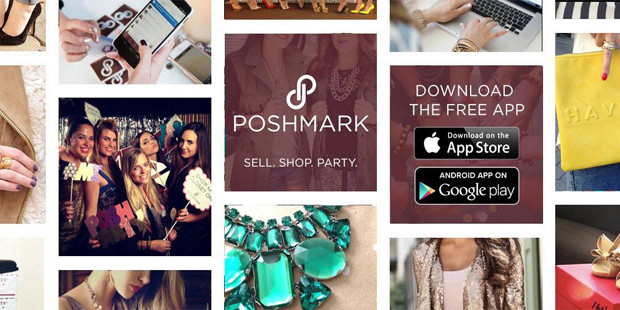 With online marketplaces continuing to evolve and attract more customers, Poshmark has managed to build a successful brand. And if it continues with its fast growth, it won't be long before it soon overtakes even the most established competitors in the industry.
Full Name :

Poshmark
Founded :
Founder :

Manish Chandra
CEO :

Manish Chandra
Industry :
Sector :
Country :

USA
Website :
Want to Be Successful?
Learn Secrets from People Who Already Made It
Please enter valid Email