8 Most Expensive Samsung Products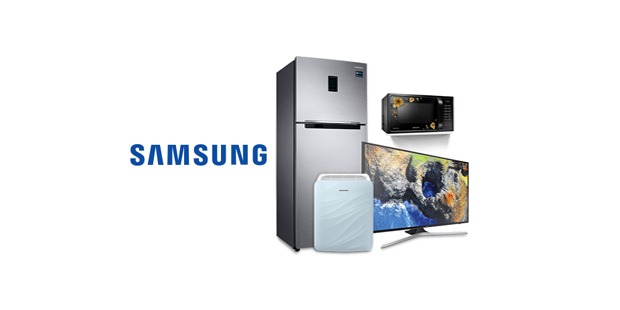 It's no secret that Samsung is one of the biggest companies in the world. The South Korean conglomerate has manufactured all sorts of electronics over the years and has pumped some of the best products the world has ever seen. Although Samsung has been known to sell affordable products, it has also released some very pricey ones. Here are eight of the most expensive Samsung products:
1. High-Efficiency FlexWash Washer – $2,000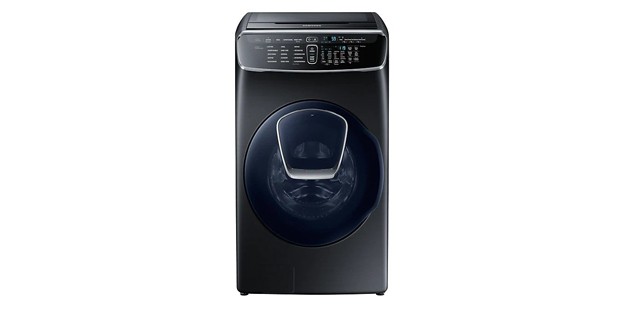 When it comes to home appliances, Samsung is king. From washing machines to air conditioners and even refrigerators, Samsung has made them all, and people have been loving it ever since. Released in 2018, the High-efficiency FlexWash Washer brings the company's most advanced features to a washing machine that washes the entire household's dirty laundry in a single go.
The FlexWash Washer introduces a new technology called "PowerFoam" wherein detergent is mixed with air and water to achieve a much better washing result. It is also capable of wi-fi connectivity that allows homeowners to control the machine from anywhere.
2. Galaxy Fold Z 2 – $2,000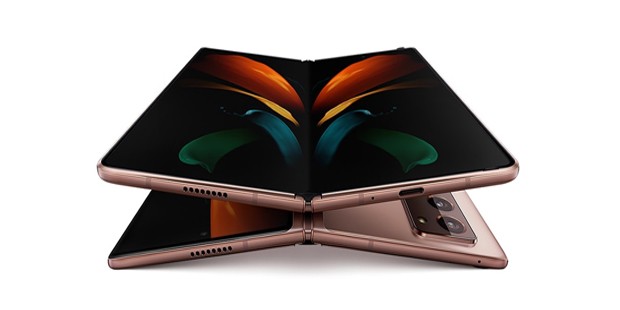 Samsung Fold Z 2 is Samsung's most expensive smartphone. Released in September 2020, the Fold Z 2 comes with a triple 12MP Camera, 4k UHD video recording capabilities, and 256/512 (128GB RAM) internal storage. Despite the impressive specs, the Fold Z 2 is best known for being a foldable phone. The phone comes with a 6.2-inch screen, but unfolded, it expands to 7.3 inches.

Unlike previous foldable phones, the Fold Z 2 fully embraces the newest technology, meaning no barrier or any piece of hardware is present when used during its expanded state. The Fold Z 2 is the successor to 2019's Samsung Galaxy Fold. A special edition featuring American fashion designer Thom Browne model will also be released, selling at a more expensive $3,299.
3. 36" Induction Cooktop with Flex CookZone – $2,500
From a wi-fi enabled washer to a wi-fi enabled cooktop. This 36" cooktop enables home chefs to cook from anywhere in the house, and also comes with LED lights that imitate cooking with traditional gas. Samsung's highly-advanced cooktop can also adapt to any surface and can be used with digital touch controllers.
4. 4-Door French Door with Touch Screen Family Hub Refrigerator – $3,500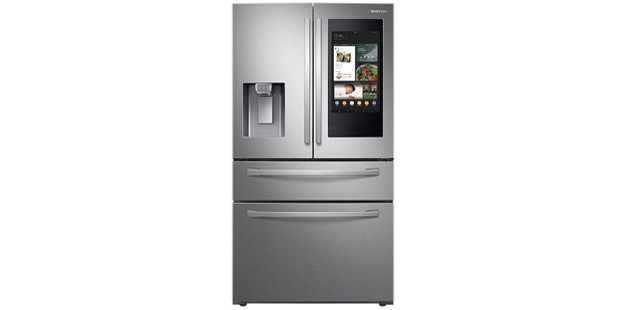 This large refrigerator (22-cubic feet) doesn't only store large amounts of food items, but it also features a video-enabled doorbell called the "Ring Video Doorbell Pro" that allows homeowners to check whoever's knocking at the front door. The refrigerator also comes with wi-fi connectivity, a voice-assisted cooler box, and an ice-maker that can make 9 pounds of ice per day.
5. 82-Inch QLED Smart 4K UHD TV – $5,300
Despite facing competition from numerous companies, Samsung has managed to stay on top of the game when it comes to making televisions. And over the years, it has introduced numerous tech for its TV products that have caused competitors to scramble and go back to the drawing board. The 82-inch QLED Smart 4K UD television puts 4K HDR technology to great use, showcasing unprecedented contrast and color that will make any movie and gaming night much more memorable.
6. 4-Door French Door Panel Refrigerator – $8,900
Although this doesn't feature a video-enabled doorbell, the 24-cubic feet french door panel refrigerator still packs some serious futuristic fridge tech. The "FlexZone" feature allows homeowners to switch the fridge's entire temperature through its four temperature settings. It also comprises three cooling systems that keep food fresher and longer.
7. 98" Q900 QLED Smart 8K TV – $70,000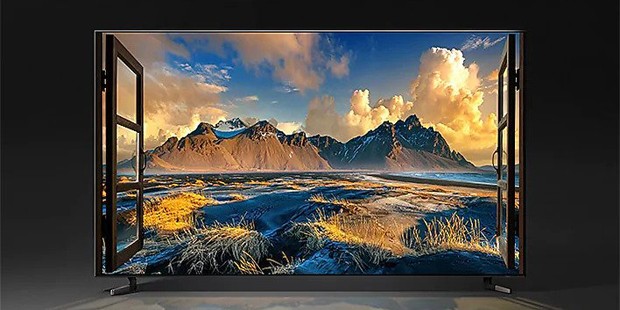 As televisions are concerned, the Q900 is one for the future, albeit at a $70,000 price tag. But the price is somewhat justifiable as this massive television features a 98-inch flat display. All that screen size is complemented with an equally spectacular 8K resolution. If 4K already manages to bring some jaw-dropping reactions, then 8K definitely brings the TV experience to a whole new stratosphere.
8. 105" Curved 4K UHD Smart LED TV – $120,000
The 105" Curved 4K UHD Smart LED TV is Samsung's most expensive product to date. Although it doesn't come with an 8K display, it does feature 3D viewing through the Smart View 2.0 technology. It's also slightly bigger than the previous entry and comes with a pop-up camera and wi-fi connectivity. Although going to a cinema is still the best option when watching movies, staying at home and watching it on a 105" 4K LED TV is also a win-win alternative; not really a difficult choice when there's an extra $120,000 to spend.
As long as people purchase, Samsung will continue to make expensive products. The question is, when will the company eventually release its first million-dollar hardware?
Want to Be Successful?
Learn Secrets from People Who Already Made It
Please enter valid Email