Most Expensive Rims In The World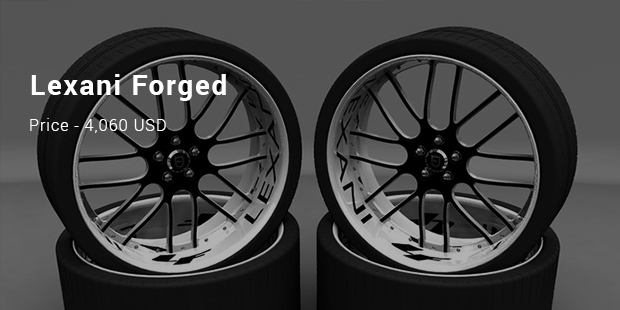 Rims are surely one of the most crucial parts of any vehicle- a perfect rim set helps the car tocome alive with its own unique style. Whether it is a luxury car from Audi or BMW or Bentley or a moderately-priced one by Chrysler or Nissan or Toyota, compatible car rims play a great role in influencing the looks of the vehicle.
The car rims are like the most ideal automotive accessory for your steam. Now, what are the most expensive rims in the world? Well, here is a list on 6 most expensive car rims from the contemporary auto scene.
1. Forgiato Estremo – 5,760 USD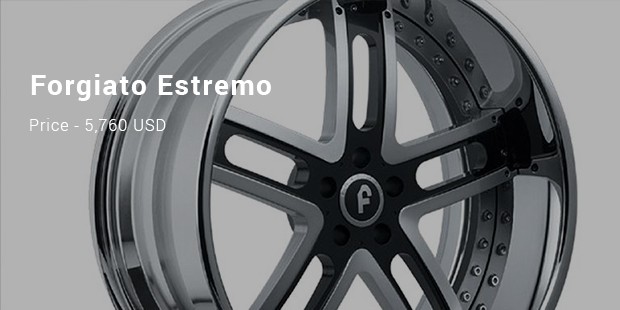 You are getting a 3-piece forged wheel made from aircraft aluminum here which is made as per the given specification of each customer- whether you drive an Audi car or a magnificent steam from Mercedes. You will able to select your desired degree of convexity or concavity- which would be then blended with outer & inner lip widths as well as preferred shapes.
2. Lexani Forged - 4,060 USD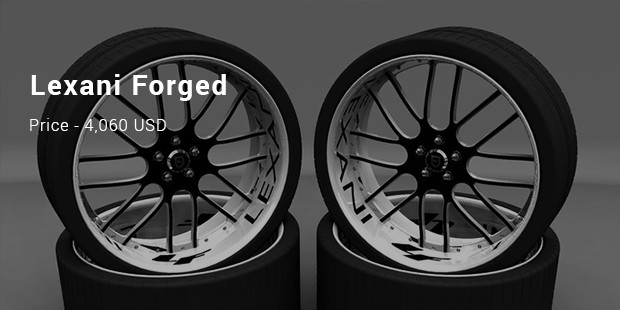 Renowned for sophisticated workmanship & appealing design, Lexani Forged is one of the best options for best cars. You will get strong metallic frame here with thinner spokes, large diameters and wider rims. It's futuristic design has earned several accolades and are widely deployed by eminent car makers all over.
3. Savini – 3.920 USD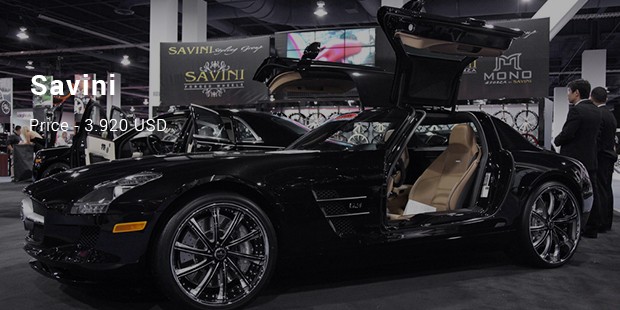 It comes with a 3-piece forged structure that has been made glamorous with aggressive looks and stylish angles. Savini has used edgy aerospace T6 aluminum here which has been forged with advanced construction & precision techniques. The customers are allowed to specify their preferred paint application, matching with the aura of their own steams.
4. GFG – 3,810 USD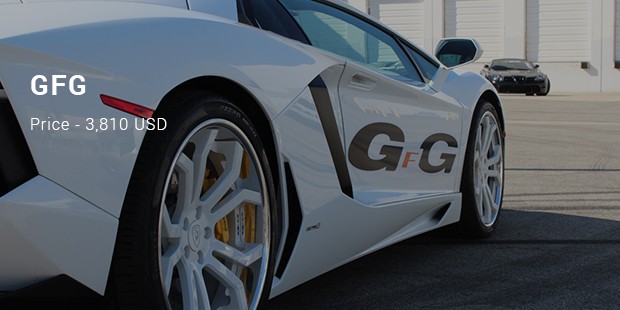 5. Asanti – 3,594 USD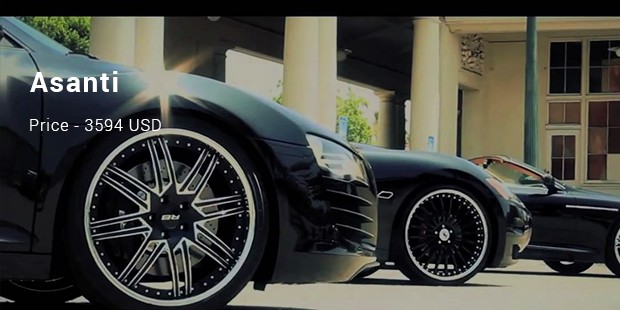 Asanti Wheels continues to rule the world by reinventing each wheel and always sets the bar for competitors , well above the industry standard. These are elegantly crafted and well designed to complement the world's almost all the luxurious cars. By incorporating the European styling , incisive forgings and custom made finishes they create forged wheels which are unique in each and every way. Asanti , recognized for elegant details is very aggressive yet the rims enhance the motors beauty with a personal touch.
6. Vossen – 2,596 USD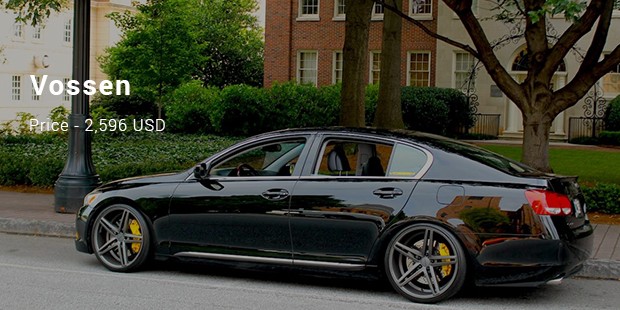 Using advanced and traditional casting processes , the very popular VF Series utilizes flow forming which cuts down the weight and increase strength of the rims manufactured by them. The process also allows for a great range of wheel widths within each design. The simple and aesthetic design is behind the guiding design principal. The Forged Precision Series line features , sleek , slender and elongated spokes. This characteristic 30-degree cut reduce material, further slimming the spokes and add unique detail.
7. Nutek - $6113.60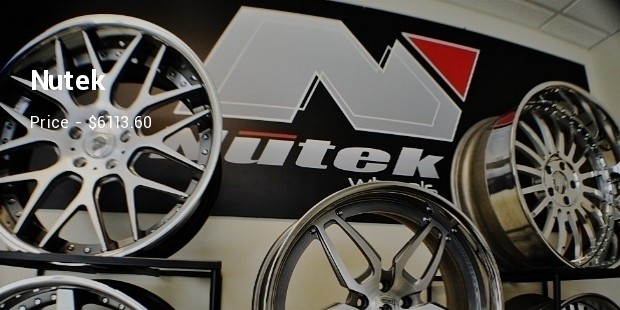 Nutek wheels are rims which are entirely manufactured in the United States. It is important to note that each forged wheel is custom designed by the owner himself . The unique and creative designs combined with the finish combinations are very unusual by using two or three colors. Apart from the regular and usual chrome and paint finishes, the rims can also have anodized.
8. Forgiato Basamento - $4664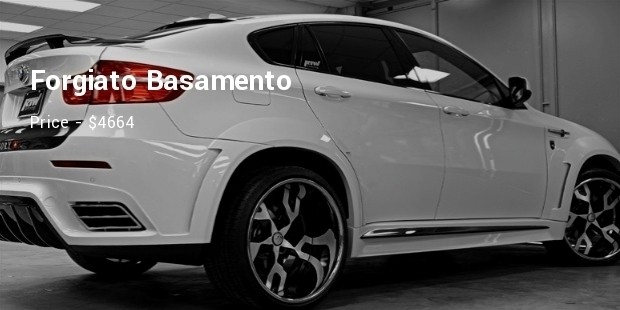 Forgiato Basamento is the custom painted original series of wheel rims. These can be finished with carbon fiber, or also can be brushed with the paint to match. The lip size also depends on the rim size, but regardless to that , they will be re-spun just in order to attain the much required extra bending strength.
Yes, it cannot be denied that these car rims command a heavy price tag but if you consider the rich make here- especially the presence of aircraft-grade aluminum- the hefty tag seems worthy. Your steam is surely one of your treasured investments and these magnificent rims are the perfect match for your asset.
Want to Be Successful?
Learn Secrets from People Who Already Made It
Please enter valid Email