Most Expensive Restaurants in Istanbul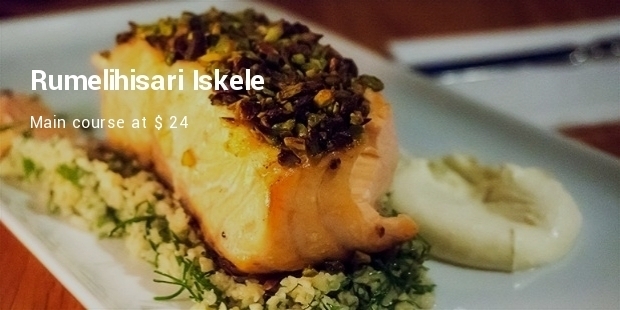 Istanbul is a food lover's town and restaurants abound, from humble kebab joints to fancy fish venues, with a variety of excellent options in between. Owing to its location on the Bosphorus, which connects the Black Sea to the Sea of Marmara, Istanbul is famous for its seafood.
A classic Istanbul meal, usually eaten at one of the city's rollicking meyhanes (literally "drinking places"). Istanbul is a food lovers' paradise, let's now have a look at some of the most expensive restaurants in the city.
1. Giritli – Main course at $ 47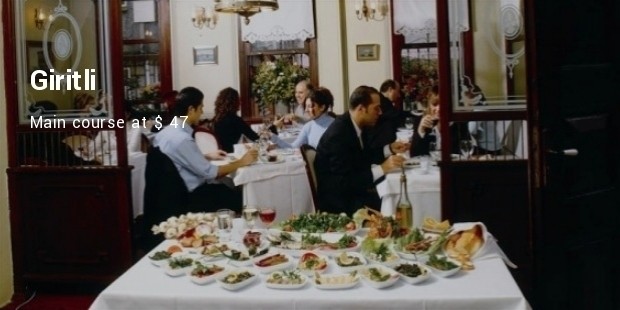 This elegant yet comfortable fish restaurant on a quiet corner in the Sultanahmet district is full most nights with both locals and tourists, because of its fixed-price menu that includes bottomless glasses of local wine, raki or beer. The grilled octopus in olive oil is close to perfect, and other highlights include the seafood and orzo salad and the olives stuffed with walnuts and feta – part of the dozen or so starters brought to the table.
2. Mikla – Main course at $ 34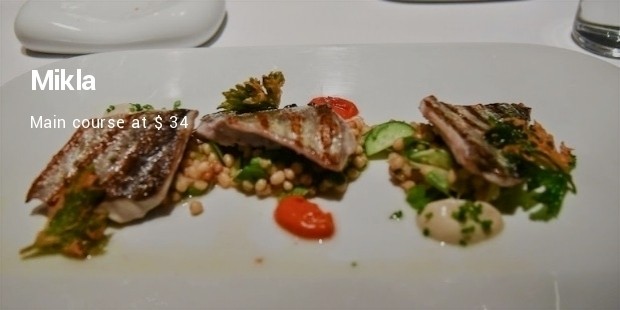 Located on the rooftop of the chic Marmara Pera hotel, Mikla, which opened in 2005, has a dazzling view of the city below. But the stylish restaurant's menu, which reflects both Turkish and Scandinavian influences, more than holds its own. The restaurant's extensive wine list is a good introduction to the exciting developments in Turkish wine making.
3. La Mouette – Main course at $ 25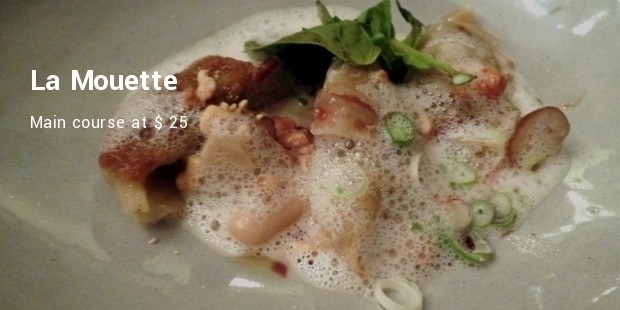 On the terrace of Beyo?lu's Tomtom Suites hotel in Istanbul, La Mouette is one of the city's finest restaurants with incredible view & atmosphere. It is the ultimate modern Turkish Cuisine restaurant in the city where you can find unthinkable combinations that unexpectedly taste good like orange flavored veggie puree served with lemon shrimp. The chefs use the plates as a canvas so much that you can't sacrifice to eat the food in them. Menu here in La Mouette changes seasonally.
4. Rumelihisari Iskele – Main course at $ 24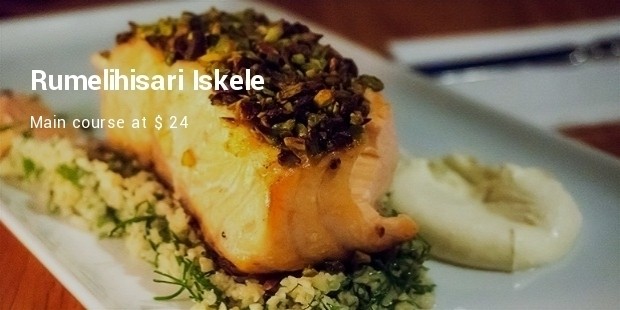 Located next to the Fatih Sultan Mehmet Bridge, away from the hectic city center of Istanbul, this seaside restaurant offers a very relaxing atmosphere where you can sit and calmly watch the ferry traffic on the Bosporus while indulging what must be some of the best sea food Istanbul has to offer - their calamaris is supposedly die for.
5. Leb-i derya– Main course at $ 24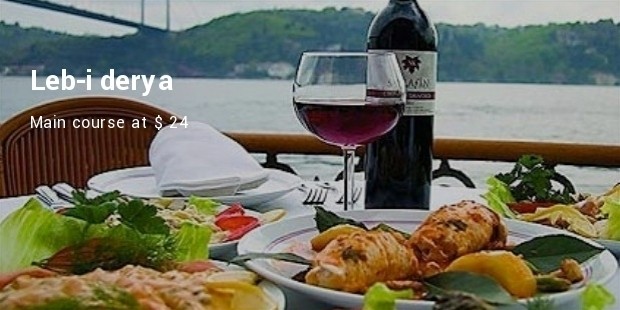 6. Müzedechanga– Main course at $ 21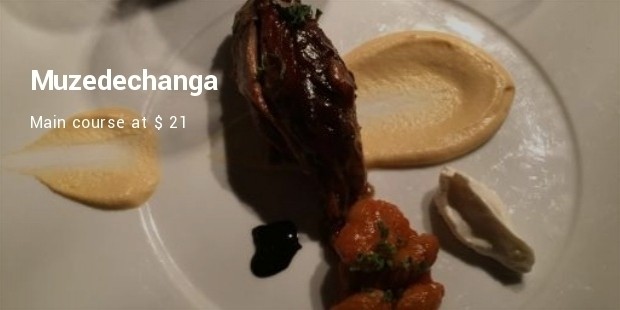 7. Körfez – Main course at $ 16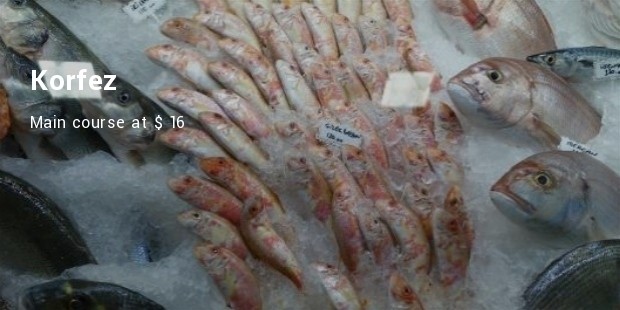 8. Daruzziyafe – Main course at $ 16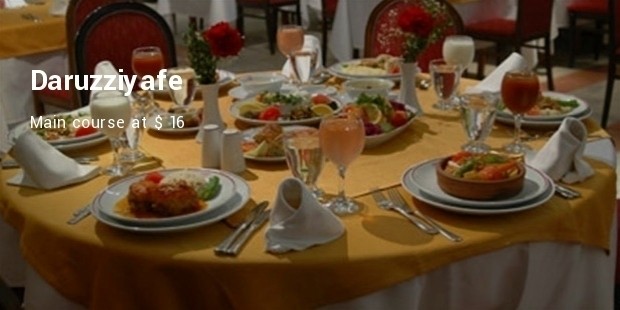 9. Meze by Lemon Tree – Main course at $ 15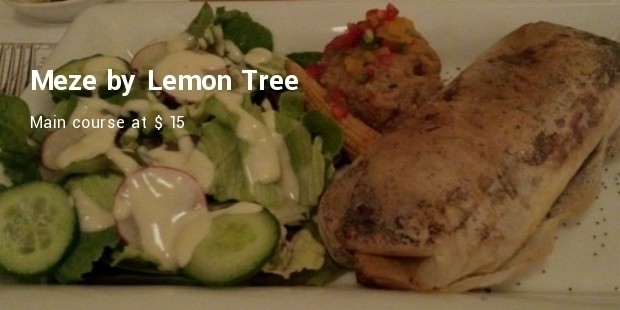 10. Lokanta Maya – Main course at $ 12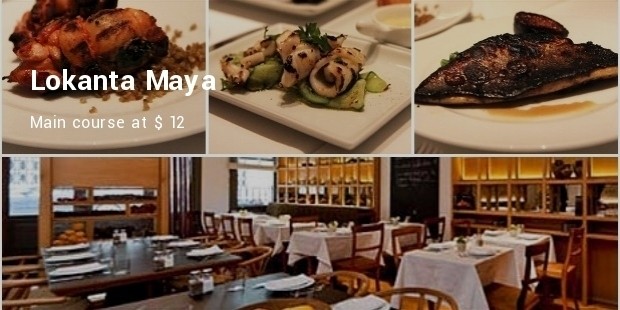 Istanbul is full of rooftop restaurants with superb views across the Bosphorus and modern cuisine that fuses east and west. Alongside a grand treat to your taste buds, it offers breath-taking views of Istanbul and the glittering Bosphorus Strait, something that can be cherished later.
Want to Be Successful?
Learn Secrets from People Who Already Made It
Please enter valid Email