10 Most Expensive Photographs Ever Sold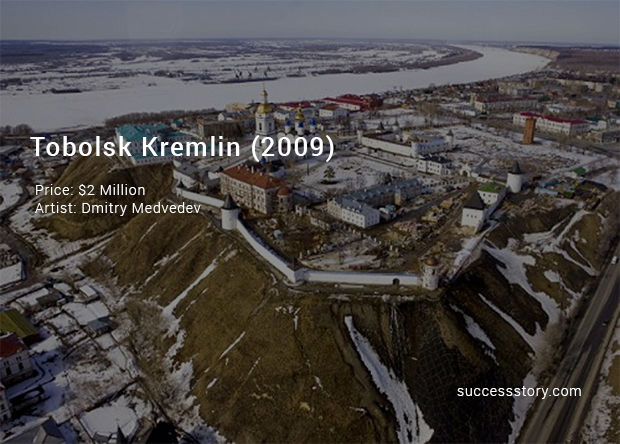 It might be difficult for some of you to imagine why a single photography could cost millions of dollars but as it turns out, there is a whole list of amazing, historic or important photographs which have been sold in beyond-imagination prices. The following are the 10 most expensive photographs ever sold:
1. Rhein II-Andreas Gurksy(1999)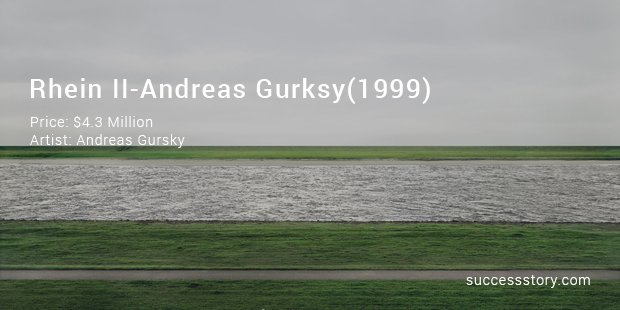 People often look at this picture and wonder what makes it the most expensive photograph of all times. Well its composition is what really makes it worth a whopping $4.3 Million.
2. Untitled #96-Cindy Sherman(1981)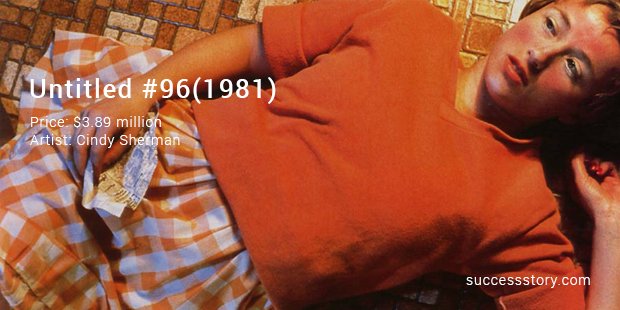 This is a self-portrait that happens to be the second most expensive photograph to be sold in the history of mankind. It was sold for $3.89 million and is a untitled since the photographer believes that it must be left open to interpretation.
3. For Her Majesty-Gilbert and George(1973)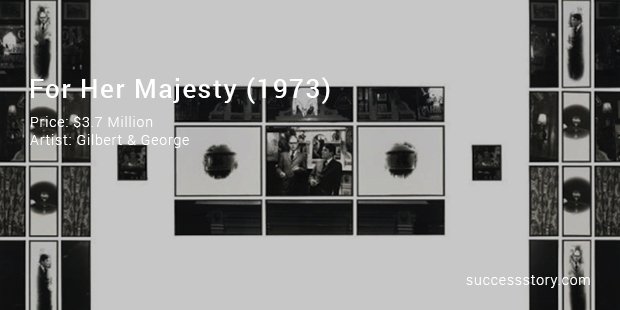 This is the 3rd most expensive photographs ever to be sold and goes back to the year 1973, when it was shot. It costs $3.7 Million and often leaves its onlookers mesmerized.
4. 99 cent II, Diptychon-Andreas Gurksy(2001)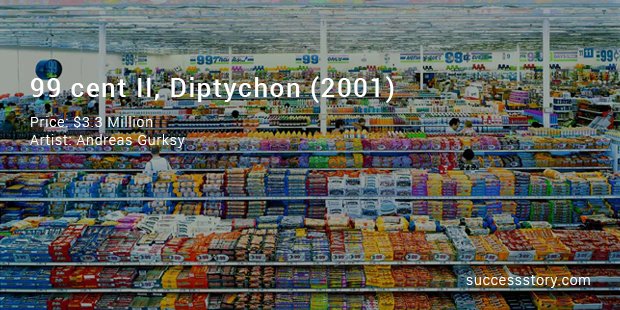 This is another photograph which finds a place in the list of the most expensive photographs ever to be sold. It too has been clicked by Andreas Gurksy, one of the most valued photographers of all times. Each of the copies of this photograph costs $3.3 Million. It must be mentioned that this photograph has been edited digitally.
5. Los Angeles-Andreas Gurksy(1998)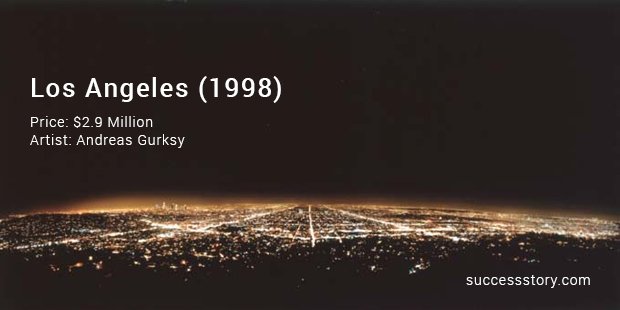 This photograph is worth $2.9 Million and captures the beauty of Los Angeles in the night time with lights blazing on top of buildings and streets lit up against the magnificent night sky.
6. Untitled#153-Cindy Sherman(1985)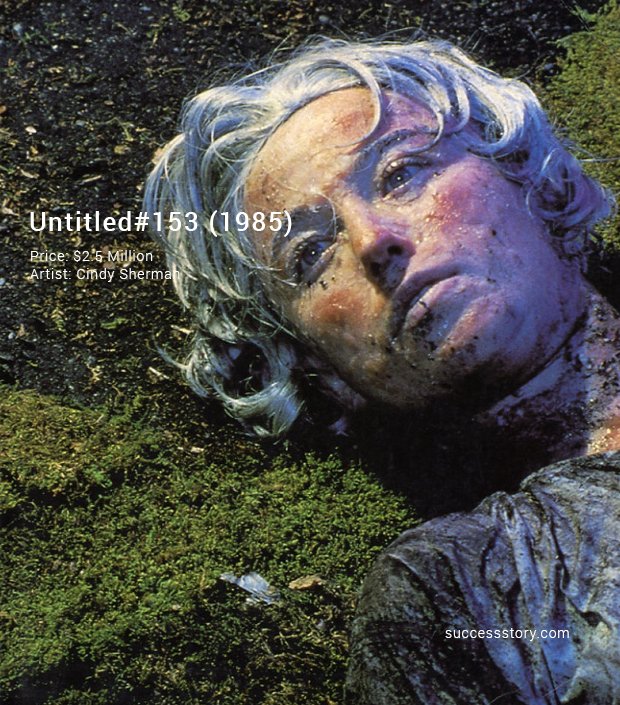 This too is a self-portrait and is a favorite among many photo enthusiasts in the world. Cindy Sherman proved with this picture that her interest in Self portraits but some real talent and not just fluke. This photograph was sold at $2.5 Million.
7. Billy the kid –Unknown(1880)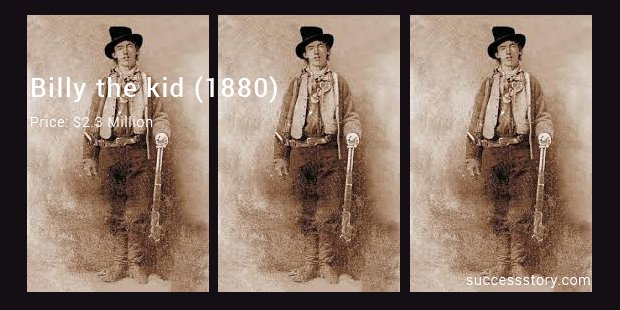 This picture is the only photograph of famous 'Billy the kid' who was a popular outlaw. This picture was sold for a price of $2.3 million, making it the 7th most expensive photograph in the world.
8. Tobolsk Kremlin-Dmitry Medvedev(2009)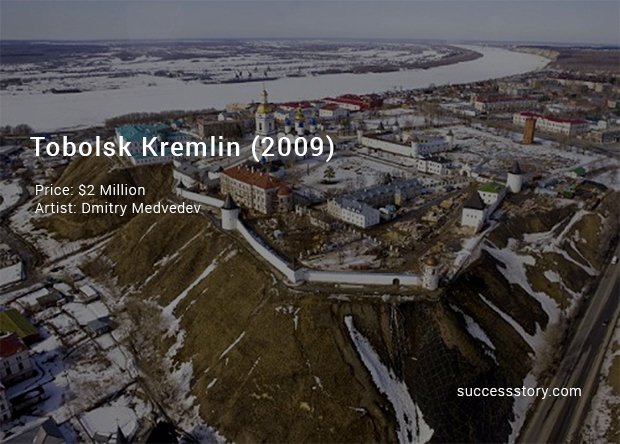 The current Russian Prime Minister clicked this photography for a charity event and fetched a whopping $2 million. It was taken from the top of a helicopter and captures Kremlin.
9. Nude-Edward Weston(1925)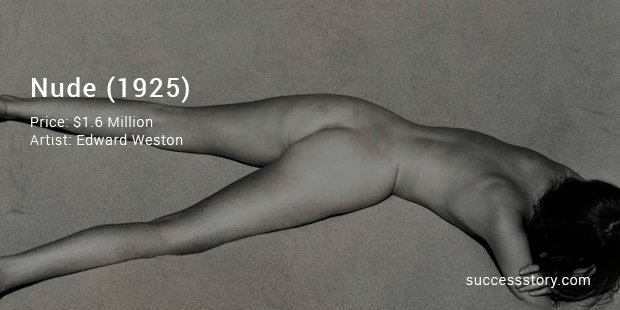 Edward Weston is a famous American photographer who started shooting nudes of his wife but later went on to shoot nudes of other lovers as well. This nude photographer was sold at a price of $ 1.6 Million, making it a part of this illustrious list of photographs.
10. Hands-Alfred Stieglitz(1918)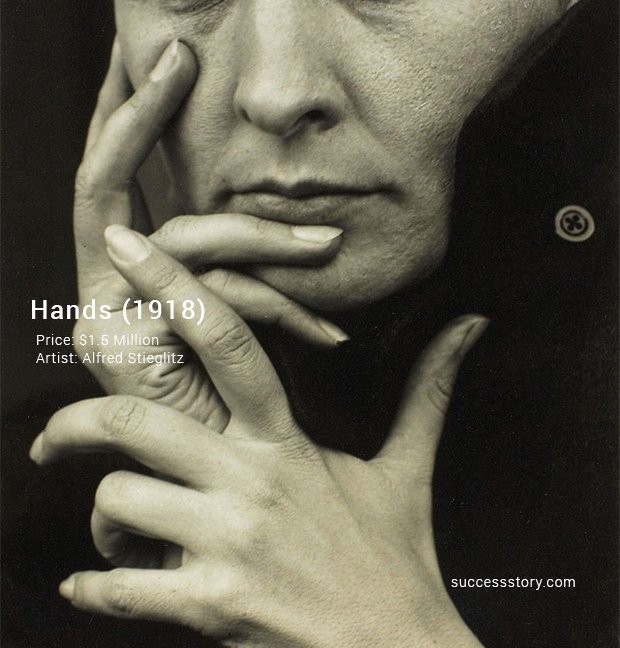 This picture was taken by Alfred Stieglitz and shows the hands of his lover. This wonderful shot was taken in the year 1918 and was sold for $1.5 Million. This picture has a story behind it wherein the photographer and the subject fell in love only after this photo was clicked.
Want to Be Successful?
Learn Secrets from People Who Already Made It
Please enter valid Email