Most Expensive Luxury Dog Houses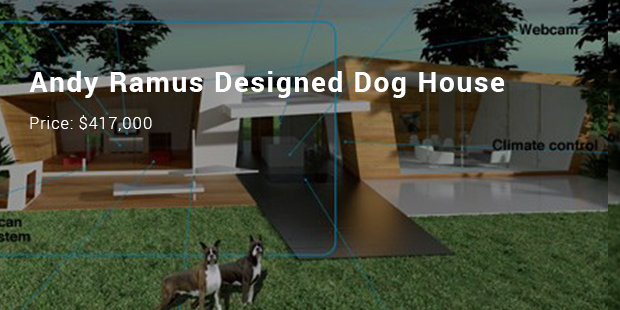 It's a dog's world! Everyone likes to pamper his/her dogs, so much so that they spend as much on their pup as they do on themselves! But there are some dog lovers who take their love to an extreme level and this is evident from the amount they spend on a dog house.
The following is a list of the 10 most expensive luxury dog houses:
1. Andy Ramus Designed Dog House - $417,000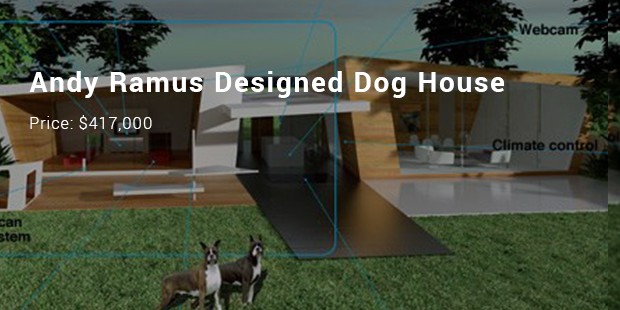 This is the most extravagant, feature-rich dog house in the world designed by Andy Ramus. Some features which it has include temperature controller beds, sound system, plasma TV, filtered water, dry food available, dog vision cameras and a retina scanner.
2. The Mansion - $325,000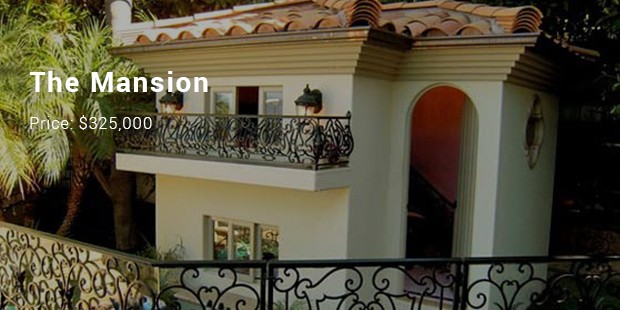 This dog house is owned by Paris Hilton and was bought for her 6 dogs. It has 300 square feet of space and looks like Paris's own home. It has a chandelier and 2 stories.
3. California Hills Dog Mansion - $30,000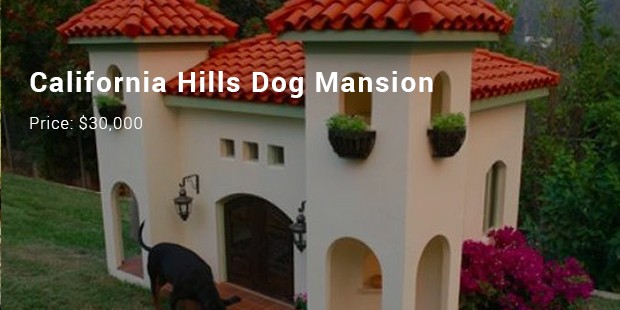 This is another dog house which looks like houses of celebrities situated in Hollywood Hills home. It is tagged at a price of $30,000 and is a dog's delight.
4. Home Replica - $25,000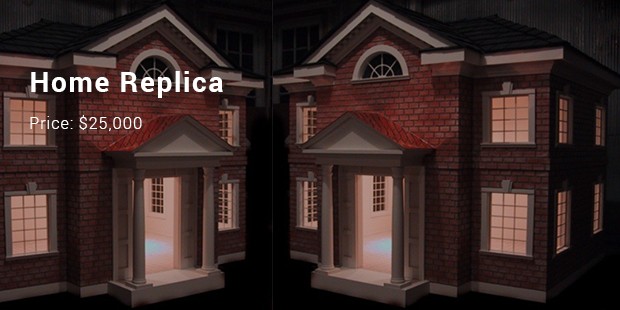 This dog house can give your dog the feel of your own home as it is designed as a replica. The designers of this house take the blueprints of the owners and use them to make the exact replica of your house.
5. The Colonial - $6,100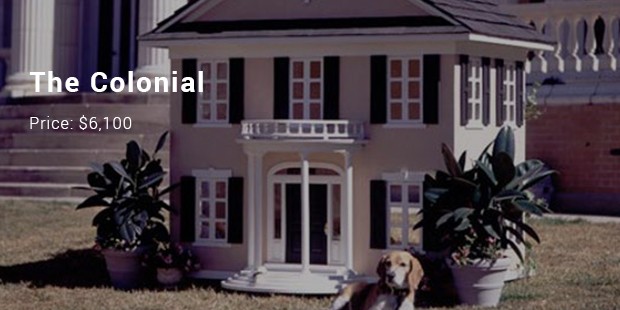 This is another dog house which finds its name on the list of the top expensive luxury dog houses in the world. It is designed by La Petite Maison and the design of this house was the exact copy of the design of the owner's home. Some features of this dog house include running water, climate control and a light.
6. Swiss Chalet Dog Home - $5,300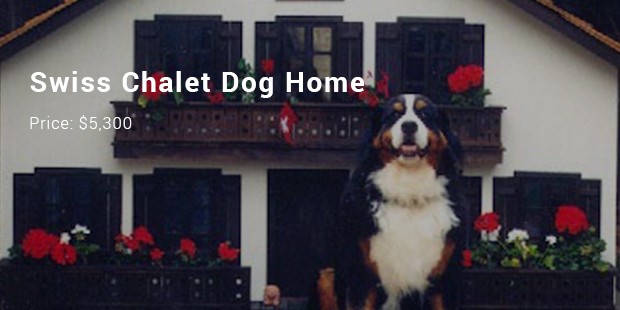 This is a dog home which makes the dog feel that it is in the Swiss Alps. This home costs $5300 and has replica of planter boxes, shutters, balcony, siding and shingles.
7. The Palace - $3,400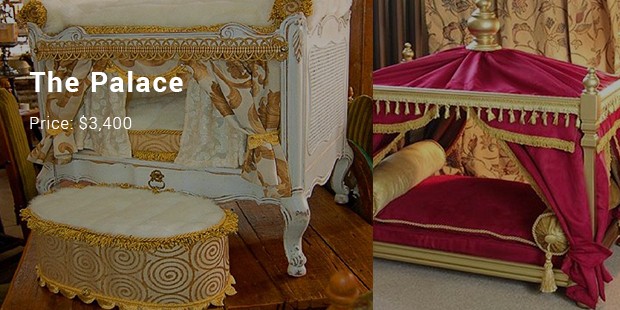 If you want your pup to feel the royalty, luxury and some style, then this is the perfect dog house as it comes with customer detailed fabric and embroidery that you dog can snuggle into comfortably.
8. Modern Dog Home - $3,000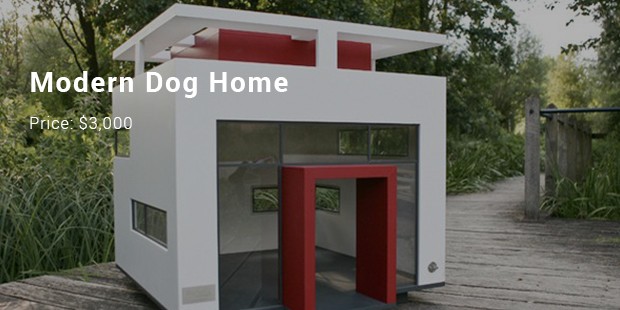 This is another dog house which happens to be one of the most expensive luxury dog houses in the world. This has been designed by a company called 'Out of the crate' and has several modern looking fixtures. It has a futuristic design with glass windows and edge designs.
9. The Dream Come True - $2,600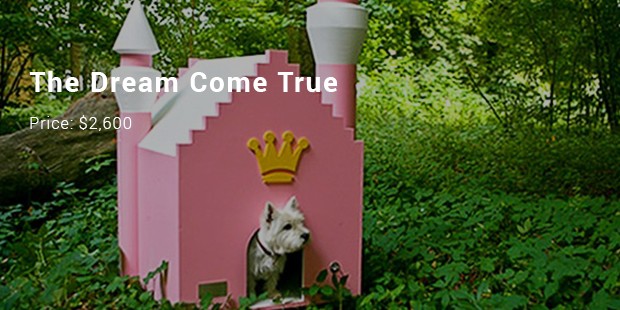 This particular dog house is perfect for a pint sized pooch and is designed in a fairytale castle design. You too can get this house by shelling out a price of $2,600.
10. The Farmhouse - $2,200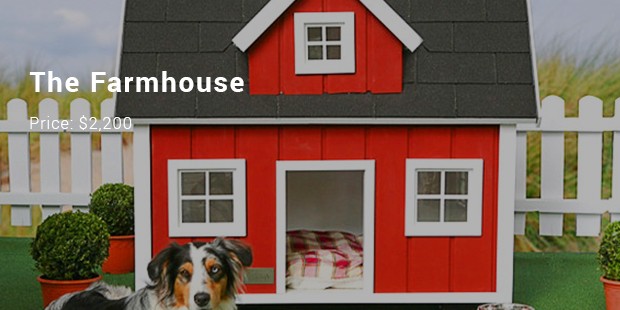 This is a dog house which offers your pet the comfort and luxury of a southern style farmhouse. It has a lot of roof and is made of shatterproof glass. It is a house with a simple yet elegant design.
Want to Be Successful?
Learn Secrets from People Who Already Made It
Please enter valid Email