10 Most Expensive Luxury Sedan Cars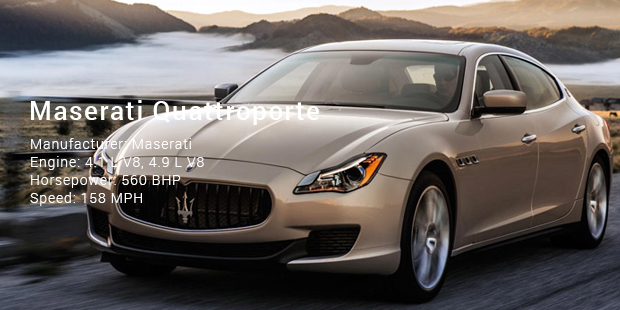 A sedan is a body style of a car which is one of the most popular car forms in the world. Many luxurious car manufacturers have given the world some of the most stylish, feature-rich and ofcourse expensive luxury sedan cars.
Let's look at the illustrious list of the 10 most expensive luxury sedan cars in the world at present:
1. Aston martin Rapide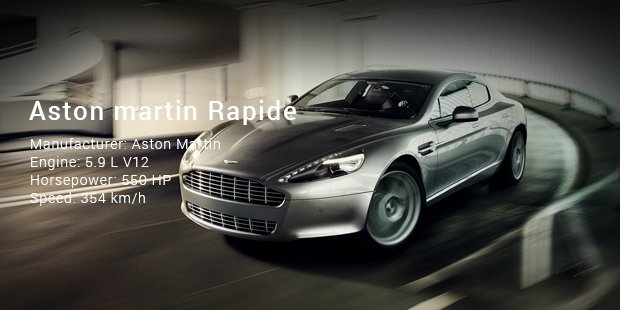 This is a 4 door luxury sedan car that was launched in 2010 and is a car known for its superb looks, tremendous power and six speed automatic transmission. It was introduced during the Frankfurt Motor show and is packed in with a powerful 5.9 litre V12 Engine. Aston Martin is the most expensive luxury sedan in the world.
2. Jaguar XJ X351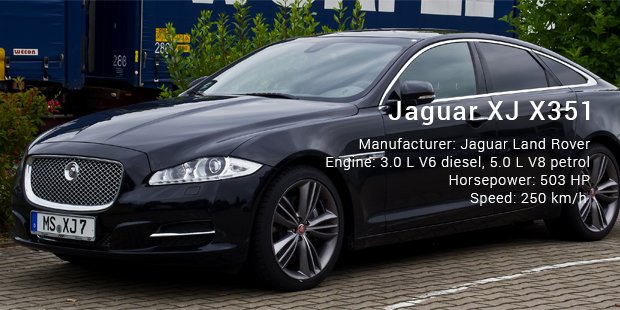 Second on this list is Jaguar - XJ X351 which is a full size luxury sedan launched by the British car giant. Calling it luxurious will be an understatement as this car is one of the official vehicles of the royal family of UK. This car is available in three versions-three litre diesel, five litre V8 and five litre V8 Supercharged engines.
3. BMW 640i Gran Coupe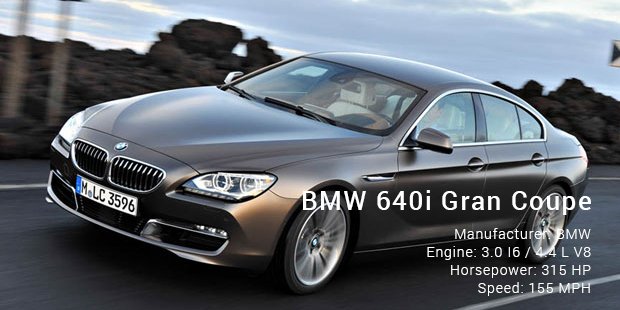 The German car giant BMW is known for its 6 series luxury sedans, and this particular model finds itself a place on the list of the most expensive ones. It was introduced in 2010 at the Paris Motor Show and has an engine with a horsepower of 302 at 5800 rpm. This vehicle has 8 speed automatic transmission systems with Steptronic.
4. Mercedes Benz S63 AMG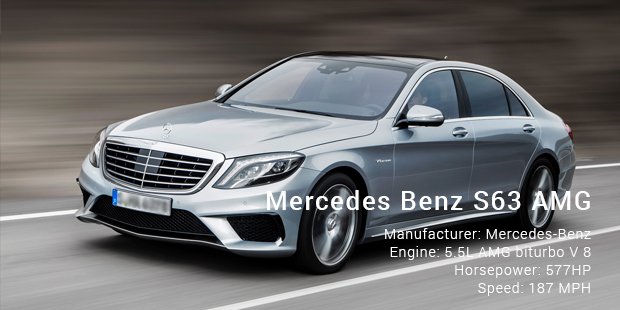 The S class of Mercedes benz consists of several luxury sedans but this one stands out. This is a special and limited edition model and is loaded with a strong 6.3 liter V12 Engine. This is the 4th most expensive luxury sedan car in the world.
5. Maybach 62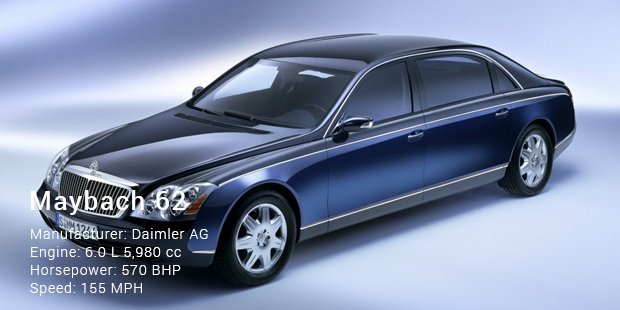 5th on this list is Maybach 62 which has a 6 liter V12 Engine and 5 speed automatic transmission system. The superb features of this car make it truly world class and take the luxury element to a completely different level.
6. Porsche Panamera Turbo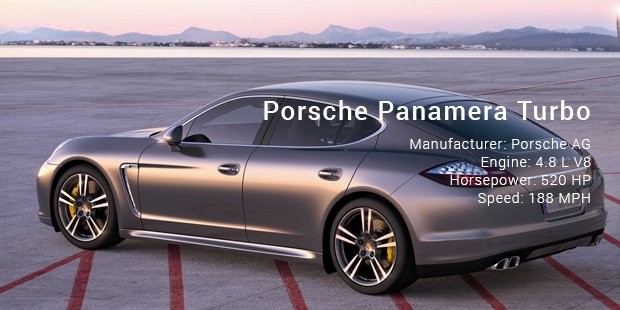 Assembled in Germany, Porsche Panamer Turbo runs on 4 .8 liter V8 Twin turbo engines which have the capability of delivering 520 horsepower. It can reach a maximum speed of 305 kilometers per hour and has a front engine layout.
7. Bentley Flying Spur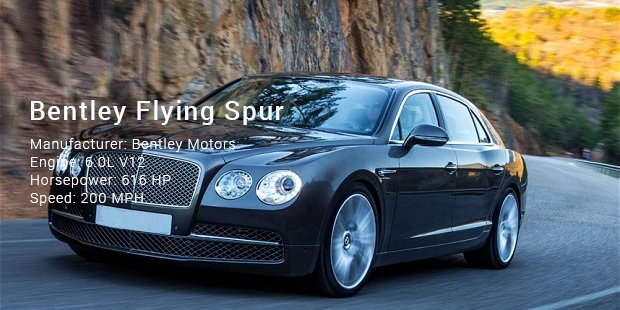 7th on this list is Bentley Flying Spur which has a front engine layout and is a 4 wheel drive. It was launched recently in 2013 and is known for its powerful 6 liter W12 Twin turbo engine.
8. Maserati Quattroporte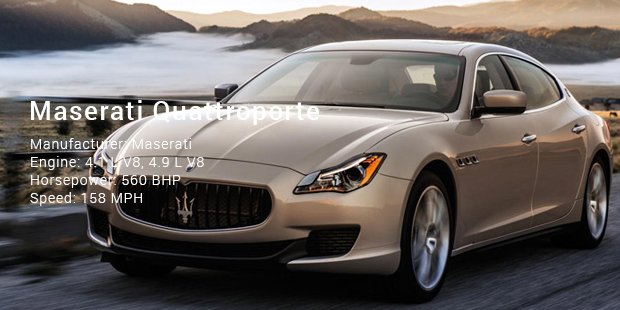 Maserati - Powered by an 8 speed ZF automatic transmission system, this car definitely deserves to be as expensive as it is! Its engines are designed by Ferrari.
9. Ferrari FF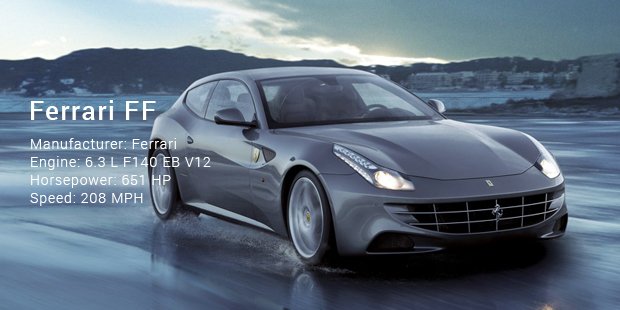 Another car on this list is Ferrari FF. This is a three door grand tourer which boasts of a 6.3 liter V12 Engine with a top speed of 335 kilometers per hour.
10. Rolls Royce Phantom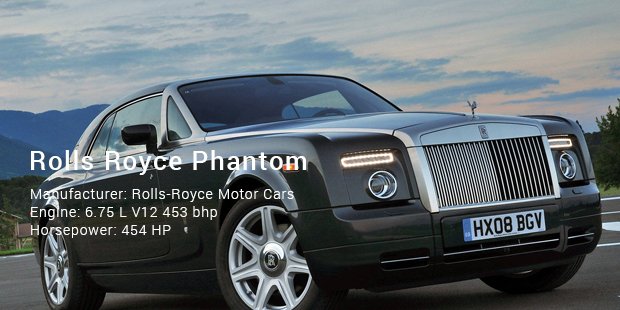 Rolls Royce car truly redefines the meaning of luxury and makes it to the list of the top 10 most expensive luxurious cars.
Want to Be Successful?
Learn Secrets from People Who Already Made It
Please enter valid Email