ZOZIBINI TUNZI: Miss Universe 2019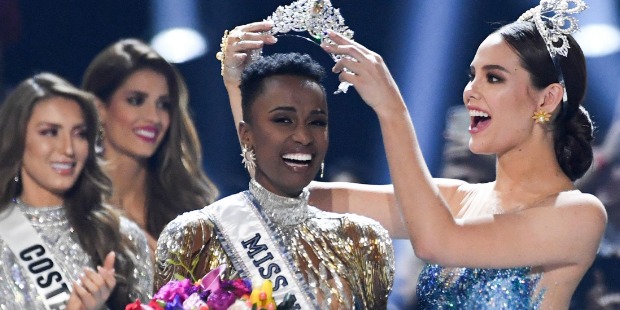 The second-time lucky model Zozibini Tunzi from Tsolo, South Africa was crowned the Miss Universe 2019 at a glittering evening at the Tyler Perry Studios in Atlanta, Georgia, USA. Miss South Africa won the 68th edition of the annual pageant pushing Miss Puerto Rico Madison Anderson and Miss Mexico Sofía Aragón as the 1st and 2nd runners-up respectively. Miss Philippines won the 'Best National Costume Award'. The Miss Congeniality Award was won by Miss Poland Olga Bulawa.
Miss South Africa excelled through the evening gown and the swimsuit rounds. The judges were impressed with Miss South Africa's response to their questions on social issues and she being the right choice to win the coveted title. Zozibini Tunzi answered with confidence, "I grew up in a world where a woman, who looks like me with my kind of skin and my kind of hair, was never considered to be beautiful. I think it is time that stops today. I want children to look at me and see my face and I want them to see their faces reflected in mine."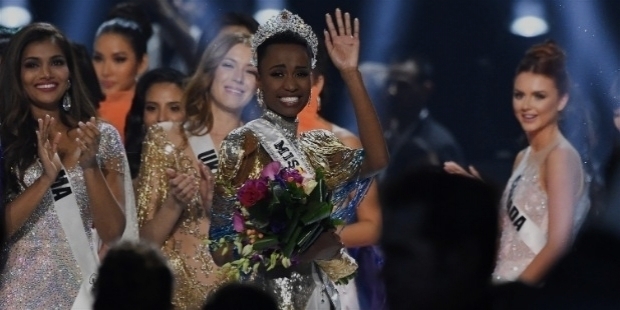 Miss South Africa was asked, "What is the most important thing we should be teaching young girls today?" Zozibini Tunzi spellbound the judges along with the audience stating, ""I think the most important thing we should be teaching young girls today is leadership. It's something that has been lacking in young girls and women for a very long time. Not because we don't want to, but because what society has labeled women to be.
I think we are the most powerful beings in the world. And that we should be given every opportunity. And that is what we should be teaching these young girls, to take up space, nothing as more important than taking up space in society and cementing ourselves." Zozibini Tunzi's response was not only powerful, but also what the judges were looking for to decide the winner among the top three.
Miss Puerto Rico Madison Anderson's response was, "Being on the Miss Universe stage is not just a dream. I believe that I found my mission. It's a representation of dedication, resilience and perseverance. I do believe my mission is to show the world that magic happens when we refuse to give up, because the universe always listens to a stubborn heart." Miss Mexico Sofia Aragon's response to the same final questions was, "If you do not use your beauty for your life's mission, it's just an empty ornament."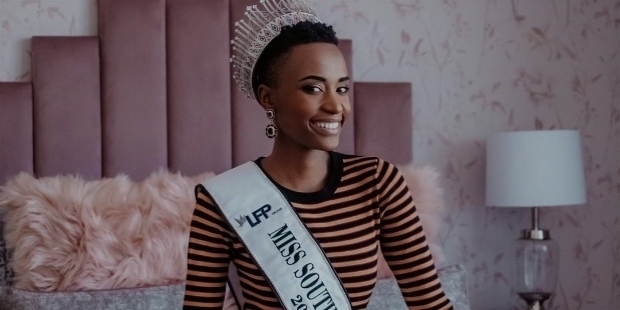 Year after years, the world has been hearing such powerful emotional quotes, which goes hollow when Miss Universe of the universe are lost in oblivion. Once the one-year-period is over as the Miss Universe, the reality sinks in and all such quotes are forgotten to pursue a glamorous and lucrative career in the world of modeling and movies. Once again, the focus is on the next Miss Universe.
Zozibini Tunzi is a passionate activist in her country. She fights against gender-based violence. Her social media campaign is devoted towards changing the narrative around gender stereotypes. Zozibini Tunzi takes pride in advocating natural beauty in women. She inspires and encourages women to love themselves as they are. Zozibini Tunzi is the third South African to win the Miss Universe pageant after Margaret Gardiner in 1978 and Demi-Leigh Nel-Peters in 2017.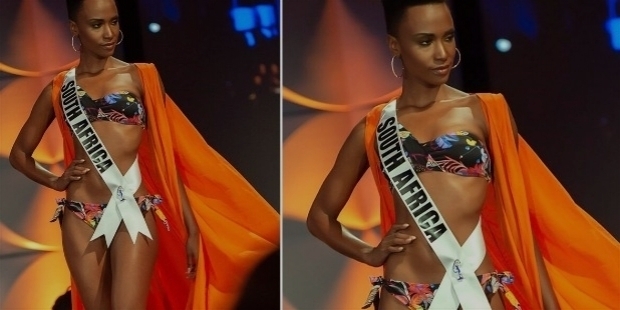 Based on points system, Miss Colombia Gabriela Tafur was next in the line after the two runners-up. Miss Thailand Paweensuda Drouin followed by Miss France Maeva Coucke, Miss Iceland Birta Abiba Porhallsdottir, Miss Indonesia Frederika Alexis Cull, Miss Peru Kelin Rivera and Miss USA Cheslie Kryst made it as the Top 10 among the 20 finalists. As many as 90 contestants were represented in the preliminary rounds of the Miss Universe 2019 pageant.
It is interesting to note that in the last five years, South Africa has won the Miss Universe crown twice along with Philippines and once by France. One will be amazed to find that is it a coincidence or has the beauty pageant become rigged like all other awards show? The annual beauty pageants around the world have a greater agenda to invade and capture markets of various developing countries to sell beauty products, cosmetics, fashion accessories and grooming industry products to increase their profits multi-folds.
Taking you back to Miss Universe 1994, India's Sushmita Sen won the crown, followed by Lara Dutta in the year 2000 and in the last 19 years, Indian beauty has never won the crown. The cosmetics, beauty products, fashion accessories and grooming industry products of the MNCs are well-established and minting profits in billions of dollars in India.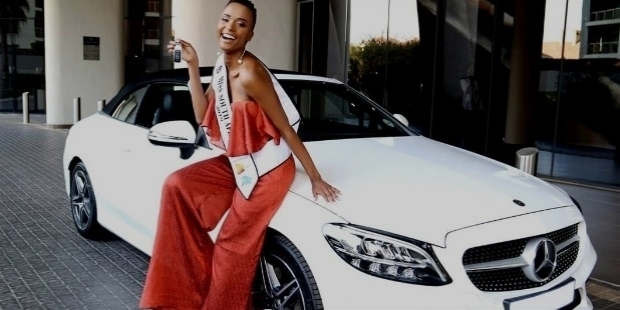 The packed Tyler Perry Studios were taken by surprise with Ally Brooke's opening performance in a gleaming ensemble. The American singer enthralled the audience with her upbeat numbers. She also gave a powerful performance performing Selena Quintanilla's songs during the evening gown rounds.
The 2018 Miss Universe from Philippines Catriona Gray crowned the 2019 Miss Universe Zozibini Tunzi amidst emotional happiness and joy of the whole audience and the 20 contestants. The selection committee consisted of Venezuelan actress Gaby Espino, American businesswoman Sazan Hendrix, 2007 Miss Universe Riyo Mori from Japan, 2018 Miss America Cara Mund, American businesswoman Bozoma Saint John, American actress Crystle Stewart and 2014 Miss Universe Paulina Vega from Colombia.
EARLY LIFE:
Zozibini Tunzi was born in Tsolo, Eastern Cape in South Africa on the 18th of September 1993. Father Lungisa Tunzi and mother Philiswa Nadapu raised their three daughters in the nearby village of Sidwadweni.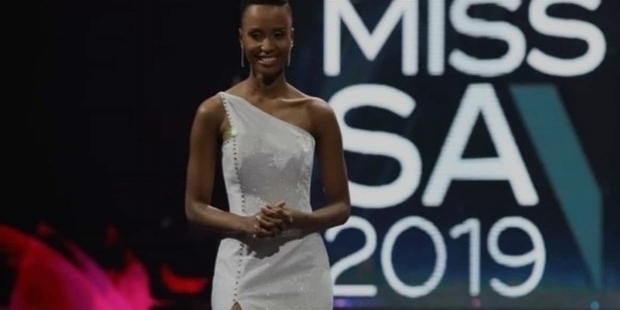 Zozibini is very close to her parents. After finishing her schooling, Zozibini moved to Cape Town for her graduation at the Cape Peninsula University of Technology. In the year 2018, Zozibini graduated with Public Relations and Image Management degree from the University.
JOURNEY OF SUCCESS:
Zozibini has been very ambitious from her early childhood. In the year 2017, she entered the Miss South Africa 2017 pageant. She was one among the 26 semi-finalists. She was eliminated to make one of the twelve finalists. Unlike many others, who were eliminated to make it to the finalist's list, Zozibini Tunzi refused to accept her fate. She once again entered the Miss South Africa 2019 pageant. The rest has become a history for the whole universe to witness and marvel.
Zozibini Tunzi actively advocates for women's rights and equality in her nation. As Miss South Africa, she has partnered with 'HeForShe', the solidarity campaign for the advancement of gender equality, initiated by the UNO. 'HeForShe' is represented by various renowned celebrities like Emma Watson and others to encourage men to fight alongside women for gender equality. Zozibini had asked South African men to write support messages for women and printed on pieces of ribbons. Interestingly, Zozibini's national costume was made with those notes scribbled ribbons at the Miss Universe 2019 pageant.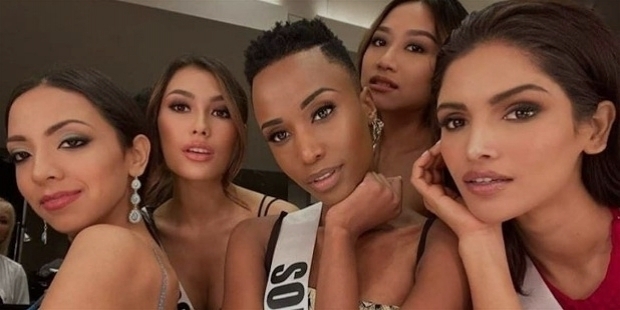 On the 26th of June 2019, Zozibini Tunzi was one among the 35 semi-finalists to make it to the Miss South Africa 2019 pageant. On the 11th of July 2019, she was thrilled to be selected as one of the sixteen finalists. On the 9th of August 2019, Zozibini Tunzi progressed through the initial stages of the Miss South Africa 2019 pageant in Pretoria. She inched towards the pinnacle from making it to the Top 10 and then Top 5 as other contestants were being eliminated one by one.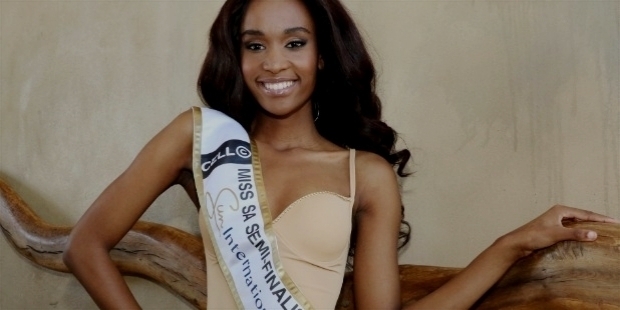 Sasha-Lee Olivier and Zozibini Tunzi were left at the ultimate stage gasping their breath and prayers in their hearts. Zozibini's parents were thrilled when her name was announced as Miss South Africa 2019. Tamaryn Green, Miss South Africa 2018 crowned Zozibini Tunzi to respresent their motherland at the universe stage in December 2019. As Miss South Africa 2019, Zozibini won R1 million, a new car and a fully-furnished apartment in Johannesburg for a year.
Zozibini Tunzi arrived in Atlanta, Georgia for Miss Universe 2019 in the month of November. On the 6th of December 2019, the preliminary rounds were held for the 20 semi-finalists. During the stages, Zozibini kept striding confidently in the Top 20 as the first semi-finalists for the Africa / Asia-Pacific continental region. She impressed the judges to be one among the Top 10. She inched her way to the Top 5 and then among the Top 3. The rest is history now as Miss South Africa was crowned the Miss Universe 2019. Zozibini Tunzi is the second black woman to win the coveted title after Leila Lopes, who won Miss Universe title in 2011.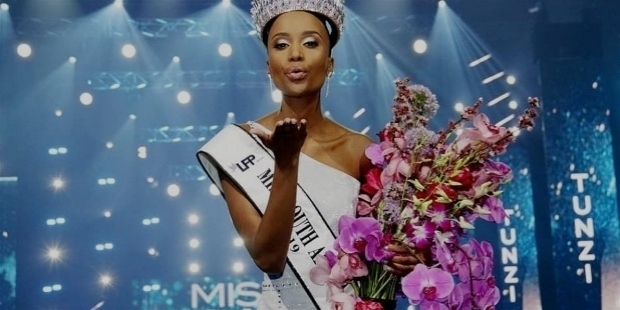 In the month of September 2019, Zozibini Tunzi made her first international trip as Miss South Africa to take part in New York Fashion Week 2019. She walked the ramp for South African designer Laduma Ngxokolo's fashion brand 'Maxhosa'. Zozibini Tunzi was seen wearing a breathtaking black and white gown covered in embroidery, inspired by the Nguni and Mbo ethnic groups. To a choral version of South African National Anthem, Zozibini sashayed the catwalk and mesmerized the fashion aficionadas.
Full Name :

Zozibini Tunzi
Born :

18th-Sep -1993
Zodiac Sign :
Birth Place :

Tsolo
Eastern Cape
South Africa
Occupation :
Industry :
Want to Be Successful?
Learn Secrets from People Who Already Made It
Please enter valid Email