Tom Chapman: The Founder of Matches Fashion Who Has Turned Investor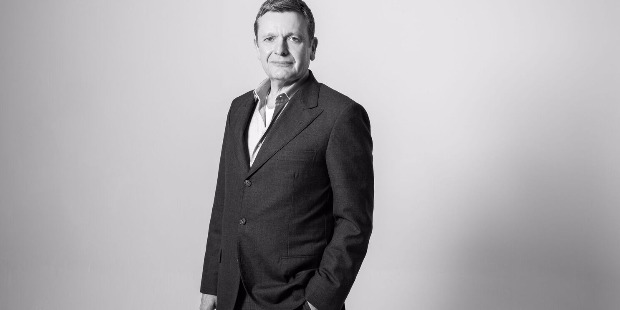 Tom Chapman is a pioneering, forward-thinking retail entrepreneur and highly active early-stage investor. As a private investor, he is known for having invested in a wide range of high-growth disruptive start-ups as well as encouraging, nurturing and partnering with ambitious founders. He has shown an appetite for backing start-ups that seek to connect with their customers across both digital platforms and real life.
Before moving into investment, he was founder of luxury fashion retailer MATCHESFASHION.COM, one of the very first high-end brands to go online. Under his leadership, Matches was known globally for its explosive rates of growth; intensive investment in new technology; and building deep, highly personal relationships with customers. Today, the business has one of the highest retention rates in fashion retail.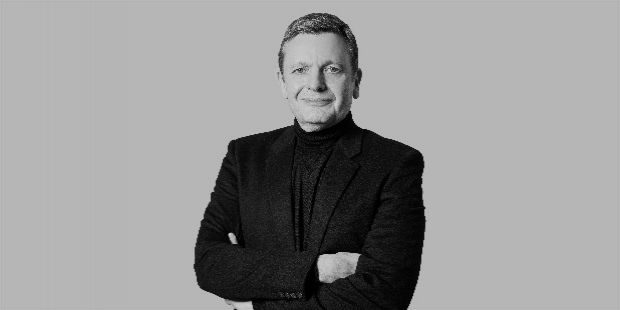 Since stepping back from Matches, Tom has invested in a number of the world's fastest growing tech start-ups, spanning industries including retail, fashion, transport, real estate, and cannabis. Many of these companies benefit from story-rich brands and have drawn on Tom's expertise and guidance to connect with consumers in new ways; build resonant brands; and use technology to radically transform industries and consumer expectations.
As an investor, Tom has shown himself to be passionate about encouraging entrepreneurs and helping them grow their businesses, and is often willing to take an active role as a mentor in developing entrepreneurs.
Early Life
Born in London, UK, Tom went to a local high school, gained a qualification in catering and hospitality at Ealing Technical College before spending time working as a trainee hotel manager.
In 1987, Tom founded Matches as a single fashion store in Wimbledon. At the age of 21, he met his future wife, Ruth Chapman, and convinced her to join the business. Even in the early days of the business, Tom and Ruth demonstrated an instinct for putting customers first and understanding that a successful business was about creating meaningful, long-term relationships.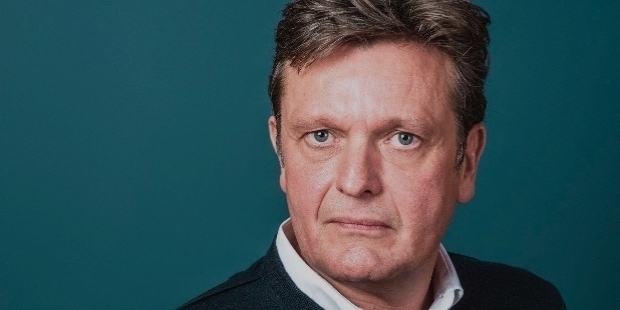 At a time when retail was highly transactional and impersonal, Matches became known for its contrarian, dynamic, innovative approach, conceiving of shopping as an experience – and shops as relaxing, immersive destinations.
MATCHESFASHION.COM: Talent spotting
Paired with Tom's challenger mentality, the attention that Matches devoted to its customers paid off and the company expanded rapidly over London, becoming the largest independent retailer of fashion by 2011 with 14 bricks-and-mortar stores.
In its early days, a large part of the expansion of the business was also driven by Tom and Ruth's ability to spot, and then nurture and support, emerging global fashion talent. To this day, they have an incredible eye and capacity to find, spot and support breakthrough talent in the creative industries, and it is this passion for finding and encouraging talent that undoubtedly also informs and drives Tom's technology investments too.
Tom and Ruth are credited with introducing designers such as Versace, Prada, Bottega Veneta, Celine, and many others to the UK. The couple also launched the first boutique for Diane von Furstenberg in the UK.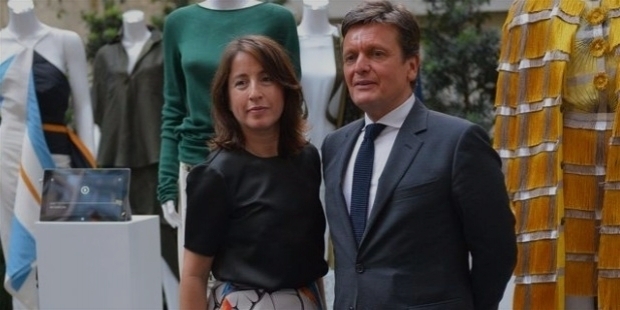 MATCHESFASHION.COM: A digital pioneer
Having established the business as a significant UK player, in 2005 Tom took the strategic decision to go online. The decision was originally taken so that customers could see a comprehensive, up-to-date catalogue of the stores' inventory.
Almost immediately the website took off, and the business started receiving orders from around the world. From this moment, growth at the business accelerated at rates of up to 100 percent. Recognising the need for continuous heavy investment to capitalise on its position in the market and further its lead, in 2012, Tom and Ruth raised £20 million from Scottish Equity Partners and Highland Europe.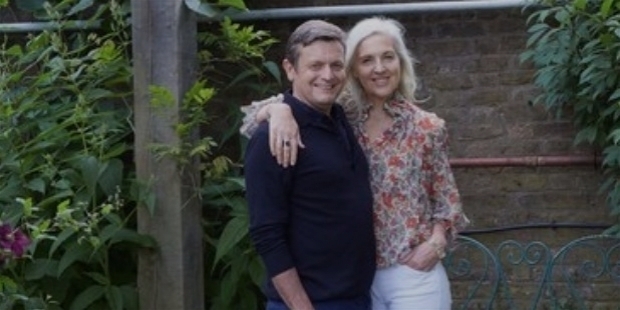 This investment enabled the business to build out and further promote its digital offering. In 2013, Tom took the decision to rebrand all of its stores MATCHESFASHION.COM, a move that The New York Times said was years ahead of its time. In 2016, the business also launched 90-minute delivery in London, and pioneered the introduction of iPads in stores, bridging the divide between physical stores and online retail. These iPads now account for more than 50 percent of in-store sales.
Led by Tom and Ruth, this was a period of remarkable, breakneck growth. Tom's investment in digital saw the business accelerate from a valuation of £76 million in 2012 to an acquisition in excess of $1 billion just years later, an exceptional return for investors.
MATCHESFASHION.COM: Magic and Logic
But while Tom invested heavily in technology, this was never a means to an end nor a gimmick; instead, it was about putting the customers' needs first and foremost. In fact, The New York Times has written that Tom and Ruth believed "in the primacy of the customer experience, in service, and in the allure of an aesthetic point of view." And The FT has said that while the couple invested in technology, "the heart of the business [was] still driven by the Chapmans' passionate dedication to service, and the integrity of its product."
It was the importance of customer experience that led Tom to conceive of No. 23, a six-floor private shopping destination. Housed in a townhouse in grassy, upmarket Marylebone, the concept store reinvented retail along the lines of high-touch private banking; all customers are provided with a highly personalised, bespoke, intimate shopping experience in a comfortable home environment. In many ways it drew on the legacy and thinking that had driven the business from its very earliest days, when the business first introduced lounge areas in its first stores.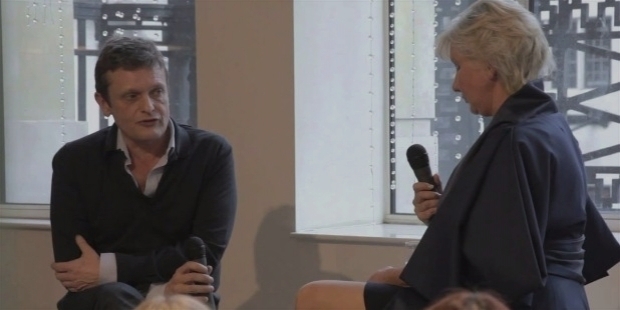 But the launch was more than a signal of Tom's emphasis on customer experience; it also provided a window into his thinking about the connection between physical and digital. While the convenience and personalisation enabled by technology was critical to the business's expansion, Tom felt it was not sufficient to drive ultimate success of the business. Technology has to be supplemented by the 'magic' hand of the brand, creating an intimate, personalised, editorialised experience for the customer. In that way, No. 23 could be seen as one of the 'magic' faces of the Matches business.
Speaking to WWD, Tom has said that "[p]hysical is about the experience, the garment and the knowledge of the staff. Digital is about the selection, the choice of products, the ability to shop when you want and the storytelling about the brands. The more touch points we have with our customer, the greater the loyalty of that customer. We believe that what makes us unique is that perfect balance of magic and curation; magic and logic are what will drive our success."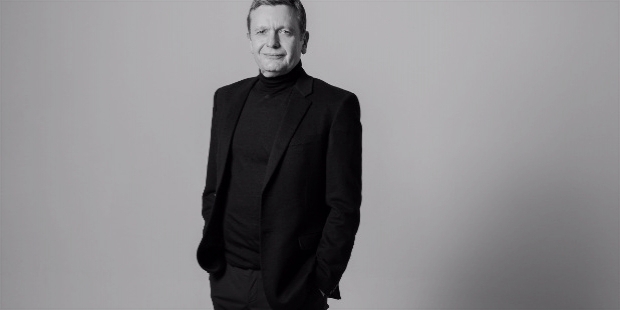 Tom's ability to reconceive of the connection between physical and digital retail has seen him branded as one of the originators of blended retail, seamlessly bringing together physical and digital commerce to connect with customers over multiple touchpoints – whether that be through the company's events, magazine, private shopping experiences, or online shopping.
Before the sale of the business and building on the concept behind No. 23, Tom conceived of 5 Carlos Place, a five-storey townhouse combining luxury private shopping with a purpose-built broadcasting hub and events space focused on creating engaging content for MATCHESFASHION.COM's 100 million annual online visitors.
Tech Investment
Since stepping back from Matches, Tom has made a name for himself as an investor in early-stage companies, backing and nurturing ambitious entrepreneurs seeking to disrupt industries.
Tom has brought to many of these businesses his experience at MATCHESFASHION.COM, including knowledge of driving high levels of growth, the ability to raise external capital, an understanding of how to connect with customers across both digital and physical retail, and an appreciation of how to create story-rich brands through immersive marketing that captures customers and drive retention.
Tom has invested in companies across many industries in United States, Europe and globally, and some start-ups of note include size-inclusive womenswear brand Universal Standard, as both a seed and follow-on investor; by Humankind, a personal care brand seeking to eliminate single-use plastic; disruptive beauty brand HEYDAY, a one-stop shop for personalised skincare treatments; and Convoy, which connects truckers with shippers to fill unused trucking capacity, reducing the environmental impact of freight.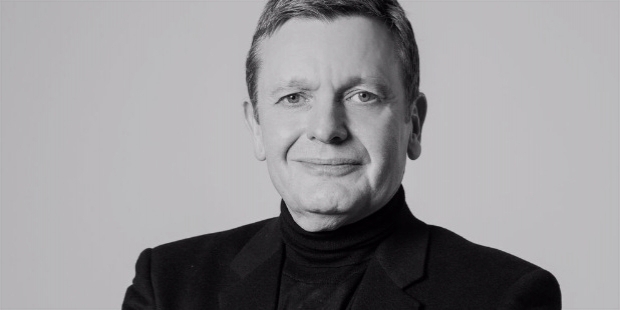 Tom has also taken a keen interest in the emergent cannabis sector, and has taken stakes in Caliva, a fully licensed, vertically integrated producer, retailer and distributor of marijuana which is presently the largest cannabis operator in California; and Plena, a holding company focussed on the large-scale production of high-grade medical cannabis at the lowest production costs.
While it is impossible to box in Tom's investment as he appears to be drawn to ambitious, credible entrepreneurs more than specific businesses, he has certainly shown an interest in companies that have a progressive cause at their heart, whether that be sustainability or inclusivity.
Awards and Accolades
Tom's contributions to entrepreneurship, fashion and business have been recognised worldwide. Having been described as "trailblazers" by The New York Times and "pioneers" by VOGUE, Tom and Ruth Chapman were awarded Draper's Lifetime Achievement Award for their contributions to fashion retail in 2017.
Tom and Ruth were also shortlisted for GQ's Fashion Awards Business Leader of the Year in 2017. In the same year Matches Fashion won British Luxury Brand of the Year at the prestigious Walpole British Luxury Awards, and won Retail Week's Best Fashion Retailer of the Year in 2018.
Full Name :

Tom Chapman
Born :

1st-Jun -1963
Zodiac Sign :
Birth Place :

London
UK
Occupation :
Industry :
Want to Be Successful?
Learn Secrets from People Who Already Made It
Please enter valid Email