William C. Durant Success Story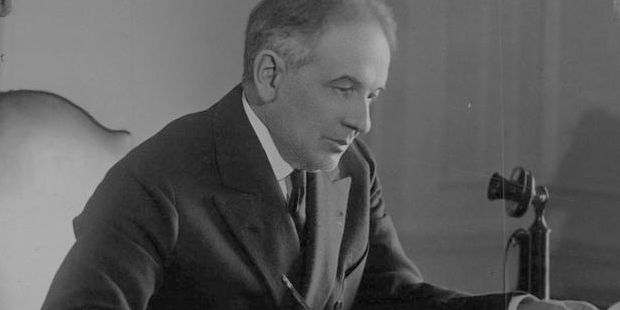 The most common way people give up their power is by thinking they don't have any. But this does not go with the life of William C. Durant, a leading pioneer of the automobile industry in the United States. He was the one who created the multi brand holding system of cars in companies. He is most popularly known as the founder of General Motors
Childhood
He has a number of companies in his name, the most famous being General Motors co-founded with Frederic L. Smith and Chevrolet with Louis Chevrolet.William was born into a wealthy family in Boston, Massachusetts. He was not interested in studies and dropped out of high school and joined his grandfather's lumberyard.By the year 1885, William partnered with Josiah Dort in order to create the Coldwater Road Cart Company.He worked as a cigar salesman in Michigan and later started selling carriages.
Career
In the year 1886, he founded the Flint Road Cart Company. He started with $2000 and made it into a business of $2 million, which is quite remarkable.By the year 1890, the company became the number one in the list of the manufacturing of horse-drawn vehicles.Durant has been always doubtful about cars. He thinks them as dangerous and loud. At the start of the 19th century, the government regulated safety of the gas powered horseless carriages. After realizing the potential and opportunity in this business, Durant decided to purchase Buick, a local car company. And in a month, he purchased the Olds Corporation as well. General Motors continued its spree of buying.
William also helped Albert Champion's Champion Ignition Company during its financial crisis. This made the company overextended. William started taking interest in cars and was also approached to become the General Manager of Buick in the year 1904. He accepted the offer and made a similar success with Buick as well. Before the management of William, Buick had only built 37 cars. But with his exceptional selling skills, William got the order of 1,108 cars from a New York auto show.
William signed a contract of around 15 years with Samuel McLaughlin to build cars. After a few years, William on the suggestion of McLaughlin went back to Detroit to start the General Motors Holding Company.In the year 1908, William founded General Motors Holding Company. McLaughlin became one of the biggest shareholders of General Motors with a shareholding of $500, 000.After leaving General Motors, William founded the Chevrolet Motor Company which was started in the year 1915.
"Education is a progressive discovery of our own ignorance." - William Crapo Durant
William added more affordable priced vehicles to the production line and this made the company profitable in few years.1920 was the most successful year for William as he became the major player on the Wall Street. This effort however proved costly for him and he was bankrupt in the year 1936.This was a tough time for William and his family. He started living on a pension with his family. He suffered a stroke in the year 1942 and this made him invalid. He died in the year 1947 in New York.Durant is still remembered as an automobile legend, an exceptional genius who turned adversities into his favor becoming successful.
Full Name :

William Crapo Durant
Born :

8th-Dec -1861
Zodiac Sign :
Birth Place :
Occupation :
Industry :
Networth :

$7.5 Billion
Want to Be Successful?
Learn Secrets from People Who Already Made It
Please enter valid Email