Pierre Omidyar Success Story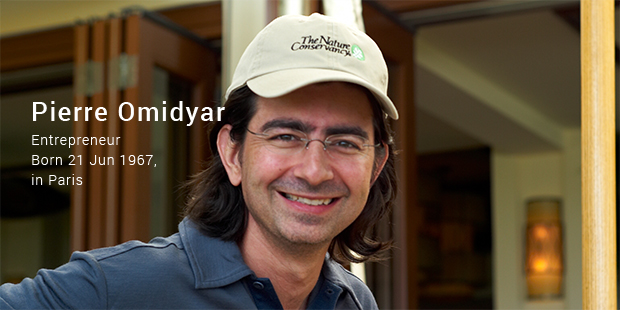 Pierre Omidyar is a French-born Iranian American entrepreneur, and the founder and chairman of the eBay auction site. Building on the success of the online marketplace, which made him a billionaire at the age of 31, Omidyar and his wife created the Omidyar Network which offers philanthropic opportunities to both non-profit and for-profit organisations around the world.
Childhood
Omidyar was born in Paris in 1967. His first interest in computers began at high school, where he would skip gym class to access the computer lab. The principal noticed his keen interest, and offered him a job of creating a program that would generate catalogue cards for the library. These first humble contributions to Omidyar'swealth clocked in at six dollars an hour.
He attended at Tufts University near Boston, MA, where he worked on software to assist Macintosh programmers with computer memory issues. Omidyar released the software under a shareware license, however the few cheques that made their way back to him barely covered the cost of paying for the post box.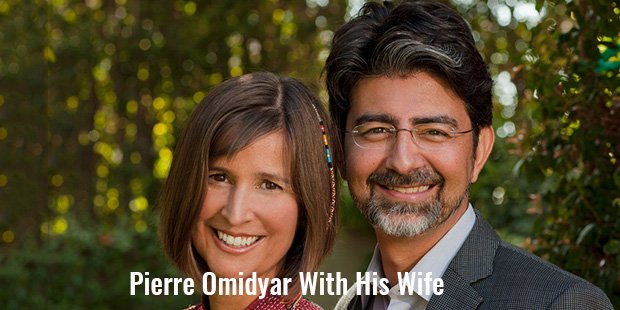 Early Life
Once graduating with a degree in computer science, he went on to work for Claris, an Apple Computer subsidiary. Shortly after, he co-founded a startup with three friends to create pen-computing programs. This was Omidyar's first endeavour with an e-commerce company, and although pen-computing never gained traction, the complimentary "eShop" website was later bought by Microsoft.
Career
In 1994 Omidyar was working for General Magic, a software company, while making extra money by designing webpages on the side. The story goes, that his girlfriend at the time (and later to be wife), Pamela, collected Pez dispensers and complained of the difficulty in meeting others passionate about her hobby. With no grand scheme in mind, Omidyar coded a small online auction function which he attached to his personal website. This allowed Pamela to buy and sell online and was as contact other collectors.
Auction Web (later renamed eBay) first opened in 1995 and only existed as a forum for people to buy and sell various items. This early model had no conflict mediation, fraud prevention, or attempt to have any involvement in accusations of dishonesty. The first item sold was not a Pez dispenser however, but a broken laser pointer.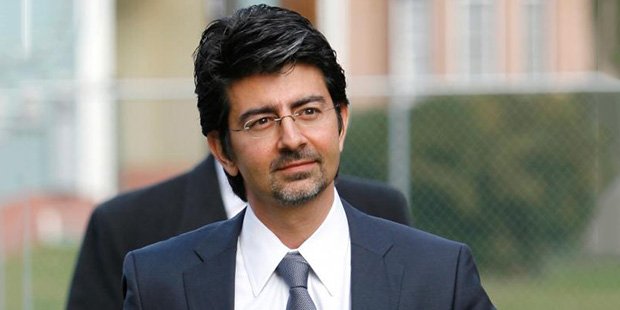 Three months after its launch, Omidyar asked his friend Jeff Skoll to help add in features to expand the usefulness and safety of the site. Omidyar was surprised by the popularity of the website, and began to charge a small commission fee on each item sold. The popularity of the site soared and by mid-1996 the site was hosting nearly 800,000 auctions a day.
The eBay rebrand occurred in 1997, the name made up on the fly byOmidyar, whose first choice was echoBay(but found it already registered). An aggressive marketing campaign followed, and the company got ready for its Initial Public Offering (IPO). In September 1998, the eBay launch made both Omidyar and Skoll billionaires, only three years after the website began. As of March 2013 Pierre Omidyar has a net worth of $8.7 billion.
Awards
2011

Doctor of Public Service
Know More
Interview of Pierre Omidyar
Full Name :

Pierre Morad Omidyar
Zodiac Sign :
Birth Place :

Paris
Education :

St. Andrew's Episcopal School Potomac,
Tufts University Medford
Occupation :
Industry :
Networth :

$8.1 Billion
Want to Be Successful?
Learn Secrets from People Who Already Made It
Please enter valid Email