Amancio Ortega : From Zero to Zara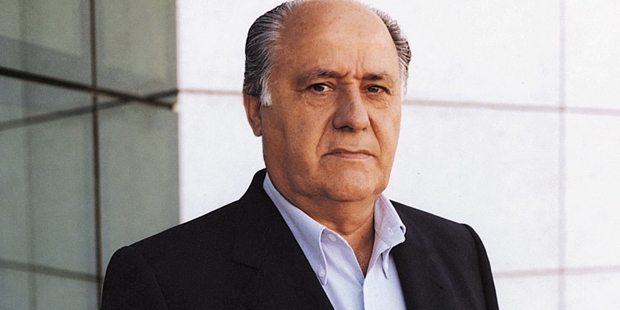 Synopsis
Here is a man who has beaten odds to reach the zenith of success. You may not even have heard of him, but then you are not alone. Amancio Ortega is the world's third-richest person and is extremely publicity shy. He is a self-made man, who ventured into the world of fashion in 1975 with the launch of fashion label Zara. Today, Zara has 6,200 stores spread in 70 different countries.
Biography
Childhood, Early Life and Education
Ortega was born on March 28, 1936 in Busdongo de Arbas, Leon. He has 3 older siblings. Ortega's childhood was spent in Leon, but when he was 14 years old, his family moved to A Coruna. His father was a railway worker. Here, Ortega began working for a shirtmaker and learned the art of apparel making. He left high school at the age of 14.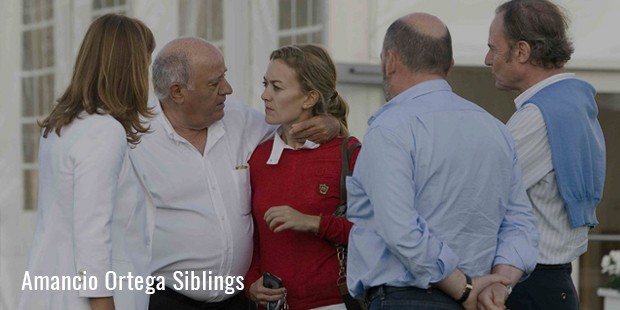 Early Career
Amacio got the local women to form cooperatives in 1972 and founded a company called Confecciones Goa. This company marketed quilted bathrobes that the cooperatives produced.
Three years later, in 1975, Ortega opened his first apparel retail store along with his wife, Rosalía. He wanted to name the store Zorba, but the name was already taken. So, he settled for Zara. The store was a success and the following decade, he opened several Zara stores across Galicia, Spain.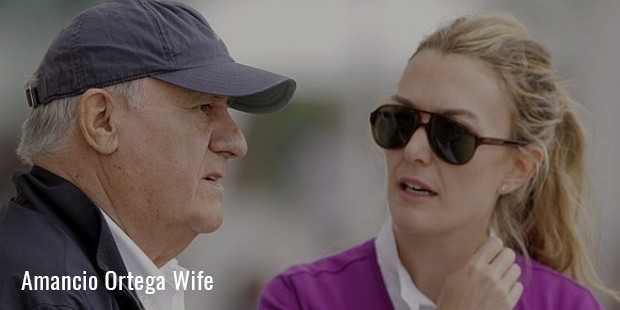 Career
Zara is an integral part of the Inditex Group and Ortega is a 59.29 percent shareholder of the Group. The Inditex Group owns several renowned brands besides Zara. Some of these include Massimo Dutti, Zara Home, Stradivarius, Bershka, Oyosho and Pull and Bear. The Inditex Group has over 92,000 employees.
Interviews and Public Appearances
With all the success, Ortega has not forgotten his roots. He is renowned for avoiding interviews and publicity. In fact, till 1999, most media outlets had not even published Ortega's photograph. Although Ortega guards his personal life ferociously and rarely gives interviews, people do know a little bit about this Spanish billionaire. He is said to be a workaholic and did not take a holiday for 25 years!
The world got its first look of Ortega in 2000 when his company decided to go public. However, even then Ortega gave interviews to just three journalists. The mystery surrounding Ortega and his life has always fascinated the press and even led to books being published about him.
Simple Man with Rich Tastes
Ortega wears a blue blazer, gray pants and white shirt to work every day, none of which ironicaly are Zara products. He does not believe in wearing a tie. He even eats his meals at work in the company cafeteria along with his employees. He also is a man of habit, as it is said he visits the same coffee shop every single day.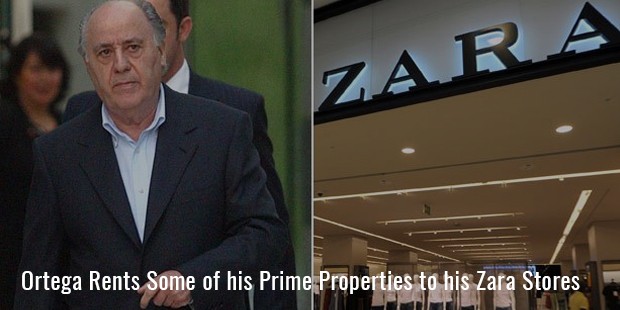 When he is not working and driving Zara towards success, Ortega loves horseback riding. He has his own equestrian center in Finisterre, which is located in Galicia, Spain. He is also the proud owner of Spain's tallest skyscraper. The Torre Picasso located in Madrid cost Ortega $536 Million. Ortega also has his own private jet designed by Bombardier. It is estimated the plan cost $45 Million.
The story of Ortega's rise to fortune is truly inspirational for entrepreneurs. Amancio Ortega has shown hard work and a little business acumen is a sure-shot way to success.
Personal Life
Ortega has been married twice in his life. For the first time with Rosalía Mera, who co-founded Zara with him, and then he married Flora Pérez Marcote in 2001. He has three childern,Sandra Ortega Mera, Marcos Ortega Mera and Marta Ortega Pérez.
He is fiercely protective of his personal life and makes sure it is kept such.
Milestones
He is the richest man in Spain. For a few weeks in 2015, he was the World's Richest man, surpassing Bll Gates.
Achievements
He's the largest shareholder of the Inditex group and after he retired from his post as Chairman of the company, Pablo Isla took his place as the CEO and Chairman. He is still a board member of the Inditex group.
Know More
Zara Amancio Ortega Gets Richer
Full Name :

Amancio Ortega Gaona
Birth Place :

Busdongo de Arbas
Occupation :
Industry :
Networth :

$ 78 Billion
Want to Be Successful?
Learn Secrets from People Who Already Made It
Please enter valid Email