First Women Cricketer to Play 200 ODIs – Mithali Raj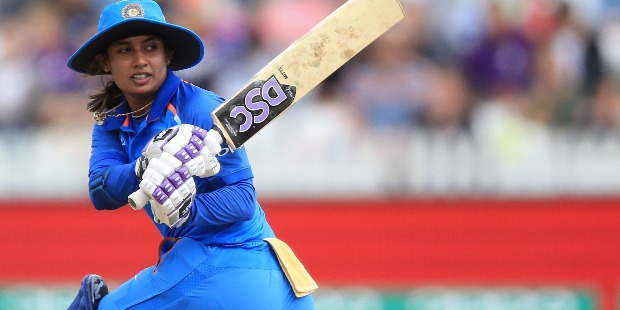 Legends are born destined to achieve greatness through sheer determination, hard work and being true to one's strong beliefs. Success follows such legendary figures in whatever they do. However, there is a flip side too. Individuals have to face dirty politics from the jealous quarters, who try to belittle greatness of legendary figures.
Mithali Raj is a legendary Indian woman cricketer, who has always played zealously for nation's pride and honour. In the past two decades, her magnificent achievements are one of a kind in the international women's cricket. Her records speak volumes of her amazing long stint on the crease, as well as leading the Indian Women's Cricket team as the Captain.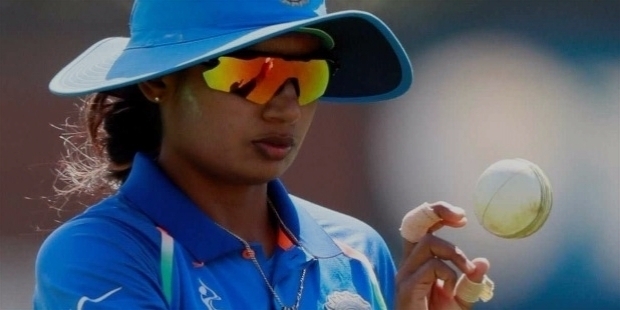 She has been a solid rock of Indian Women's Cricket team for the last 20 long years. She is highly respected by her opponents for her calm composer, humbleness and great leadership. In one of her recent interviews, she had enthused, "Individual brilliance can win you matches, but if you have to win the series, you need every member, every core member of your team to perform and that performance has to compliment the team's goal. I believe, I will be able to get the team together again and that is what we are going to work on."
World Records:
Mithali Dorai Raj became the first woman cricketer in the world to play 200 ODIs, when she faced New Zealand in the third ODI at Seddon Park in Hamilton on the 1st of February 2019.
She had previously established the world record for becoming the most capped woman cricketer in the 50-overs format in April 2018 against England at the ICC Women's Championship ODI Series. In her humble manner, she disclosed, "200 is just a number for me, but it feels nice to come so far. I have seen different stages of transformation in Women's Cricket across the globe, ever since I made by debut way back in 1999 under International Women's Cricket Council. Coming under ICC, we could see the difference. I am just happy, to represent the nation for so long."
Mithali Raj holds the world record for being the all-time leading run-scorer for India in all the three formats of the game, namely, Tests, ODIs and T20Is. She also holds the record for most consecutive 50s by a woman cricketer, when Mithali scored her seventh consecutive half-century at the 2017 Women's Cricket World Cup.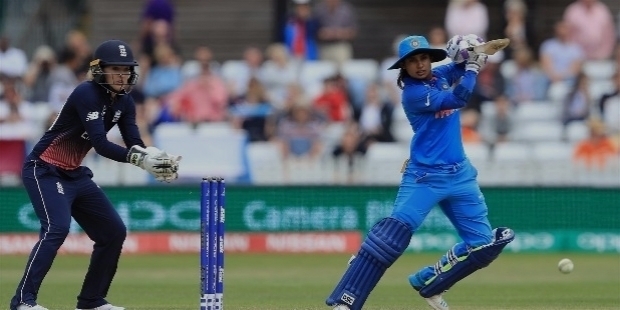 She is the 1st Woman Indian Cricketer and the 5th player overall to score 1,000 plus runs in Women's World Cup editions. Mithali also holds the record for playing the most consecutive Women's ODIs for a team. She is the first player to Captain most matches for India in ODI and T20I.
She reminisced with a smile, "When I started, I didn't think that I will come so far. Initially, my aim was to only wear the India Colours, be one of the core members of the team, but never did I think that I will continue to play for so long."
Mithali Dorai Raj made her ODI debut, while she was just a 16-year-young schoolgirl, against England in Milton Keynes in January 1999. In the past two decades, she has successfully climbed the stairs of success to become a women's cricketing legend.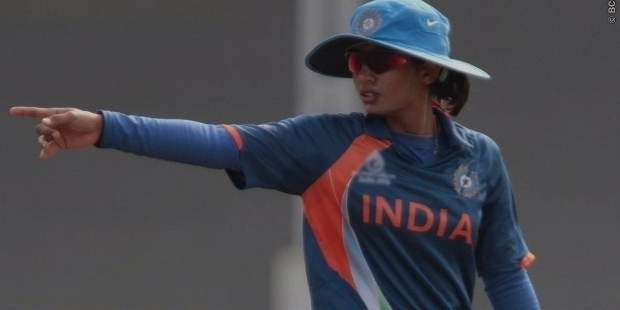 Mithali Raj stated in her recent interview, "When you have a long career, you have different elements and reasoning, which comes into factor. However, one thing has been to constantly thrive and change my game to suit different conditions, different areas of my game and trying to keep up with the international standards. I have seen joys, highs and lows -- when you have a long career."
Early Life:
Mithali Dorai Raj was born on the 3rd of December 1982 in Jodhpur, Rajasthan. Father Dorai Raj was Warrant Officer in the Indian Air Force. Mother Leela Raj is a housewife. The family hails from Tamil Nadu. A gifted player, Little Mithali started playing cricket at the age of 10. By 17, she was selected to represent India.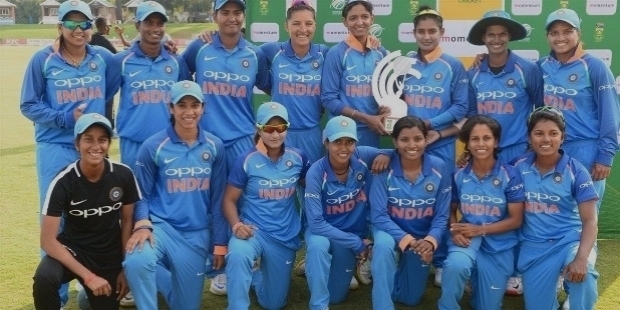 Mithali completed her High School from Keyes High School and completed her Intermediate from Kasturba Junior College for Women in West Marredpally, Secunderabad. While she was still in school, along with her elder brother, she was coaching youngsters. She used to practise at school and often played with male cricketers.
The Journey of Success:
Mithali Raj is a truly gifted cricketer. Having started playing cricket at a tender age of 10, she was noticed by national selectors at the age of 14. Her amazing talent saw her being named one among the probables for the 1997 Women's Cricket World Cup. She was too young for Team selection.
In 1999, Mithali Raj received a call to represent India against Ireland at Milton Keynes. In her debut ODI, she scored an unbeaten 114 runs. Three years later, she made her Tests' debut against England. Mithali shattered Karen Rolton's highest individual Tests' score of 209 not out, by scoring 214 against England at County Ground, Taunton. Two years later in 2004, Pakistan's Kiran Baluch scored 242 against West Indies to surpass Mathali's record score.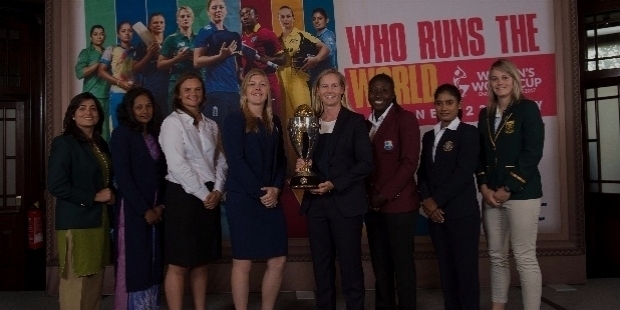 In 2005, Mithali Raj led as the Captain of Indian Team in the first World Cup final against Australia in South Africa. Australia went onto win the first World Cup. In 2006, she led to India's first-ever Test and Series victory in England. Indian Team under Mithali Raj went onto win the Asia Cup.
In February 2017, Mithali achieved the distinction to become the second player to score 5,500 runs in ODIs. By July 2017, Mithali had added another 500 runs to become the first player in the world to score 6,000 runs in ODIs. Mithali has been unlucky to win Women's World Cup for India. Unfortunately, India lost the 2017 Women's World Cup to England by just 9 runs in the final.
December 2017, Mithali Raj was selected in the ICC Women's ODI Team of the Year. She was named in the team for the 2018 ICC Women's World Twenty20 tournaments, which was held in West Indies.
Calling a Spade a Spade:
Successful winners often develop opposition from others, who cannot achieve greatness like them. Having played for India since the past two decades, Mithali Raj seems to perform better than youngsters' members of the team. Her invaluable contribution in Indian women cricket is second to none.
In the 2018 Women's T20 World Cup, the selectors dropped Mithali Raj for the semifinal game against England, which was a huge mistake. India lost the semifinal and was out of the international tournament. She immediately emailed a letter to the BCCI President stating CoA – Committee of Administrator Diana Edulji was trying to sabotage her career along with Coach Ramesh Powar and T20 Captain Harmanpreet Kaur. The two also wrote against Mithali Raj to BCCI.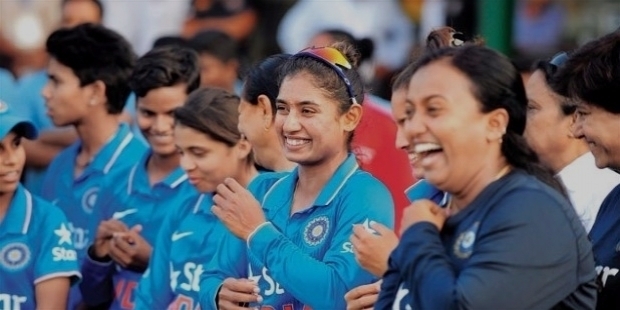 Incidentally, both the letters got leaked and it became an embarrassing moment for CoA Edulji and Coach Powar. Edulji tried her best to support Powar and put Mithali down. However, BCCI sacked Powar and appointed W V Raman as the new Coach. BCCI reposed their faith on Mithali. She retained her place in the T20 squad and ODIs' Captaincy for the New Zealand tour. Mithali Raj led India to win the ODI series 2-1.
Mithali disclosed, "When a Coach comes in the National side, we as a team are very vocal and expressive as to what is required for the benefit of the team. The Coach and the players will have to be on the same page, because that's very important. And, I am sure. I have not trained under Coach Raman, but met him couple of times. He has played at the highest level and coached various teams at various levels.
So, he comes with that reputation and there are no expectations as such, when you have credentials like that. You are only positive that the Coach will make big difference to the team, getting in to the year and to the series." Mithali has been grateful to all the Coaches in shaping up the team.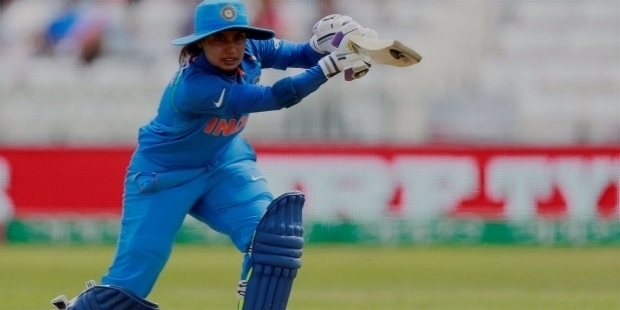 She enthused, "I honestly believe, every Coach come with different perspective to coaching, just like every Captain has a very different take in their approach to lead the team. The team what it is today, is because of all those various Coaches, who had trained the team in all these years. The team has come so far and Coach Raman's knowledge will only benefit to go further and above."
She further stated, "At this level, every player understands what it takes to reach this level and what it takes as a team to play, go on an overseas tour, aim to win the series and gain those ICC ranking points. So, even though we, the Coach and the Captain might have difference of opinions, but when it comes down to players as a team, we sit and discuss."
An optimist, Mithali revealed, "These issues are secondary to us. Not even secondary, these things do not even come in the list of priority. But, when we take on the field, we are ambassadors of the sport. On the field, we are one unit, we come as a team. We are there to give our best and perform as a unit."
Awards:
In 2003, Mithali Raj was awarded the Arjuna Award for her invaluable contributions to Indian Women Cricket. In the year 2015, she was honoured with Padma Shri for her legendary stature.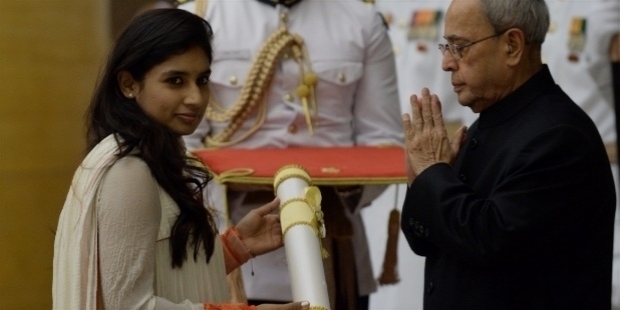 Full Name :

Mithali Dorai Raj
Zodiac Sign :
Birth Place :

Jodhpur
Rajasthan
Occupation :
Industry :
Want to Be Successful?
Learn Secrets from People Who Already Made It
Please enter valid Email