Sifan Hassan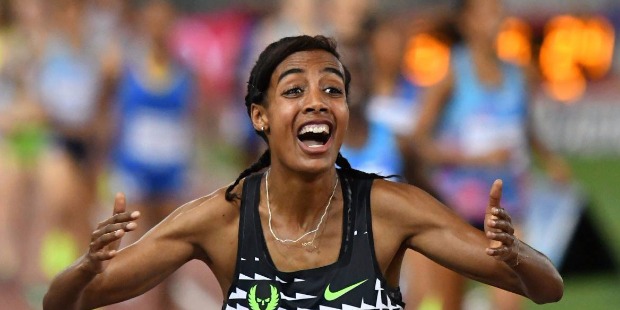 Sifan Hassan shattered the European Half-Marathon Record in a nail-biting race in her maiden Copenhagen Half Marathon race to win the Gold medal. The exhilarating race also marks Hassan's entry into road racing and getting ready to dominate other athletes over distance running. Netherlands' Sifan Hassan has shown immense talent to take on the world in multiple track events.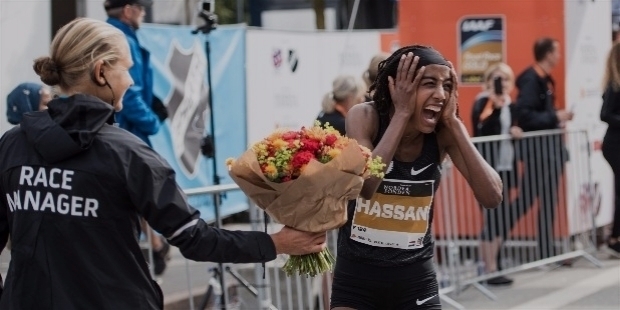 Legendary Coach Alberto Salazar has shown great confidence and trust on Sifan's capability to conquer distance running in great style and with authority. She is breaking new frontiers and has become a major threat for competitors to race against her. In her maiden half marathon race in Copenhagen, Sifan displayed the true character of a champion. She shattered the European Half Marathon Record clocking 1:05:15 in the first road race of her professional career.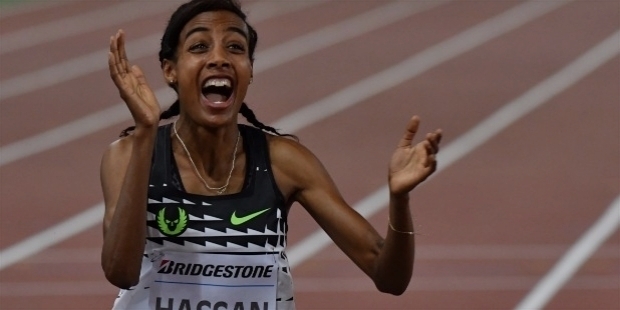 Sifan Hassan commands great respect from her competitors for her incredible range – from 800m to half-marathon. Last year, she clocked 1:56 for 800m. In 2018, Sifan has clocked 1:59 for 800m, 4:14 for the mile, 8:27 for 3000m, 14:22.34 for 5000m and 1:05:15 for the half-marathon. She broke the Netherlands' National Record in 3000m at the IAAF Continental Cup Ostrava, clocking a world-leading time of 8:27.50.
Hassan's final kick has broken many competitors' will during various races and her determination to win races is hard to believe and witness. At the IAAF Diamond League meeting in Rabat, Sifan broke the 5000m European Record clocking 14:22.34 in July 2018.
The Race:
Sifan had revealed with a childlike innocence, "It will be my first race on the roads for a long time and I am interested to see how it will go. All my training has been for the track, but as you can see, I am in good shape. I will have to try to pace myself and I am not quite sure of the strategy, but I will get some advice and I am sure it will be fun.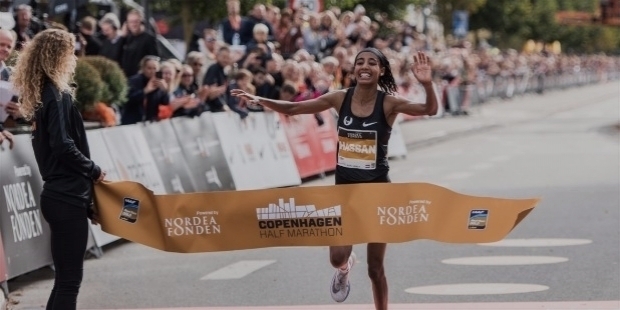 It is not my first half marathon. I did one, before back in 2011 when I was 18. I had also just started running on the track. It was in Eindhoven. I ran almost flat out for the first two km and then was dying at that point, but I was determined to finish and did so. In fact, I won the race in 1:17:10. I am expecting to do better in Copenhagen, but I don't know what time I will run."
Sifan started the race with the leading pack right in the beginning. Unlike other athletes, Sifan has a tremendous sixth sense to judge her competitors' move right in the beginning of the race. She switches her strategy instantaneously according to the situation. Coach Alberto Salazar believed Sifan was capable to run half marathon between 69 to 70 minutes in Copenhagen, in spite of not training specifically for the 21.1-km distance.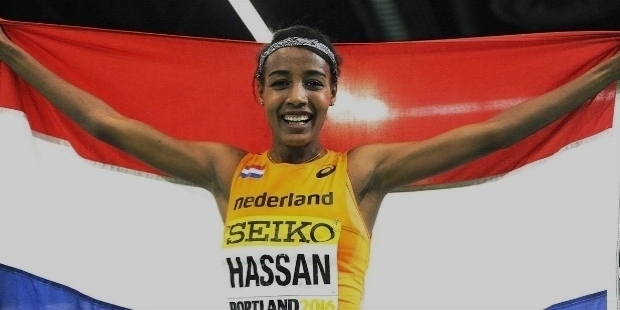 Kenyan Joan Chelimo Melly was leading the pack as the aggressor. Hassan just followed her. By 10k, the duo was well within the world record pace of 30:44. However, they slowed down to 30.36. Melly was consistently dropping Hassan again and again. Each time, Hassan would pop-up like a magician at her shoulders. By 15k, they were clocked at 46:09, 3 seconds off the world record pace.
Just when Melly thought she would be the eventual winner, Hassan's signature kick produced the cruising to outpace her to lead the race. The kick broke Melly because she couldn't match Hassan's speed in the final stretch. Hassan crossed the finishing line shattering the European Half Marathon Record clocking 1:05:15. Ethiopian Ababel Yeshaneh Brigance finished second behind Hassan clocking 1:05:46, an Ethiopian National Record. Melly, who was gunning to break the world record, had to content herself with the third spot clocking 1:06:15.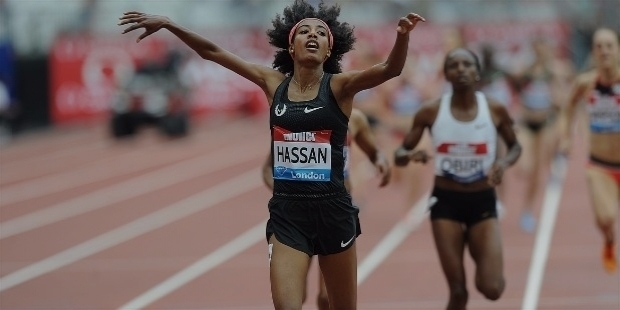 Sifan Hassan's crossed the finishing line in total disbelief and joy. She was celebrating her win like a child during her interview and ecstatically enthused, "I won and I am the champion now, WOW!" Her magnificent run is considered better than both Lornah Kiplagat's former European record on a non-aided course of 1:06:25, and Paula Radcliffe's 1:05:39 on an aided course.
Post-race, Hassan revealed, "I often thought I was going to die! The pace was so hard, but I just kept coming back." Four of the first women to finish the race under 67 minutes and the next four finished within 68 minutes. It was indeed a hard-fought race for the Dutch superb athlete to triumph.
The European Championships 5000m Gold:
The European Championships 5000m race will haunt Lonah Chemtai Salpeter, who miscounted the final laps. It was a spectacular race, in which Dutch woman Sifan Hassan broke the field with 800m to go and went onto win the Gold medal.
Hassan revealed, "That was an amazing race! My plan was to go in front on the last 800m for the final sprint. I did what my Coach told me. On the last lap, I saw Salpeter. I thought, she wanted to do a longer sprint. I thought that she wanted to pick up the race. And when she stopped, I went 'I am right! What is she doing? What should I do?' I heard the people shout. It was crazy. And then I realized that I was right and continued my race for the final lap."
Hassan pushed on, with two laps to go, and then put a dramatic change of pace in 500m out. Salpeter responded to Hassan's kick. As they approached the bell both Hassan and the Israeli were flying. Salpeter was a meter down at this stage, but as she hit the bell, she put her arms up, smiled and stopped presuming she won the race. It took a moment for her to realize that Hassan was still sprinting for the final lap and she had a lap to go.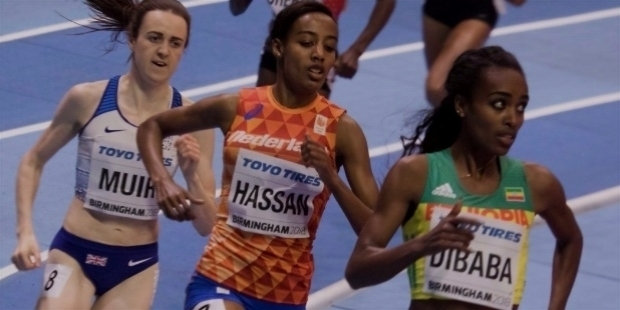 Salpeter got going once again, but McColgan quickly passed her. With 100m to go Can also overtake Salpeter to clock 14:57.63 for the Silver medal. Sifan Hassan produced a spectacular 60 seconds last lap. Her last 1000m was clocked at 2:42.82. McColgan clocked 14:53.05 for her best ever performance for the Silver medal. Salpeter was later disqualified.
Sifan Hassan has been nicknamed the 'Flying Dutchwoman' for her rising stature in the world stage. Hassan clocked the third fastest women's mile of all time. It is the quickest by any athlete in 2018 season at the London Diamond League meeting.
The Journey of Success:
Sifan Hassan was born on the 1st of January 1993 in Adama, Ethiopia. At the age of 15, Sifan arrived in the Netherlands as a refugee. A gifted athlete, she began running. She was a nursing student. In 2011, Sifan Hassan rose in the world of athletics during Eindhoven Half Marathon. She won the race clocking 1:07:10. She stood second in Sylvestercross and Mol Lotto Cross Cup Cross Country races. In 2012, she won both the races to stamp her authority.
Sifan Hassan won the 3000m race at the Leiden Gouden Spike meeting. She holds the Dutch Indoor Record for 1500m and 3000m. She also happens to be the Under-23 winner at the 2013 European Cross Country Championships. At the KBC Night of Athletics, Sifan Hassan clocked 2:00.86 to win the 800m. At the Nijmegen Global Athletics and Golden Spike Ostrava meetings, Hassan stamped her authority by winning the 1500m Gold medals.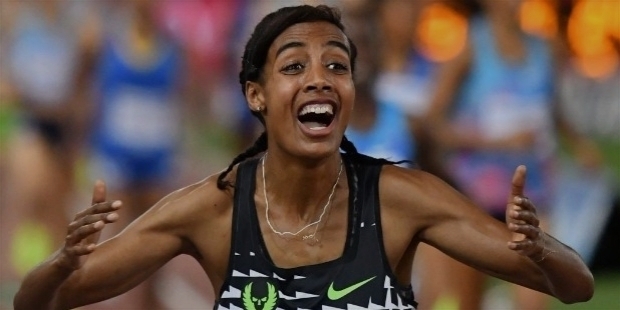 Hassan bettered her personal best of 4:03.73 in 1500m for the second spot at Athletissima. At the DN Galan, Hassan clocked 8:32.53 for the third spot in 3000m. It was the fourth fastest time in the world in 2013. Hassan's consistent performance and rise in the international arena was being watched by the world. In November 2013, Netherlands granted her Dutch citizenship.
Hassan helped the Dutch team at the 2013 European Cross Country Championships in the Under-23 category. She won the Gold medal and helped the team to win the third spot. Hassan won the Warandeloop and Lotto Cross Cup Brussels races in winter. At the Weltklasse in Karlsruhe, Hassan clocked 8:45.32 for 3000m in 2014. Having run a world-leading time, Hassan broke the 1500m Dutch Indoor record clocking 4:05.34 at the Birmingham Indoor Grand Prix.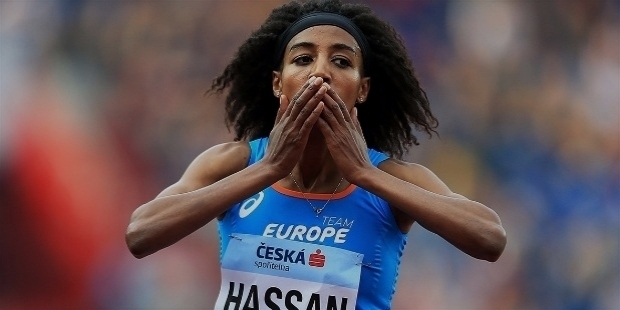 Sifan Hassan won a Bronze medal at the 2015 World Championships in Beijing. She became the second Dutch female athlete after Dafne Schippers to win a medal at the World Championships. At the 2015 European Cross Country Championships, Hassan became the third Dutch female athlete to win, following in the footsteps of fellow African migrants Hilda Kibet and Lornah Kiplagat.
At the 2018 London Anniversary Games, Sifan Hassan won the first Millicent Fawcett Mile clocking 4:14.71. Only two women have run the imperial distance quicker. In 1996, Russia's Svetlana Masterkova set the World Record of 4:12.56 in Zurich and Ethiopia's Genzebe Dibaba had clocked 4:14.30 in Rovereto, Italy in 2017. Ethiopia's Gudaf Tsegay took second place in 4:16.14 and Kenya's world 5000m champion Hellen Obiri third in 4:16.15, a Commonwealth record.
Want to Be Successful?
Learn Secrets from People Who Already Made It
Please enter valid Email